…………………………………………………….
Ranking Disney Revival Films
Disney Revival is the most recent period in the history of Disney Animation which consists of films released from 2009 up to today. It is basically a second Disney Renaissance after their dark period during the 2000s. Finally the studio went back to its roots and paid more attention to characterization and emotion while also going back to animal pictures and especially the princess movies. Although not as great as the Renaissance period of the nineties, this is still one of the better periods for the company. Some movies here are overly modern, but some will also prove to be timeless. This is also the only period which I basically followed almost from its beginning and most movies I have watched in theaters as well. So without further ado, this is my (very personal) ranking of all eight Disney Revival films released so far.
8. Big Hero 6
As is the case with all great periods, this one also does not have a single bad or even weaker film. Case in point – Big Hero 6 which is perfectly solid, but is dead last on this list because it is so much weaker than the rest of the entries as it is so flawed. I loved Hiro and Baymax, the action is actually superb as is the animation and the emotional investment, but the supporting characters are ridiculously underutilized, the story has its many typical plot points and the pacing is awfully rushed owing to its very unfortunate shorter runtime. It's a perfectly solid and quite moving film, but another proof that Disney just do not know how to make great anime films as this is their third decidedly flawed attempt at that.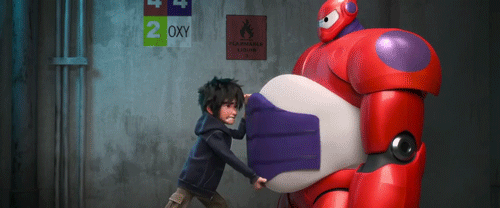 7. Winnie the Pooh
2011's Winnie the Pooh is without a doubt the most atypical movie from this period as it is the only sequel so far (that will change soon) and it is the only flick geared toward children and one of just two films that are hand-drawn. I absolutely adored its simplistic animation and the humor is so sweet. This is a movie that is very simple for better and for worse meaning that it is too short and definitely lacking in real conflict and story, but also thus exceedingly charming and wonderfully childlike. It is a very old-fashioned film that is respectful to its characters and legacy without ever doing anything too modern with it. Overall, it is best suited for children, but those with a childlike wonder and mind might also appreciate its inherent heart and charm.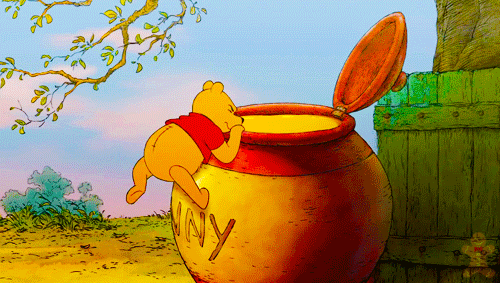 6. Frozen
This is going to be the most controversial placement but here we go. First of all, I like Frozen quite a bit and there was a time when I loved it actually. The characters are excellent with Anna, Elsa and Kristoff all being very memorable and so well developed. Let It Go is an undisputed classic and that entire scene is one of the finest in Disney's history. It has a good twist (though unfortunately it proved to be too influential on subsequent movies) and it is great for women and especially those who have sisters. However, the soundtrack is for the most part very lackluster, the animation is not as detailed, the pacing and structure of the film are all over the place and the film is so uneven in almost every regard that it truly is unfortunate how amazing it often is, but how problematic it is at other times. It isn't a bad movie as most say; it isn't a great movie as most would say too. It is just a very flawed, but good film and that's it.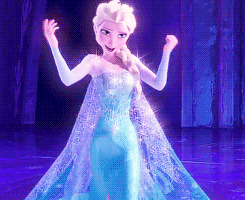 5. Zootopia
Zootopia is probably the most critically acclaimed film out of all these. And while I personally do not agree with that sentiment as I found its politically correct overtones and approach just too on-the-nose and preachy, there is no denying its absolutely breathtaking, meticulous world building, sheer originality and excellent character development with two great main characters. The animation is one of the best when it comes to CGI and the film is quite emotional, adventurous and also very effective in the mystery department. It is one of the most authentic and sophisticated Disney outings, but also one of the most timely and I do think that it is not going to stand the test of time all that well because of its politics.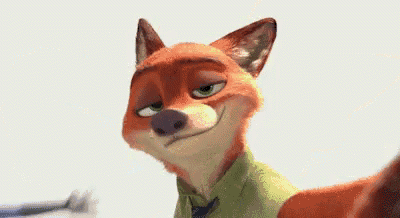 4. Moana
Now Moana is the better of the two Disney films released in 2016, at least in my opinion. It isn't great, but it is a return to those high adventure movies of yesteryear with such a fun, spirited adventure and again phenomenal characterization. Moana is a very well realized protagonist and the rest of the characters are also pretty good. The animation is of course beautiful, but the highlight is the soundtrack with future classics such as We Know the Way and How Far I'll Go. It has no villains or love interest and thus relies on dialogue which should have been better plus some of the meta humor was awfully annoying, but it's still a very pleasant adventure which I ended up liking quite a bit.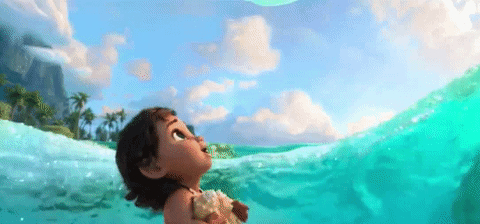 3. The Princess and the Frog
This is probably the second most controversial choice as, I don't know why personally, but The Princess and the Frog is pretty much disliked and by some even hated Disney movie. To me it certainly has its flaws as the villain is particularly ineffective, but I absolutely loved most of its characters ranging from excellent Tiana to superbly developed Prince Naveen to hilarious, sweet Charlotte to wonderful Mama Odie etc. The hand-drawn animation is beautiful and the soundtrack is actually one of Disney's best of all time with hits such as Almost There, Friends on the Other Side and Dig a Little Deeper. It is the film that mixes traditional with contemporary the best out of all the movies here and thus it gets its deserved third spot.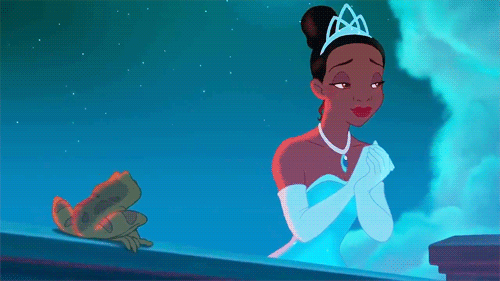 2. Wreck-It Ralph
It was a pretty close race for the first place, but eventually I decided to put Wreck-It Ralph in the second spot. Still that is not to say that it isn't great as it is an absolutely terrific feat of filmmaking and one of the best Disney films of all time, certainly in the top 15 or so. You need heart, characters and story to be a non-musical Disney classic. You've got it all here. The film is extremely moving and sometimes it almost made me cry, the character development is magnificent with Ralph and Vanellope being outstanding and I adored both of them plus the story is a one of a kind take on video games with unprecedented originality to its approach and extraordinary world-building. It is a modern, different kind of animal, but a future classic for the studio all the same.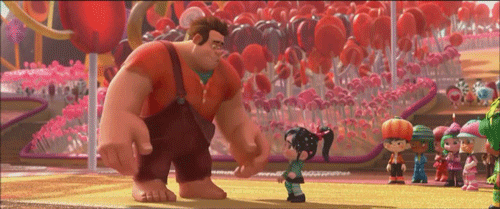 1. Tangled
And the number one has to go to Tangled! This is without a doubt one of the best Disney films of all time and certainly the best in the Revival era. I've seen it three times by now and I love it more every next time I see it. As in the case above, this again has everything. Rapunzel is a wonderful Disney Princess and Flynn Ryder is a competent Disney Prince. The animal sidekicks are fun and memorable and Mother Gothel is one of the most menacing and brightest Disney villains ever. The animation is beautiful and the score and songs are so good with I See the Light being a wonderful ballad and I've Got a Dream being such a cute, charming tavern song. It has an excellent, traditional story and many unforgettable, moving scenes such as the romantic lantern scene and the parent reunion scene. Tangled truly is a modern Disney classic and thus a winner in my book.