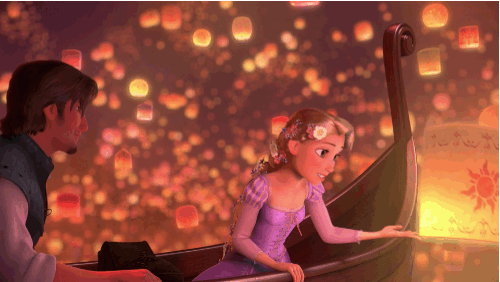 …………………………………………………
Tangled Movie Review
Tangled is a 2010 animated musical fantasy film directed by Byron Howard. It is Disney's 50th feature film and probably their finest modern effort.
………………………………………………….
"Go. Live your dream.
I will.
Your dream stinks. I was talking to her"
………………………………………………….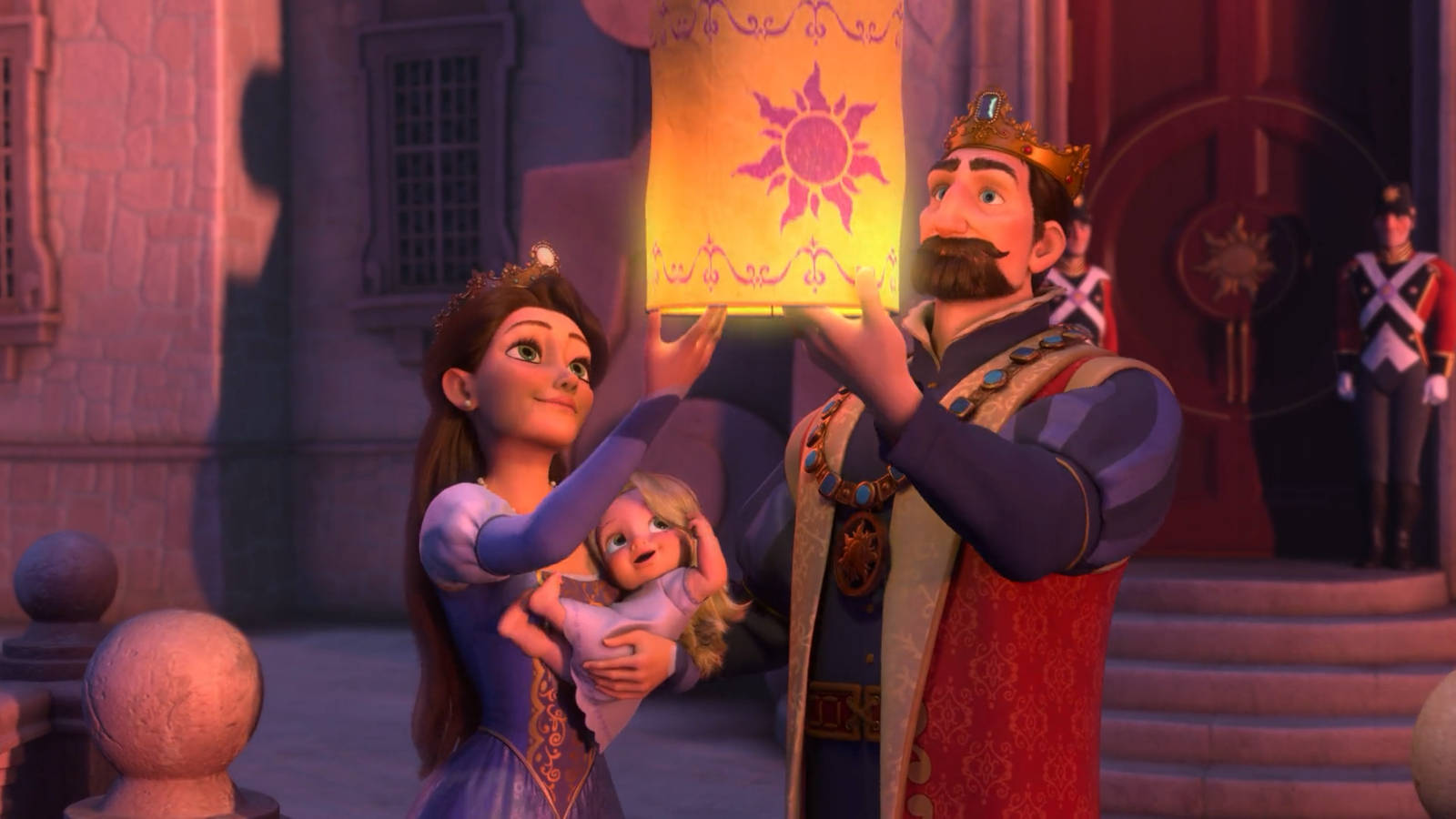 ………………………………………………….
This is the story about Rapunzel, but it of course differs from the original fairy tale as is usual for Disney. The storytelling here is excellent, the film felt like a fairy tale, much more so than most modern fairy tale films, and most importantly, it was very charming and incredibly entertaining to watch. It is engaging from the first to the last moment and it just flies by how fun and wonderful it is.
Tangled is the kind of Disney film that I like and I want. This is the movie that Disney would not make anymore as they unfortunately moved to more modern flicks which are not as great as this one because they are not as warm or as timeless. Tangled mixes the old with the new even better than what 'The Princess and the Frog' did.
I will later talk about the diverse animation, but in terms of pure storytelling, this is classic Disney 101 and something that we did not get after this movie unfortunately. You have a fantasy and you have modern action set pieces and more modern humor, but you also got a wonderful romance at the center of it and most importantly – magic. It is an enchanting, gorgeous film above anything else.
………………………………………………….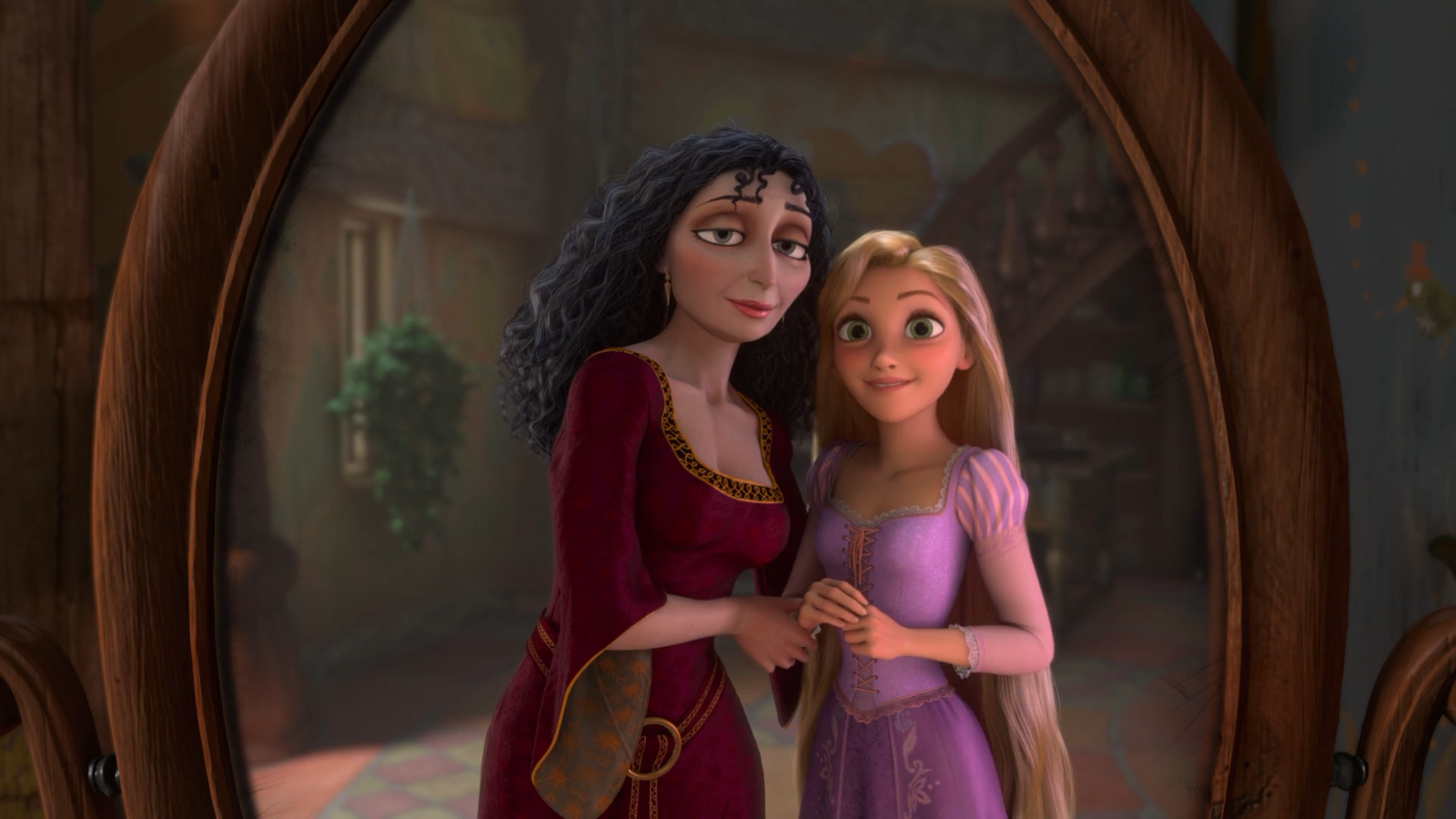 ………………………………………………….
Let's talk about each of its great characters and yes, they are excellent and the characterization here is truly phenomenal. First off, Rapunzel. Wow, I adore her! Honestly, she is my favorite Disney Princess after 'The Little Mermaid's Ariel and I adore Ariel. What a wonderful character and a textbook example of why this movie is better than overrated 'Frozen' or 'Moana'.
Rapunzel is never a feminist character who doesn't need a man. She gets her man and she gets her romance, but she remains incredibly strong and a positive role model nonetheless. She is bright and energetic, spunky at times and immensely charismatic and charming. I love her and she is the heart and soul of this film. She represents the greatness of the concept of a Disney Princess.
Flynn Rider isn't as great, I have to say. He reminded me too much of Aladdin. However, he is still very funny, very charismatic and ultimately a very memorable, competent Disney Prince. His change in heart is typical, but done really well. The romance between the two is honestly probably my favorite Disney romance ever, they are quite possibly the best couple out of them all. They dislike each other at first, but eventually become friends and then partners. This all sounds familiar, but the execution is so good that it doesn't matter. The interactions between them are top-notch and very modern. Again the mix between modern and old-fashioned is put to great use in their relationship.
………………………………………………….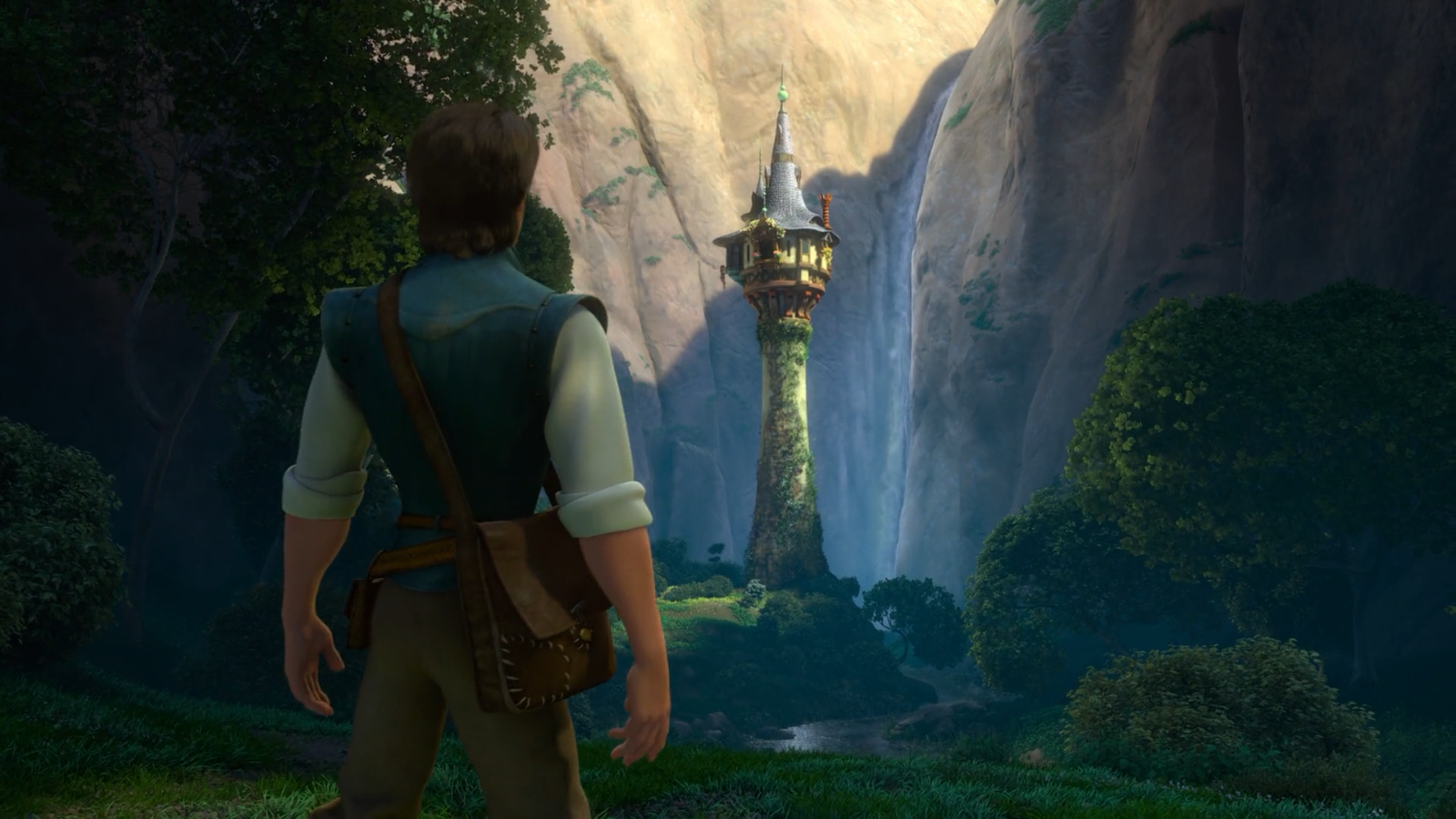 ………………………………………………….
This film doesn't have that too many characters which is great as those that we do get are so well developed. The entire Snuggly Duckling pub bunch was a lot of fun and they were very endearing. As for Maximus, he is honestly a bit overrated and your typical over-the-top Disney sidekick that was meant to bring in the vast audiences. He is still good and at times quite hilarious with his humor, but he behaved too much and too obviously like a dog. Pascal was honestly the better of the two as this wonderful chameleon pet of Rapunzel's. His facial expressions were priceless and I like that both of them are mute.
Now, Mother Gothel. Oh, where do I even start with her. She is one incredibly manipulative and extremely intelligent woman. How she tricked Rapunzel was brilliant and every plan she orchestrated fully worked and she never, ever made a single mistake. She is a big presence in the movie and a force to be reckoned with. The exploration of domestic abuse is actually quite strong here and brave to do for Disney. Without any doubt, she is one of the best Disney villains of all time and one of the most underrated ones.
………………………………………………….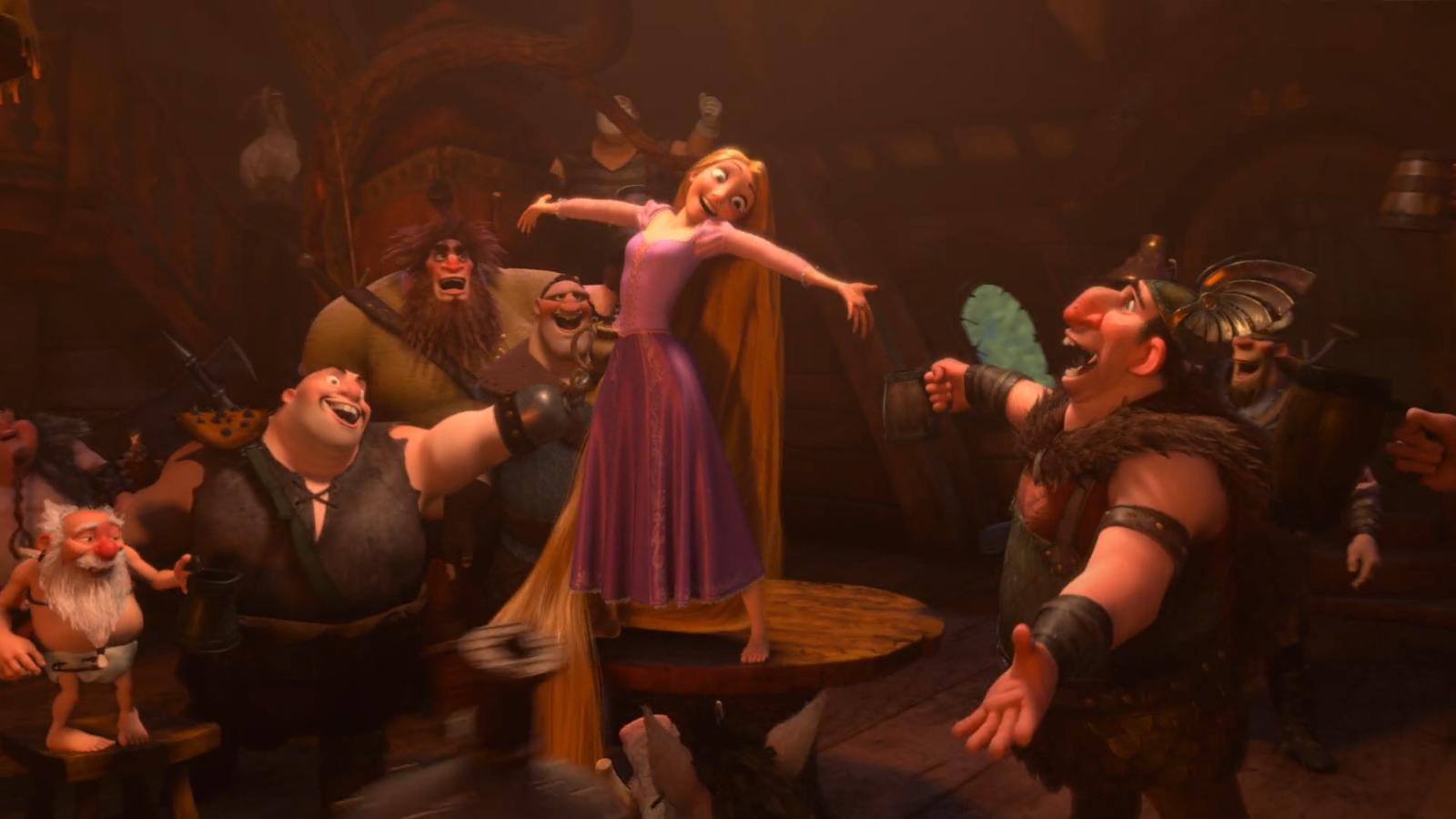 ………………………………………………….
Tangled features such a unique, different and ultimately refreshing type of animation. Yes, this is computer animation and the characters are your typical CGI characters. However, the film also includes hand-drawn animation into its mix and the results are more than stellar. Probably because it is too difficult to do and thus they did not do this again, but this proved how potent the mix of these two mediums could be as they complimented each other so well with both of their strengths. The backgrounds were particularly effective in recreating the fairy tale, historical feel to it with the influence being the wonderful paintings from Jean-Honore Fragonard. The film is rich in detail, fluid in execution and enchanting and unique in its style.
Tangled is a fantasy romance, but also a musical. It has only five songs, but I have to say that this soundtrack is very underrated and actually better than 'Frozen's soundtrack as it doesn't rely on just one musical number. So let me comment upon each of the numbers.
………………………………………………….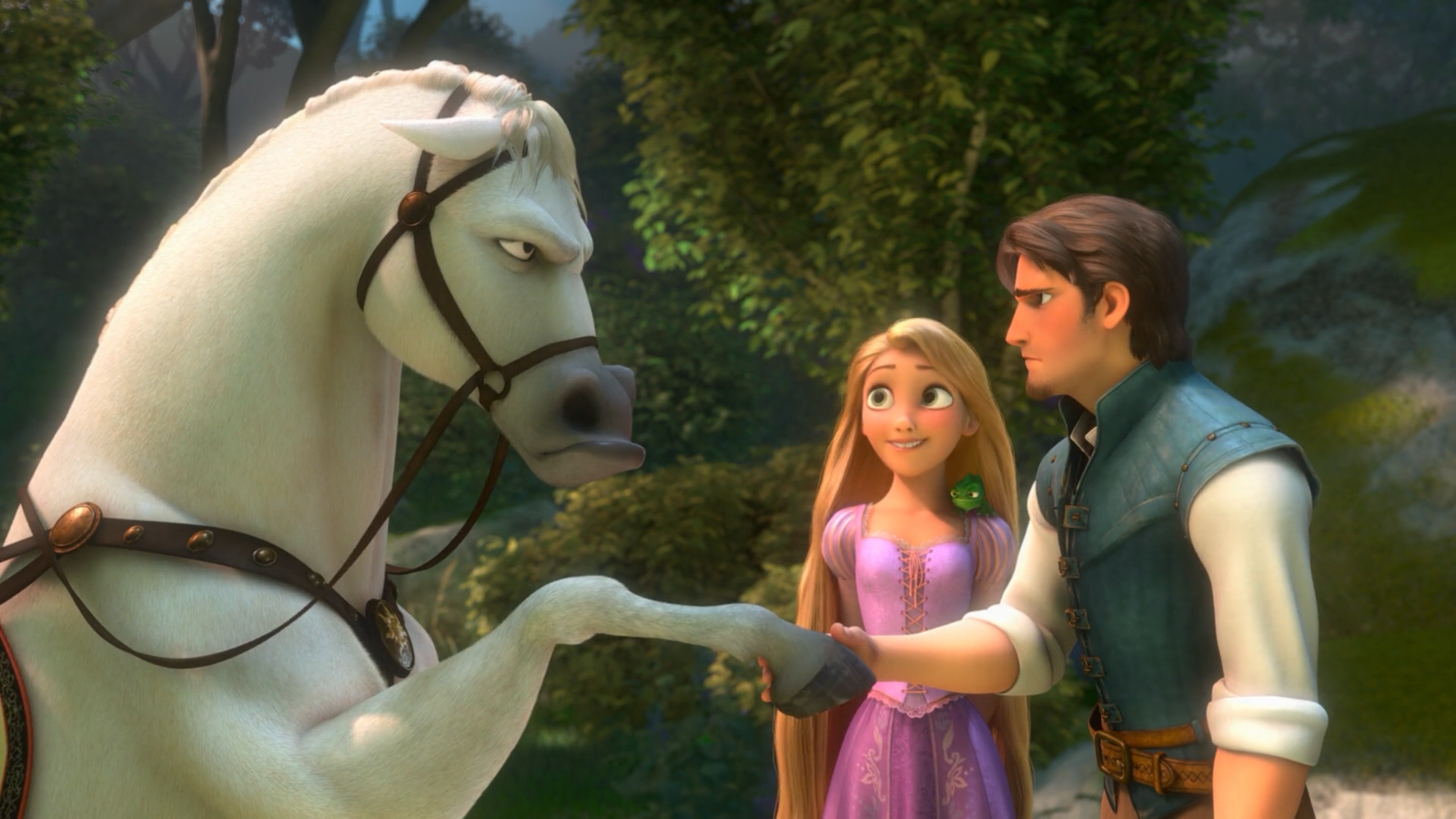 ………………………………………………….
Healing Incantation is short, but enchanting and it works in the context of the story so well. I loved that for once Disney utilized singing actually as a power which was interesting and smartly convenient. I loved all of the hair's properties and how it looked. I forgot to mention above, but her hair was so difficult to pull off that they employed a new program for it and thus the film became the biggest budgeted animated film in history which is quite interesting.
When Will My Life Begin? is easily the weakest song in this soundtrack, I have to say. It does work as the "I wonder" princess song, but it is still too forgettable, too much like a modern pop song and although the sequence showcases her hobbies and talents extensively, the song itself is bland.
Mother Knows Best is a Broadway number in style, the one that uses that style the most here. It isn't catchy and it isn't great, but it works for Mother Gothel and is a very good vehicle for her manipulations and her deceiving character. It is in the end one of the better Disney villain songs.
………………………………………………….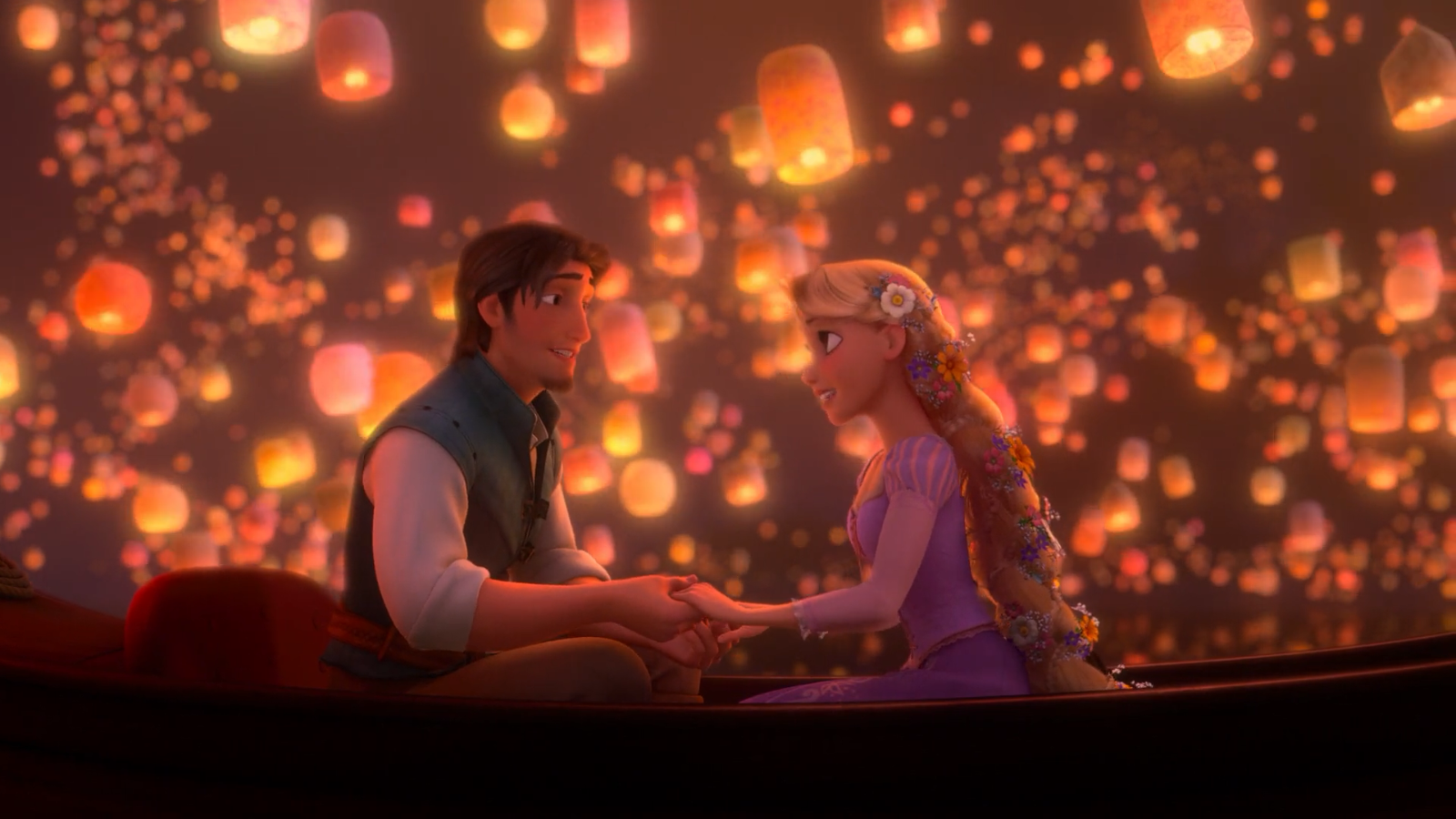 ………………………………………………….
I've Got a Dream is so entertaining! It is the kind of song that we haven't seen a long time from the studio, the one in which sidekicks sing and it is meant to be one giant, fun, endearing affair. It showcases the heart and quirks of each of its characters and is one of the most purely enjoyable and lovable scenes in the flick. The lyrics are excellent and the song is funny and catchy.
I See the Light is naturally the standout song here. It is too modern, yes. But it does have very good, fitting lyrics for the characters and story. It is beautifully song, it is a grand romantic duet the likes of which we haven't seen since 'Aladdin' and it is both catchy and sweet. It was accompanied by the movie's most romantic and visually gorgeous sequence which just transfixed me in the state of awe just like some of the company's best movies have a tendency to do.
………………………………………………….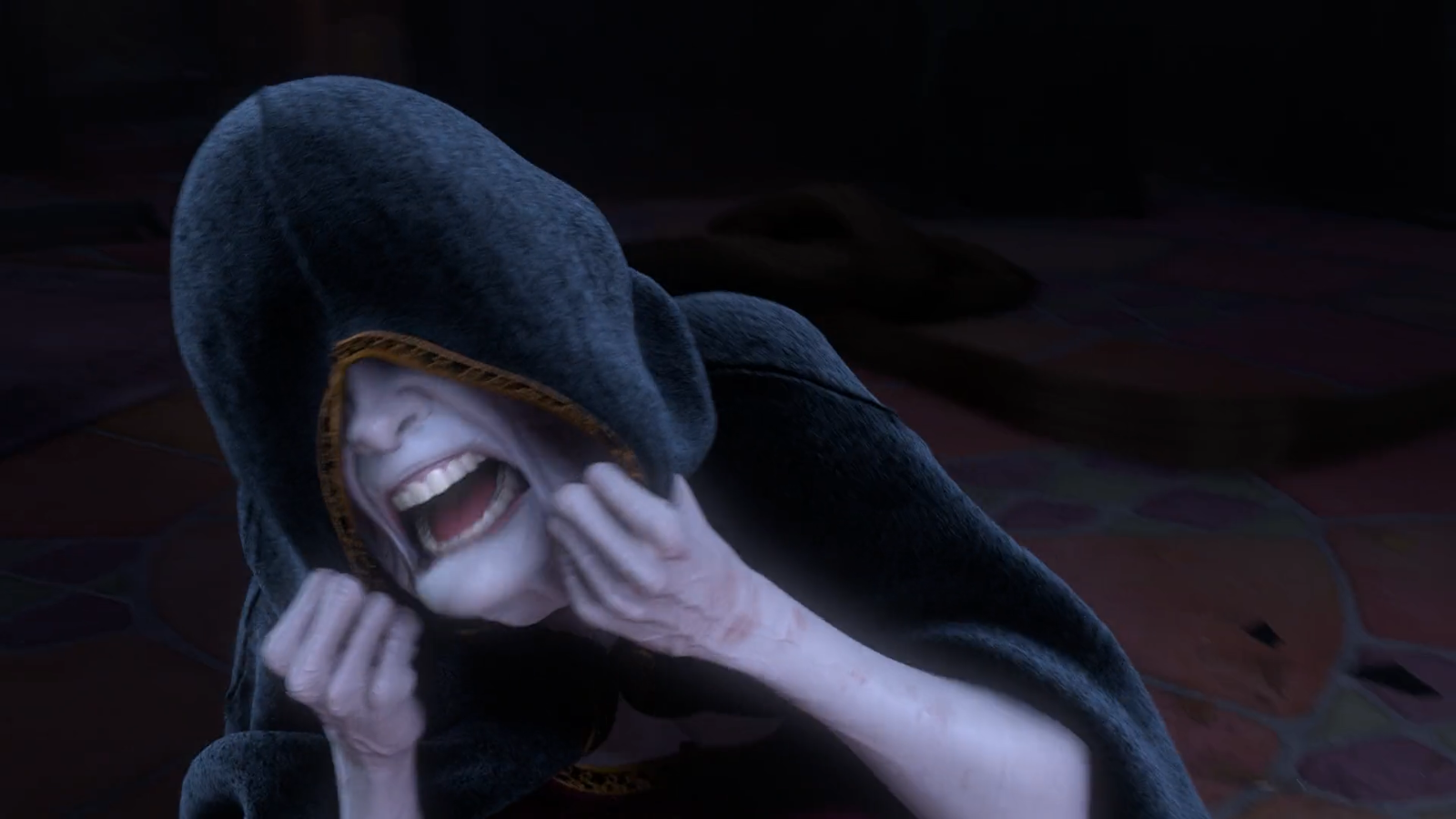 ………………………………………………….
Some of the problems of the movie include an overreliance on humor and sometimes a tendency to replicate 'Shrek' a bit too much in its style. Actually the humor is frequently excellent and sometimes laugh out loud funny ("Oh look, you're here too" and "Your Dream stinks. I was talking to her" instantly come to mind), but the movie was the best when it was less funny and less contemporary. And its beginning and ending offered a somewhat annoying voice over narration.
So I stated that the lanterns sequence is one of the best as is the pub one. My other favorites include the cave scene and that action set piece in the canyon. The film has too much action at times, but this one set piece was absolutely magnificent and so well thought out. And of course I loved the ending which was beautifully made and incredibly touching and timeless in its silent approach. Watching her reunite with her parents was heartfelt.
………………………………………………….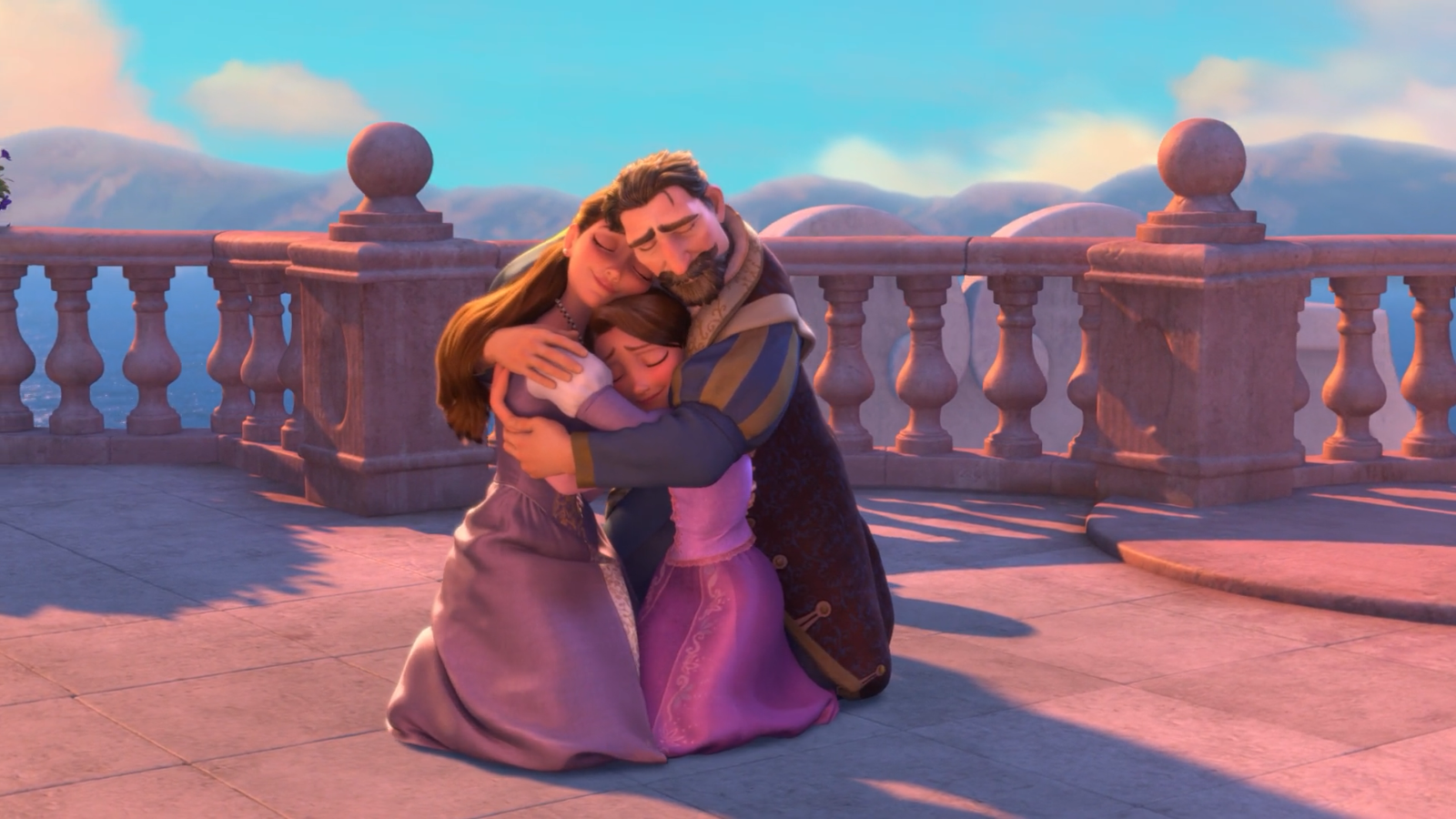 ………………………………………………….
The voice acting is very good with both Mandy Moore and Zachary Levi being excellent while Donna Murphy was suitably menacing and dark. The pacing and direction are both pretty good as is the dialogue with a lot of funny lines. All in all, it is the best Disney Revival film for me.
With gorgeous and very unique animation that mixes traditional and computer animation with the style of Jean-Honore Fragonard's paintings, a very good soundtrack with a couple of terrific songs such as I See the Light and I've Got a Dream and many memorable, heartfelt moments, Tangled truly is a modern Disney classic. It is touching, it is also very funny and highly romantic and enchanting. But the reason why it works so well lies in its characters: Rapunzel is so wonderful and one of my favorite Disney Princesses, Flynn Rider is a lot of fun and Mother Gothel is so menacing, manipulative and smart that she's one of Disney's finest villains. It is ultimately the best Disney movie of the 21st century so far and so much better than either 'Zootopia' or 'Frozen'.
My Rating – 4.5