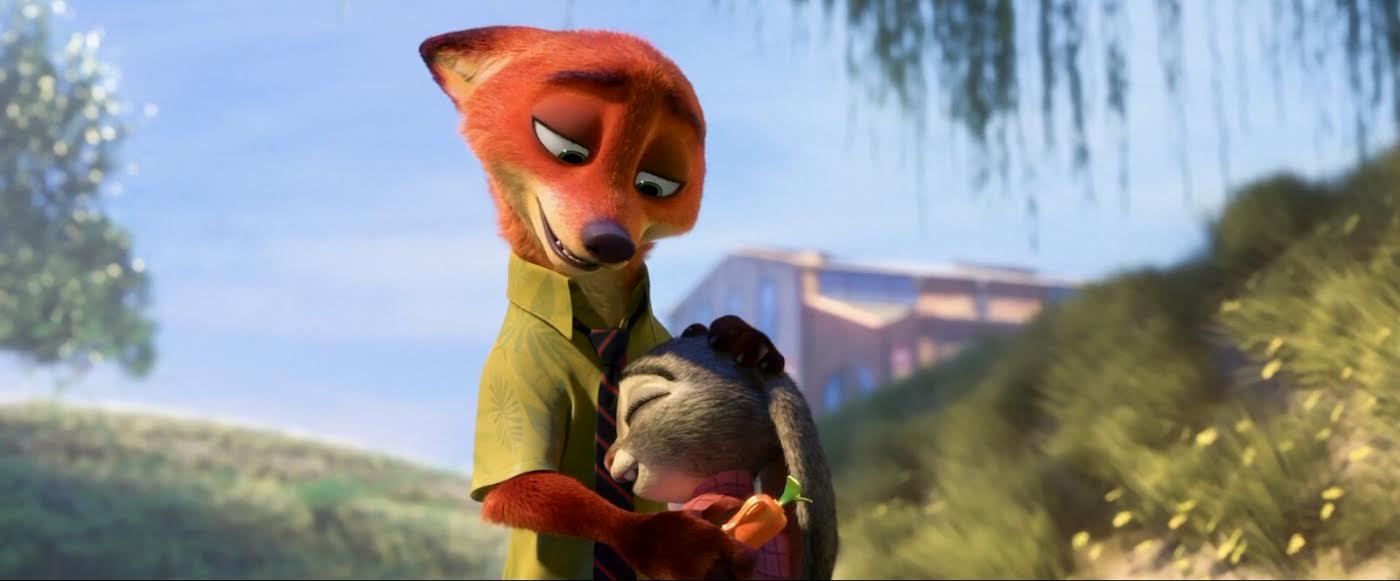 ……………………………………………………………….
Zootopia Movie Review
Zootopia is a 2016 animated adventure comedy that is the 55th feature in the Disney canon. It is such an excellent, stupendous movie that is Disney's best one in years.
……………………………………………………………….
"Life's a little bit messy.
We all make mistakes.
No matter what type of animal you are, change starts with you"
……………………………………………………………….
I will talk about its themes later on in depth, but now let's talk about the overall plot. I really liked its storytelling as it does have such a clever, really terrific script and that is to be admired as it is a rarity these days. The film was not only incredibly entertaining, but it also contained a lot of heart and charm which are the essential ingredients for a classic Disney feature. In terms of the genres, it is a mix of comedy, adventure and mystery, but definitely is a buddy cop comedy above everything else. Confession time – I dislike that genre and I always have. However, it is a strong case for this movie's greatness that I still loved it regardless of that. Yes, some of those genre tropes bothered me at times, but this was mostly such a greatly conveyed storyline, so well crafted and detailed, that I really enjoyed it. And it is refreshing as it's the first buddy cop comedy for Disney.
……………………………………………………………….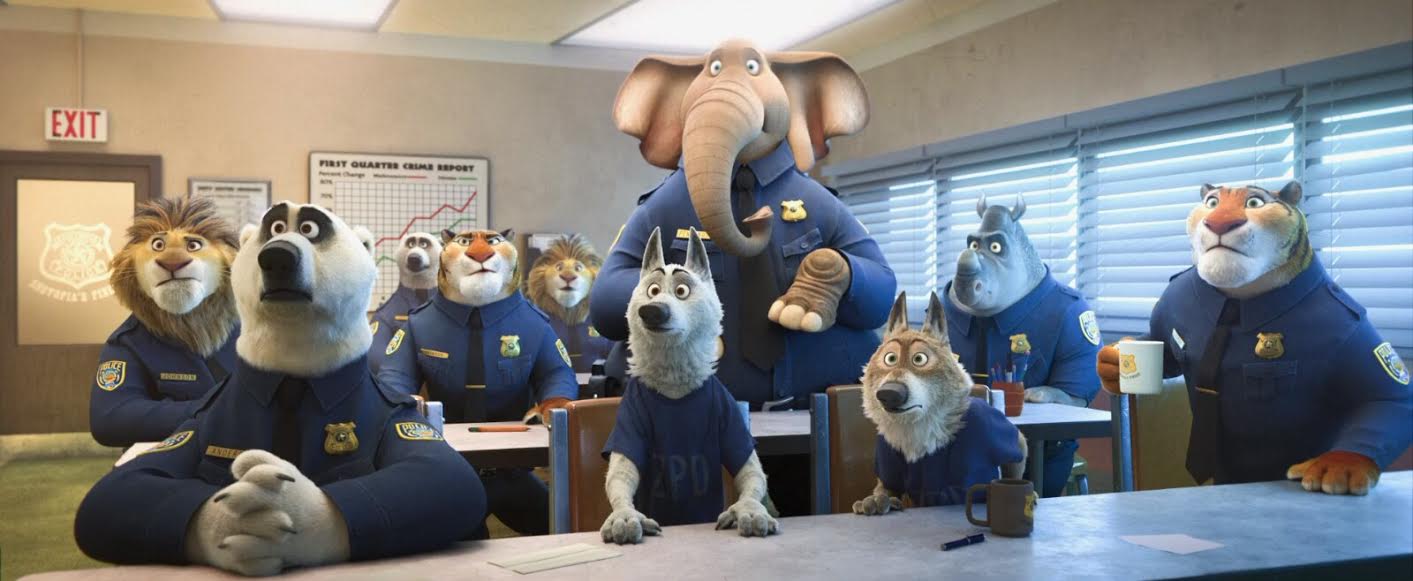 ……………………………………………………………….
The character development in Zootopia is particularly strong as each and every character is not only well realized, but also memorable and both main and supporting characters are well utilized. Judy Hopps is excellent. She seemed a bit annoying to me at first, but she grew on me later on and I really liked her goal and her personality quite a bit. It was great that she was a strong female character, but she still had those girly, feminine qualities in her and I loved that mix. Nick Wilde is awesome, the only problem with him is that he isn't in the movie as much as he should have been as he is really phenomenal. He is a classic Disney character and although his personality did seem familiar at first, I really loved him in the end as he is so funny and so likable. And of course the relationship between the two is naturally the standout aspect of the entire movie as it is so moving, so wonderful and just a lot of fun.
Chief Bogo is very good and sometimes even funny which I did not expect. Bellwether isn't as strong and the twist with her, although clever as is everything in this movie, was still somewhat typical as Disney is really starting to annoy me with their new obsession with twists in the third act. The parents of Judy were quite typical for this kind of film, but some of their lines were hilarious nonetheless. Yax is amusing, Lionheart is solid, Duke Weaselton is absolutely hilarious and of course Mr. Big is the highlight with such a great gangster parody and absolutely hysterical lines.
……………………………………………………………….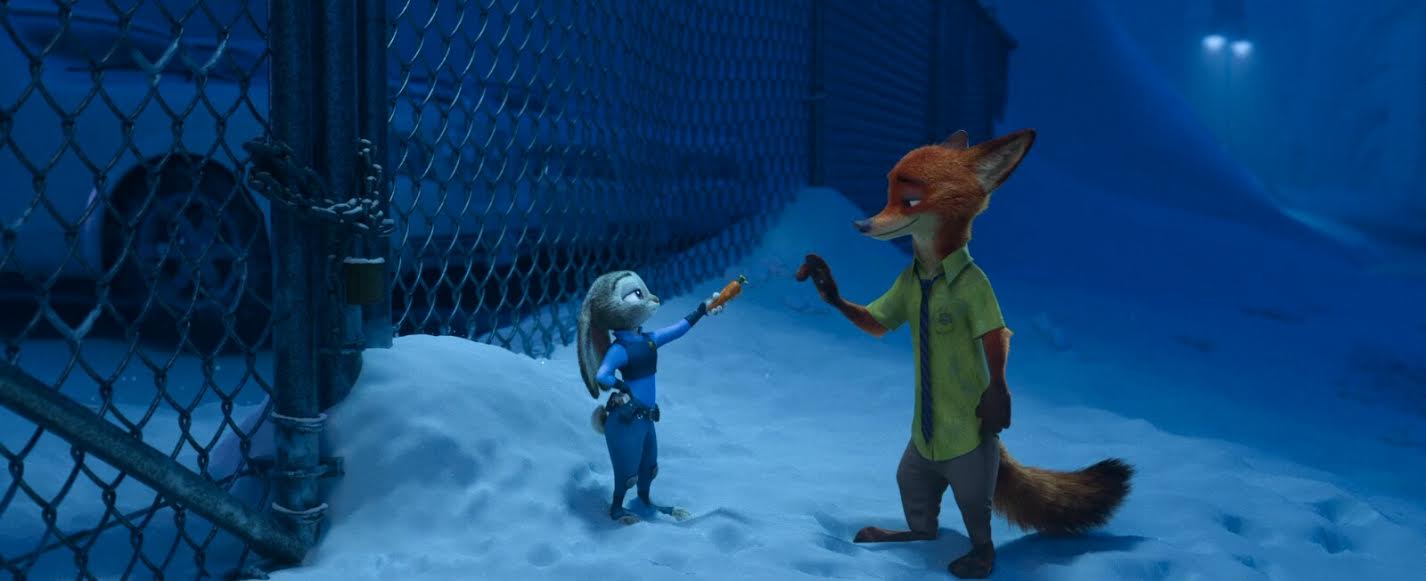 ……………………………………………………………….
Now is the good time to talk about the themes. Yes, Zootopia is a very sophisticated Disney movie and I would even call it a political film as it really does have too strong political overtones. And although at first it seemed too on-the-nose with the remarks about bunnies not being suited for cops being so obvious, those overtones became much more subtle and much smarter as the movie progressed. I actually admired some of the parallels here. For example, only a bunny can tell another bunny that she is cute is obviously analogous to the word nigger. And probably the smartest and just most brilliant analogy was the one with the theme of predators only being able to go savage as that is so obviously a remark on Muslim people and terrorists. I was blown away by how sophisticated and perfectly disguised and incorporated into the storyline were those analogies and that definitely led to this being one of the smartest and most mature Disney films ever made. Zootopia is not only a plea for tolerance, but also a fantastic exploration of stereotypes and the way different races cooperate in today's world leading to a bit too convenient, but still incredibly timely and relevant movie.
The animation is gorgeous. I loved it. Zootopia has such lush colors and such gorgeous visuals that I was blown away by it. I would even go so far as to call it groundbreaking in terms of its animation as it does look incredibly advanced and revolutionary not only in its details, but also in its colors and realism. The character design is just spectacular and so Disney. It is a perfect mix of classic and modern and the entire movie is like that as well. Fur, faces, clothes, interiors, nature, the overall city, everything looked splendid here and it is absolutely mesmerizing to watch. Literally every frame is pause worthy how good it looks. The only problem here is that the film isn't particularly artistic, but it is still such a stunning looking film that is definitely going to set a new standard for computer animation.
……………………………………………………………….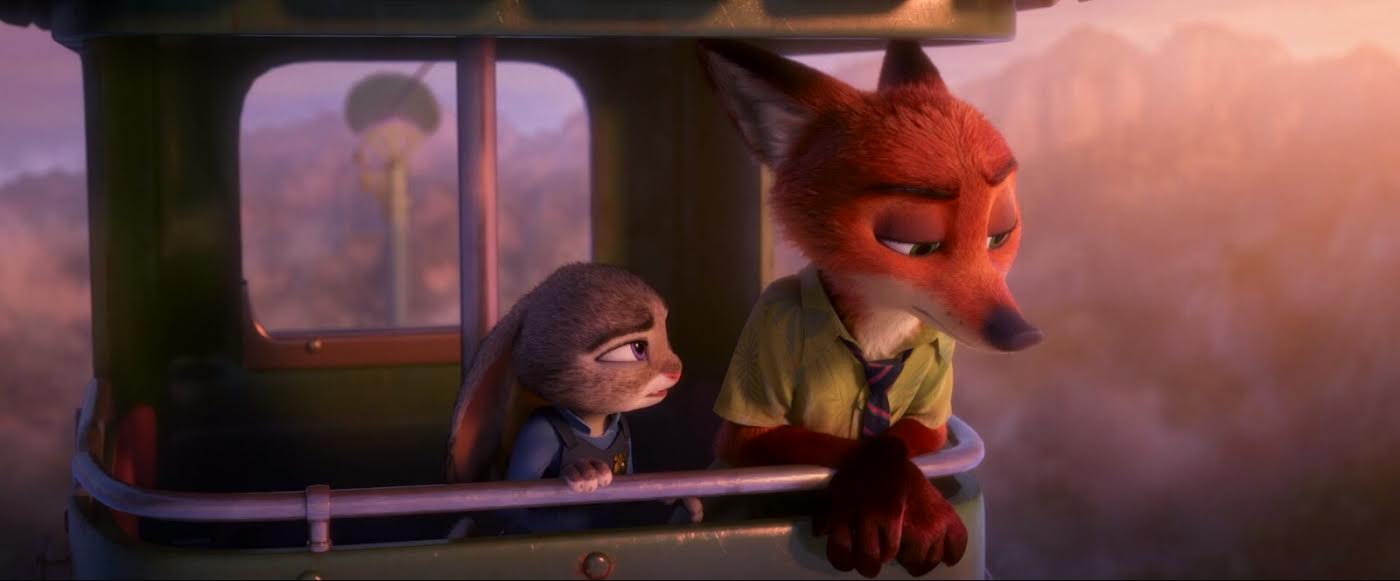 ……………………………………………………………….
Let's talk about some of the problems here as the movie is so far from perfect. One of the major ones is definitely its beginning. Boy, did it start on a lackluster note. That beginning was so clichéd with a clichéd backstory and such a forced dialogue that I really started to fear about the entire film. Thankfully, it became much more clever as it progressed and much less clichéd, but that opening still remains a big problem. Also, the film is too convenient at times and almost too political and it definitely takes its time to get there not only in terms of emotion, but also in terms of the relationship between Hopps and Nick as it was slowly built. And I also wasn't such a big fan of its ending. Zootopia is such a weird Disney movie that is quite the opposite from most of the studio's films that really star and end well, but this one has a weaker ending and a weaker beginning, but with the middle parts being the highlights.
Speaking of highlights, the humor is one of them. This flick is so funny and frequently hilarious. I laughed out loud many times with most of the supporting characters being comedic gold. Mr. Big is awesome, but what they did with Duke Weaselton was just something special. That sequence is one of the best ones here as it had the releases both new and not released yet from Disney and that was just so funny and so perfect for Disney fans like me who know everything about this. Another highlight is Nick's flashback. Whereas Judy's backstory was clichéd, this one is much better and much more emotional. And some other highlights are its mystery elements. I wouldn't go so far as to call it a neo-noir, but it surely has a strong mystery in it and some fantastic atmospheric thrills.
……………………………………………………………….
……………………………………………………………….
The score is mostly really good, if not that memorable. The only song here is Try Everything from Shakira and I really enjoyed it as it was catchy and fun. The imagery and cinematography is splendid, but what takes the cake as being the most intriguing is definitely the movie's world building. Wow, it was fabulous! Everything here is so meticulously constructed and the city of Zootopia is not only vivid and detailed, but also seems real. I felt as if I was literally there and that is a testament to some strong world building and animation. The dialogue is clever, the direction is strong, the pacing is really excellent and the film's running time is perfect as is its tone. The script is its major asset along with the characters, humor and animation and having in mind that those are the essential ingredients for a great Disney flick, this surely is one. I wouldn't call it one of the best Disney films ever as it is pretty flawed, but it is certainly the finest Disney animated movie since 2012's 'Wreck-It-Ralph'. And I just loved how authentic it is, but also classic, that mix was great as it was great to see a Disney movie with anthropomorphic animals as they haven't made one for a long time.
Zootopia is another strong proof that we are living in the Second Disney Renaissance. This movie is just phenomenal with a great mix of classic and contemporary with a perfect mix of genres, absolutely stellar script and terrific character development with many memorable and likable characters. Yes, its beginning is clichéd and the film was too convenient and too on-the-nose at times, but its analogies are for the most part brilliant and so clever as it is such a perfect exploration of stereotypes and the relationships between people of different races in today's world. But Zootopia doesn't forget to have a heart and it has emotion in spades, but it also has absolutely gorgeous, even groundbreaking animation, such an entertaining and well crafted storyline, absolutely amazing, admirable world building and superb character interactions. It is a great cinematic achievement and Disney's finest effort in years.
My Rating – 4
……………………………………………………………….