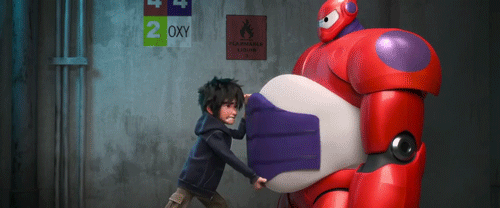 …………………………………………………
Big Hero 6 Movie Review
Big Hero 6 is a 2014 animated superhero film which is the 54th Disney animated feature film. It is one of the weaker Disney entries. Solid, but highly flawed.
………………………………………………….
"There are no red lights during car chases!"
………………………………………………….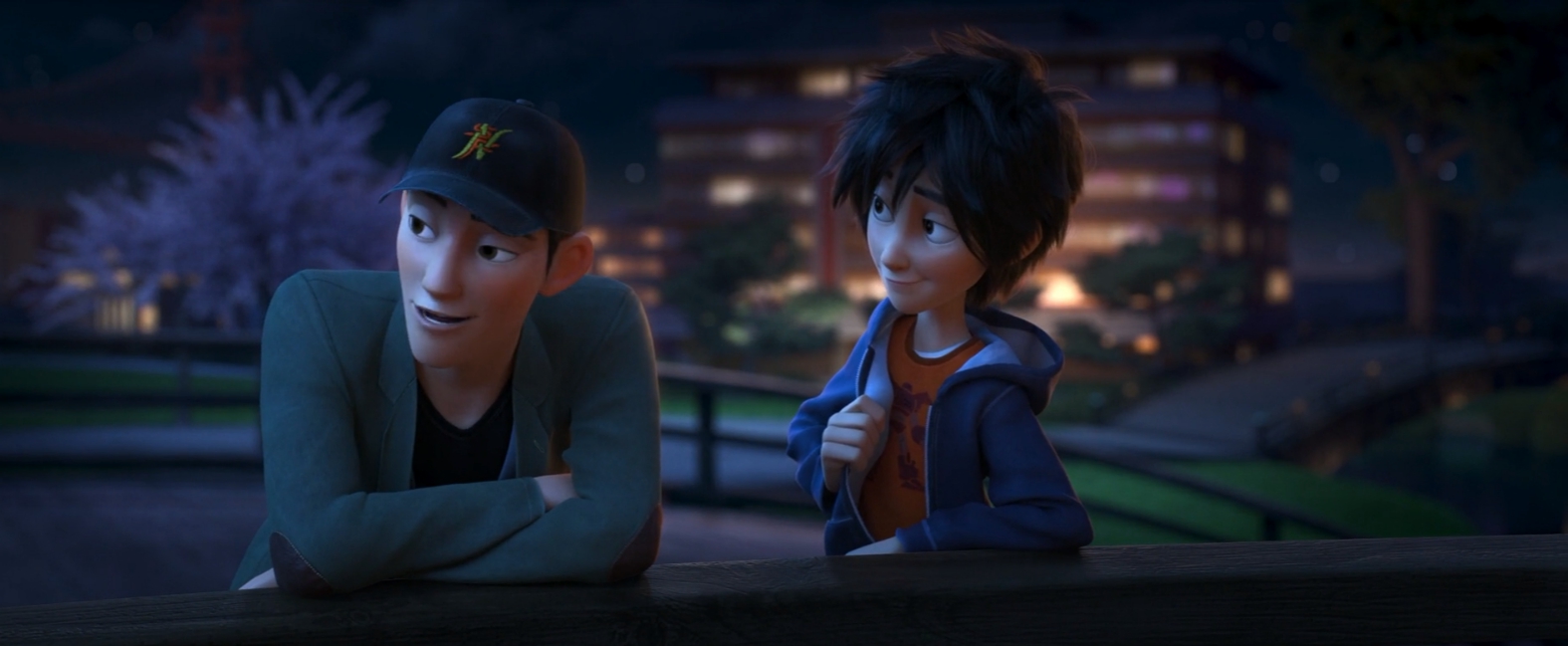 ………………………………………………….
The story of a young robotics prodigy who forms a superhero team to fight a masked villain is pretty typical and not all that interesting. This is a basic superhero origin story which felt very rushed and abrupt in its execution. The film flies by quickly and its pacing is absolutely horrible and from it stem all of its biggest problems.
It is frenetic and hectic with too much action and not enough substance. Well, there is a big heart at its core, but all of those great emotional scenes were rushed in favor of the all that prolonged action. The assembling of the team was so incredibly rushed, the entire death of a brother felt unnecessary and your typical emotional manipulation from Disney and the twist at the end was another one of those by now typical Disney villain twists previously done much better in 'Frozen' and 'Wreck-It Ralph'.
It may seem that I am trashing and hating on Big Hero 6 but I am not. The story is not bad, it is perfectly serviceable. It is the execution that is far from great. As for its characters, the main ones are great and the supporting ones are quite mediocre so let's first talk about the good ones.
………………………………………………….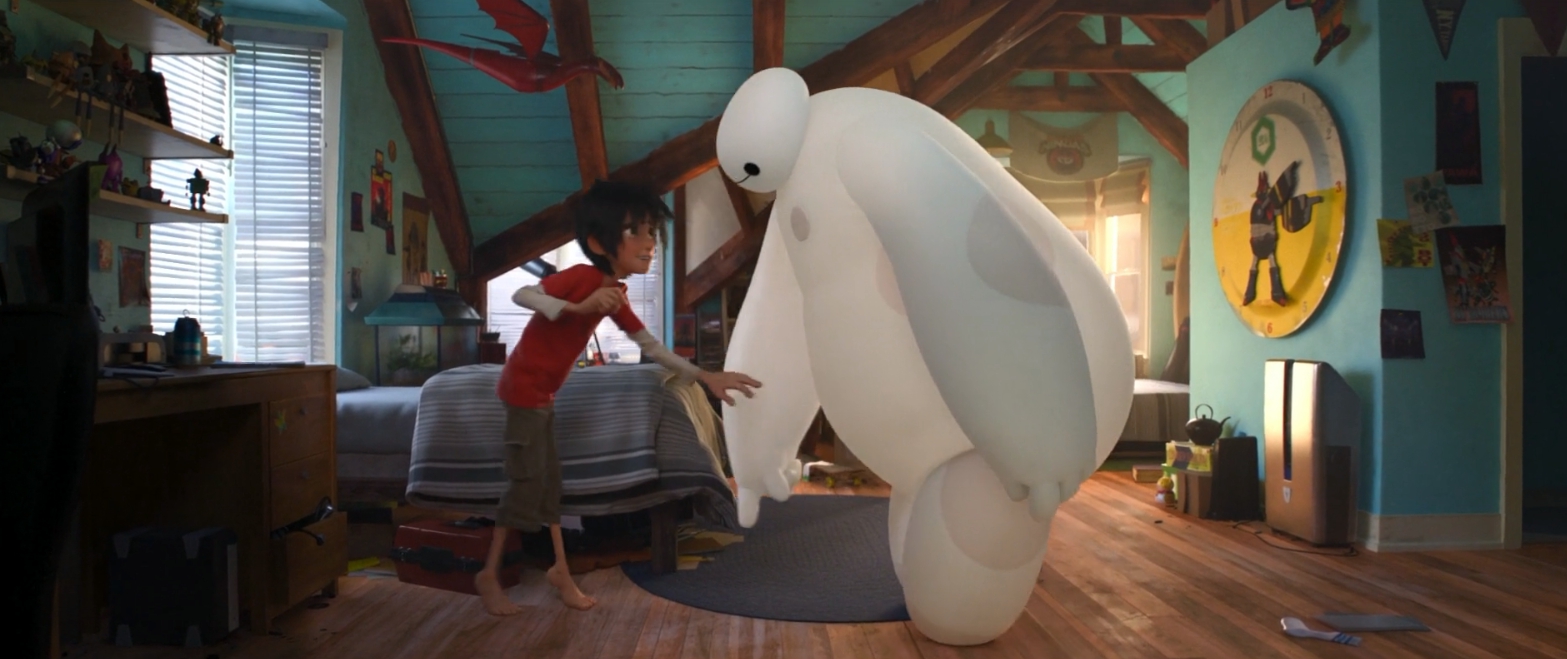 ………………………………………………….
Hiro Hamada is excellent. What I liked about him the most is how he wanted to kill the villain for killing his brother. He had a moment of darkness in him which was excellent and realistic. He is a typical teenage modern geek, but at least he is very well portrayed, complex and quite likable.
Tadashi was so likable and even though I really disliked his death and how it was handled, at least he is a very strong brother character and the two share an awesome relationship. We got a strong brotherly bond for once without any petty arguments and fights which was fantastic.
Baymax is easily the heart and soul of the film and, needless to say, the standout character and overall aspect of the entire movie. His big marshmallow design is actually very original for a robot and I also really liked his fighting costume. He helped Hiro deal with all of his problems so wonderfully and all of their scenes were wonderful to behold. He is one of the best movie robots recently and maybe even of all time.
………………………………………………….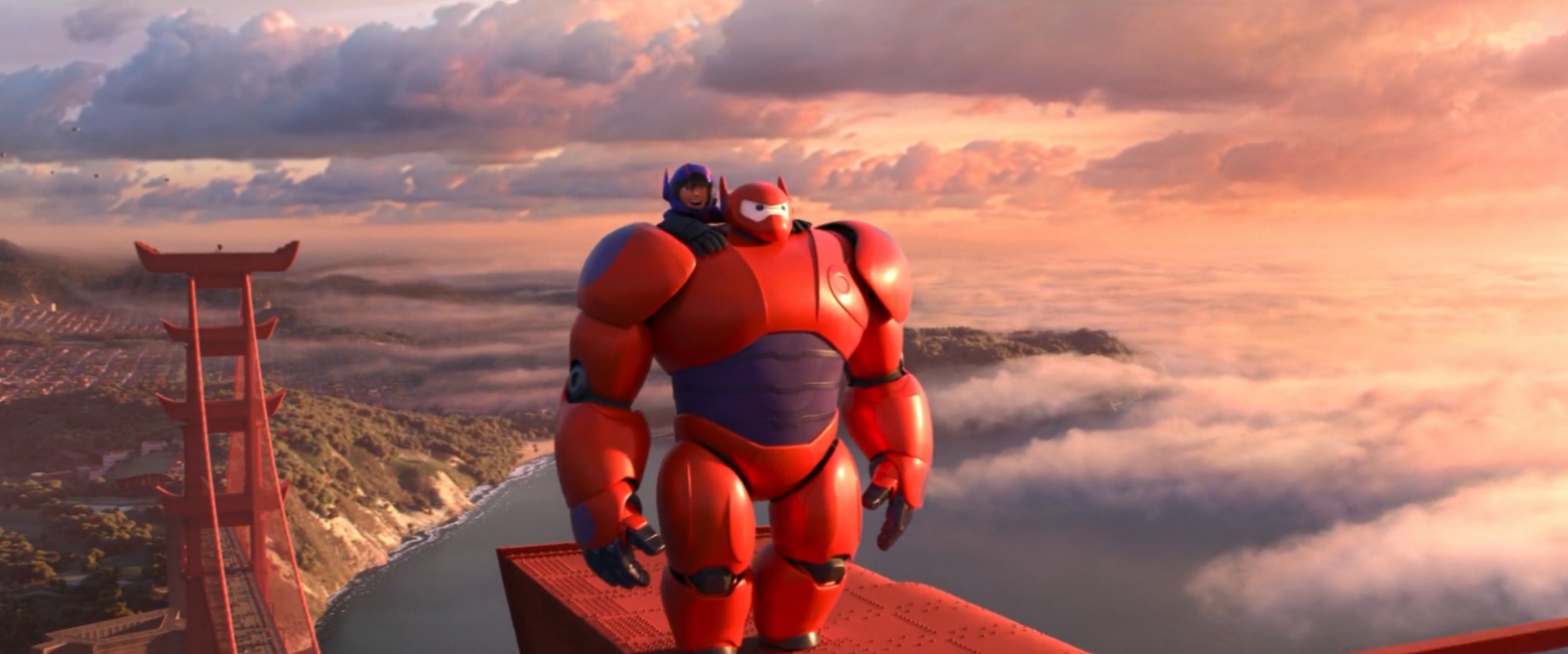 ………………………………………………….
But now we come to the supporting players and they are all very weak. Again that stems from rushed and frenetic pacing as they had no time to be properly developed. They were fun as a team, but individually each one of them was underutilized.
Fred is the best of the bunch, but still a typical geek and hippie. GoGo is an awfully annoying, overly strong feminist character and Honey Lemon is likable, but too girly in my opinion. As for Wasabi, he is easily the most underdeveloped character in the movie and basically a token black character for the team. Krei was forgettable and Professor Callaghan's reason for becoming a villain was fine, but he also was underutilized severely. He looked cool and had some great action scenes, but the twist reveal was disappointing. Aunt Cass, on the other hand, is very likable and endearing and I loved the portrayal of aunts as great, lovely parents.
………………………………………………….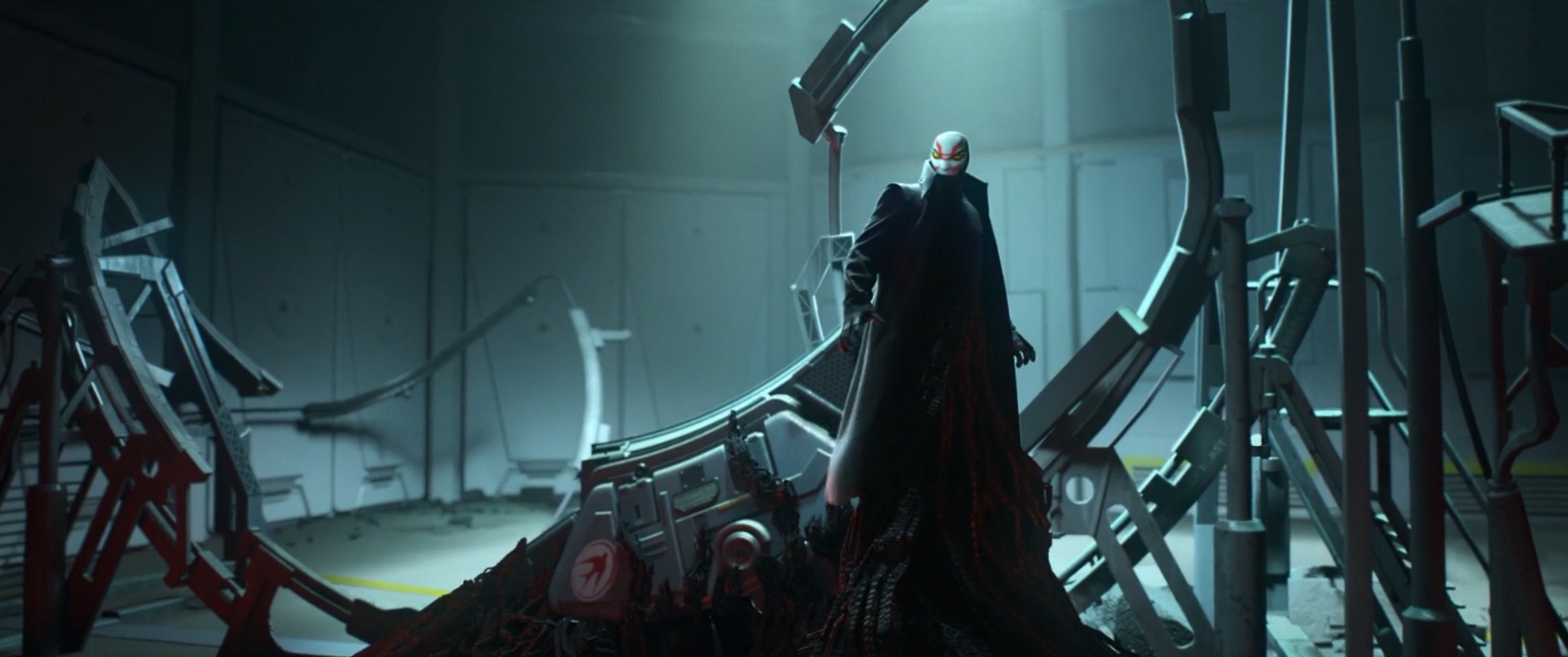 ………………………………………………….
Big Hero 6 is very well animated. The animation here is frequently exceptional and quite gorgeous. I loved the imagery and the flight sequences were the most beautiful for sure. The film is very modern as it revolves entirely in a giant city and the animation delivers as the city looks great with an excellent attention to detail and a great use of a darker color palette. The character design is also pretty strong and good across the board.
Now this film is Disney's third attempt at basically making an anime film. I would say that it is obviously an improvement over 'Atlantis' and quite on par with 'Treasure Planet'. But still they dropped a giant ball once again and did not deliver on the promise of a great superhero anime film.
San Fransokyo looks cool and I loved the mix of American and Asian in character design and aesthetics of the entire city. The mix was fine and definitely somewhat different for the studio, but still the characterization and the humor are never as strong as in anime counterparts.
………………………………………………….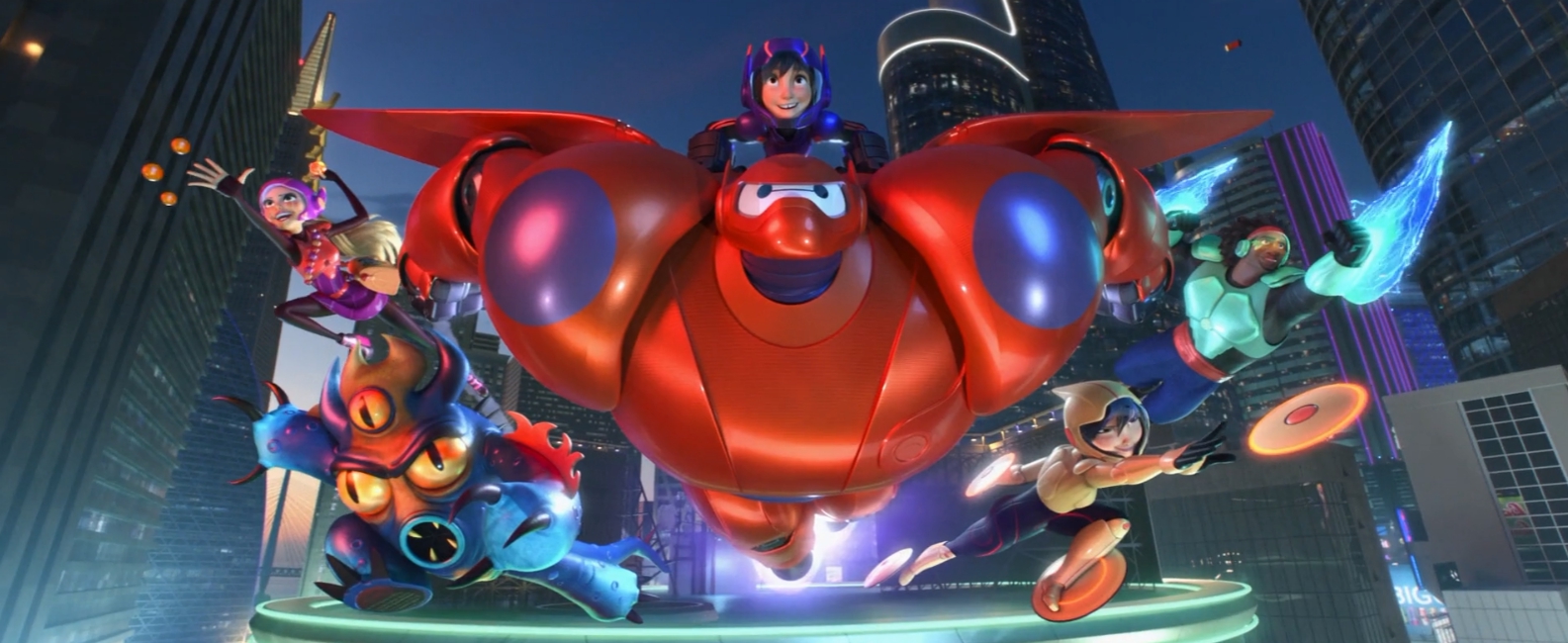 ………………………………………………….
I found the dialogue to be solid, but the humor is not all that great and was rather repetitive at times. The direction is weak and the film's runtime is awfully short and this story needed two hours and not just an hour and a half. That is why the entire thing is so damn rushed in execution. The action sequences are actually very well executed, entertaining and quite clever at times and that is why it did not bother me too much that the movie was heavy in terms of action. The voice acting is excellent and the film is mostly well made with obvious care, but it still ended up being one of Disney's weaker films.
Big Hero 6 has frequently gorgeous animation, very good voice acting, strong character design and imagery and actually stupendously executed action sequences. It also has a big heart at its core with a couple of highly emotional sequences. Hiro Hamada is a very strong protagonist and Baymax steals the show as the highlight of the film. However, all of the other supporting characters are almost entirely underutilized and underdeveloped, the film's overall story with the tragedy, the twist and the origin story is very unoriginal and the film is just terribly rushed and abrupt in its execution. All of those problems stem from overly short runtime and thus this is by far the worst Disney Revival film.
My Rating – 3.5