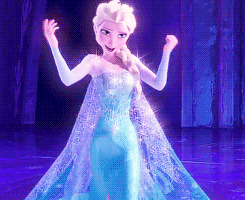 …………………………………………………
Frozen Movie Review
Frozen is a 2013 animated musical film which is Disney's 53rd animated feature. It is a pretty good, competent, but still very flawed and ultimately somewhat overrated movie.
………………………………………………….
"He's crazy.
I'll distract them while you run"
………………………………………………….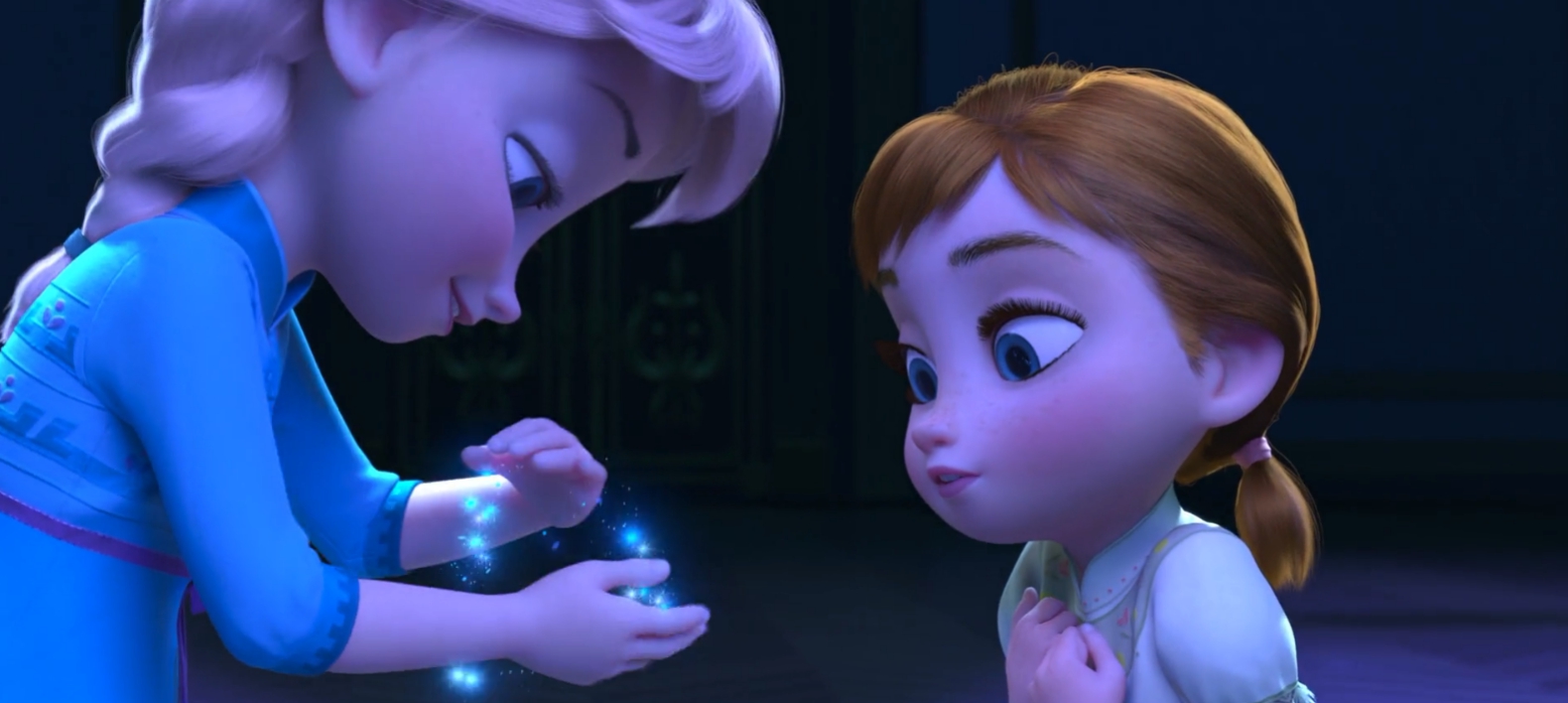 ………………………………………………….
The story follow the fairy tale The Snow Queen but just barely and is basically so different from it that it might be considered to be an original film. I liked the story though it definitely felt rushed and undercooked in some places. It is adventurous, heartwarming and magical just like most real Disney classics are, but it is just never as great as it could have been.
The beginning is overly drawn out but definitely very intriguing and seeing the two girls separated was heartbreaking. I loved the magical elements and the first act is long, but sets up the rest of the movie pretty well. The coronation day was great, Elsa and Anna's argument is memorable and Hans being portrayed as so good and innocent at first is a big plus.
I will later talk about the ice palace creation sequence when I talk about the song itself and in detail. As for the first scenes with Kristoff, they are all very charming and some of the best here. I loved the scene at the Wandering Oaken's shop and the scene with the wolves. This is the most adventurous part of the film and it should have lasted longer.
………………………………………………….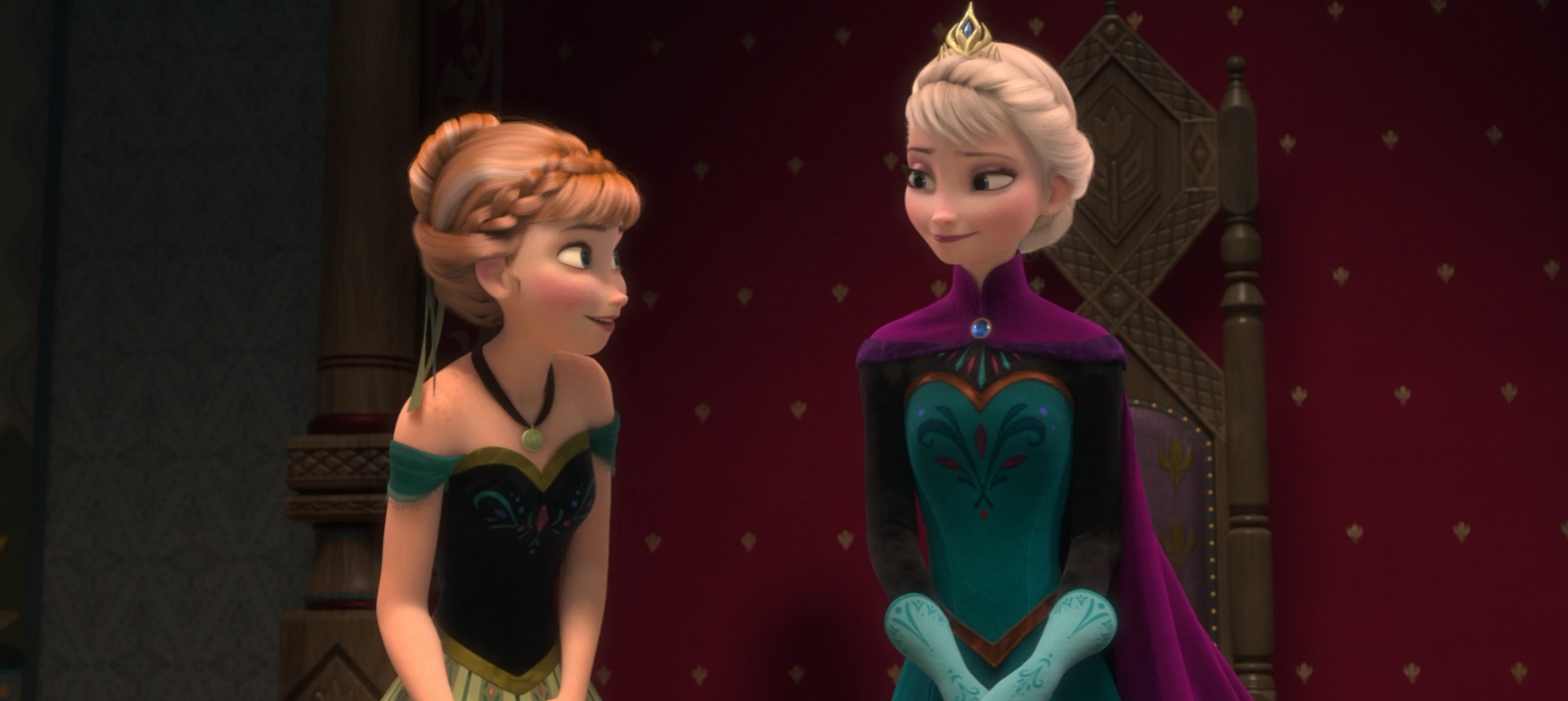 ………………………………………………….
The scene with the two sisters arguing is the second best of the film and actually pretty amazing in its own right. I loved that it involved singing for storytelling and dialogue and the intense build up to the eventual tragedy is superbly done. Marshmallow got a pretty fun scene, but the troll sequence is somewhat of a detour. The capturing of Elsa is excellent and the film needed more action and more usage of her powers such as in that scene.
Hans revealing his villainous side was done wonderfully and the entire third act is pretty good and exciting. The twist with the true love being that of two sisters instead of between a man and a woman is interesting and ultimately quite memorable and groundbreaking in a way. The ending with the ice skating was sweet.
………………………………………………….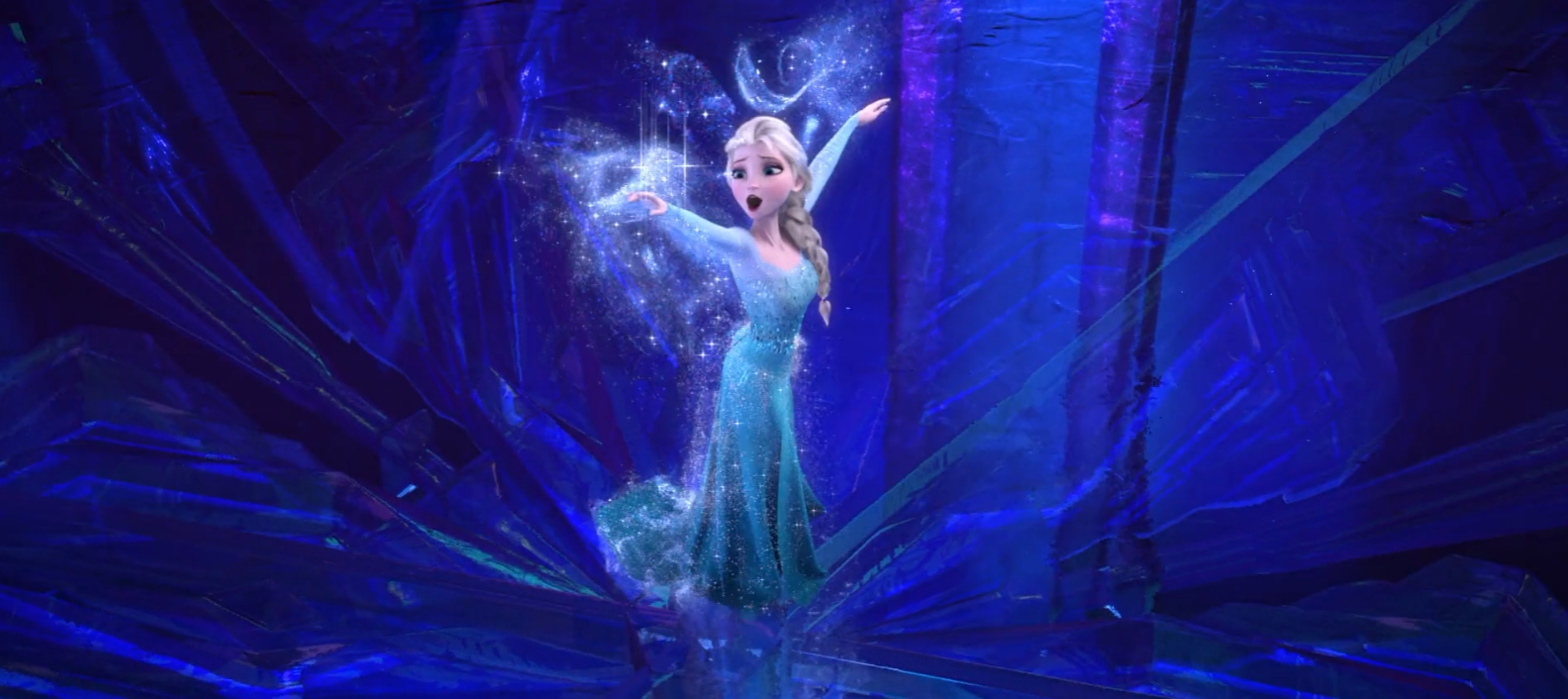 ………………………………………………….
Frozen has many plot holes unfortunately. It is a good, wonderful story, but so undercooked and you can see that it was reworked extensively for many years up to its release. How Elsa got her powers and why only she has them is never answered. And do not get me started on the parents. They were horrible to their children by separating them and I guess that in that day and age, they might be much worse in real life but the film tried to make them sympathetic and it failed and thus their death was not all that felt and of course as obvious and as expected as any Disney parent death. And what Elsa ate in that ice palace and how she intended to survive there remains a mystery to me. And who ruled the kingdom when they were little and parentless. And why doesn't Kristoff recognize Anna as an adult? The film is sloppy in terms of storytelling.
The characterization is very good on the other hand. Elsa is underdeveloped when compared to Anna, but it works in the context of the story that she is somewhat of a mystery and I liked that Anna is basically a protagonist here. Elsa is mysterious, elegant, powerful and I loved her ice powers and it was convenient and quite ingenious how her problems can relate to basically any minorities/special needs persons.
………………………………………………….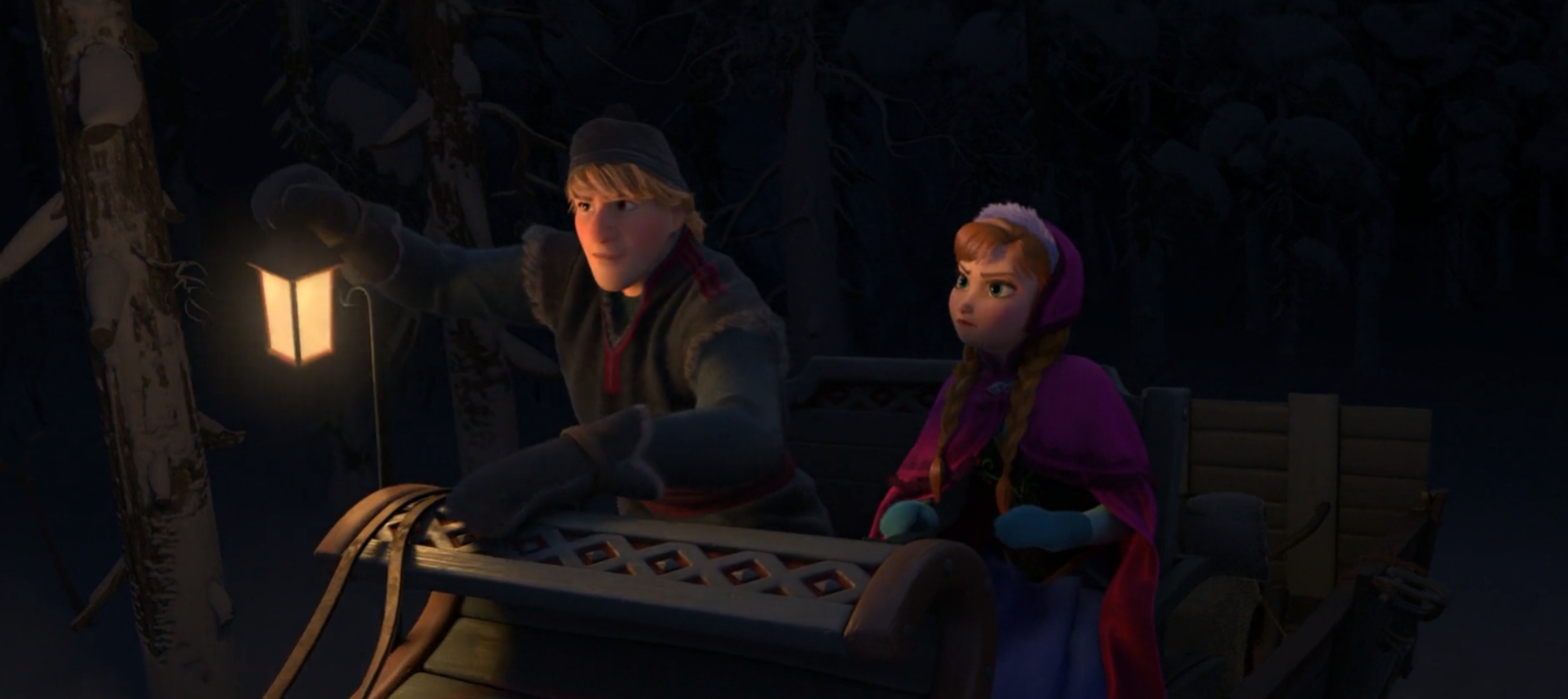 ………………………………………………….
But Anna is actually the better character. I love Anna honestly. She is your wonderful Disney Princess but different than most as she had to learn what true love is and how you cannot fall in love in the first day of meeting the prince. The deconstruction of Disney's true love concept is modern and although too on-the-nose, it still worked and was clever. The film is sometimes overly feminist in an aggressive way, but it is still very nice that we got a Disney movie that centers on sisterhood.
Anna's spunky behavior is great and she has some wonderful, funny lines in the film. Her journey and character progression is excellent and her interactions with everybody, especially Elsa and Kristoff are superb. The relationship between the two sisters is problematic yet very sweet just like in real life which is why it resonated with so many women out there.
Kristoff is very likable and it was interesting that talking to animals was portrayed as somewhat crazy here. Honestly, the movie felt so anti-Disney at times for better and for worse. But Sven is endearing and Kristoff is a great Disney love interest and he and Anna share a fantastic relationship.
………………………………………………….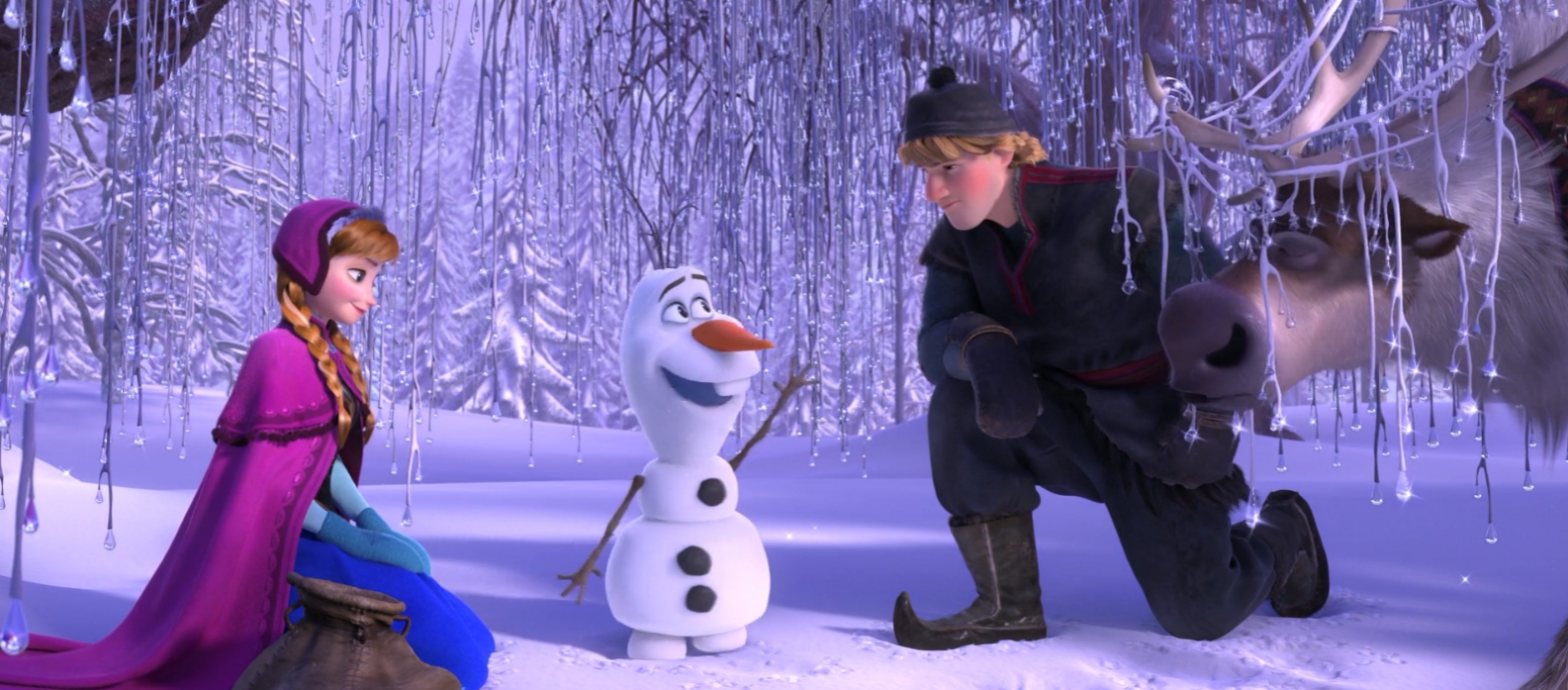 ………………………………………………….
Olaf is honestly pretty annoying at times, but also quite funny in a couple of scene with some hilarious lines. He is your typical overly modern and aggressively funny Disney sidekick, but I didn't hate him surprisingly enough and I ended up mostly liking him. Duke of Weselton is annoying and basically just a decoy so we wouldn't suspect Hans who is honestly very good as a villain. I really enjoyed the villain twist here. It was overdone in the next movies such as 'Big Hero 6' and 'Zootopia', but here it fully worked and I loved it. But I still think that men in this film are either villainous or crazy which remains a problem.
Frozen has very good, though not amazing animation. Some of the backgrounds and interiors were not as detailed as you would expect from Disney and the character design is mostly typical. But the CGI is excellent and the ice palace creation is the biggest feat of animation wizardry accomplished here. The ice looks amazing and the film was one of a few animated films that was ripe for computer animation as the ice needs the CGI and every icy scene was beautiful here.
Frozen is a musical and a very problematic one. Basically the structure of the film is all wrong. It makes the fatal mistake of putting most of the songs in the first act and the rest of the film is mostly devoid of songs. That made it seem very uneven. And I still do think that only one song here is great.
………………………………………………….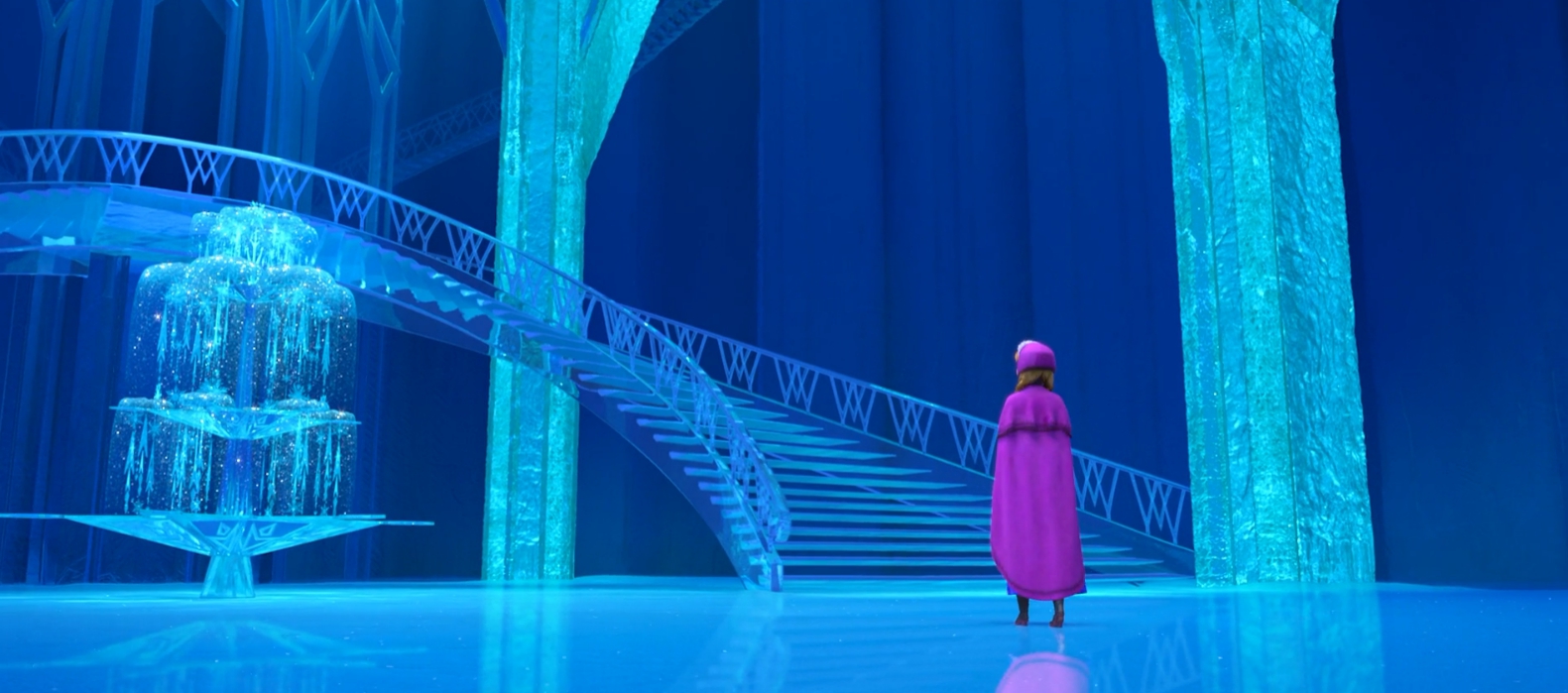 ………………………………………………….
Frozen Heart is your typical opening work/local people Disney number that serves its purpose, but is forgettable. Do You Want to Build a Snowman? is actually quite sweet and the most childlike song here. It is a great plot point, but overly short.
Love Is an Open Door is so mediocre. I do not like it at all and it has a pretty weak, annoying chorus and it sounds way too modern. Definitely it serves its purpose in terms of storytelling, but as the actual piece of music it is rather weak.
Reindeer(s) Are Better Than People is extremely short and unnecessary. Fixer Upper is so annoying and possibly the worst scene in the film. The song itself is quite weak and uninspired. The same can be said for In Summer which is basically a detour as we already know that Olaf wants warm hugs and yearns for summer and we did not need a whole number for it, especially such a weak one.
………………………………………………….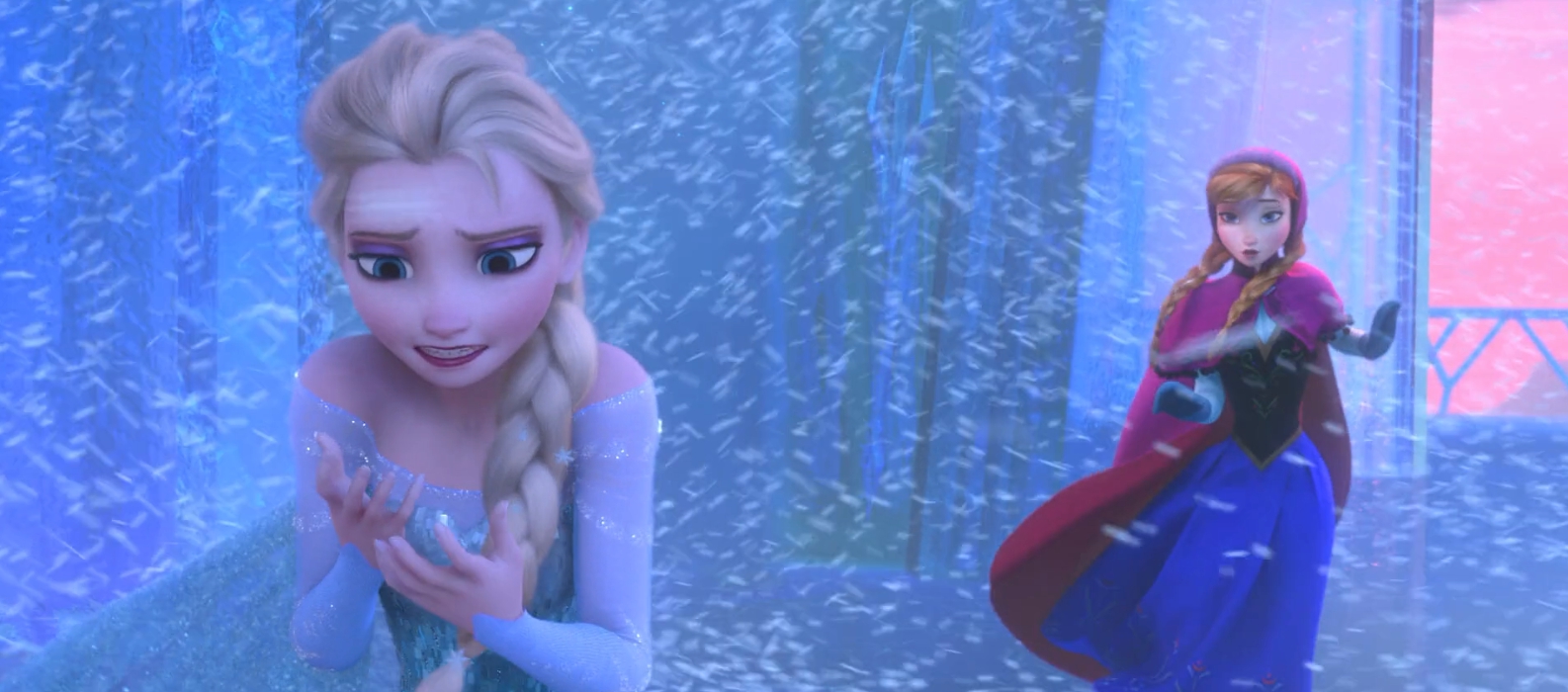 ………………………………………………….
For the First Time in Forever is the second best song in the film and I really like it. It isn't the catchiest song, but it does accompany a great early scene, it has very good and at times even funny lyrics and a pretty fine chorus. I loved the grand ending to it. Also, the reprise is beautiful and, as I said before, it is the second greatest scene in the film.
And of course Let It Go is the greatest song in the entire film and one of the best Disney songs of all time. Words cannot describe how great this number is, but let me try. First off, the lyrics are absolutely amazing and it is probably the deepest Disney song ever, the one with which everyone can relate to. The singing by Idina Menzel is amazing and it is the kind of grand Broadway number that was mostly absent from Disney in recent decades.
………………………………………………….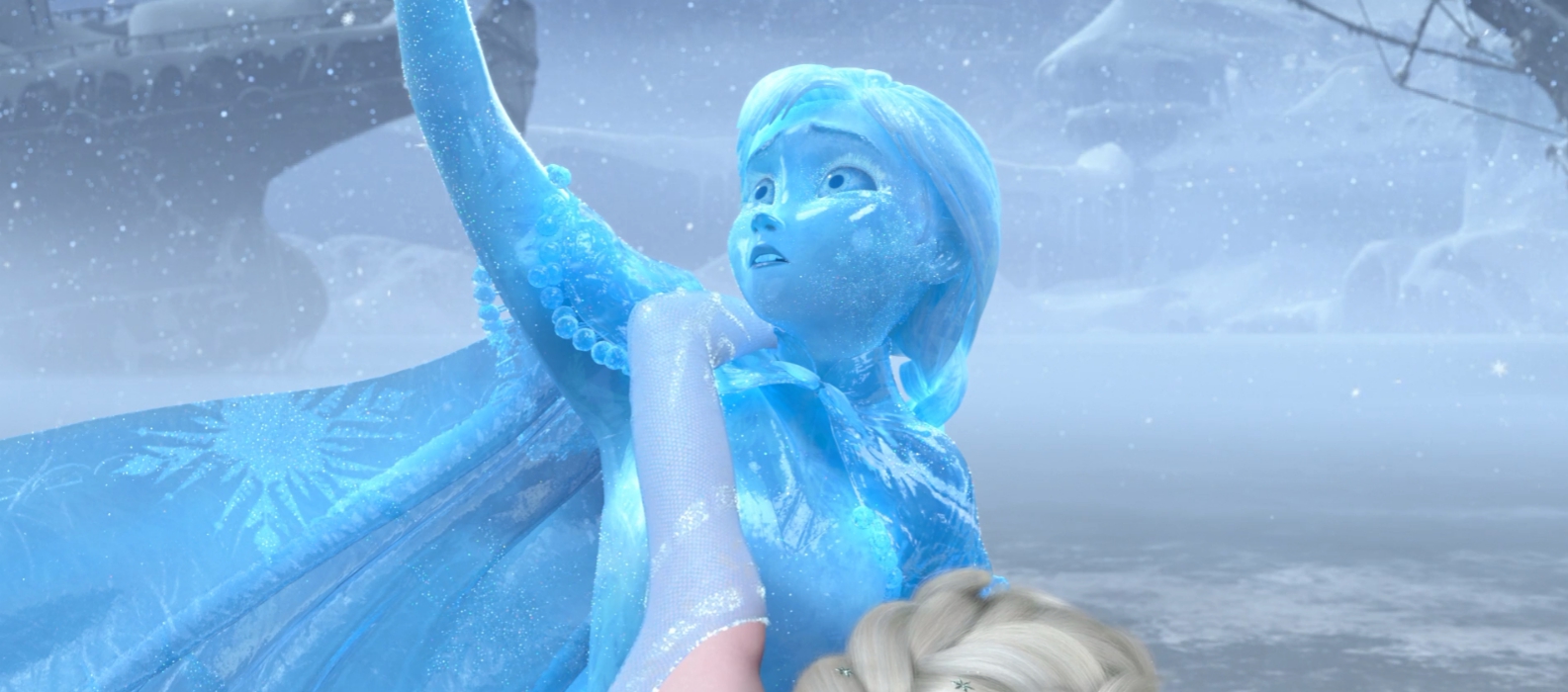 ………………………………………………….
The chorus is amazing and the finale is absolutely spectacular! It serves as a powerful vehicle for Elsa; it is the moment where the film just stops and your breath is simply taken as the overall sequence is spectacular in terms of characterization, music and storytelling. That beautiful gown was created here, the classic song was created here and one of the best Disney scenes too. History was certainly made here.
Frozen features excellent voice acting. Josh Gad and Jonathan Groff are very good, but Idina Menzel and especially Kristen Bell shine here. The film is well directed, but weakly paced. The dialogue is solid, but overly modern at times with too much new jargon in it. The film doesn't pay much attention to its time period as it does to its setting. Overall, the film remains a phenomenon, but a highly flawed one. A wonderful experience, but when you look at it through the critic's lens, you can see its many flaws easily. It surely is one of the worst Disney revival entries as it cannot compare at all with 'Wreck-It Ralph' and 'Tangled'.
………………………………………………….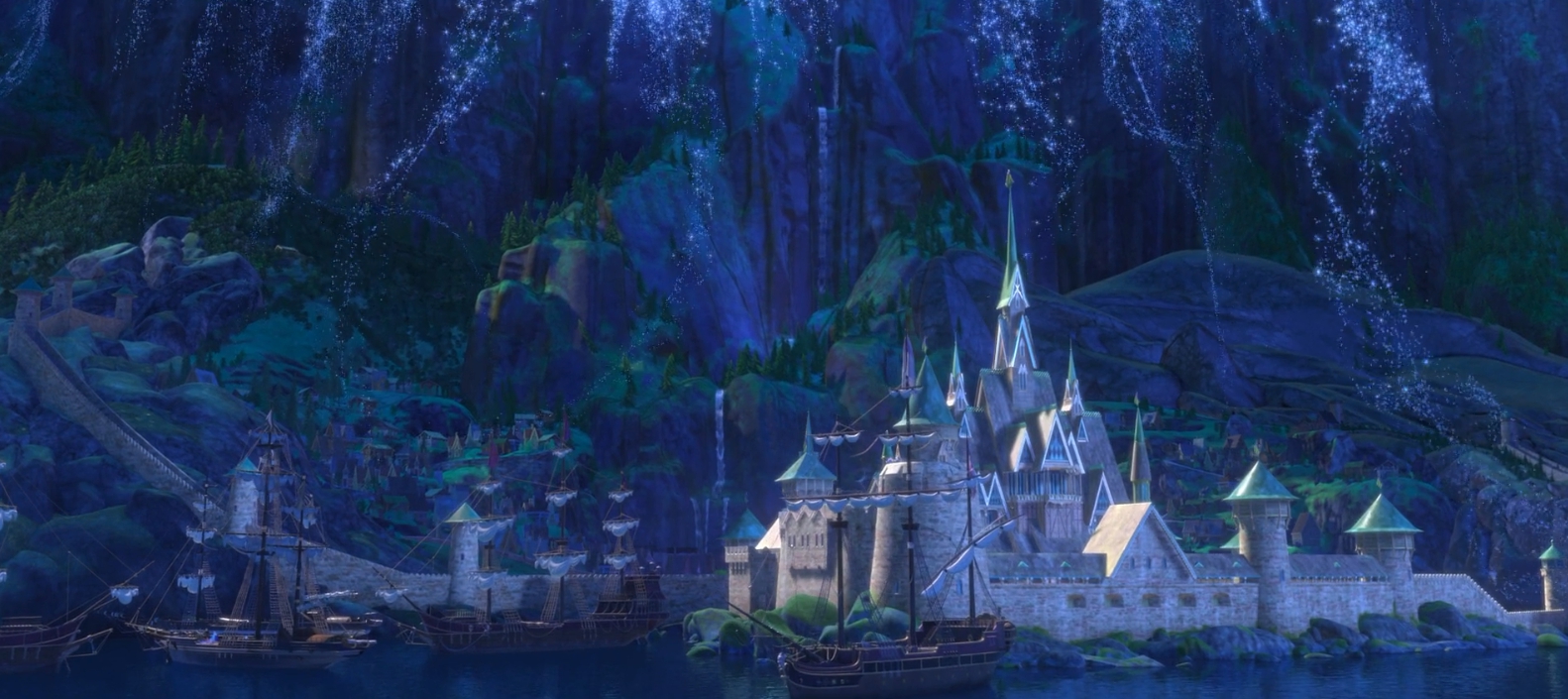 ………………………………………………….
Frozen is a good, but highly problematic movie. The animation is not as detailed, but it is frequently gorgeous. The story is very intriguing and memorable, but full of obvious plot holes. The dialogue is overly modern and, although refreshing, sometimes the film was aggressively feminist (all men in the movie are either crazy or villainous) and deconstructive. The characterization is admittedly excellent with Hans being a very good villain (the twist was great), Kristoff is very likable and of course Anna and Elsa are wonderful characters and their sisterhood is beautiful to witness which is the reason why the film touched so many people. The songs are actually rather weak as only For the First Time in Forever is quite good and of course Let It Go is an amazing, simply fantastic song accompanied by a spectacular, iconic sequence. The film is frequently very adventurous, charming or even funny, but mostly rushed in pacing and problematic in structure owing to it having been extensively reworked on for many years. In the end, Frozen reaches greatness in a couple of truly special scenes, but for the most part it is a very uneven, troublesome film which ranks among the weakest Disney Revival films.
My Rating – 4