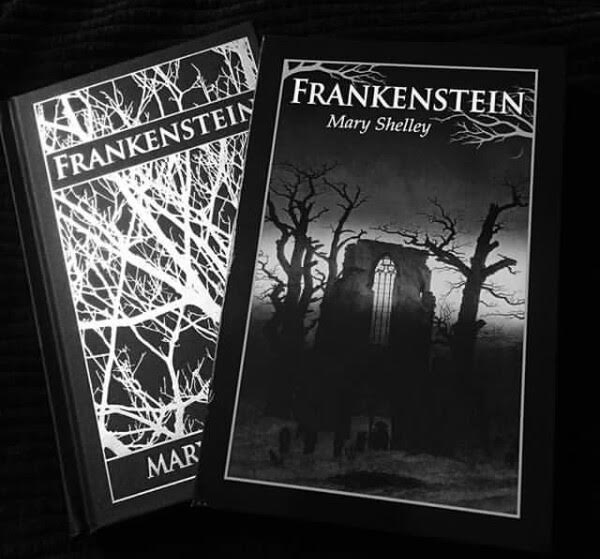 …………………………………………………
From the Page to the Screen – Frankenstein
Frankenstein is an 1818 classic horror novel written by Mary Shelley. It is one of the most influential horror tales of all time and respected to this day and age. It influenced countless movies and here I am going to talk only about the original film. To me the book is more important than truly great as it is difficult to read in this age.
THE FILM ADAPTATION
The original film was released in 1931 and it received very good reviews and box office. It ended up being one of the most important and famous films from the 1930s and the franchise was born with the 1935 sequel also being a very good film in its own right. But the original remains the best ever film based on the book even if it has very few similarities with it.
PLOT
Yes, the film doesn't really have a lot to do with the source material as the film's story is more atmospheric, action oriented and eventful. And honestly I liked the film much more because it is much more engaging to watch and timeless in quality which the novel is not.
WINNER – FILM
CHARACTERIZATION
The book's characters are solid, but not great and underutilized. The film, on the other hand, does the best it can with such a short runtime and it gives us a great scientist character and of course a phenomenal creature so well played by Boris Karloff in a career-defining role.
WINNER – FILM
…………………………………………………
…………………………………………………
EMOTION
The book has a couple of highly moving passages, especially when related to the creature. Some lines of dialogue moved me quite a bit. But the film is also very poignant and tragic in its ending. Both works are very emotional, especially for its genre.
WINNER – TIE
THEMES
This one obviously goes to the novel. It covers a plethora of themes from dangerous knowledge to texts to monstrosity and it truly is a sophisticated and influential read whereas the film mostly just relies on pure spectacle.
WINNER – BOOK
TECHNICAL ASPECTS
This is also an easy choice for me, but this time around the winner is the film. Mary Shelley should be respected for imagining this story, but her writing is too dense, convoluted and difficult to read for today's readers and thus very much of its time. The film is quite the opposite as its timeless atmosphere, visuals and particularly effective gothic imagery manage to chill the viewer even today.
WINNER – FILM
BOOK 4: FILM 2
Despite the novel's originality, imagination and a couple of highly moving chapters, the film is obviously much better which is rare but it happened in this instance. It is a timeless horror flick with beautiful imagery, atmosphere and sound. It's a technically astounding, very entertaining film which trumps the source material in my opinion.