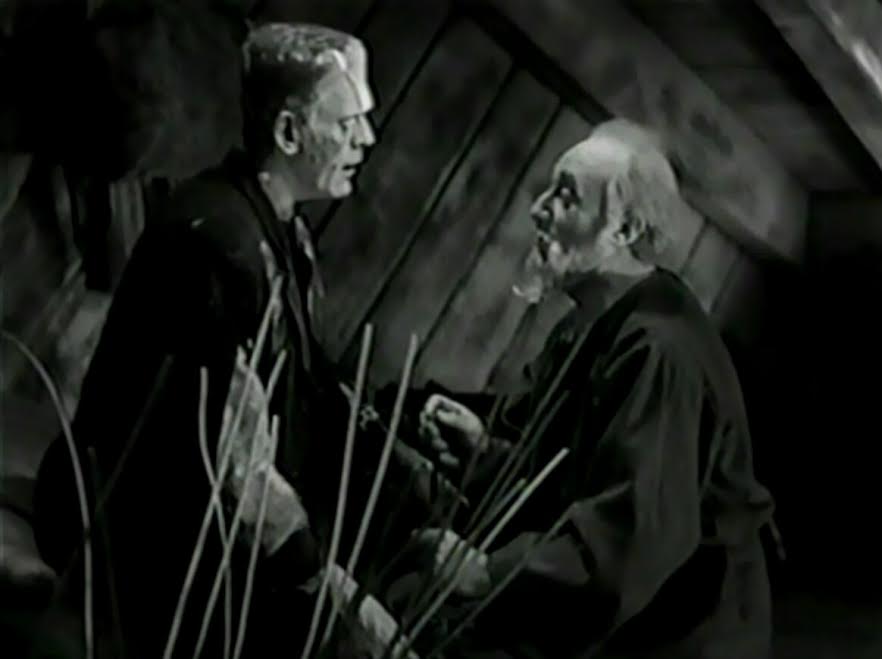 ………………………………………………………………..
Bride of Frankenstein Review
Bride of Frankenstein is a 1935 horror film directed by James Whale and starring Boris Karloff, Colin Clive, Elsa Lanchester and Ernest Thesiger. It is a pretty good, satisfying sequel.
………………………………………………………………..
"We belong dead!"
………………………………………………………………..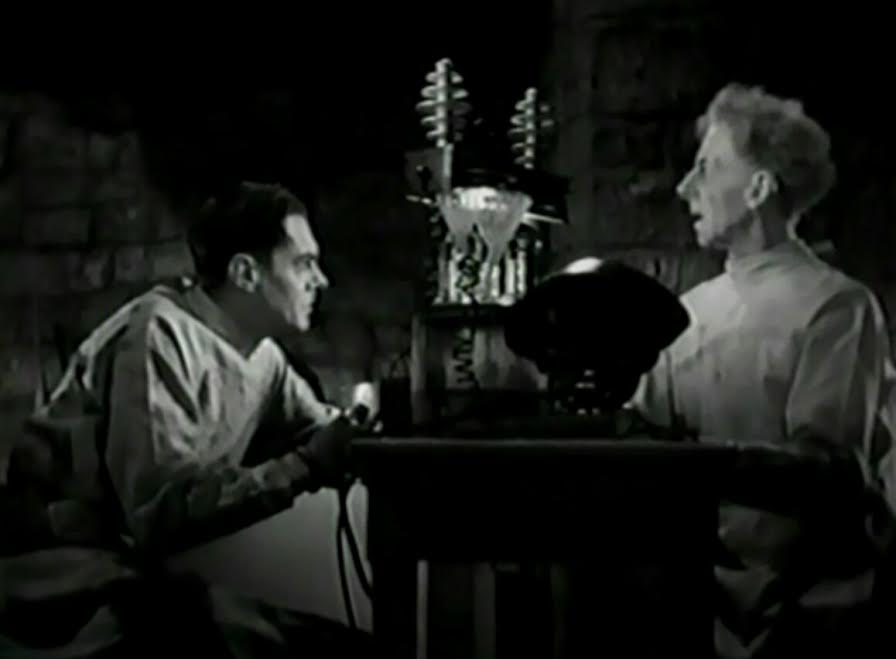 ………………………………………………………………..
It follows Frankenstein's and Dr. Pretorius' attempts to create a female mate for the creature. Now, as a sequel to 1931's 'Frankenstein', Bride of Frankenstein just can't compare in terms of the atmosphere and overall quality. And I don't understand why some would proclaim it to be a better film when it just isn't. But, whereas it lacks compared to the original, it more than satisfies in its own right as it is a pretty good, well crafted film and a respectable sequel.
I really liked the story here. It was again very well told and very entertaining to watch. The first act is problematic, but more on that later. The second half is excellent. The creation sequence is again stunning and every scene with the two scientists was the highlight for me. I really liked the new monster and I also liked the ending quite a bit.
The film is interesting for being a much better adaptation of the novel than the original film was. The entire hermit plot point is adapted here and it is as great as it was in the book and there it was my favorite chapter. I liked the hermit character here and those scenes were just so emotional and heartwarming.
………………………………………………………………..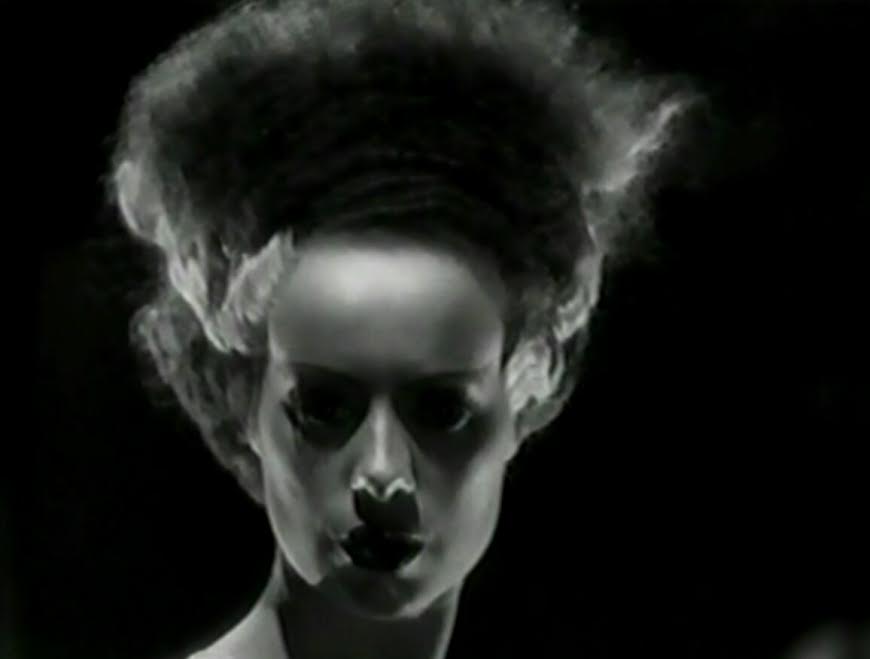 ………………………………………………………………..
The monster himself is much more human here than he was before and I liked that choice, albeit it led to a more campy territory which I didn't appreciate. But the character development of the monster was stellar here. Henry Frankenstein is as good as he was before and Doctor Pretorius is such a memorable addition to the cast, so crazy and amusing. The eponymous bride didn't get much to do, but looked superb due to some amazing make-up. She was quite unforgettable and left a big impression with the little screen time that she received.
Bride of Frankenstein is again a technically polished feature with awesome cinematography, terrific imagery and superb effects and make-up work. The directing from James Whale is again great and he's such an admirable horror director. The acting is top-notch. Boris Karloff gave an even better performance this time around whereas Colin Clive was satisfying once more. Ernest Thesiger is really charismatic and memorable in a very amusing role and Elsa Lanchester is great as both Mary Shelley and the bride.
Speaking of Shelley, I have to say that I didn't particularly care for that beginning. It was a solid framing device, but it accentuated that this was a sequel in a very unnecessary way. And that entire first half is very slow, uneventful and definitely dragging. There is just no point to that flashback beginning and that led to a very odd and incredibly rushed pacing. The finale is just immensely abrupt and it was just ridiculous for the bride to be on the screen for less than five minutes. Everything ended really quickly and abruptly and that was all the editor's fault.
………………………………………………………………..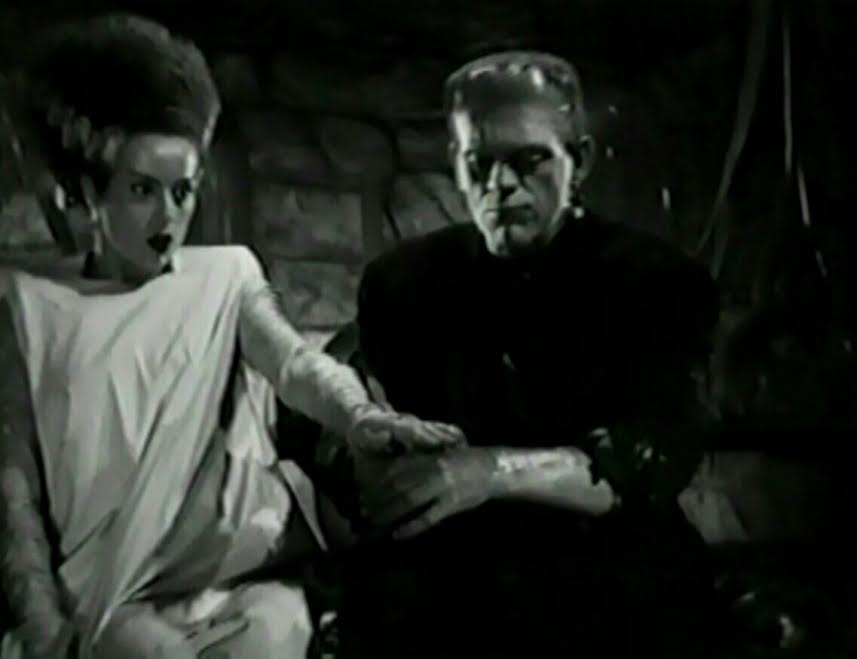 ………………………………………………………………..
Bride of Frankenstein is definitely well crafted and engaging, but it was just too campy for my taste. Some of the scenes were overly exaggerated with the monster's speaking being particularly silly. I have never been a fan of camp and that is why I disliked it here either. It's a shame that the editing and its campy nature hurt what is otherwise an excellent film and a really admirable sequel.
Bride of Frankenstein is a very respectable sequel which is once again very well crafted, directed and acted but also more emotional and faithful to its source material this time around. The eponymous bride is very memorable as is Dr. Pretorius and the second half is phenomenal, but the first half is dragging, the editing is very mediocre leading to a rushed and abrupt ending and the film was too campy for my taste. It's a good film in its own right, but much inferior to the original.
My Rating – 4
………………………………………………………………..