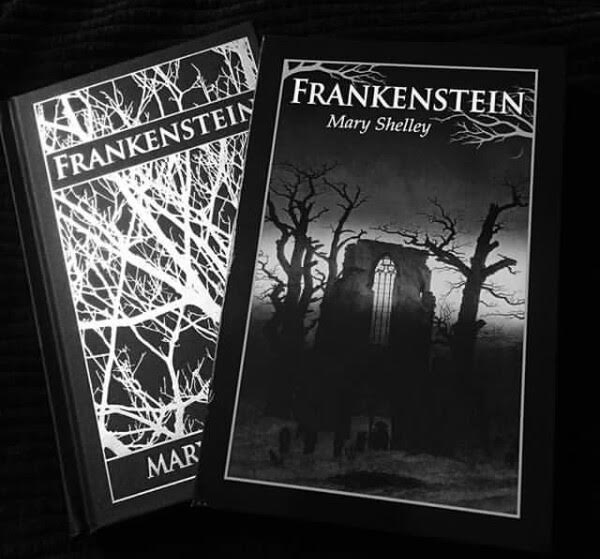 ……………………………………………………………..
Frankenstein Book Review
Frankenstein is an 1818 classic horror novel written by Mary Shelley. It is a famous and respectable, if frankly very flawed work.
……………………………………………………………..
"How mutable are our feelings,
and how strange is that clinging love
we have of life even in the excess of misery!"
……………………………………………………………..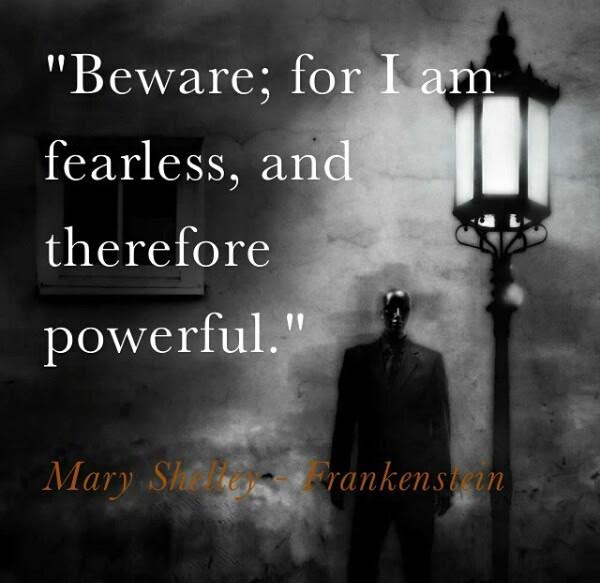 ……………………………………………………………..
It follows a young scientist who creates a grotesque but sapient creature in an unorthodox scientific experiment. The story itself is excellent and certainly groundbreaking for its time which is the reason why the critics had harsh things to say about it initially. But its now classic status is very much deserved just because this set a template for not only horror, but also science fiction. It is also a great gothic tale.
I loved its themes. The main character is a strong metaphor for God which is evident in his name Victor which apparently means god in Paradise Lost. The message here is strong – man shouldn't play God and it could and here it does have major, tragic consequences. Speaking of tragic, I also really admired its emotion. The book is very emotional and sometimes even quite heartbreaking, especially in Victor and also Frankenstein's thoughts and of course that tragic, powerful ending.
……………………………………………………………..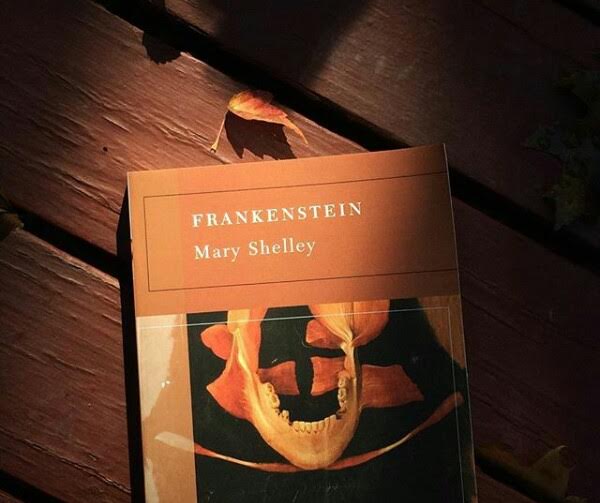 ……………………………………………………………..
But the reason why I still found it to be a very flawed novel is because it just isn't investing. Frankly, it was quite boring, slow and sometimes even a shore to sit through. It was written in a way that it can't be enjoyed by today's audiences, at least not in my opinion.
I really respect Mary Shelley and I have a strong admiration for her. It must have been tough for women writers back in the first half of the nineteenth century, but she managed to prove everyone wrong by writing a really strong and influential story for the ages. And how she came to write it through her dream is quite a fascinating story in its own right.
But her writing style isn't for me. It is very much a product of its time. The sentences are overlong and convoluted and although the descriptive passages were excellent, the monologues and the thoughts of the characters, although emotionally powerful, were still sometimes dull as they were written in a prolonged, unnecessarily complicated manner.
……………………………………………………………..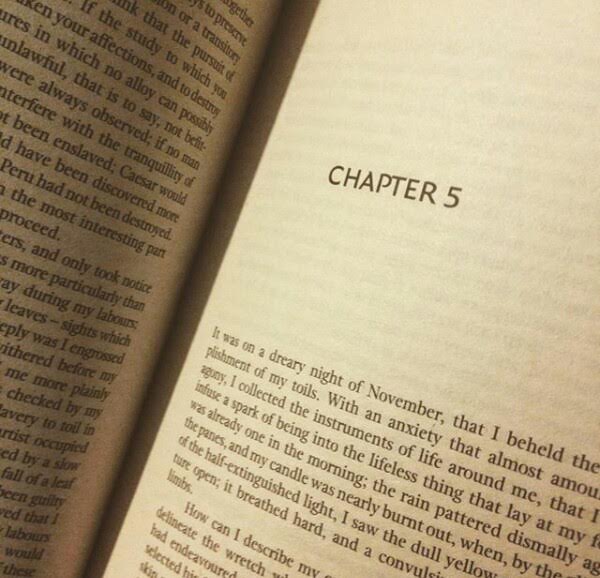 ……………………………………………………………..
And I just found Frankenstein to not be that much of a horror. I get that it probably was scary or at least atmospheric for the audiences of that day, but nowadays it can't be called a horror, at least not in my opinion. It is a great gothic tale, but I would never call it horror and that was a problem for me not only in the wrong classification by scholars, but also because I wanted it to be more atmospheric. It is tragic and a great cautionary tale, but never scary. Another problem is the book's unwillingness to go into dramatic territory. It just needed more drama not only in its dialogue, but also in its scenes.
Frankenstein's imagery is pretty solid and sometimes it evokes some very intriguing imagery. The characters are solid, but far from great. Victor is excellent as is the creature (erroneously called Frankenstein by many), but his story isn't particularly well realized. Victor's story is great, but I just never bought the way this 'wretched creature' learned language and everything else. That was a bit abrupt and unrealistic to me which is a contrast to an otherwise realistic novel. But his story is still tragic.
……………………………………………………………..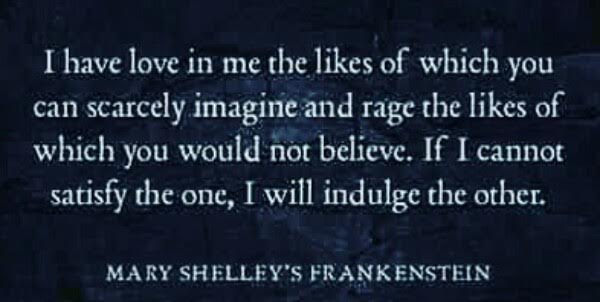 ……………………………………………………………..
I didn't like the structure of the novel and particularly its epistolary form bothered me as I just find that approach quite dull and uninspired. It was typical for its time, but is now not that involving and rarely satisfying. For all of those reasons, the 1931 film is much better than the original book, but I still admire it for its deservedly important place in literature.
Frankenstein is important and groundbreaking with solid characters and such an influential, excellent and tragic story that is a great cautionary and gothic tale, but its epistolary structure is unsatisfying, the book is mostly boring and it is just never as atmospheric or as involving as I wanted it to be.
My Rating – 3.3
……………………………………………………………..