…………………………………………………
Victor/Victoria Movie Review
Victor/Victoria is a 1982 musical comedy film directed by Blake Edwards and starring Julie Andrews and Robert Preston. It is a wonderful film.
………………………………………………….
"Oh, God…
there's nothing more inconvenient
than an old queen with a head cold"
………………………………………………….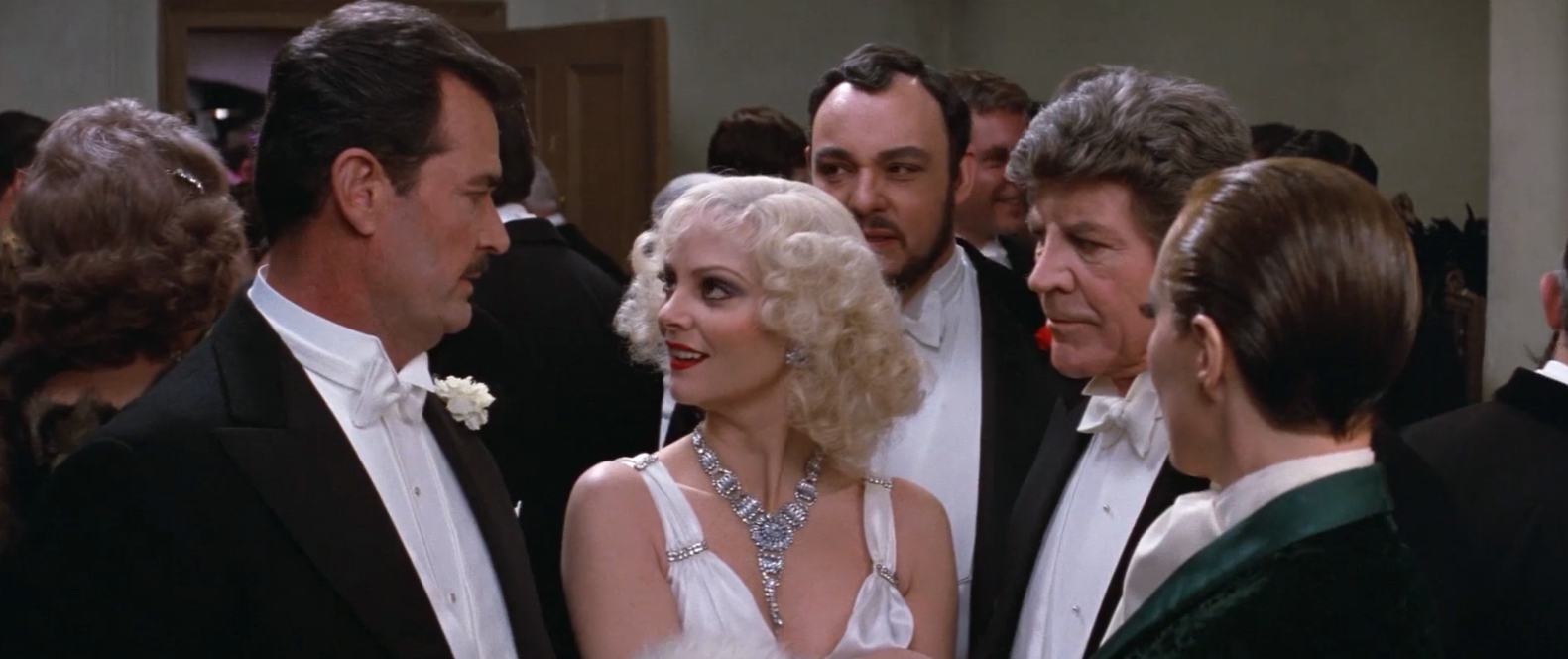 ………………………………………………….
It is about a jobless singer during the 1930s who gets pressured by her gay friend to develop a new persona. She will be a woman pretending to be a man pretending to be a woman. Needless to say, this story is very original, exciting and just a lot of fun while also containing very sharp social commentary in it.
The film showcases homophobia during the thirties but it above all else showcases sexism and how for women it was even more difficult in a way than for gay men living in this period. When Victoria says that living as a man liberated here, you believe her and that moment truly is the most powerful in the entire film.
But Victor/Victoria handles those themes subtly and stupendously without ever getting in the way of its humor and the humor is terrific. The film features such a great mix of old-fashioned slapstick comedy and more insightful humor such as clever dialogue and back and forth between the characters. Both work to the fullest extent and some of the highlights are the restaurant scene as well as all of the romantic scenes between Victoria and Marchand.
………………………………………………….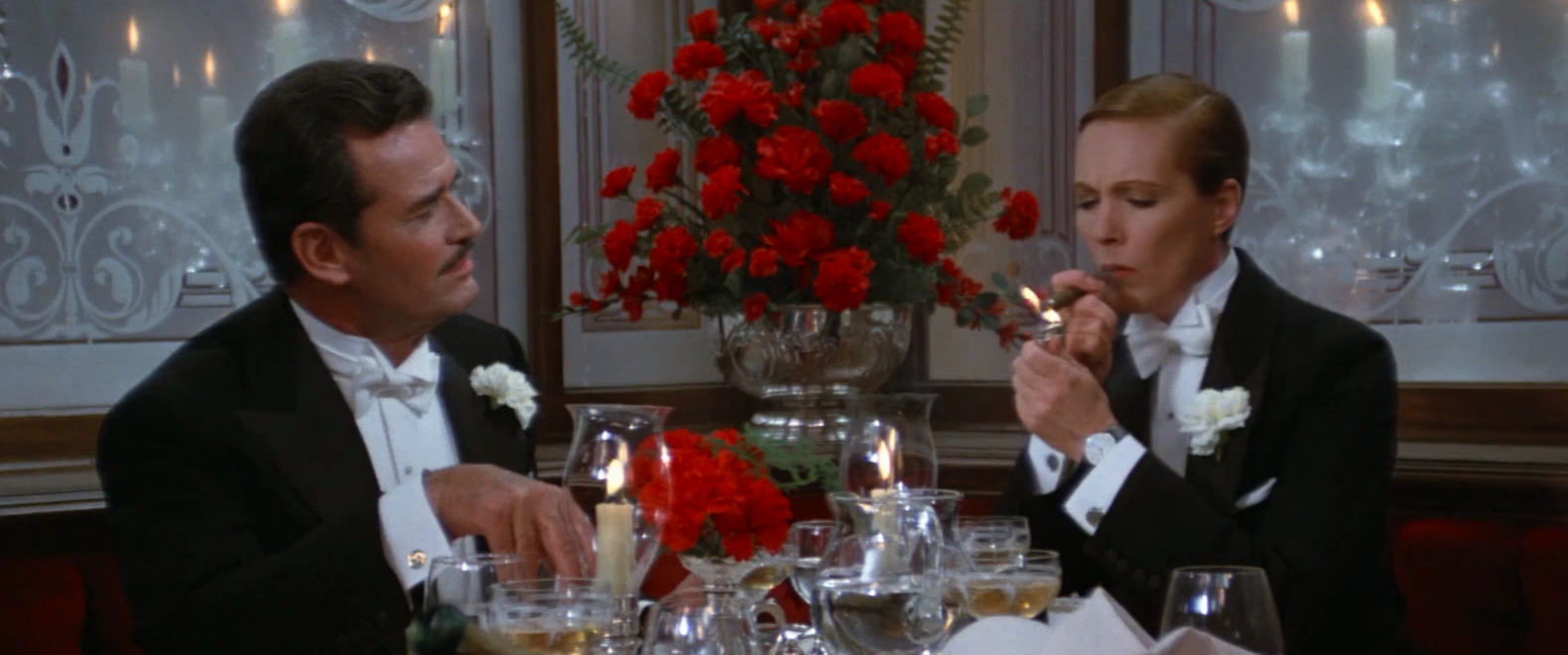 ………………………………………………….
The film is also a musical and even though it is better as a comedy, it is still quite good as a musical as it features fittingly retro musical numbers that transport you to its wonderful time period really well.
Gay Paree is amusing and, well, gay. The Shady Dame from Seville is repeated throughout and that was a great choice as it is the most catchy and infectiously exuberant number in the film. You and Me is also solid and the other songs serve their purpose, but are somewhat forgettable. But still this soundtrack is pretty good and the score itself is excellent.
The casting is the film's only and unfortunately big problem. Andrews, Garner and Preston are all magnificent in their roles, there is no doubt about that. But I just never bought any of them in their roles. Garner is not manly enough for the role, Preston isn't gay enough and Andrews isn't androgynous at all. And because these three are the most important, essential characters, the fact that I never bought them in their roles was troubling.
………………………………………………….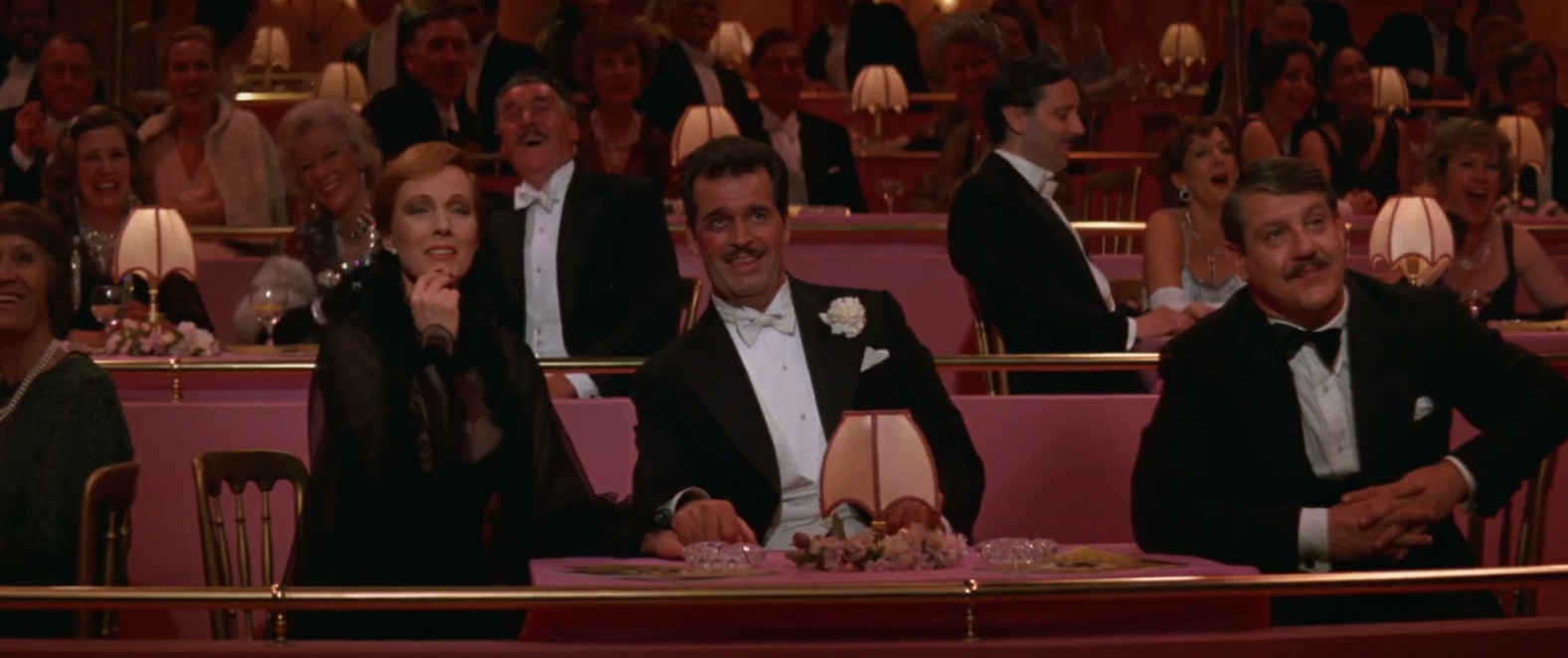 ………………………………………………….
But the acting remains fantastic. Lesley Ann Warren is suitably over-the-top and frequently hilarious as ditzy Norma Cassidy, James Garner is charming as Marchand and Robert Preston is sweet and subtle as Toddy. Julie Andrews definitely steals the show from all of them and deservedly was Oscar nominated. If it wasn't for Meryl Streep in 'Sophie's Choice', she would have won. She is radiant, beautiful and always wonderful and charming as the protagonist of the film and I simply loved her here. An elegant actress in an elegant role.
Victor/Victoria is a consistently entertaining film which is never rushed and never prolonged. It lasts for just the right runtime and always delivers. I loved its very clever dialogue and couple that with terrific acting and fitting music at display and you've got a wonderful homage to the best era in filmmaking. It is also superbly directed by Blake Edwards.
Very insightful in its social commentary but never forgetting to be funny and it truly is hilarious, Victor/Victoria also has fittingly retro, solid soundtrack and it thus succeeds as a phenomenal musical comedy set in wonderful 1930s. The casting is pretty bad, but still everyone did a great job – Lesley Ann Warren is hilarious, James Garner is charming, Robert Preston is likable and Julie Andrews steals the show in a powerhouse performance playing wonderful, elegant and charming Victoria. The movie fires on all cylinders and I've had a blast watching it.
My Rating – 4.5