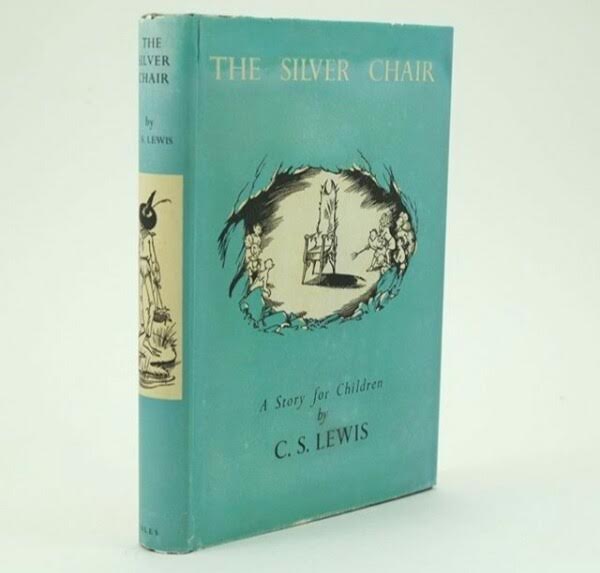 ……………………………………………………………….
The Silver Chair Book Review
The Silver Chair is a 1953 fantasy novel by C. S. Lewis which is the fourth published chapter in the Chronicles of Narnia series. It is a very adventurous, mostly satisfying entry.
……………………………………………………………….
"And there's one thing about this underground work –
we shan't get any rain."
……………………………………………………………….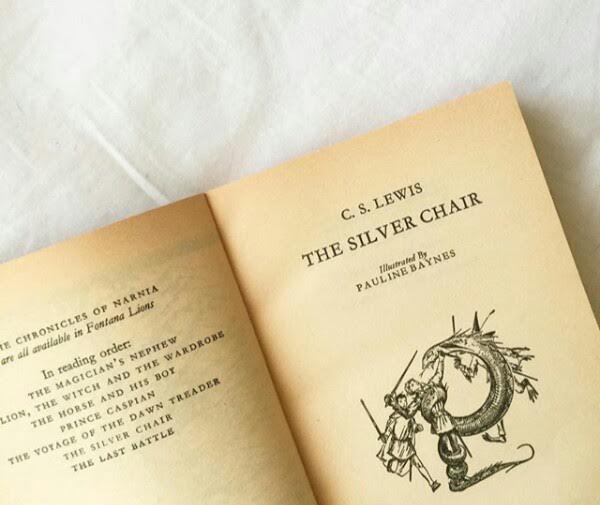 ……………………………………………………………….
Now this entry is very uneven. If you look at its first half and even first two thirds, it is easily the best Narnia story so far and somewhere in the line of 'The Voyage of the Dawn Treader'. But if you look at its last couple of problematic chapters, it is more in the line of 'Prince Caspian' as those chapters seriously affected the entire work.
What am I talking about? Well, let me elaborate. Because the book was so wonderfully adventurous and beautifully entertaining and at times even genuinely riveting to read, it was surprising how its last couple of chapters were a bore to sit through, very uneventful and basically serving as filler to prolong the book's length. Very disappointing. It was great that we finally visited the underground, but it should have been a more fascinating place than it had been presented here.
Another problem lies in its villain. Admittedly, The Lady of the Green Kirtle is a memorable, menacing presence and I adored how mysterious and even creepy she was. However, the entire last fight felt super disappointing not only because it was anti-climactic as they defeated her way too easily and it came too early in the book with three chapters still to go, but she didn't put enough fight as was expected from her and the entire build-up to it felt so-so and the twist with the prince was way easy to predict.
……………………………………………………………….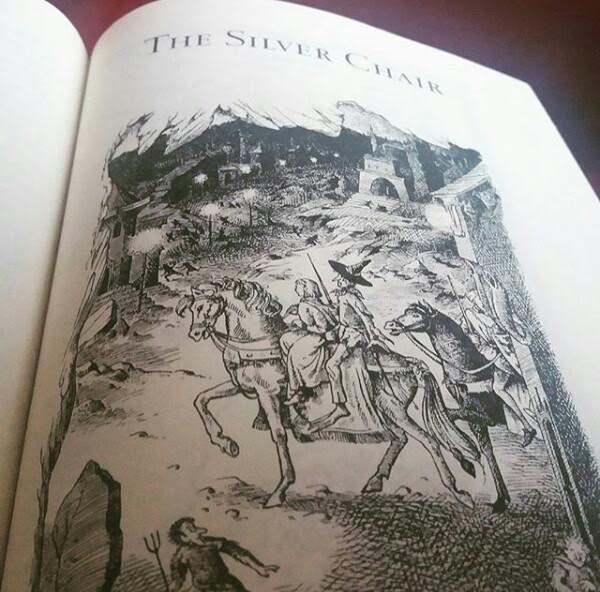 ……………………………………………………………….
But despite those two big problems, The Silver Chair is still a very strong Narnia entry as it is otherwise incredible to behold. It is such a grand adventure that I loved every bit of it. I loved that Aslan appeared not only in the ending which is the usual norm, but also in the beginning and following those hints was a great setup for the plot. The beginning of the novel is fascinating and The Silver Chair works wonderfully as a different Narnia entry as we finally see other countries apart from Narnia and we visit them and truly get to know them. The world building here is possibly the strongest from the series so far.
The part with the owls was fantastic and they are such amusing, endearing characters. The meeting of the villain and her knight was a great, albeit easy to predict foreshadowing. And of course everything with the giants was fun to read with the castle being memorable and the giants themselves being typical child-eaters, but done in the best way possible with some intense moments. I loved that we visited different lands here and got to know some new and interesting characters.
Speaking of the characters, the character development here is easily the strongest thus far in the series as they are all grounded and likable. Eustace is a bit too good now, but is a good leader and he and Jill are great friends. Jill Pole I loved as she has a good backstory and a realistic personality. I loved her reactions to Narnia, both good and bad.
……………………………………………………………….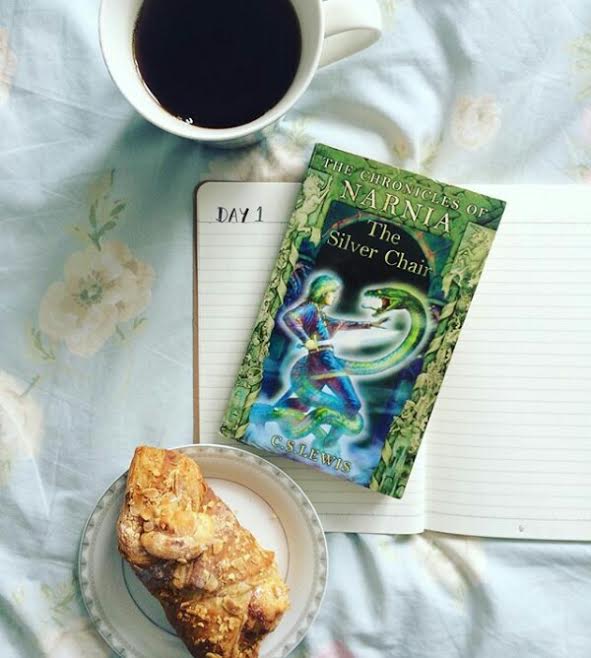 ……………………………………………………………….
Prince Rilian isn't as memorable, but the story surrounding him is pretty good and well realized. I also really liked the conclusion to Caspian's story which was moving and even funny with him helping the kids beat up their bullies on Earth. Glimfeather is such an endearing owl and I really adored the owls here and his speech and personality was a lot of fun. And of course the highlight has to be Puddleglum who is absolutely fantastic. He is probably the most entertaining and funniest Narnia character to date as his voice of reason and his constant pessimistic attitude toward everything perfectly clashed with the kids' point of view and he is here such an unforgettable, funny comic relief, but a great character in its own right.
The novel is very well written once again with some wonderful descriptions and a great eye for detail. Some of the imagery in the book is highly memorable such as the mountain in the beginning, the owls' meeting place, the castle as well as the country underground. It is emotional in its ending and the dialogue I found to be really good. The Silver Chair also marks Lewis's shift toward representation of braver, more active heroines as Jill truly is a great female character. I also adored that this book featured less action in favor of pure adventure and fantastical escapism.
The Silver Chair is an uneven Narnia entry with unfortunately dull and disappointing last couple of chapters, but everything that came before it was marvelous and wonderfully adventurous. The book features the best world building and characterization up to this point in the series with a lot of memorable places and such great, well developed characters plus it was a riveting read owing to a great humor and a great escapist quality to it.
My Rating – 4.4
……………………………………………………………….