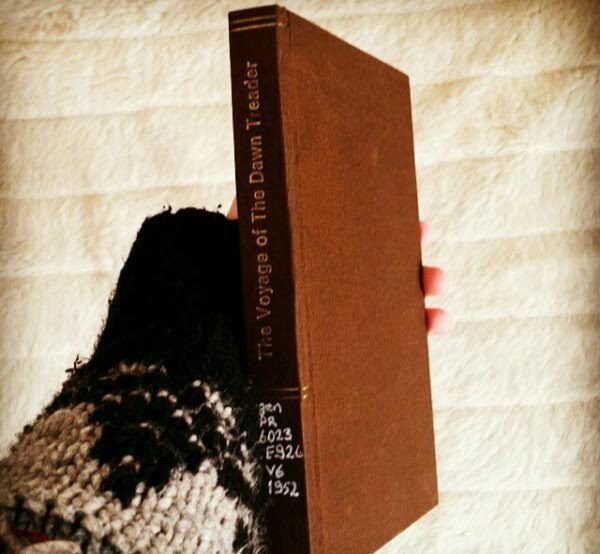 ……………………………………………………….
The Voyage of the Dawn Treader Book Review
The Voyage of the Dawn Treader is a 1952 fantasy novel by C. S. Lewis which is the third published chapter in the Chronicles of Narnia series. It is one exceptional entry.
……………………………………………………….
"But there I have another name.
You must learn to know me by that name.
This was the very reason why you were brought to Narnia,
that by knowing me here for a little,
you may know me better there."
……………………………………………………….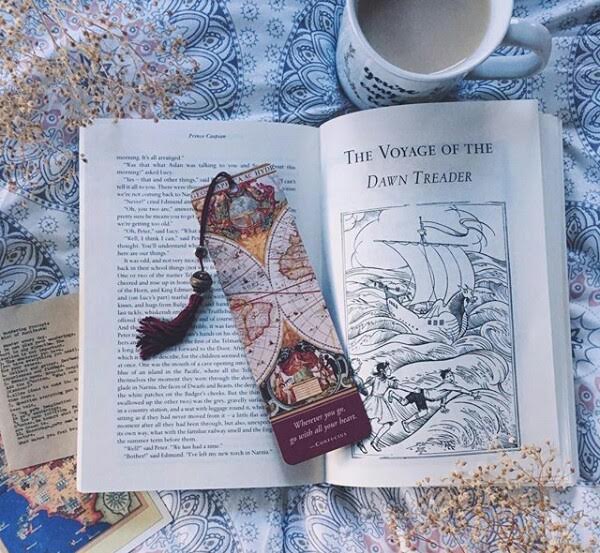 ……………………………………………………….
First of all, I do have to point out how much I loved this book. Because of some quite obvious flaws, it is slightly weaker than 'The Lion, the Witch and the Wardrobe', but it is definitely better and more entertaining than 'Prince Caspian'. It is probably the entry that I enjoyed the most thus far and that says a lot. Such a stupendous third installment.
But it does have its flaws that prevent it from reaching the heights that it easily could have reached had it been tighter in pacing and more interesting in the first half. Yes, the first half is nowhere near as good as the second half which is a shame as the beginning is really intriguing and it starts off on a very high note, but unfortunately some of the chapters in their first adventures were sloppy both in pacing and structurally. I do get why Lewis chose to tell us about the Lone Islands more in-depth, but it resulted in weaker and duller chapters than usual. And the novel is just so oddly paced as it shifts from slow to fast and then to incredibly eventful in an abrupt manner.
But enough about the flaws. Let's talk about the strengths of which there are many. The Voyage of the Dawn Treader just has such a fascinating story to it. Edmund and Lucy along with their annoying cousin Eustace join Caspian and his crew on a sea adventure in search of the seven lost Lords of Narnia. Now, of course that is beautifully tied in with the plot of 'Prince Caspian', but that quest was just an excuse to let us go to these highly magical and beautiful places such as Burnt Island and of course Aslan's Country.
……………………………………………………….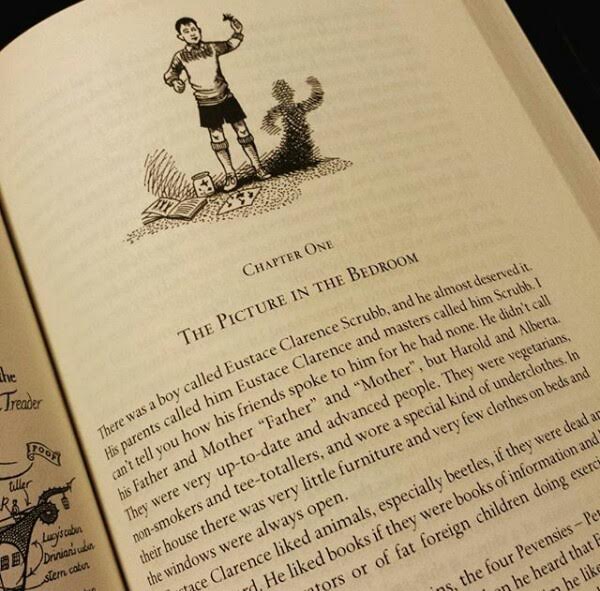 ……………………………………………………….
The book works beautifully as an adventure novel, but it succeeds at being much more than that. Sure, it does seem like a regular sea adventure at first, but it becomes so much deeper and more meaningful later on with so many themes and messages. I was fascinated by this time pretty direct explanation of who Aslan really is and how he is basically God and that God has a different form in each and every world. I loved the Biblical allegory in that he presented himself to the kids as a lamb, that was excellent. And I loved the tearful goodbye as Lucy and Edmund are never coming back to Narnia again. It was a great consequential conclusion.
As for the other highlights, you've just got to love everything about its last couple of chapters. When they reached the End of the World, it was so beautifully described as this bright and shiny, incredibly beautiful place, but I also was fascinated by the Dark Island and that chapter was surprisingly dark and creepy for the series. Duffers I found to be incredibly entertaining and they genuinely made me laugh more than a couple of times. Some of the most amusing Narnia creatures thus far they most certainly are. The dragon part was not as original, but was essential for Eustace's character and was well established and I was just fascinated by Ramandu and that chapter in which Lucy was put to the test was easily the most magical and deep of the bunch.
Everyone is brought to the test here meaning that The Voyage of the Dawn Treader features the best characterization in the series so far. I loved how Lucy wasn't as perfect as she was before and how she battled her bad instincts and of course her goodbye was sad. I appreciated that Edmund was the most sane person in the crew as that shows his growth. Eustace did change too quickly to good in my opinion, but that road was still tough and well realized and I liked his character quite a bit. Caspian continues to be boring in my opinion and the other Lords and crew members are forgettable, but Reepicheep is naturally phenomenal and his conclusion has to be the most satisfying arc here.
……………………………………………………….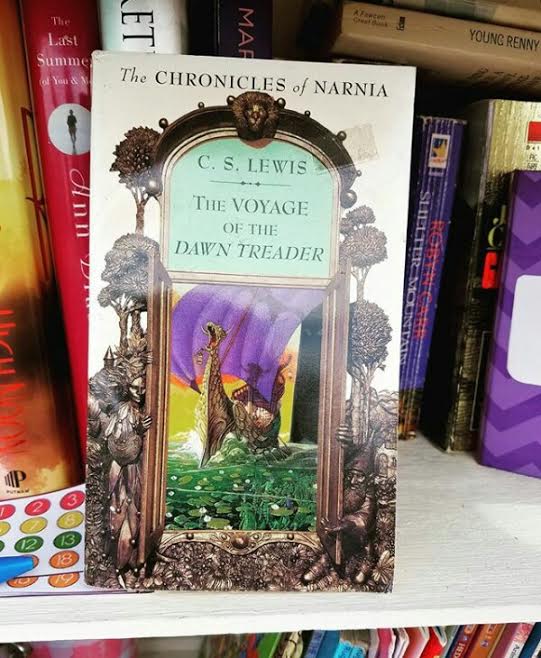 ……………………………………………………….
The book is not only very entertaining and charming, but also exceptionally well written and it features the best descriptive passages so far from Lewis. He did such a great job here with amazing world building and some great themes. Some of the imagery here is breathtaking to imagine. Such an imaginative work. The dialogue could have been better, but the descriptions are the highlights. And even though it wasn't as emotional as it should have been, the tone was still well handled for the most part.
In the end, The Voyage of the Dawn Treader is oddly paced and the first half is inferior to the second one, but the book is so imaginative, adventurous and frequently even fascinating with the best character development and descriptions from Lewis thus far, a superb adventure with great messages and themes, memorable imagery and an outstanding conclusion leading to such a great and admirable Narnia entry.
My Rating – 4.5