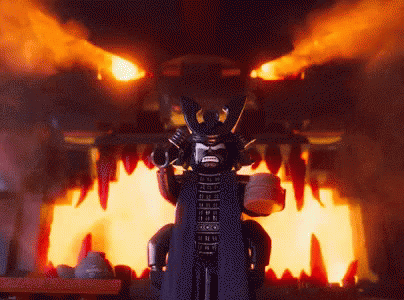 …………………………………………………
The Lego Ninjago Movie Movie Review
The Lego Ninjago Movie is a 2017 animated action comedy film starring Dave Franco and Jackie Chan. It is a hugely underappreciated flick.
………………………………………………….
"You ruined my life!
That's not true! I haven't even been a part of your life,
how could I ruin it? I wasn't even there"
………………………………………………….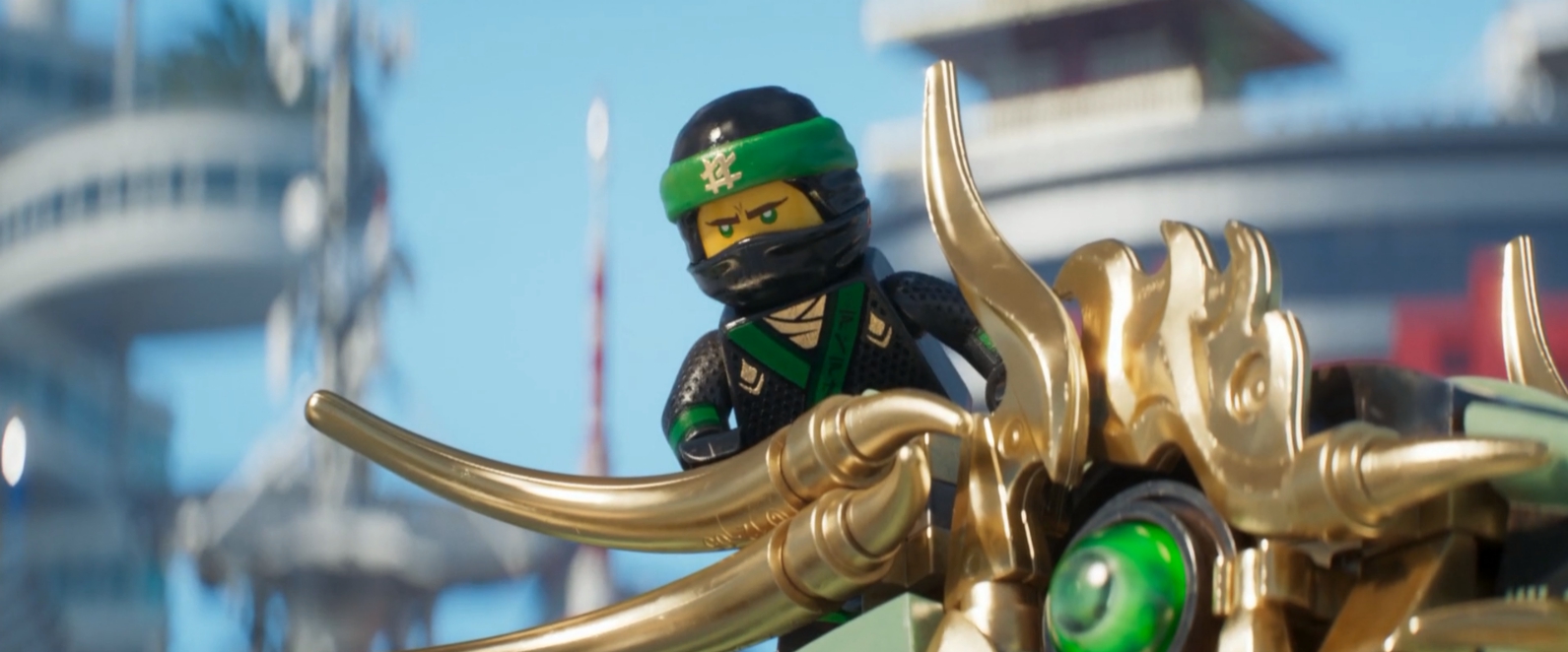 ………………………………………………….
Certainly a story about a ninja who has a villainous father who abandoned him is rather familiar. There is no denying that. But it is so well executed that I didn't mind it all that much. I found the relationship between the two to be really sweet and strong. It's the heart of the film. It is a very engaging, wonderfully entertaining watch.
Lloyd is a pretty good main character and I liked his struggles and how well they were depicted. Dave Franco's voice is somewhat too mature for the role but still he did a really good job here. The ninjas are solid. They are actually rather fun and dynamic as a team, but definitely underdeveloped and underutilized individually.
The mother is typical as is her story, but I still ended up liking her and I wanted more of her. Master Wu is a lot of fun. He is that typical Asian master character and the movie made fun of him really well and he himself is particularly funny at times.
………………………………………………….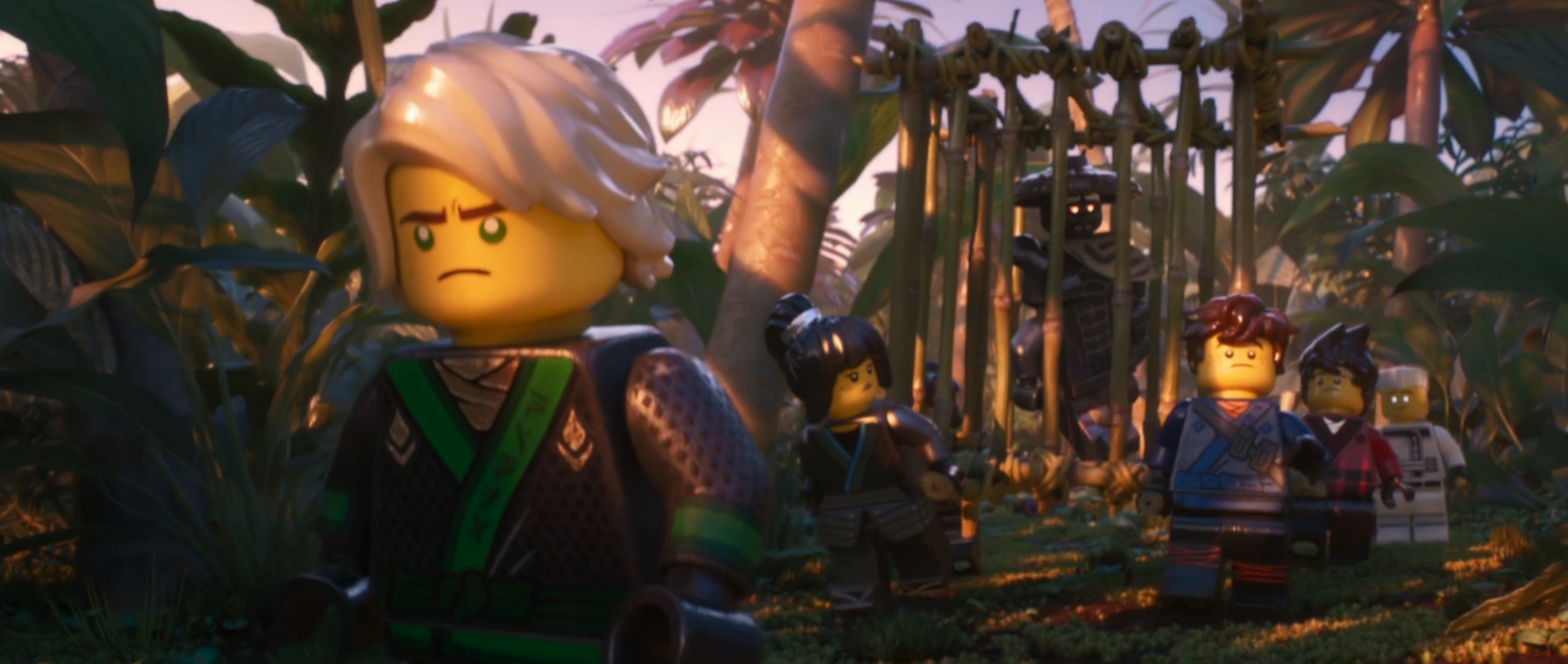 ………………………………………………….
But of course Lord Garmadon steals the show. He is amazing! His story is definitely familiar, but again so well done that I didn't mind it too much. And because the film takes its time to get there and it develops the father-son relationship fully, his character entirely worked and he changed throughout the course of the film and not too suddenly. But above all else has he amazing one-liners and he made me laugh so many times, especially during the film's first half.
The Lego Ninjago Movie is expectedly superbly animated and once again the various Lego pieces seem real and not at all like CGI which definitely adds a lot of cute, real appeal to the entire viewing experience. I liked the character design and the jokes surrounding their hook hands were so funny. Garmadon in particular looked great and very memorable. The imagery is awesome, the tech looked fine and the city is fittingly Asian influenced and fueled by great attention to detail.
The problem with this film apart from the familiarity lies in its second half. I did like the family drama and, once again, it was really well done and with mostly strong dialogue. However, the film became too dramatic and less comedic and thus it lost its edge. The first half is much better and much funnier and there lie some of the film's best moments.
………………………………………………….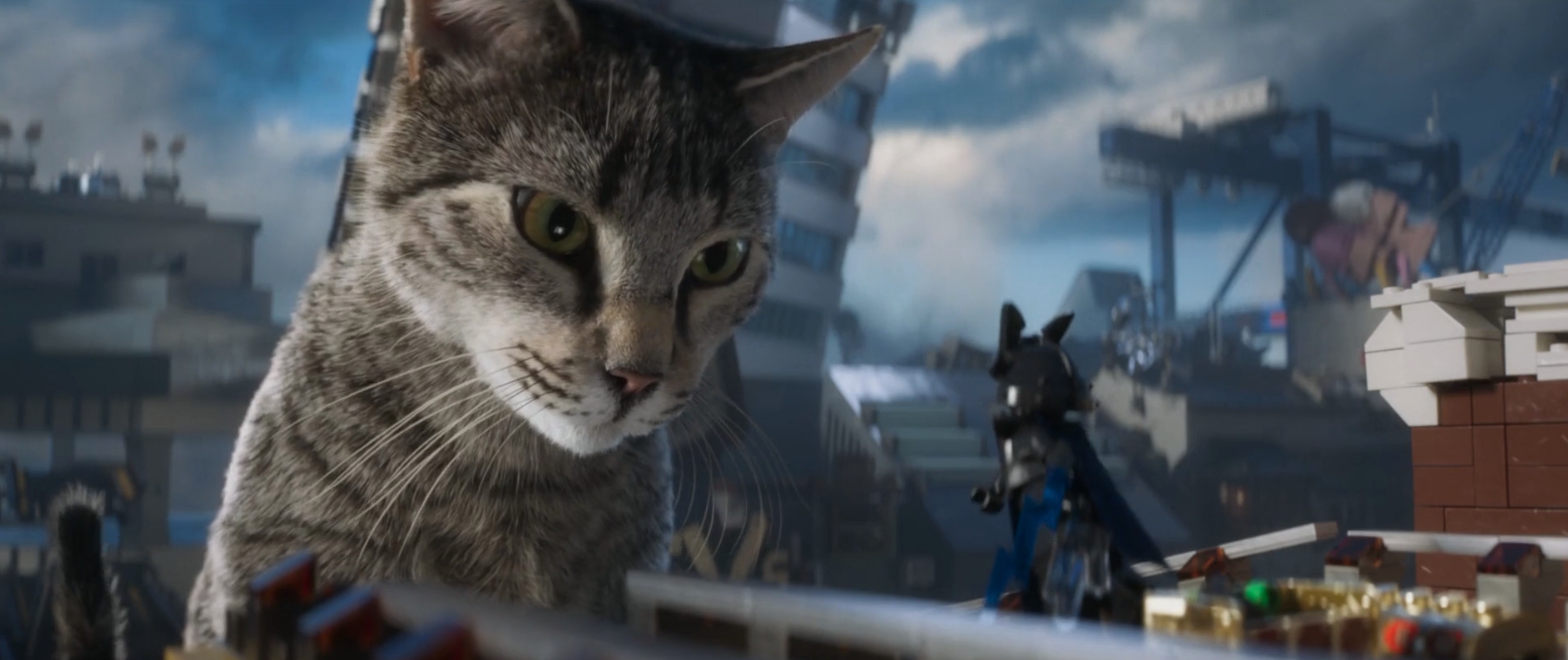 ………………………………………………….
I liked the role of the kitty, really well done. But despite a solid work from Jackie Chan, those live-action beginning and ending scenes did not do much for me. Meowthra was great, the Volcanic Lair was awesome and the film had a bunch of memorable set pieces. The action is really well executed too and surprisingly not at all overwhelming as I expected. Overall, the movie took me by surprise and it is actually one of the best animated films from this very weak year. It is weaker than 'The Lego Batman Movie' but certainly better than 'The Lego Movie'.
The Lego Ninjago Movie definitely lost its steam in the second half and the entire story is very familiar, but still well done with a lot of heart and strong characterization. I loved that the film did not have overwhelming action but it relied more on characters and certainly Lord Garmadon steals the show as he is so hilarious. The movie is funny, but also a lot of fun from start to finish leading to one of the year's most underappreciated films.
My Rating – 4