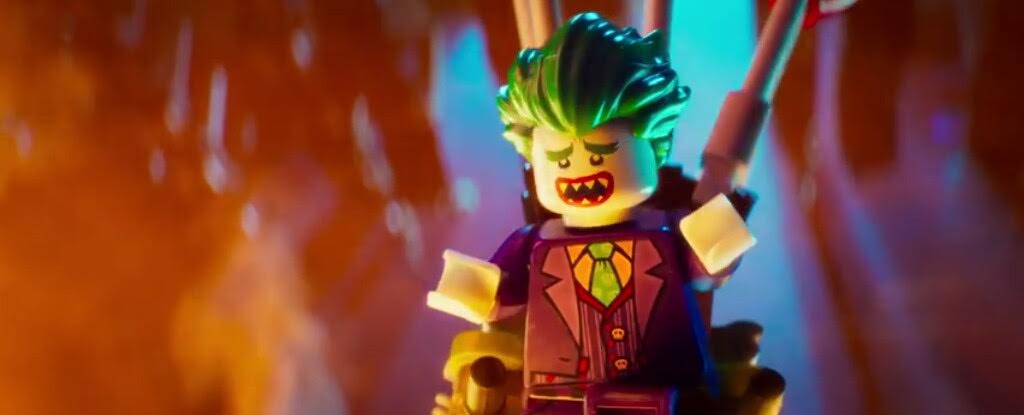 ……………………………………………………………………………..
The Lego Batman Movie Review
The Lego Batman Movie is a 2017 animated superhero comedy film directed by Chris McKay and starring Will Arnett and Michael Cera. It is a pretty good film.
……………………………………………………………………………..
"Black. All good movies start with a black screen"
……………………………………………………………………………..
……………………………………………………………………………..
I liked the plot here quite a bit. It was definitely typical and so obvious in a couple of its plot points, but the overall storyline is actually quite dramatic and more meaningful than I thought it would be. Along with less action and better humor, its big heart is the reason why it is ultimately better than 'The Lego Movie'.
As for the characters, most are really good, but some are lacking. Batman is absolutely fantastic and possibly one of the best interpretations of this character yet. He is a hero, but also arrogant and selfish. He has his problems, his past is explored and I loved his humor. He was the funniest and deepest character here and the heart and soul of the entire film.
……………………………………………………………………………..

……………………………………………………………………………..
Joker is phenomenal as well. I loved how he was funny and amusing here and what they did with their relationship was genius. They basically have a bromance here which was so great to witness, not only in terms of the humor, but also in terms of characterization as it fits these characters and explains a lot about them in a comedic manner.
Robin is funny, typical but funny at times. And I loved his relationship with Batman and how they eventually became father and son. Alfred was also excellent and his interactions with Batman were some of the best here. I loved how they made him a guardian and Bats was an angry child, so funny, yet again fitting and clever.
Barbara Gordon is okay and serves her purpose, but she was somewhat typical and I wasn't the biggest fan of her as she is ultimately too forgettable in comparison to the other major characters. Harley Quinn and most of the other villains were seriously underutilized and there lies the problem – the film is crowded with too many characters and cameos, but unfortunately most of them come and fly by quickly and just are not memorable enough.
……………………………………………………………………………..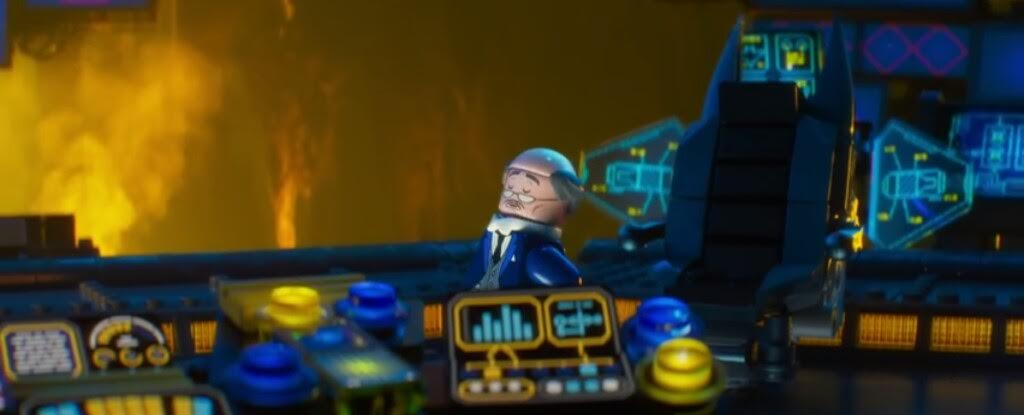 ……………………………………………………………………………..
What they did with non-superhero villains is a two-edged sword. Again they were underutilized as there were too many of them and they weren't as funny as they should have been. But I liked the overall idea behind it and that subplot was actually pretty intriguing and was very well incorporated into the overall story. Lord Voldemort and Sauron are the highlights there, both are frequently funny and the best used of these villains for sure.
The voice acting is phenomenal here. Rosario Dawson is forgettable as her character is and I wasn't the biggest fan of Zach Galifianakis' voice or performance here, but Michael Cera was suitably casted in this role and he did a really good job. Ralph Fiennes was also very good. But naturally the standout actor is Will Arnett. I just love his work here and he carried the entire movie on his shoulders. An excellent voice and an overall terrific comedic performance.
The Lego Batman Movie doesn't have the most memorable animation in it. Don't get me wrong, it is perfectly fine and respectable with the character designs again being terrific, but I wasn't blown away by it as a whole with not enough particularly memorable imagery or sequences.
……………………………………………………………………………..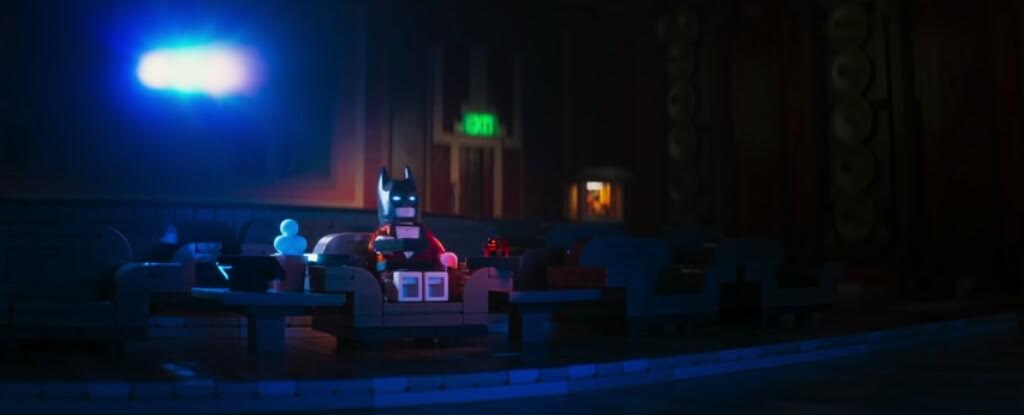 ……………………………………………………………………………..
Again the film has too much action, overwhelming at times. Its overall emotional arc is also typical and predictable, albeit very well done and with a lot of heart. As for its humor, I liked it quite a bit, but sometimes it was overly childish with typical jokes and slapstick oriented too much for the younger audience. The film overall should have been a bit more mature.
But the film did frequently make me laugh. The highlights were of course Batman, Joker and Robin. Everything surrounding Batman was great as he was hilarious with his larger than life, crazy personality. I loved his calmer moments, but his interactions with everyone were great. I loved the opening and closing credits, so humorous. His relationship with Joker also provided many chuckles and I liked the film's various superhero and movie references, some were overwhelming, but most were clever and memorable. The film isn't hilarious, but it is very funny at times and mostly satisfying in its humor.
……………………………………………………………………………..

……………………………………………………………………………..
The Lego Batman Movie features sometimes interesting soundtrack, but it was mostly too angry and loud in tone, albeit that was fitting for the protagonist. The film is mostly quite well paced and is well directed and well scripted with some solid dialogue and a great emotional investment to it. Overall, it thoroughly succeeds as a spin-off because they picked the best character from the original and let him have his own movie and the results are more than stellar.
The Lego Batman Movie again has overwhelming action at times, it is definitely crowded with too many characters and some plot points are typical and obvious, but this is mostly a very good, satisfying spin-off with excellent voice acting, very good humor with many very funny lines and a great use of its characters with Batman in particular being not only funny, but also surprisingly well developed. It is ultimately an improvement over its predecessor because it is funnier and it has a much bigger heart.
My Rating – 4
……………………………………………………………………………..