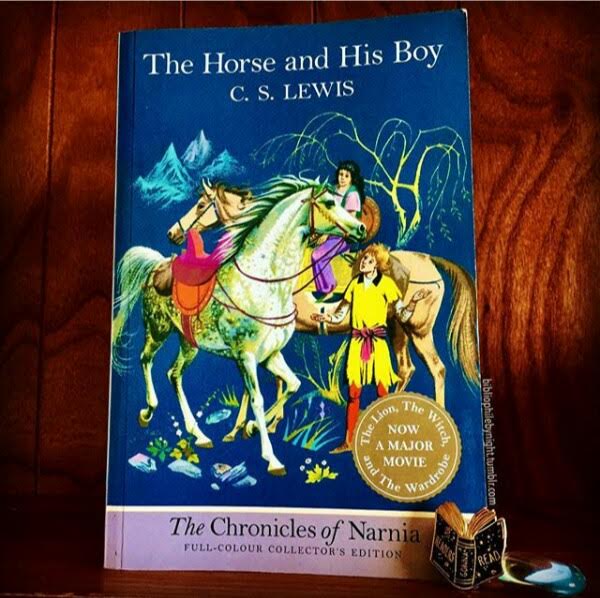 …………………………………………………………..
The Horse and His Boy Book Review
The Horse and His Boy is a 1954 fantasy book by C. S. Lewis which is the fifth published chapter in the Chronicles of Narnia series. It is a surprisingly great entry in the series.
…………………………………………………………..
"Child, I am telling you your story, not hers.
No one is told any story but their own."
…………………………………………………………..
…………………………………………………………..
Yes, I say it is surprising because this book in particular felt like it was set in the Middle Ages and I have never been a fan of that time period. But the story is so well crafted that I managed to enjoy it immensely after all and in fact I deem it to be one of the finest entries in the entire Narnia series.
It follows two children who along with their horses flee from Calormen to Narnia, but end up in Archenland where battle ensued. It is the only book in the franchise to entirely be set in Narnia and its neighboring countries which I naturally loved. It is one of the most politically oriented of all the Lewis' stories here as it explores the politics and relations between the neighboring countries and we get to see the different rulers while also getting a glimpse at the Pevensie kings and queens. It was a great choice to feature them only in minor, supporting roles.
The only part of the book I didn't like is of course the action. The war was very typical and the narrative here was to me very odd. By having the entire action being told from a far observer was problematic to me and not at all interesting. I also thought that it sometimes was too politically oriented.
Those are the only flaws I've had with this story. I guess that it is racially insensitive as well, but to me that criticism stems from people nowadays being ridiculously sensitive and in a very false manner even. Yes, it is obvious that people from Calormen are Middle Eastern, but to me it wasn't all that racist and you have to read it in context as it was written all the way back in 1954.
…………………………………………………………..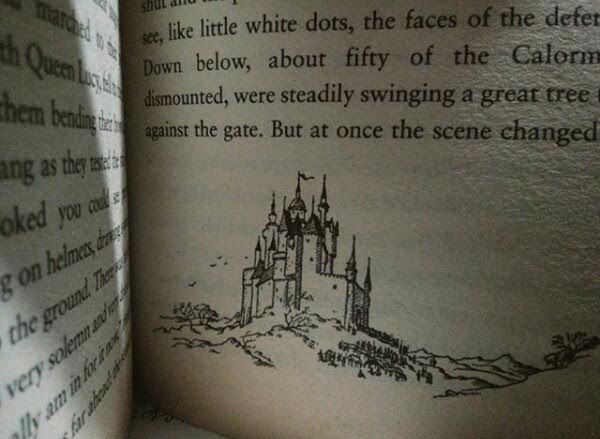 …………………………………………………………..
But let's talk about the positives, of which there are many. Once again we get an awesome beginning and ending. The book opens in such a riveting manner that it instantly hooked me in. But it also ended amazingly well with a satisfying conclusion to all of the characters' storylines. Another highlight for me was the obvious darkness of this material. Not only the atmosphere, but the entire quest was tremendously difficult, perilous and sometimes evidently life threatening and torturous. That was a bold new approach for the series and it paid off with sometimes very dramatic scenes with high stakes. Some chapters are more interesting than the others, but most are excellent and it is one of the most thoroughly compelling and polished entries with a terrific structure and pacing.
The Horse and His Boy features excellent characters with genuinely strong character development. Once again after 'The Silver Chair' we get a truly great female character as finally Lewis set out to include strong and even tough females. But I also liked that it has those typically girly women as well as that makes it very representative.
I am of course talking about Lasaraleen and Aravis. Those two were great together as they perfectly contrasted with each other. The former is a typical female ruler of the time and a good comic relief and Aravis is a genuinely respectable, but still likable female character whom I really liked.
…………………………………………………………..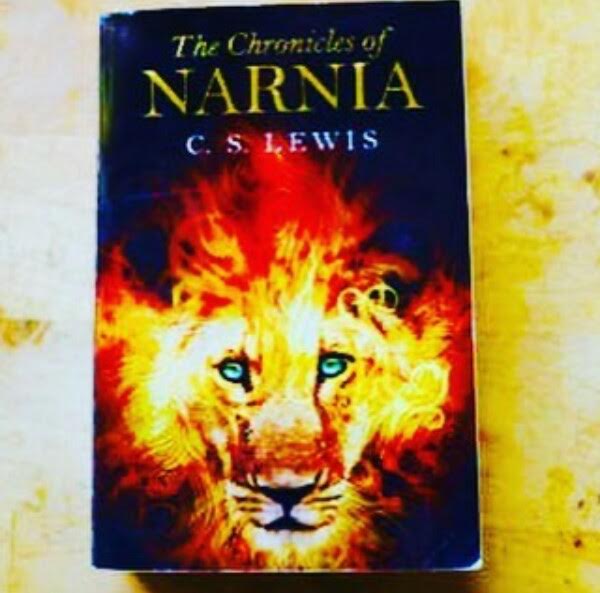 …………………………………………………………..
But Shasta (or Cor eventually) is such a good protagonist as he is not only typically good-natured, but also sometimes whiny and pessimistic which makes him ground to earth. His story is so well told and very powerful. I really liked the horses Bree and Hwin as they were such great companions to these two, but something still felt missing there which is I guess the lack of a really grand, proper ending when the two are concerned.
The Pevensies are well put to use and of course Rabadash gets a really great story with such a funny, yet appropriate conclusion. Aslan himself is as great as always and I really liked that he guided Shasta to the destination. The revelation that he was leading him all along and that all those lions were in fact him was easy to predict, but I really didn't know that the cat at the graveyard was him and that was unexpected. But that entire subplot felt majestic in its mysterious and once again highly religious tone.
The Horse and His Boy is one of the better written novels in The Chronicles of Narnia series and Lewis really was great here. Both the dialogue and the descriptions were top-notch, albeit the lack of more memorable imagery and sometimes big emotion was troublesome. It succeeds as a Narnia story that is more dramatic and adventurous than fantastical and that was a solid and interesting change in pace and even though it isn't perfect, it is more than satisfying and actually surprised me how well crafted it is.
The Horse and His Boy features some highly likable and memorable characters, a really interesting and so well told story and a dark and sometimes even mysterious tone to it leading to one of the best and most well crafted entries in the series.
My Rating – 4.6
…………………………………………………………..