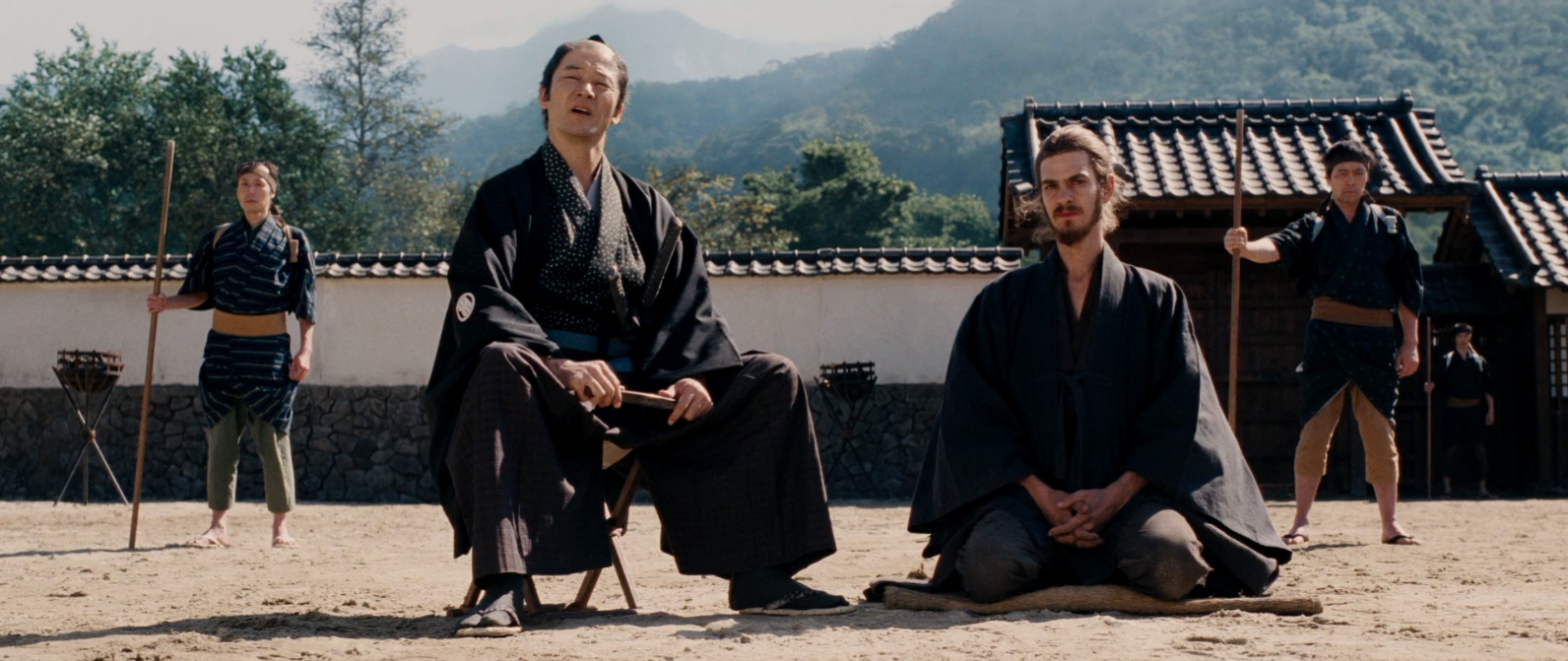 …………………………………………………..
Silence Movie Review
Silence is a 2016 historical drama film directed by Martin Scorsese and starring Andrew Garfield, Adam Driver and Liam Neeson. It is such a good, truly sophisticated film.
…………………………………………………..
"I pray but I am lost?
Am I just praying to silence?"
…………………………………………………..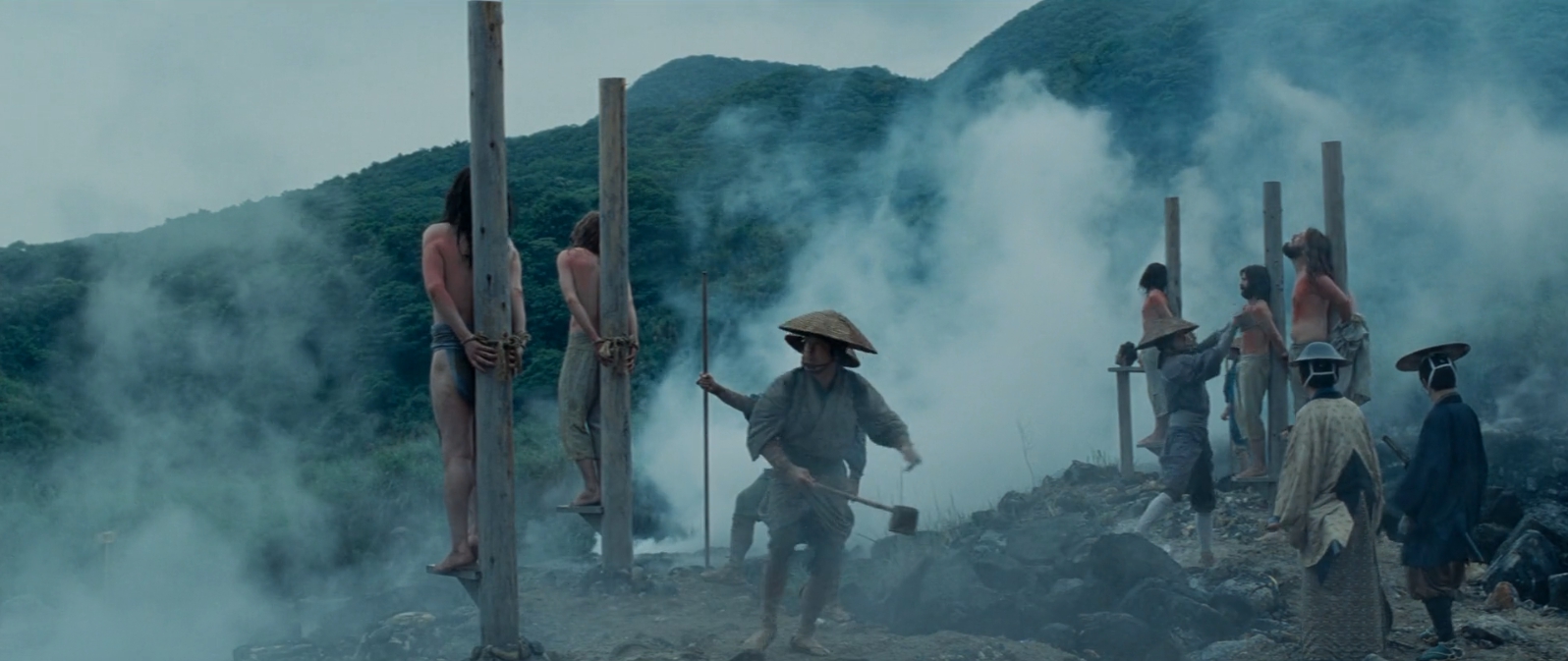 It is set in 17th century and follows two Jesuit priests who travel from Portugal to Japan to locate their missing mentor and spread Catholic Christianity. The story did sound intriguing to me and the film ended up being a fascinating experience. I loved its historical authenticity and especially that it tells a little known story and it acquaints you with it wonderfully leading to such a great historical piece and a superb history lesson.
The highlight of the film is its dialogue which is so strong, clever and sophisticated. The entire second half and especially the third act were just riveting to watch with those endless discussions about religion, morality and God. To me the movie is so great mostly because of Martin Scorsese as his direction is very good and he is the man most responsible for this whole story and its unbiased portrayal.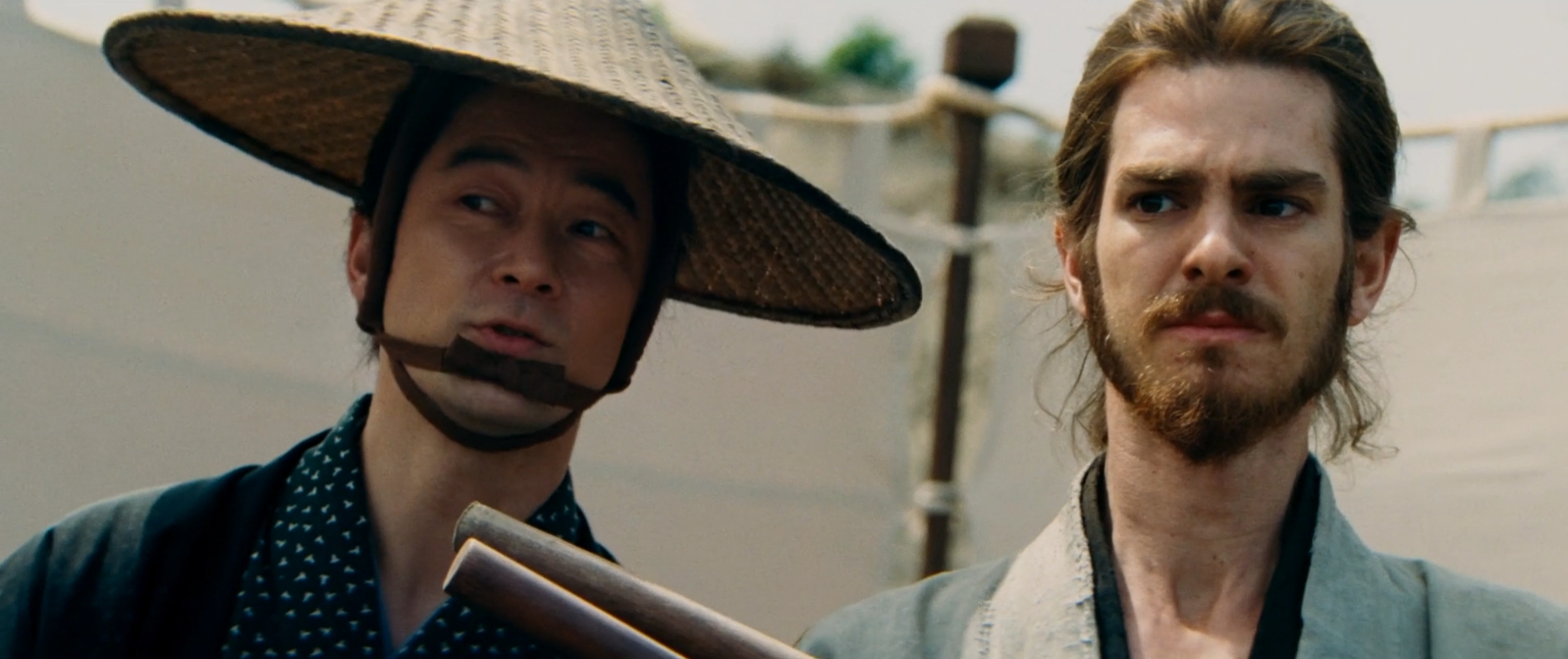 I am talking about the film's realistic and down to earth portrayal of both Christianity and the Japanese. It showcases how the Japanese are horrible for the torture and murders they inflicted to the Portuguese and their own converted Christians, but it also shows us how they respect their religion and their culture. It is a very difficult situation and you lose something whatever you choose. The same goes for the Christians. The fathers' faith was admirable here, but their quest was overly problematic morally speaking and a bit too aggressive. But how they portrayed martyrdom in a non-romanticized manner is what made the movie feel different and much more honest and real than any other religious offerings. It truly is a clever and mature religious film that provokes thought-provoking conversations with its unbiased and honest look at both sides.
I liked the characters and the performances are excellent across the board. But Andrew Garfield is the true standout here. He gave such a strong, emotional and admirable performance and it is just unbelievable what a strong year he had in 2016 as both Silence and 'Hacksaw Ridge' proved to be two of his best roles.
Silence has one big problem that in my opinion prevents it from becoming a true future classic. That is of course its running time. Clocking in at more than two and a half hours, the movie definitely felt overlong and it did not need this huge length to tell this story and that results in pretty bad, sluggish pacing at times with the second act in particular being frequently boring and uneventful.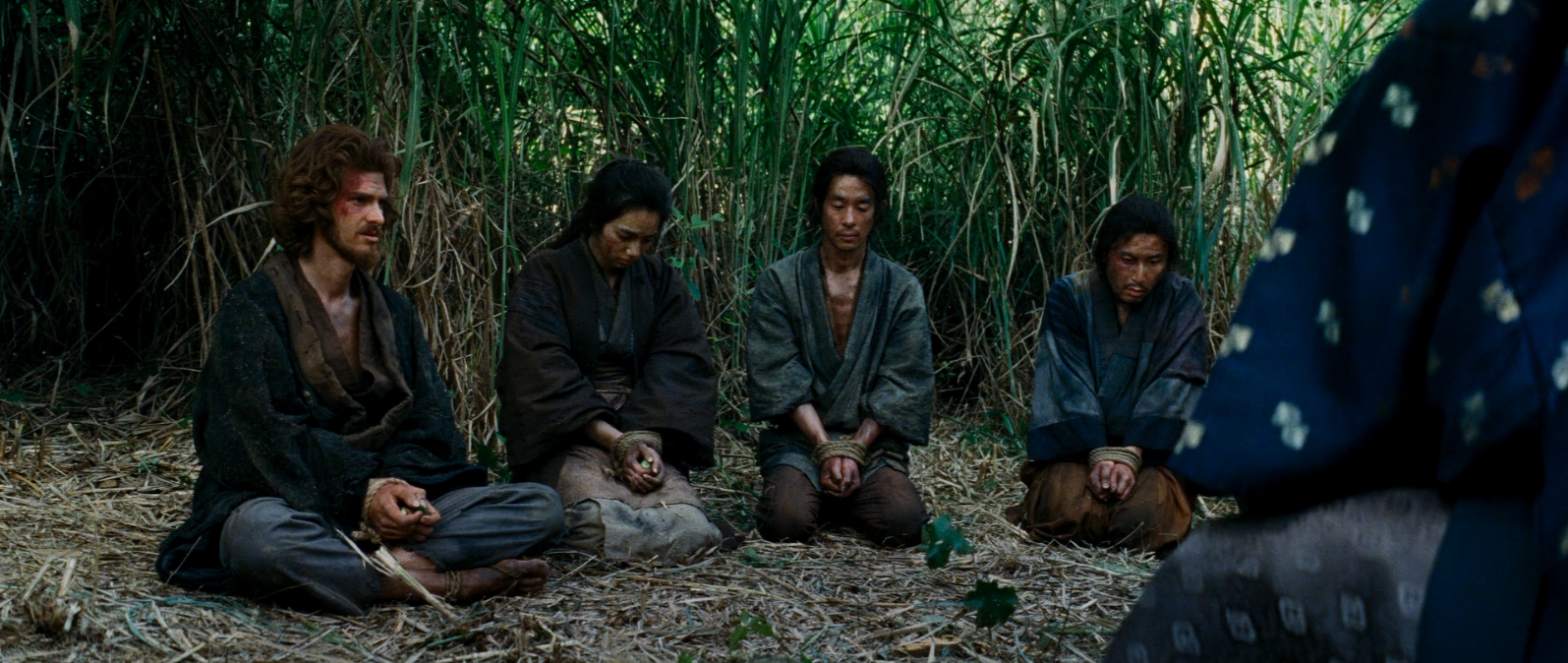 But it is a technically polished film. It is both superbly directed and acted, but also beautifully shot with some awesome scenery at display here. It utilizes on its religious imagery really well with some memorable shots, but it also features unforgettable natural scenery and the Japanese setting is very well portrayed and strong in detail. The score is forgettable, but both its script and dialogue are top-notch. In the end, Silence truly fascinated me and made me ask questions and I liked that it didn't give any answers and just provoked questions as you can't really answer the problems and morality of this situation in any meaningful manner. All you can do is portray it honestly which is exactly what the director did here.
Silence is a fascinating film that provoked some big questions out of me in the best way possible. Its sluggish pacing at times and overlong running time prevented it from reaching even higher heights, but the acting is strong across the board, the cinematography is superb and the film's script and especially dialogue are phenomenal. Scorsese portrayed this difficult situation in the best, most honest and unbiased way possible with thought-provoking conversations and such a rarely sophisticated, complex take on religion.
My Rating – 4.5