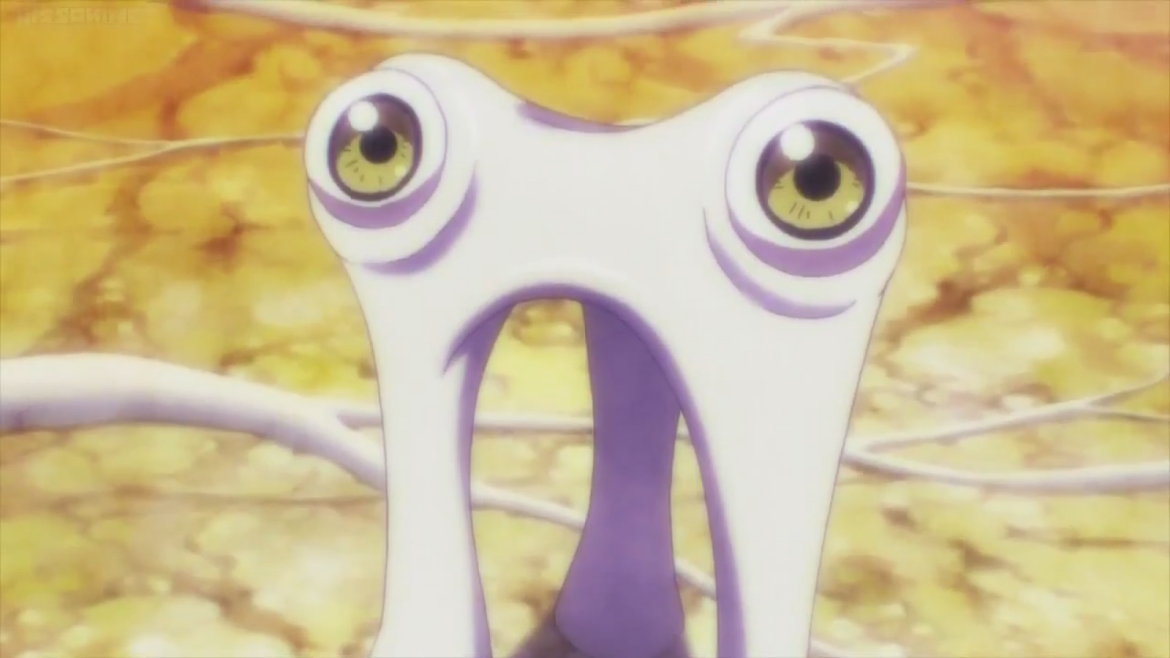 …………………………………………………………..
Parasyte Movie Review
Parasyte is a 2014 science fiction horror anime series directed by Kenichi Shimuzu. It is one of the best anime shows I've seen recently.
…………………………………………………………..
"Actually, you shouldn't even think that you've figured
out another species based on your standards.
I think it's human arrogance to think we understand how other life forms feel"
…………………………………………………………..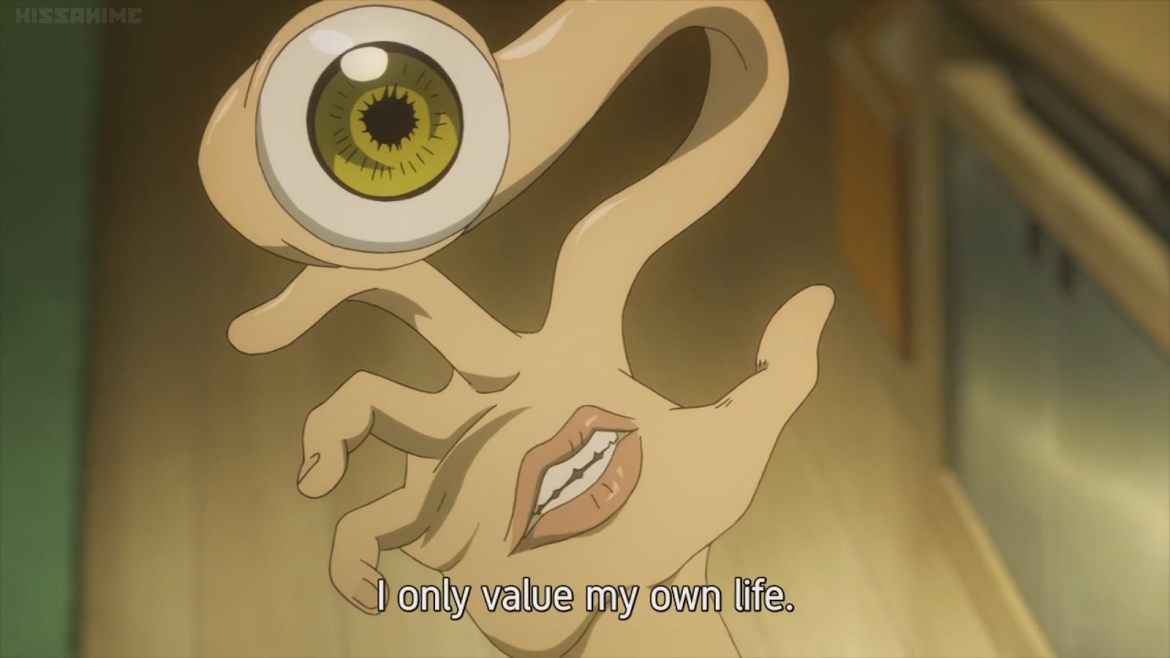 …………………………………………………………..
It follows Shinichi Izumi who one day gets a parasitic creature inside his right hand. But because it didn't reach the brain, both are alive and start a symbiotic relationship along with fighting other parasites in the city. Now, the show is both derivative and original at the same time. It is familiar as we've seen sci-fi horror movies like this where the creature looks like a human and is parasitic and actually disgusting etc. 'The Thing' is basically all of that.
However, the anime is authentic for going much further than most movies of this type as it introduces a conflict between the two species as well as some very intriguing action. What I loved about its story is not only the huge entertainment factor to it, but also its brain. It is a very smart and sometimes even thought-provoking series as it explores humanity or "humanity" and how humans are actually pretty selfish and only look for themselves and are putting every other Earth's species on risk.
…………………………………………………………..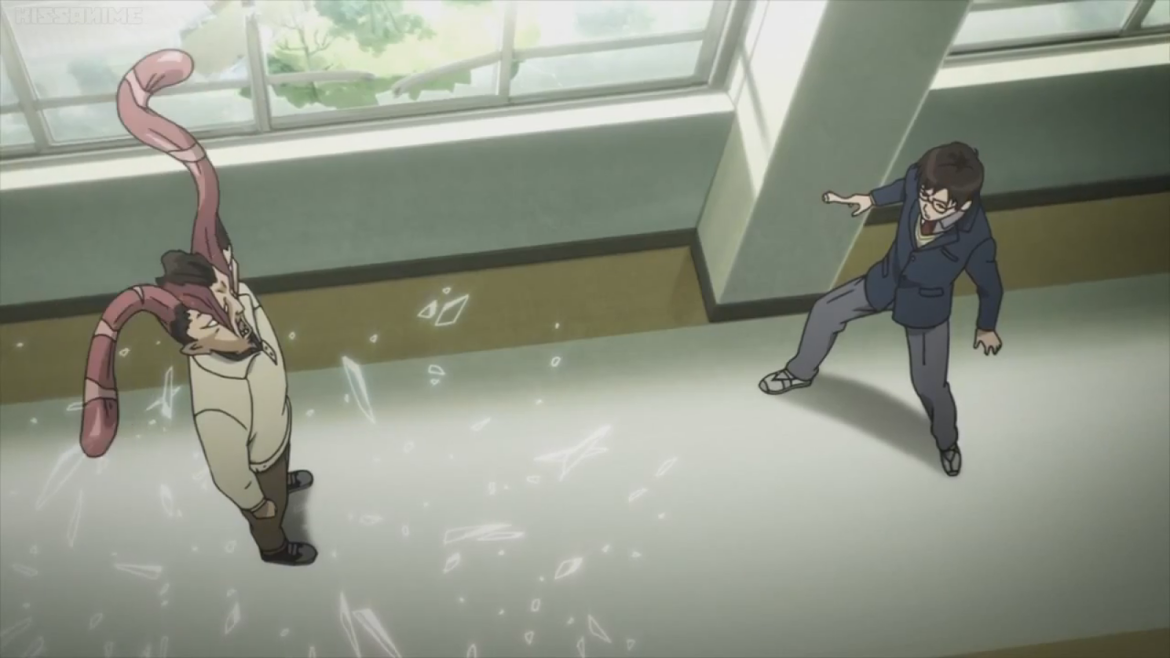 …………………………………………………………..
That is something that I adored about it. It at first showed parasites as these cold-blooded murders and humans as being great, but eventually started taking a more gray approach to both species and the relationship between them. How it ended was amazing and particularly its last couple of episodes were incredibly clever. Some of the middle parts were lacking and the big problem here is the pacing. Those parts were slower and not much happened in them. But the fist third is so riveting to watch and so exciting and entertaining that it puts many other anime to shame. And, as I said, it ended remarkably well.
Shinichi Izumi has some character choices and developments that are typical for this medium, but is mostly a very good, pretty realistic hero. Migi is fantastic and I just loved the relationship between the two. Who would have thought that you would care so much about a friendly relationship between a human and his parasite? That whole premise sounds so silly, but the execution is so good that it surprisingly worked. And their farewell sequence was pretty sad to be perfectly honest.
…………………………………………………………..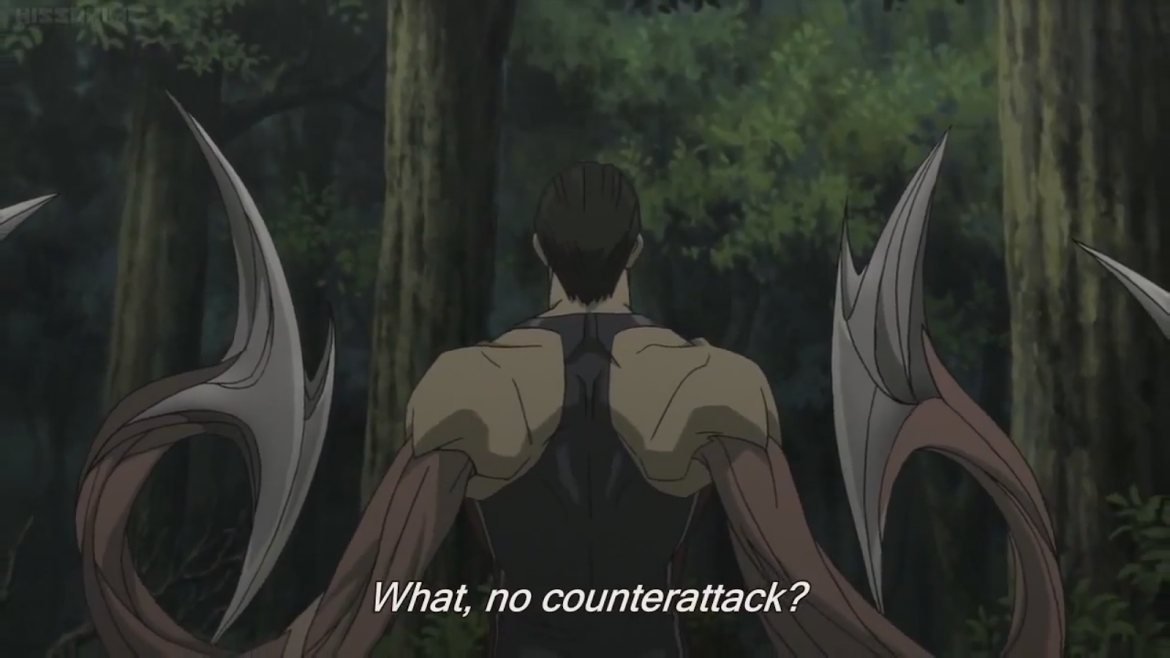 …………………………………………………………..
Satomi Murano is a solid love interest and how they finished their arc I found fantastic. Kana is also pretty good and such a tragic character. Uragami is very memorable as a dangerous serial killer, Mamoru Uda is very realistic and likable as Shinichi's companion with the same problem, Reiko Tamura is so fantastic and how they concluded her story was incredibly emotional and powerful and Gotou is of course pretty terrific as the show's biggest baddie.
I loved Parasyte on technical grounds too. Its pacing is problematic, but the voice acting is great, the character development is terrific, the emotional investment is pretty strong and the anime has a very serious, dark tone which I loved. It has excellent world building and terrific attention to detail. It explains us everything we need to know about these creatures, but smartly leaving out some details for us to think about on our own.
…………………………………………………………..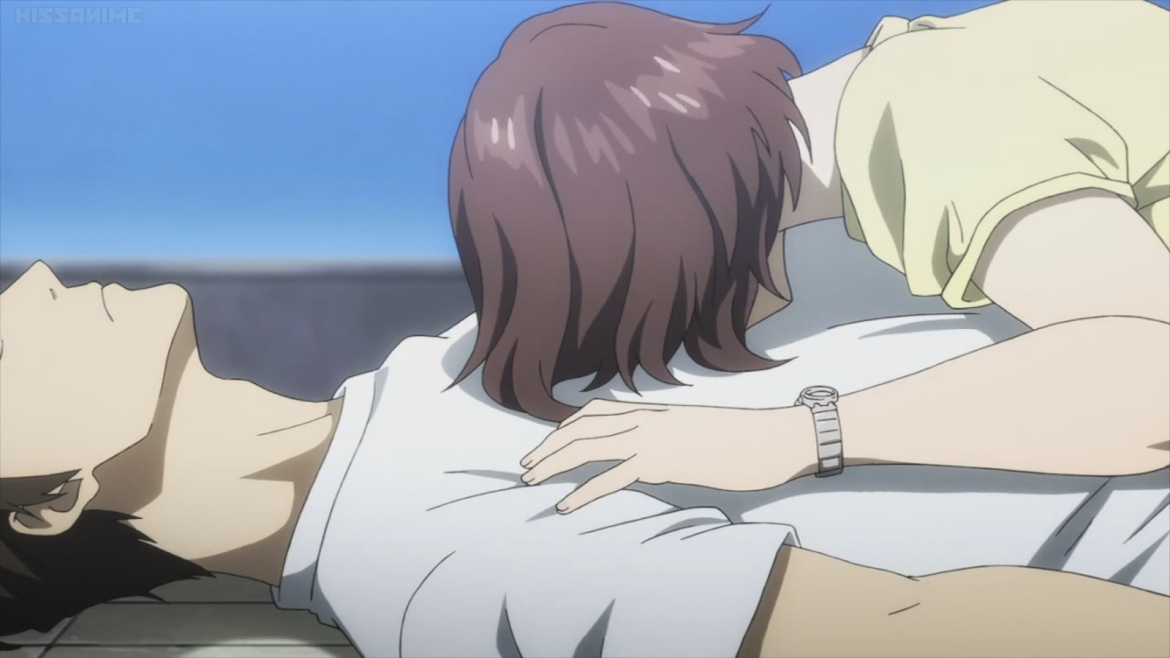 …………………………………………………………..
It totally succeeds as a horror series. It isn't as scary or as gross in its later episodes, but in its beginning, it was surprisingly intense, dark, creepy and sometimes delightfully disgusting without going too far. But it succeeds as a science fiction tale even more so than a horror one again owing to that thematically rich storyline. The action is also exceptionally well choreographed and executed and always being exciting and very fun to watch with particularly high stakes. I've always felt danger which was necessary for it to work. The dialogue is sometimes too on-the-nose, but is mostly satisfying and sometimes pretty clever. And I liked its realism a lot as it was for the most part grounded in reality.
In the end, even though its middle parts weren't that great and the pacing is off, Parasyte is one of my favorite anime series so far as it is such a terrific sci-fi horror tale that is thematically rich and even emotional. It has a lot to say about the human race, but without sacrificing its action which is always exciting and its characters which are incredibly well realized.  Such a great anime.
 …………………………………………………………..
Worst Episodes: The Blue Bird, Hello Sadness and Something Wicked This Way Comes.
Best Episodes:  Metamorphosis, Devil in the Flesh, Feast, Quiscence and Awakening and Parasyte.
My Rating – 4.4
…………………………………………………………..