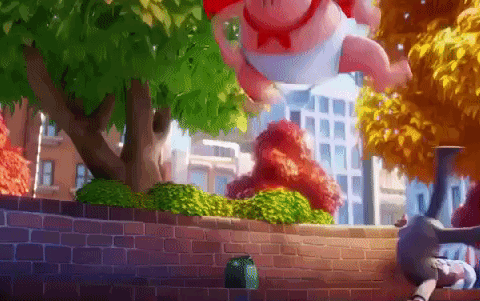 …………………………………………………
Captain Underpants: The First Epic Movie Movie Review
Captain Underpants: The First Epic Movie is a 2017 animated superhero comedy film from DreamWorks Animation. It is a solid, but still inherently flawed movie.
………………………………………………….
"Wow! That is an expensive door.
I had to cancel the arts and music program.
I think I made the right choice"
………………………………………………….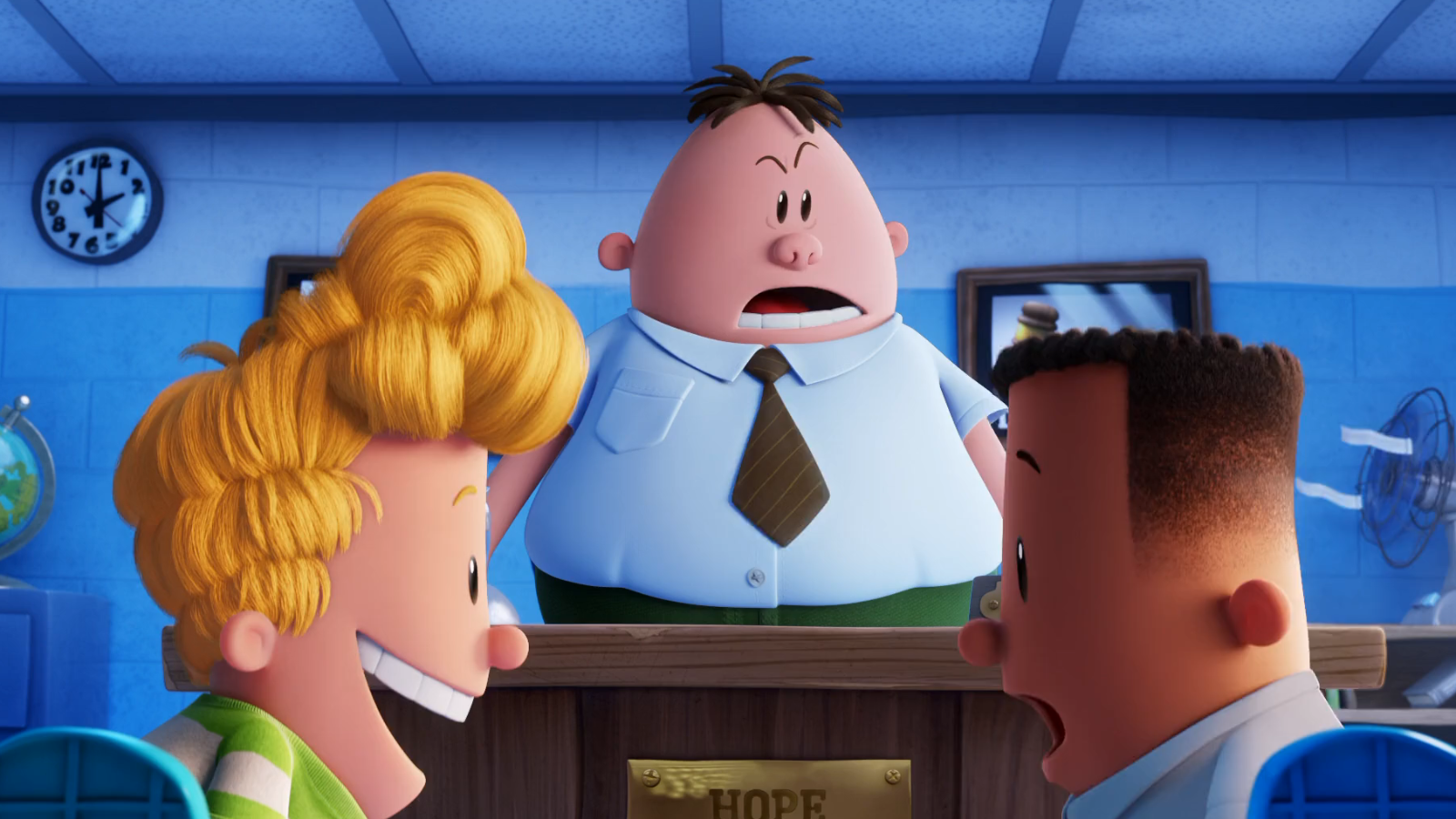 ………………………………………………….
The plot follows two imaginary friends who are pranksters in school and they hypnotize their mean principal into thinking he is their imaginary superhero and of course mayhem and hilarity ensues. This plot obviously caters to a younger audience and although not many adults can really enjoy this movie, I enjoyed it to a degree and I think it surely must be great for children and especially young boys. It is interesting that both DreamWorks releases of 2017 – Captain Underpants and 'The Boss Baby' cater to young boys. I find that interesting and a positive development as we haven't really had animated films just for boys in a while now.
The problem in this film is sorely its second act which is so troublesome that it hurt the movie tremendously. Suddenly the movie ventured into full superhero action mode with extensive action after action and that honestly bored me a lot. It was overly frenetic and just dull and too bombastic.
But the ending is quite sweet and the first act is easily the standout one as it has a lot of the comedy and not too much action plus the characters are at their best there and the pacing is slower and the movie is much more enjoyable to watch and even a lot of fun.
………………………………………………….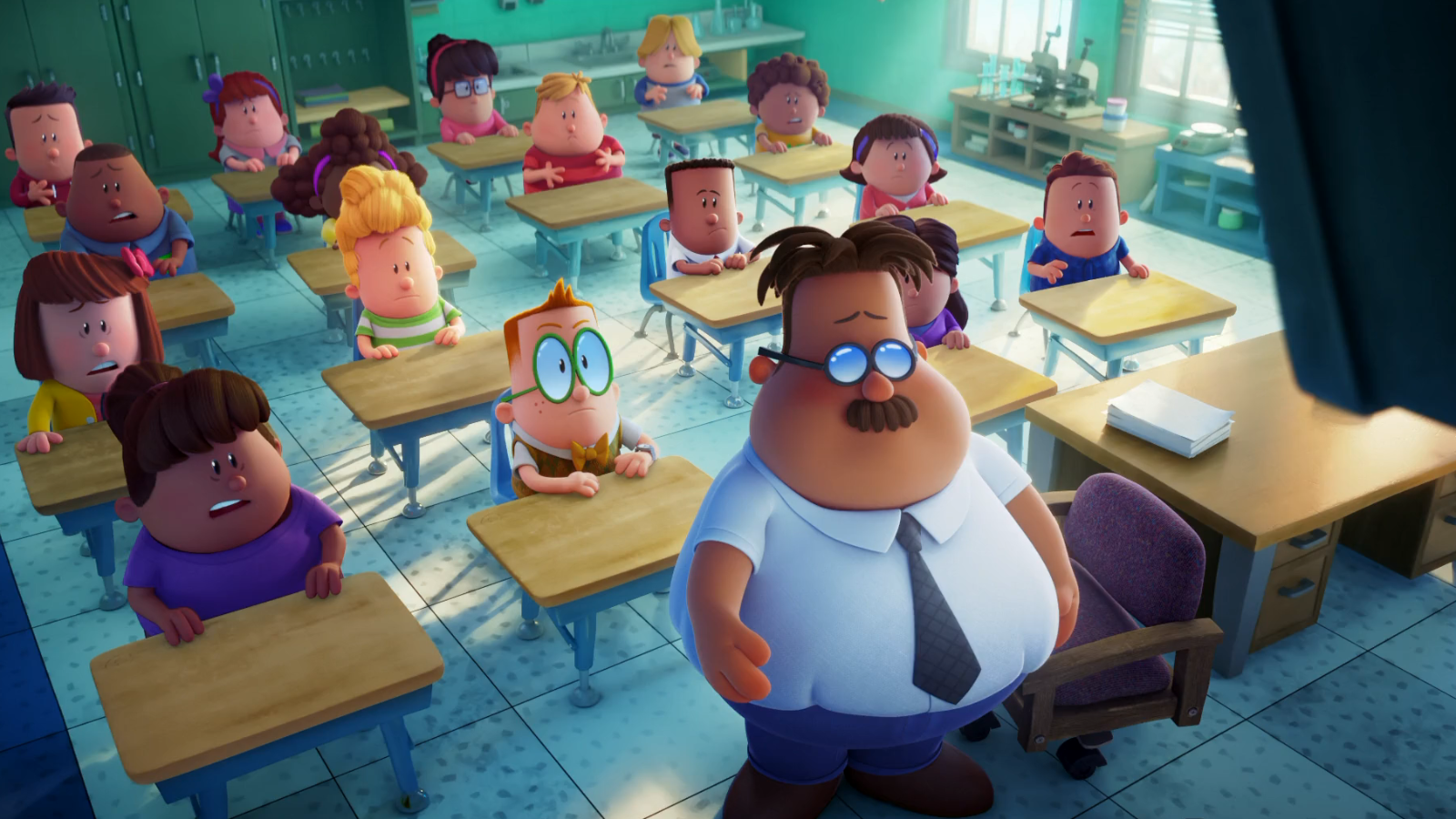 ………………………………………………….
So Captain Underpants has in my opinion pretty solid characters. Their development is not the greatest, but they are fun and likable. So George and Harold truly share a wonderful friendship. This is where that catering to young boys kicks into full gear – they are real boys, pranksters, always looking to have fun and to laugh and that was very realistic to witness. Sure, I would have loved to have seen some distinction between the two, but as a couple, they are superb and the highlight of this movie. Even their more cheesy moments are not pathetic as they are presented in a comedic manner.
They are so well done that unfortunately others could not compete. I surely really liked Principal Krupp and he was a wonderful cartoon villain for these two, but I honestly found Captain Underpants himself very annoying and overly childish to the point that I as an adult could not find him amusing. Melvin is typical and Professor Poopypants is a ridiculous villain, but he works in the context of this movie.
………………………………………………….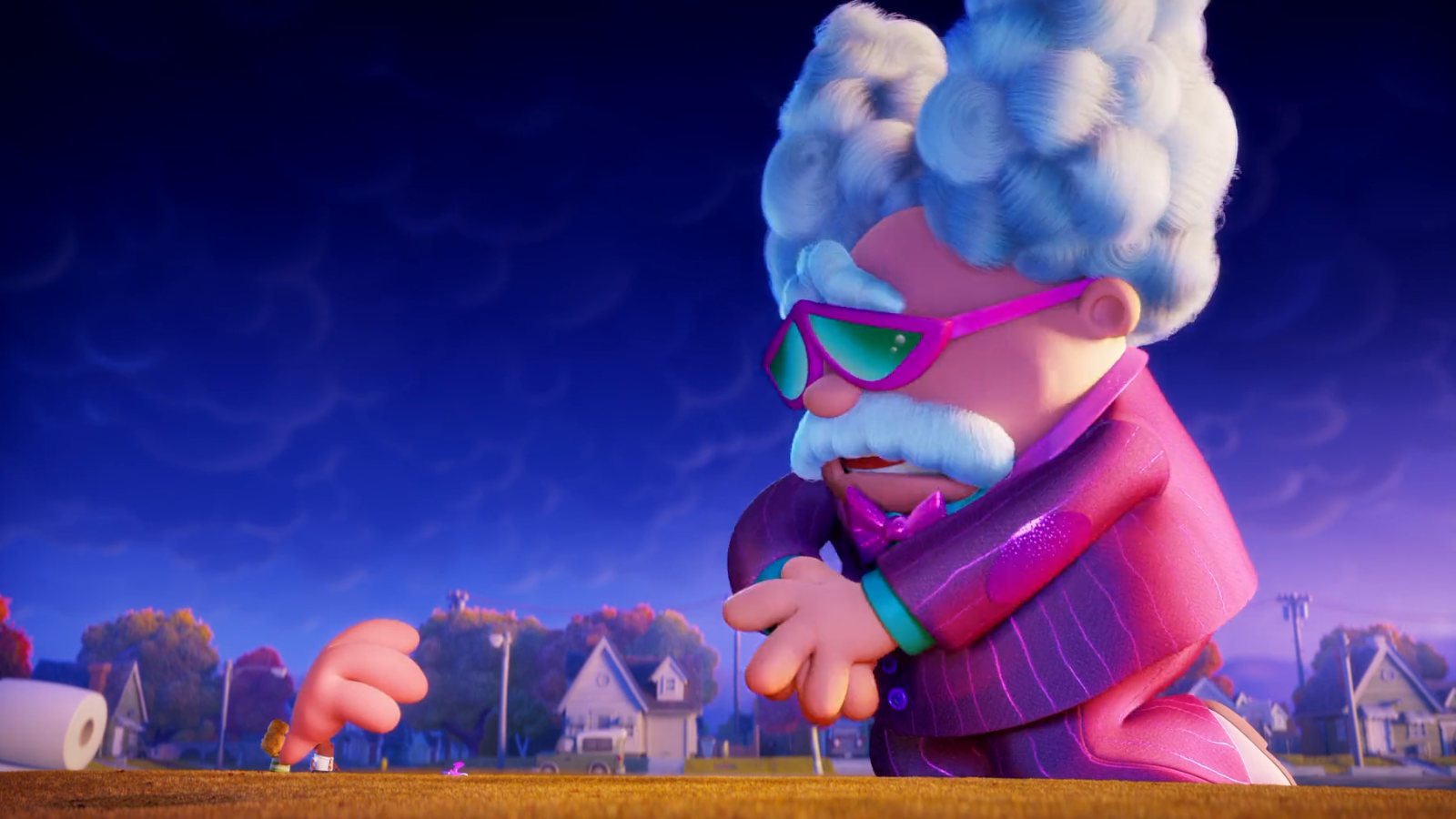 ………………………………………………….
However, all of these characters are ruined by their voice actors. Along with the second act, the voice acting just ruined this movie for me. The casting in particular. The adults are fine, but the kids are voiced by Kevin Hart and Thomas Middleditch and they are just not a good fit for these two boys at all. They are grown men in their late thirties and why do they continue to cast older men in children's roles in animation I do not understand. It would have been fine if they knew how to improvise a kids' voice, but these two are so bad at that.
What Captain Underpants: The First Epic Movie nails entirely right has to be its animation. This is such a wonderful example that I hoped others in the animation industry will follow. Its budget was just 38 million and still it looks splendid, especially awesome given that small budget so you see that enormous budgets are not really necessary all the time.
The film has such a wonderful style to it that I really loved watching every second of it. It is based on a children's novel series and the animation is fittingly very much like a book and a comic strip with very interesting, old-fashioned and unique for CGI character designs and excellent backgrounds and a great use of color. Some scenes even employed a very interesting book style and a great narration choice. Polished and simplistic, it felt like a pleasant, old-fashioned cartoon for kids which is exactly what it is. A great choice.
………………………………………………….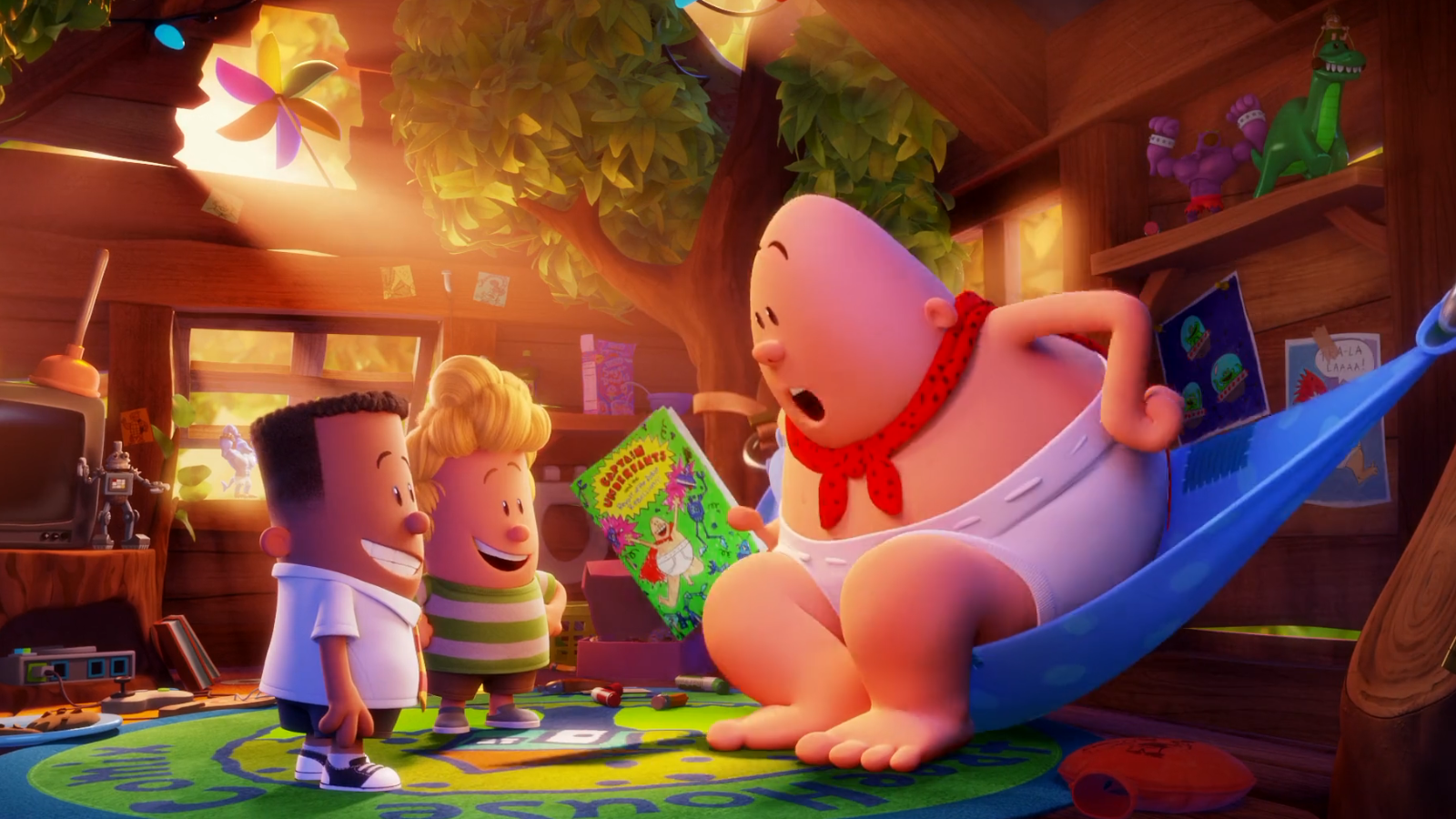 ………………………………………………….
It is badly paced as I said above, but David Soren actually directed the movie quite well, certainly better than what he did with 'Madagascar' or 'Turbo'. The movie has an immature toilet humor, but it actually works well for this type of film that is catered for a very young audience. It is a cartoon in every sense of that word and sometimes having a cartoon movie is just what you need.
Tremendously hurt by its overly bombastic and frenetic second act and terrible voice casting as the kids are voiced by older men and they sound like adults, Captain Underpants is still a pretty solid film which caters to young boys and should prove amazing for them as the central duo is excellent, the film is mostly a lot of fun and its animation is so good, particularly strong for its very small budget, with a wonderfully simplistic and unique style to it.
My Rating – 3.5