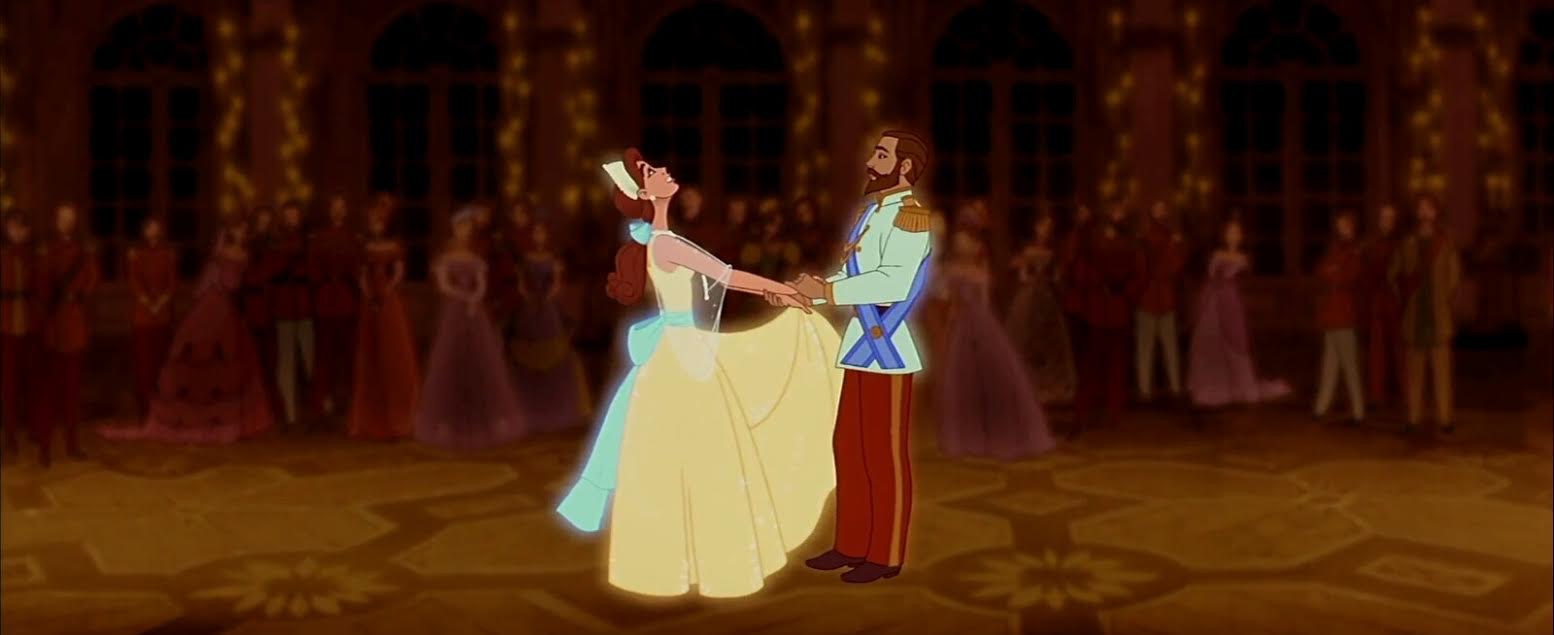 ………………………………………………………………………….
Anastasia Movie Review
Anastasia is a 1997 animated epic musical film directed by Don Bluth and starring Meg Ryan, John Cusack and Angela Lansbury. It is easily the director's finest work.
………………………………………………………………………….
"There was a time, not very long ago,
where we lived in an enchanted world of elegant palaces and grand parties.
The year was 1916, and my son, Nicholas,
was the czar of Imperial Russia"
………………………………………………………………………….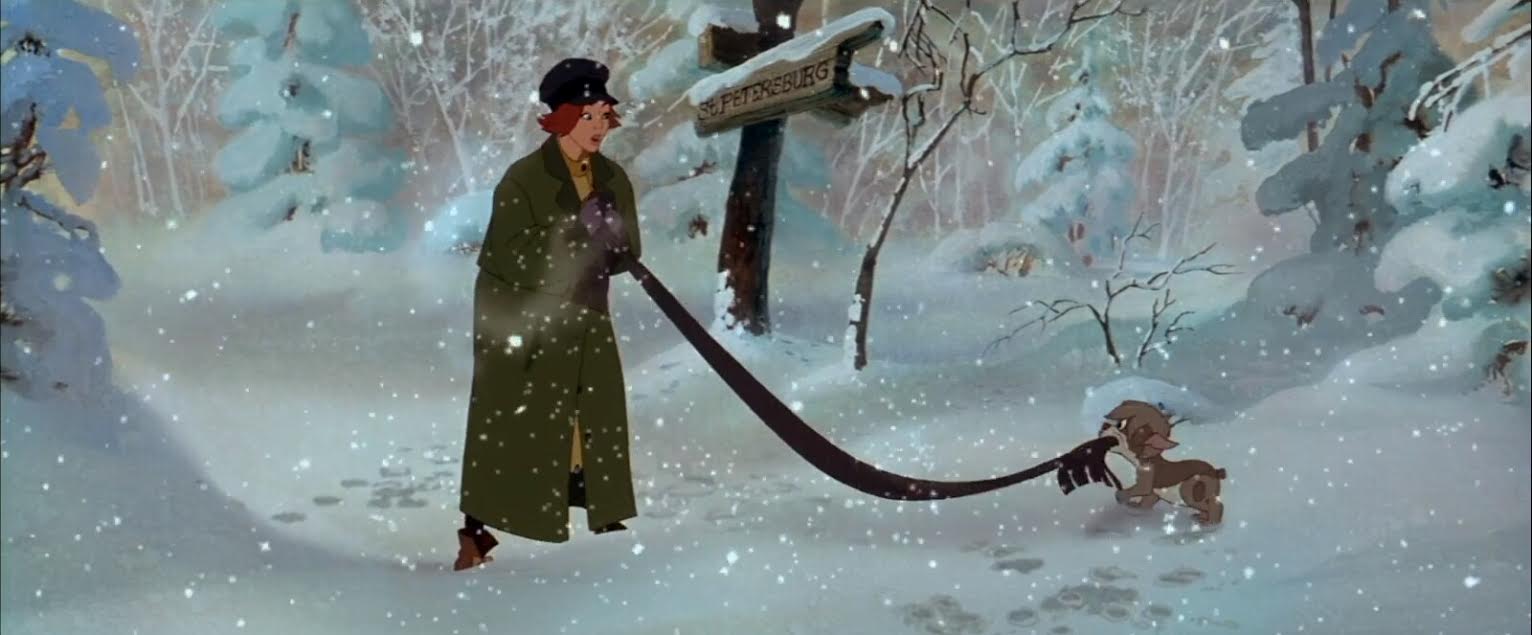 ………………………………………………………………………….
It follows an amnesiac orphan who searches for the traces of her family, eventually realizing that she is the long lost princess. The film is based upon the legend of the princess who actually escaped which is why I am not angry at all at its historical inaccuracy like some people are because it never really wants to be accurate. It wants to tell a well crafted, entertaining and emotional story and it succeeds in that in spades.
The character development is very good with each and every character not only being well defined, but also memorable. Anastasia herself is a very interesting princess as she is much more spunky and cocky than the usual Disney princess. Her personality is best indicative of the presence of Don Bluth. I liked her quite a bit, even though she was too cocky at times. Dimitri is typical and has a typical change of heart, but he works as he is really well developed and the relationship between the two is absolutely fantastic. Their chemistry is evident and their growing relationship got just the right amount of running time to be believable and realistic.
………………………………………………………………………….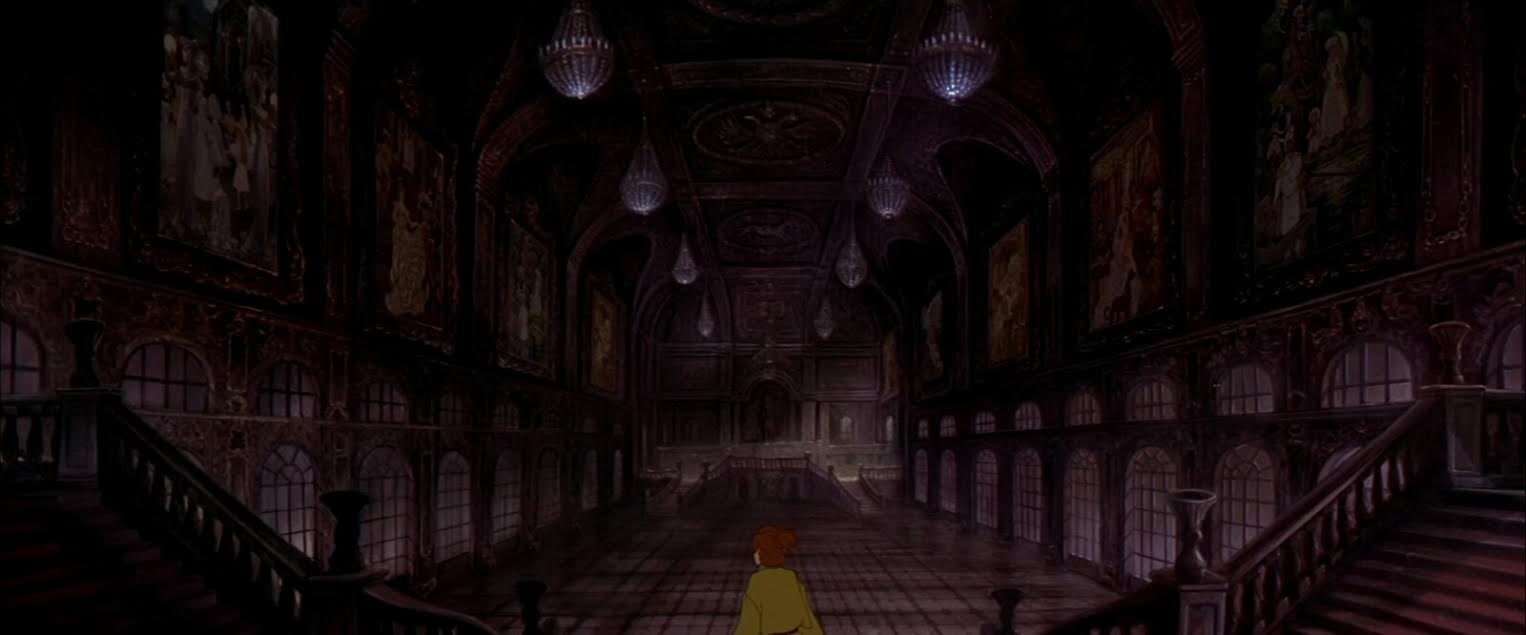 ………………………………………………………………………….
The grandmother is such an endearing and tragic character and you can't help but feel sorry for her. The reunion between the two women felt spectacular and so emotional. Vlad is sort of a sidekick here and I really loved him as he is such a gentle old soul and an endearing companion to the two protagonists. Sophie is funny and those two are a fun pairing. Rasputin is far from a great villain and I've had some serious problems with him. One is that the eventual fight at the end was weak and he posed mild threat. He was much better before with his mind game. And I also found it problematic that Anastasia only met him once in the third act and it would have been much better had she met him at least once before as their meeting was too late and too rushed. But he is solid and memorable overall and I liked his personality quite a bit. Bartok is okay as his companion and the two are fun together, but he is ultimately a weaker henchman.
………………………………………………………………………….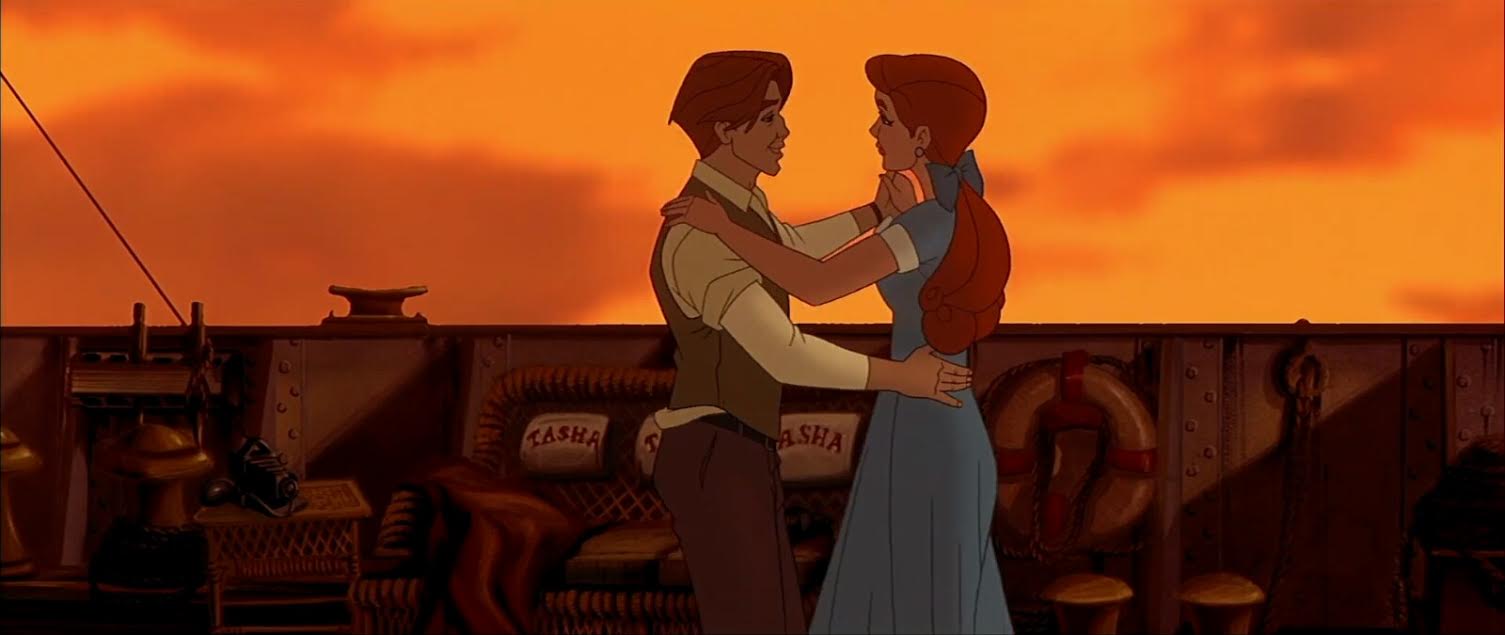 ………………………………………………………………………….
Anastasia's voice cast is just fantastic! Meg Ryan is phenomenal in the title role, so good. John Cusack is also very good  as is Hank Azaria and Christopher Lloyd who are very memorable as Bartok and Rasputin. But the highlight has to be Angela Lansbury. Why the filmmakers of animated films didn't use her often I don't know as she is perfect for this type of role, evident in her role in 'Beauty and the Beast'. Here she is so fantastic as the grandmother and she is the reason why that character ended up being excellent. Her performance is top-notch and her emotional delivery is perfect as you can just feel the pain in her voice. So remarkable.
The animation is terrific as well. The character designs aren't the most original, but the characters still look very good. The backgrounds are awesome and the animation is so polished with a lot of style and detail. The interiors are the highlights as they were meticulously crafted and beautiful to watch. But the outdoor scenery is also great and sometimes the animation here reached enormous, even artistic heights.
………………………………………………………………………….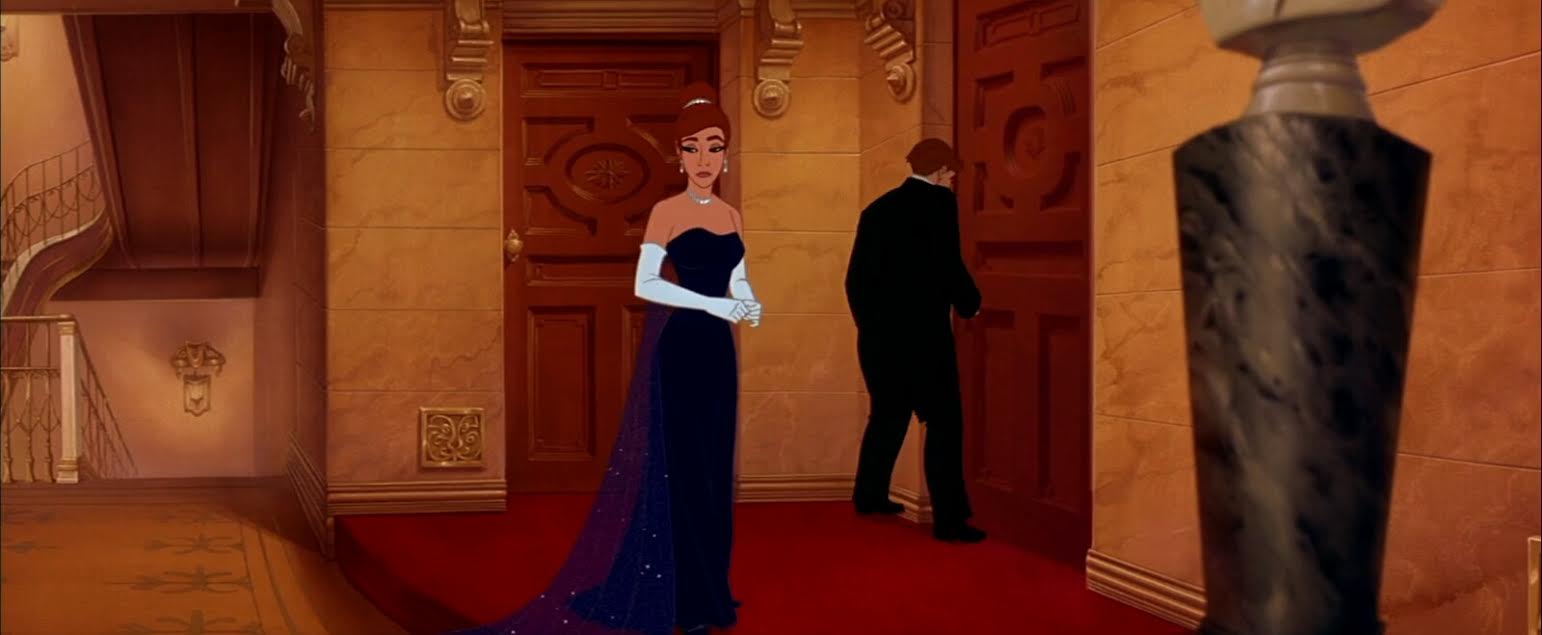 ………………………………………………………………………….
Anastasia has such an admirable soundtrack with the majority of the songs being great. Let's first touch upon those weaker ones. A Rumor in St. Petersburg is quite a solid opener, but fails in comparison to the great songs here. Learn To Do It is very subpar and weakly sung and written. Paris Holds the Key (To Your Heart) is stylistically fitting, but forgettable. At the Beginning is an end-credits song and it has an absolutely great duet and beginning, but the chorus is so disappointing when compared to the rest of the song.
In the Dark of the Night surprised me. I really didn't like it before, but now I get its appeal and it truly is such a good, very respectable villain song with great visuals, good lyrics and is such an authentic and memorable tune. Once Upon a December is just beautiful. It is so well sung and so well choreographed, but it has the best lyrics of any song here as it is so well written and the tune is catchy, but ultimately moving and powerful. And the best song is Journey to the Past without a doubt. This song has a great slower first half and such a powerful, uplifting ending. It is also accompanied by a great sequence and it is so incredibly catchy and coming just at the right point in the movie. It works both as a plot device as well as a great musical number.
………………………………………………………………………….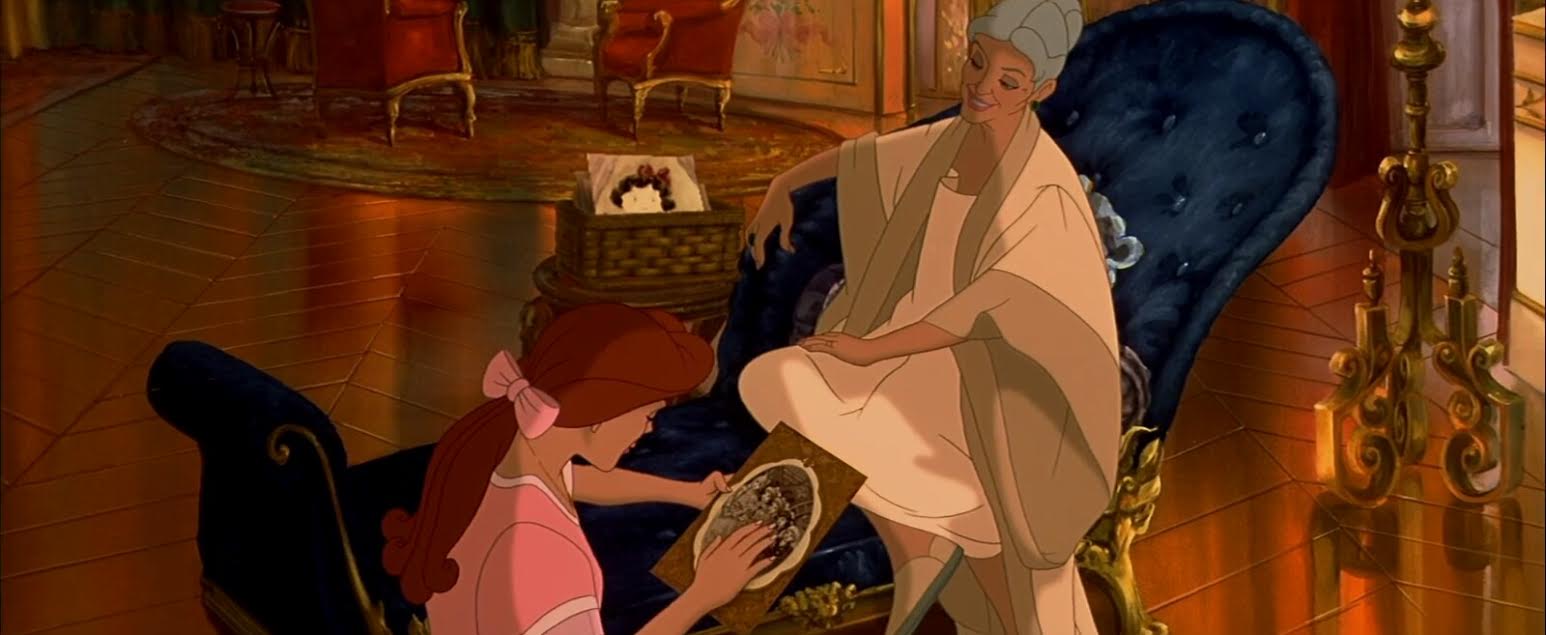 ………………………………………………………………………….
I liked Anastasia's fantasy elements, but it works as a musical because it has so many great songs. It also has a solid romance. The pacing is problematic in the middle of the movie as it is burdened by too many songs and subpar ones and it just kind of stops in terms of plot progression there. But the rest is well paced. Don Bluth directed this movie with style and this is the first time that he genuinely came close and equaled Disney Animation. I get why some people are bothered with this film as it is too much like a Disney flick, but I loved that about it as I am a huge Disney fan and I never found it to be a rip-off of their style, but rather a great outside use of it.
Anastasia is plagued with too many problems. I love this movie, but it is obviously flawed. One problem I've had is that the middle, as I said, is weaker and I would have had Anastasia meet Rasputin there instead. Also, I just found the ending to be very troublesome. I get the idea that love is important and she followed her heart, but again, her choice to go with Dimitri instead of staying first with her grandmother a bit is very selfish and just wrong. In some other context, it would have been fine. But here it's not because the old woman had had a lot of pain regarding Anastasia and to have them reunite and instantly separate was so sad to me. That is why I genuinely found that ending to be more sad than happy. But besides all of those flaws, it remains Don Bluth's finest work in my opinion (yes, better than 'The Secret of NIMH').
………………………………………………………………………….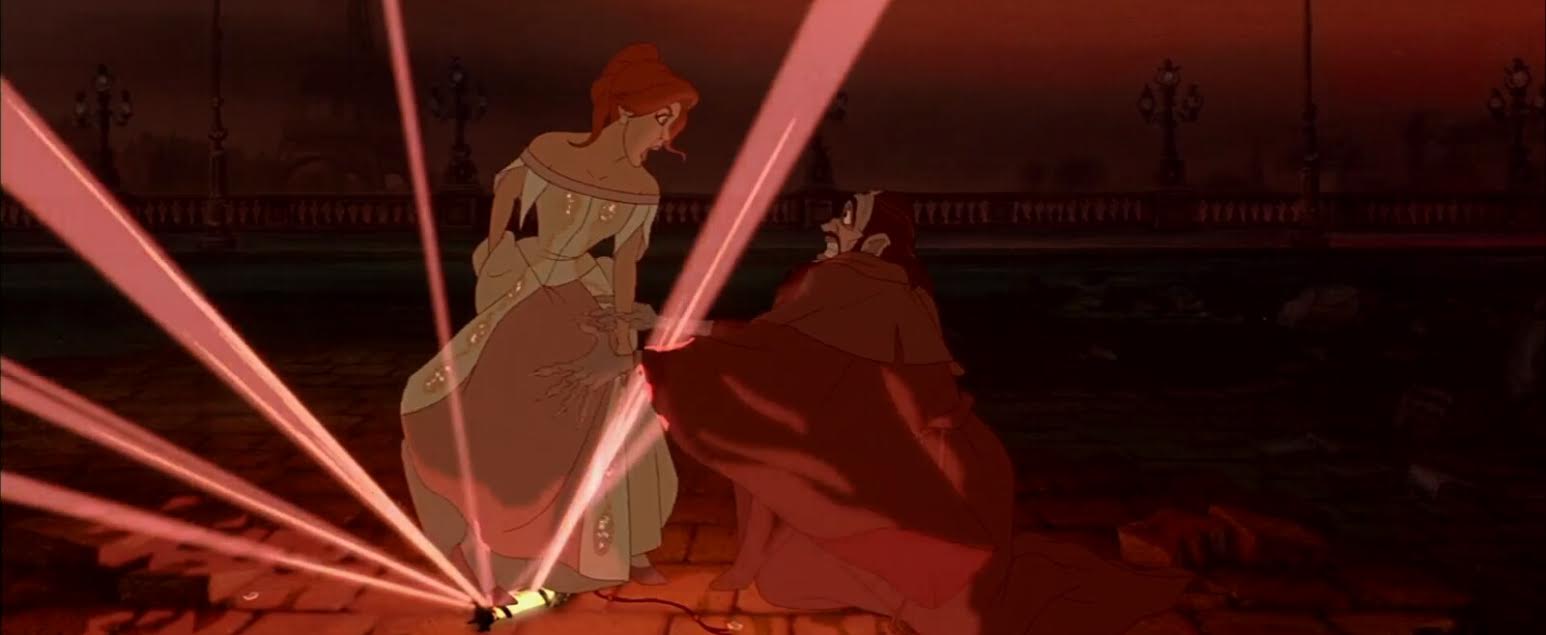 ………………………………………………………………………….
Anastasia has its problems including the ending which is so troublesome in its message, the villain disappointed me in the end and the middle parts were subpar and burdened with too many songs, but the movie is still so good with very memorable and well defined characters, a spectacular animation, an emotional and well crafted storyline and such a great soundtrack with many great songs including Journey to the Past and Once Upon a December which are absolutely fantastic. It succeeds as a musical, but it is also incredibly entertaining and heartwarming and it is definitely the finest effort from Don Bluth and my personal favorite of his.
My Rating – 4
………………………………………………………………………….