………………………………………………….
The Secret of NIMH Movie Review
The Secret of NIMH is a 1982 animated fantasy adventure film directed by Don Bluth and it his first feature film. It isn't as great as some would call it, but it is a very good work for sure.
………………………………………………….
"Courage of the heart is very rare. The stone has a power when it's there"
………………………………………………….
I liked the storyline here quite a bit. Everyone talks about how great this movie's animation is and it is great, but people forget how great the plot is too. It is fantastic, so unique and incredibly well crafted. I loved its darker and more mature approach as that is the thing that sticks with you the most regarding this movie.
………………………………………………….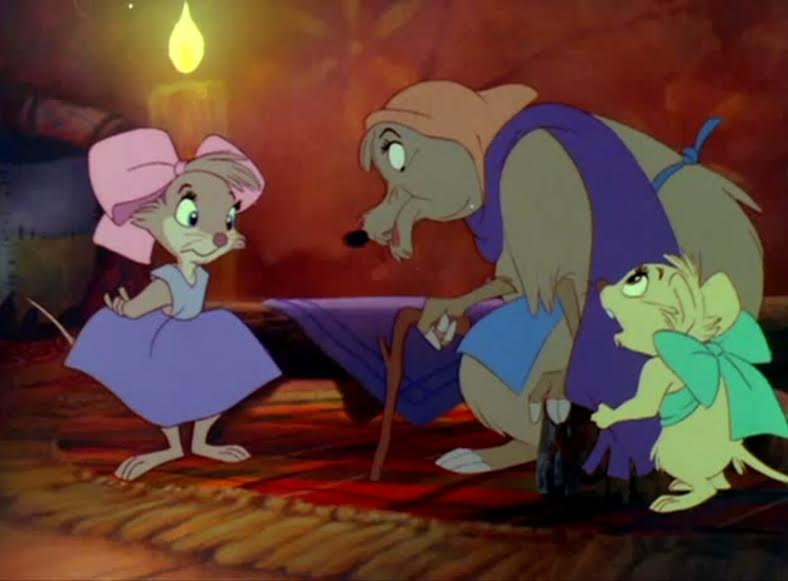 ………………………………………………….
The great thing about The Secret of NIMH is its mystical nature and the movie has that in abundance. It is so mysterious and at times definitely atmospheric. I loved its structure a lot. It starts on a great note with that opening sequence instantly hooking you into its story, but I loved that it doesn't explain everything right away and you only get explanations much later on. I also loved that the third act is action packed, but everything that came before it suitably slower and more adventurous than action oriented.
Let's talk about the characters. The character development is unfortunately the biggest problem this movie never overcomes. The characters here are far from bad as they are perfectly fine, but neither of them is particularly likable or memorable. The film is filled with too many characters, thus not leaving enough room for real characterization and real emotion. Mrs. Brisby is solid and definitely a strong, if a bit boring female protagonist. I liked the role of Jonathan quite a bit. He is never in the movie in any scene, but most of the characters mention him and you feel his importance in the storyline.
………………………………………………….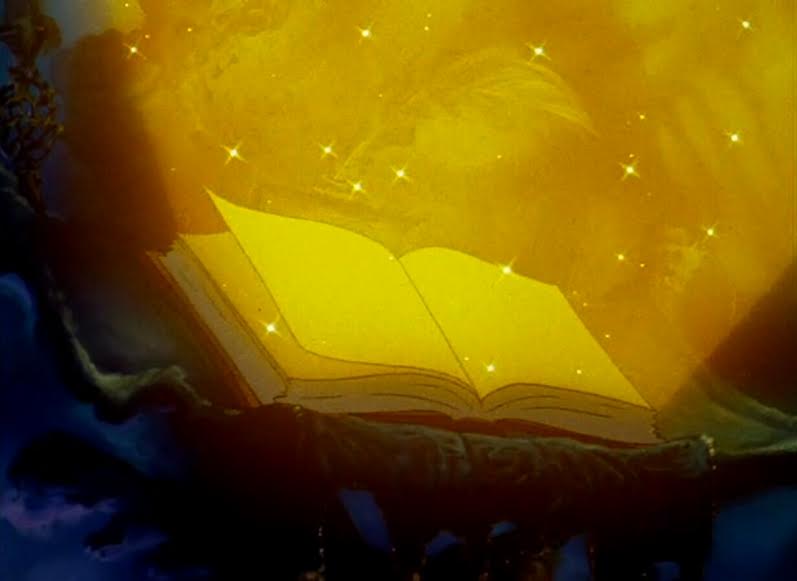 ………………………………………………….
The kids are forgettable, but Auntie Shrew is quite good. The Great Owl is such a mysterious, highly memorable and creepy creation and I loved his sequence a lot. Nicodemus is also very memorable and a great plot device. As for Jeremy the Crow, he is a typical dumb sidekick in the vein of Disney, but he is still a good sidekick whom I honestly liked and found funny at times. As for the other characters, they are okay, but not one of them really stays in your memory.
The Secret of NIMH has a brilliant animation. This is easily one of the best, if not the very best, animated works of the eighties. The animation is fluid, vibrant and always breathtaking to watch. Critics pinpoint to it being the highlight for a good reason as it truly is the best and most admirable thing about the movie. It is wonderfully old-fashioned with traditional character designs, but also some really authentic ones as well. I loved its muted, more darker and more realistic colors and I absolutely loved some of the creepy imagery here. Everything is beautiful to watch and it truly is a stunning, respectable achievement from the animators.
………………………………………………….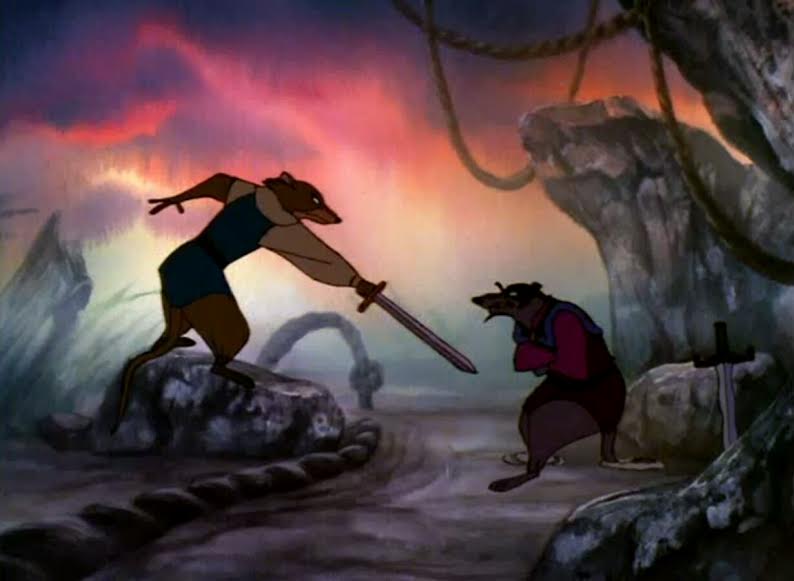 ………………………………………………….
The Secret of NIMH has one big problem apart from its characters and that is its emotional investment which isn't there at all. I never really connected with the characters and I was never moved or touched in any way. It is a dark movie and it should be more serious definitely, bt this was just way too cold for my taste.
Don Bluth directed this movie wonderfully and it is obvious that is one of his very best works, admirable for a debut feature. The movie is also really well paced and I loved its attention to detail with the objects, the exposition and the structure all being extremely well crafted. The action is also phenomenal and that fight near the end is one of my favorite sequences here along with the owl sequence that is the most memorable one in my opinion.
………………………………………………….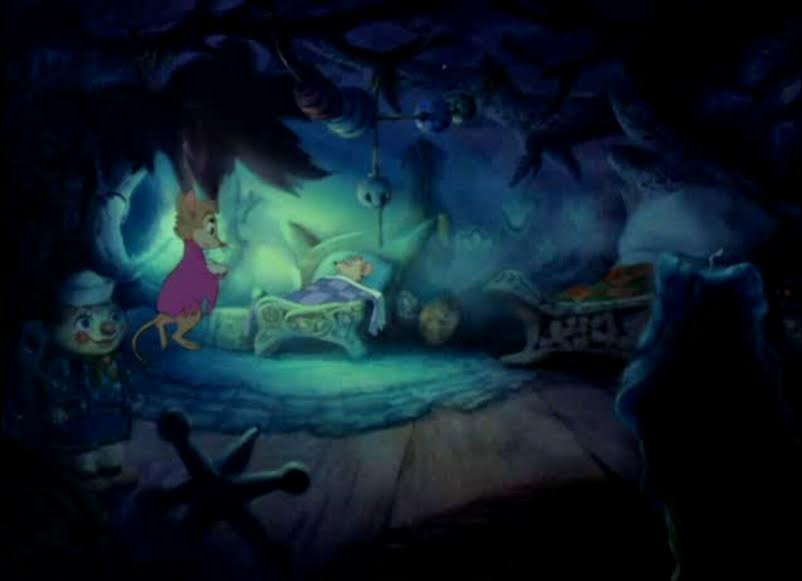 ………………………………………………….
The tone is too serious at times, but thankfully Jeremy is there to ease it down from time to time with some comedy. I liked the humor and I really liked the dialogue. I also liked its realism as it truly is very realistic for this kind of film. It works wonderfully as an adventure, but even more so as a fantasy as it is very intriguing in its mythology. It is a very original, really authentic animated film. The score is one of the best aspects here as it is well scored, so dramatic and so atmospheric. Flying Dreams is the only song in this flick and I liked it. It isn't that memorable, but is well sung with some good lyrics and music. Overall, The Secret of NIMH is such a good, if not great movie that is one of the better animated works of the decade.
The Secret of NIMH has its problems including the troubling lack of emotion in it and too many characters with most of them being not that memorable, but the story is so fantastic and intriguing, the score is superb, the approach is refreshingly darker and more mature, there are some truly powerful and atmospheric sequences here and the animation is exceptional and one of the best of the time. It isn't great, but it is certainly a very good, very authentic animated film.
My Rating – 4
………………………………………………….