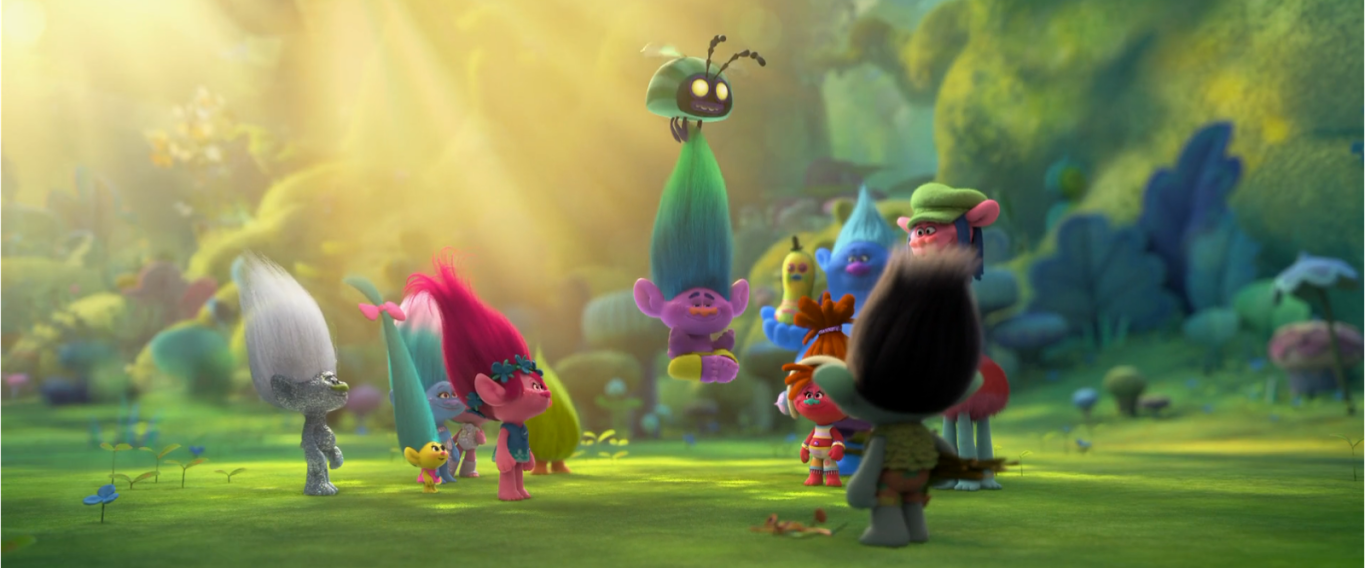 ………………………………………………………..
Trolls Movie Review
Trolls is a 2016 animated musical comedy film which is the 33rd movie from DreamWorks Animation. It features the voices of Anna Kendrick and Justin Timberlake and it is a surprisingly solid flick.
………………………………………………………..
"Hey, I know it's not all cupcakes and rainbows,
but I'd rather go through life thinking
that it mostly is instead of being like you."
………………………………………………………..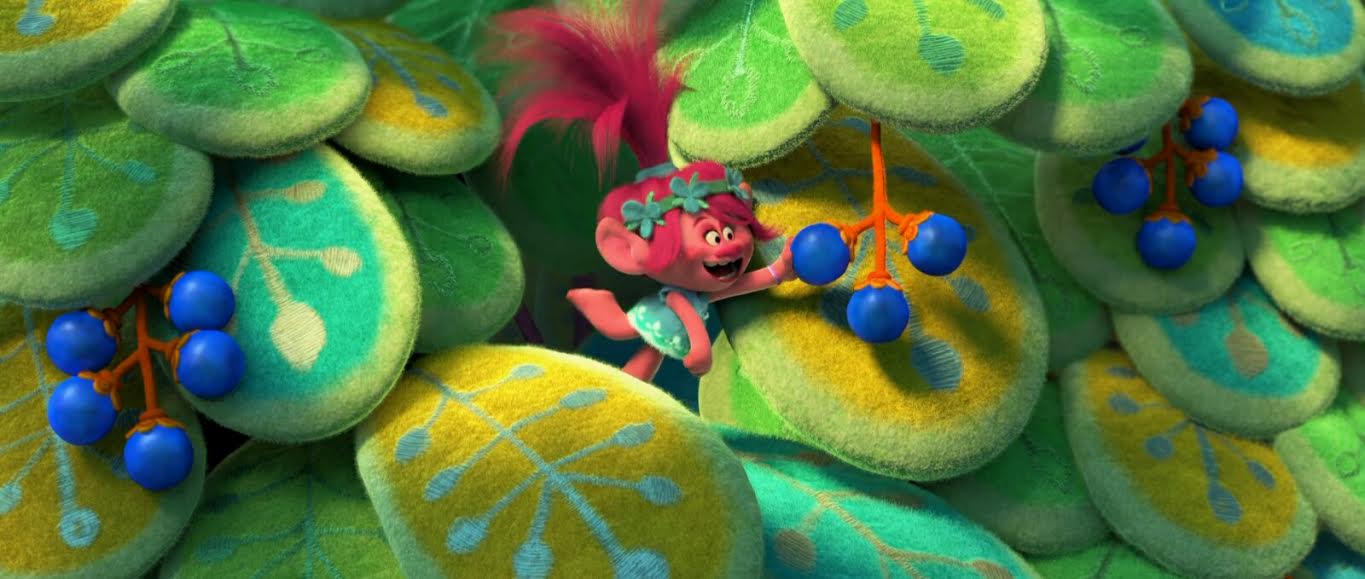 ………………………………………………………..
It follows two trolls who set out to save their village and kidnapped trolls from the Bergens, creatures who eat trolls. The plot here is pretty simple and also quite familiar. The biggest problem is its predictability as it is thoroughly predictable from start to finish with every plot point being expected. That was incredibly annoying. But what I liked about it is its emotional resonance as the movie is quite moving at times. Some of the emotion felt forced at first, but the third act is so moving and its message about positivity felt super simplistic, yet great for the kids.
The characters I found to be okay. They are far from great, but far from bad too. Princess Poppy was a bit annoying to me, but Branch is very likable and although a typical creation, they did the best they could with such a personality and I loved his backstory. Bridget is so endearing and she is my favorite character in the movie. I loved her interactions with the trolls as well as Prince Gristle who is also a memorable character. But Chef is such a typical, clichéd over-the-top villain and the weakest one for sure.
I found the voice acting to be solid, yet annoying as DreamWorks once again incorporated too many celebrities in the cast. Anna Kendrick wasn't the greatest, but Justin Timberlake was actually quite solid and not that recognizable. Christine Baranski's work was typical, but Christopher Mintz-Plasse and Zooey Deschanel were actually quite good in their charming roles.
………………………………………………………..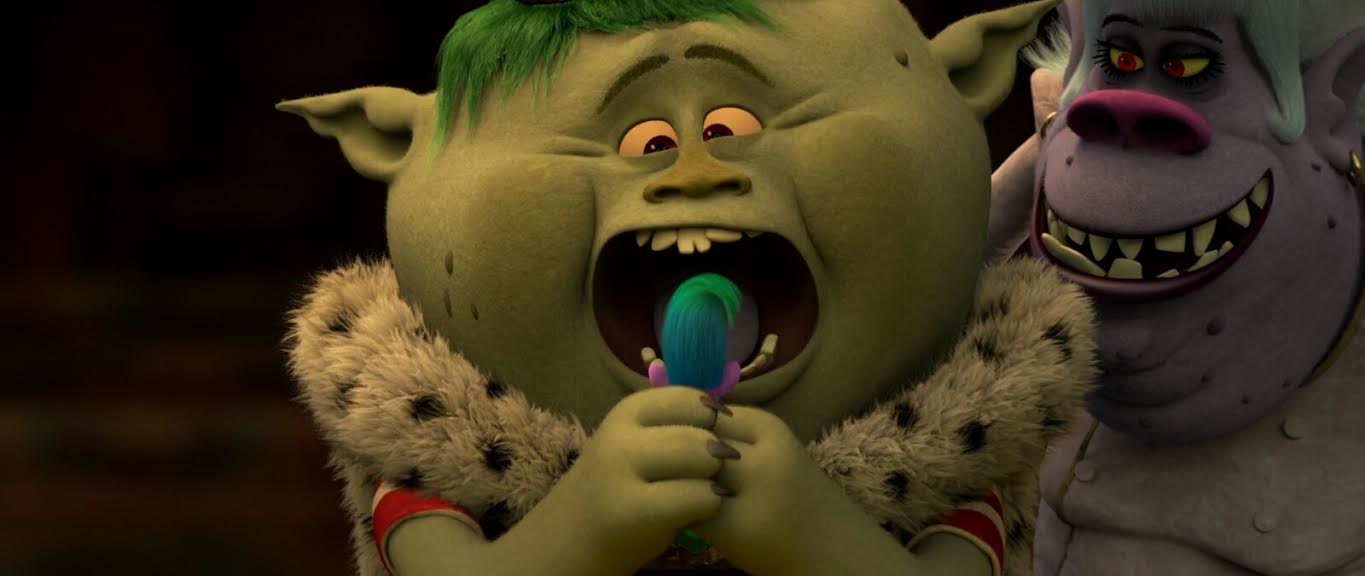 ………………………………………………………..
Now, the animation. Well, Trolls is definitely an interesting looking movie, that's for sure. On the negative side, its bright colors were sometimes a nuisance and it definitely felt too garish and colorful in some parts. However, it felt quite charming in some scenes and I really liked the character designs. They aren't the most original, yet they are pleasantly cartoony and endearing. But the highlight is definitely the sequence in which the trolls turn gray and then one by one, after regaining hope, they regain their true colors. I found that part to be pretty impressive in terms of the visuals and although a bit too on the nose, both the song and the animation accompanied that great scene really well leading to the best part of the entire film.
Trolls features the mix of new songs and remixes of old songs in its soundtrack with mixed results. Some numbers felt super out of place such as The Sound of Silence, but True Colors was, as I said above, well utilized and Hello was pretty solid too. Of the new songs, most felt like typical cheesy pop songs such as Hair Up, but of course the highlight is Can't Stop the Feeling! I really like this song as it is such a catchy and fun number that was perfect for this movie and it rightfully received the Academy Award for Best Original Song nomination.
………………………………………………………..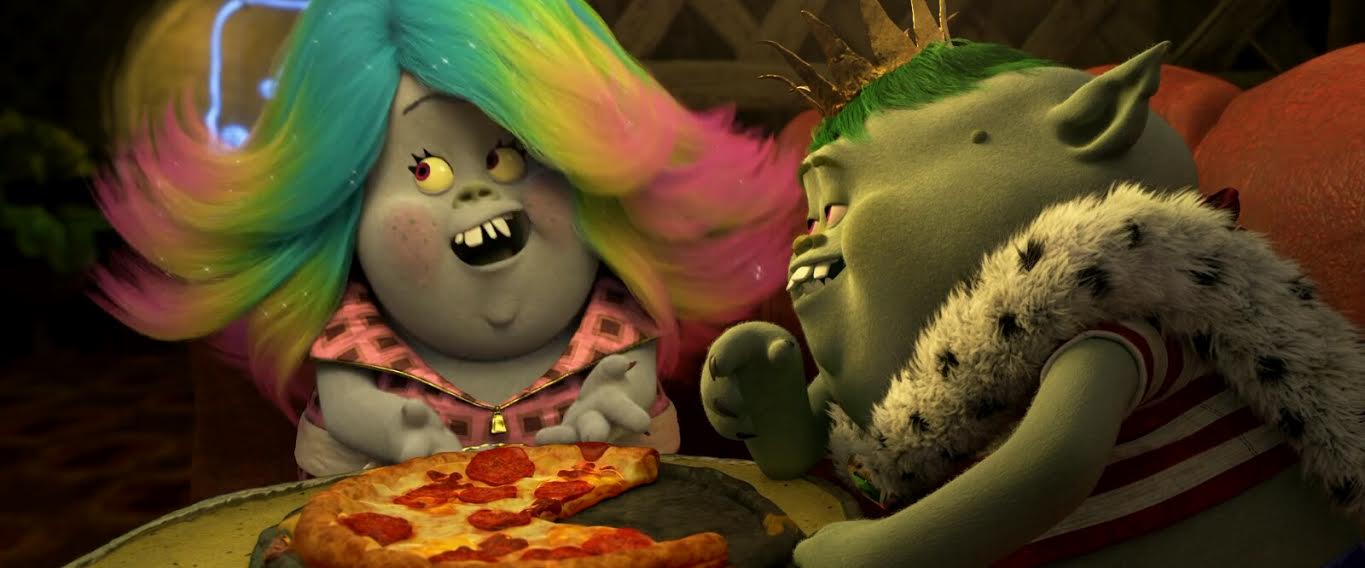 ………………………………………………………..
I found the humor okay at times, but mostly mediocre. The tone should have been a bit darker in the more dangerous scenes in my opinion and the movie was too bright and happy, but admittedly some of those scenes felt charming. The dialogue is quite weak, childish and just immensely typical which is why those emotional sequences weren't as great as they should have been.
I found the movie overly hyperactive in its first half plus the beginning was really off-putting and not the greatest way to start your movie, but thankfully it became much better and slowed down significantly later on leading to a pretty solid second half. The editing is problematic, but it is as good as these types of children's flicks can be.
………………………………………………………..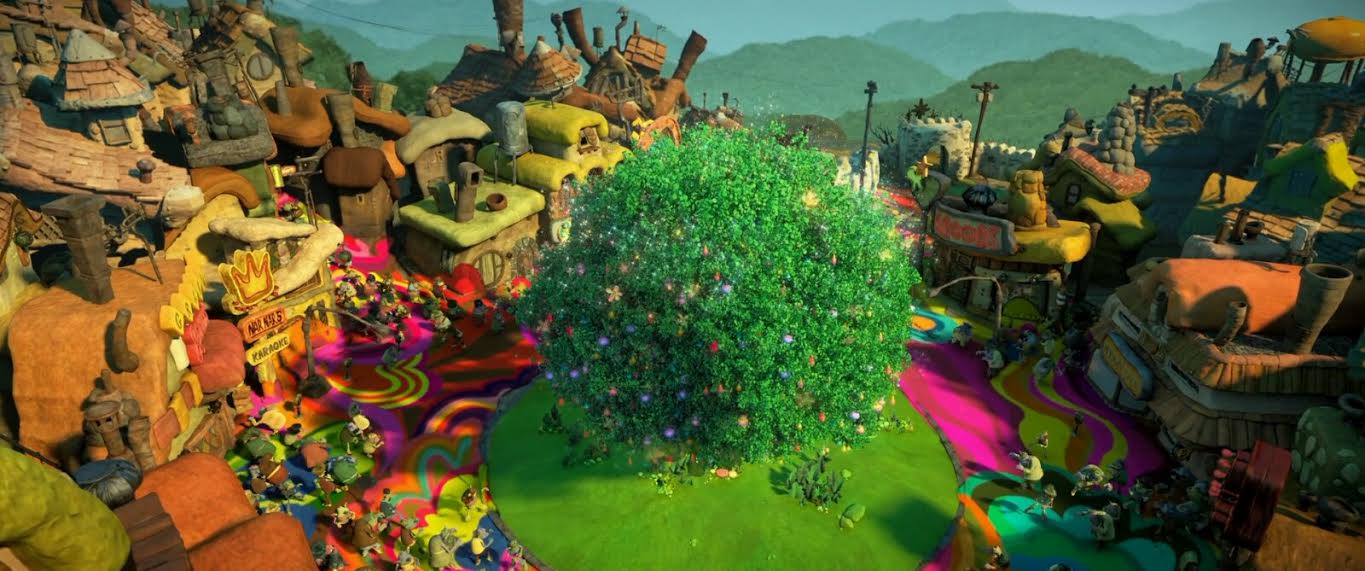 ………………………………………………………..
Yes, I really liked that Trolls was a children's film and a traditional cartoon and I don't know why that is such a bad thing in today's world. From time to time, I like to watch these loud, funny and entertaining kids' flicks and this one fulfilled that role remarkably well for me. It is in the end a perfectly solid flick and actually one that received the twentieth place on my list of all the 33 DreamWorks Animated films which ain't that bad and it certainly left me satisfied and actually surprised how solid it turned out to be.
Yes, it is overly hyperactive, most of the jokes are juvenile, the plot is familiar and the mix of remixed old and some new songs in its soundtrack led to mixed results, but Oscar-nominated Can't Stop the Feeling! is such a fun, immensely catchy tune, the characters are solid, the voice acting is mostly good and the film's emotional resonance was admirable and it led to some pretty great scenes. The animation is too colorful, but sometimes quite inspired. It is such a surprisingly solid DreamWorks animated film which was pleasantly cartoony and a lot of fun.
My Rating – 3.5
………………………………………………………..