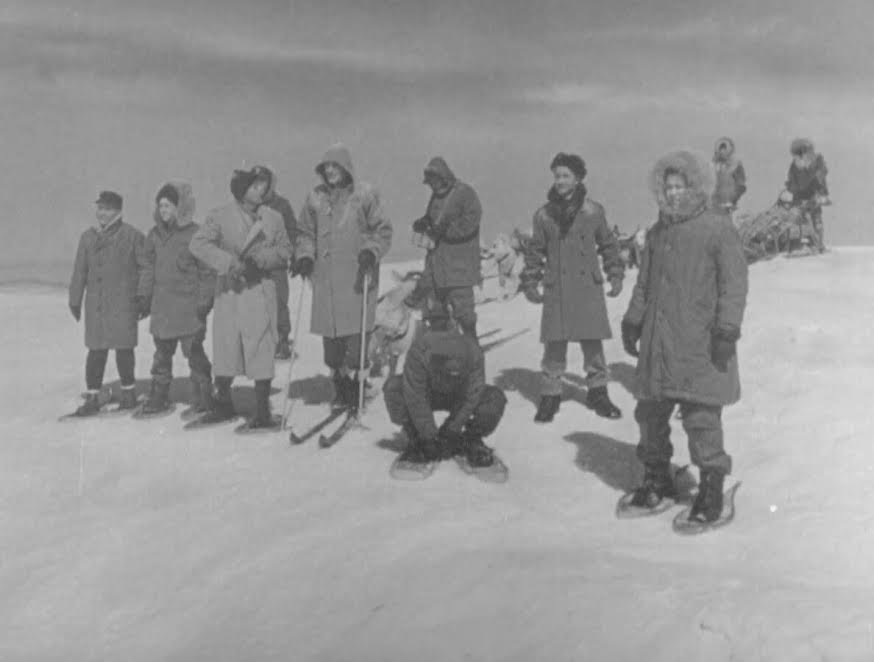 ………………………………………………………………
The Thing from Another World Movie Review
The Thing from Another World is a 1951 science fiction horror film directed by Christian Nyby and starring James Arness. It is a pretty good, classic sci-fi film from the fifties.
………………………………………………………………
"Watch the skies, everywhere!
Keep looking. Keep watching the skies!"
………………………………………………………………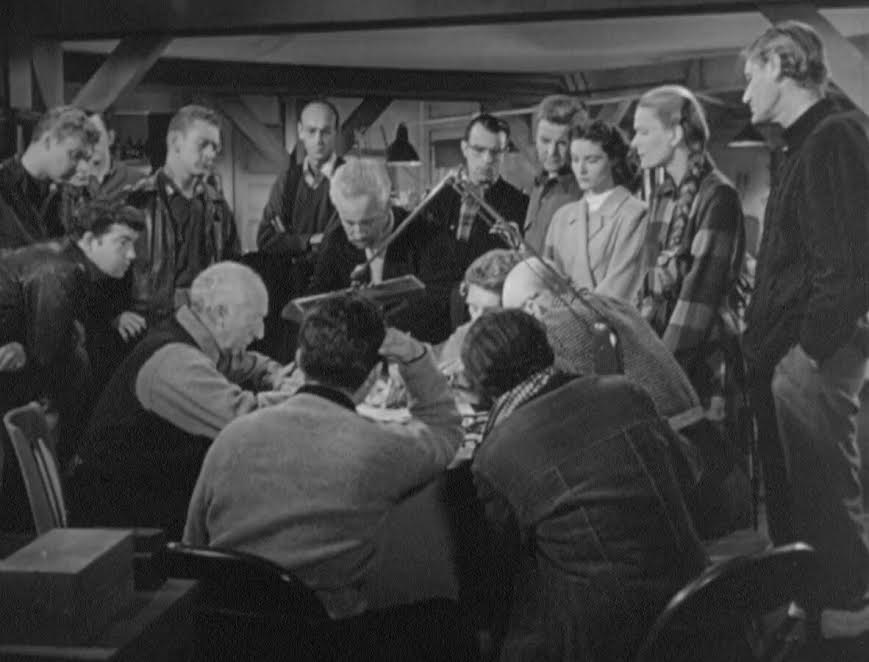 ………………………………………………………………
Let's first say that I am a huge fan of 1982's 'The Thing' which is a remake of this film. That film is to me great, but this one is inferior. It is still pretty good, but not great. However, what is interesting here is that the two movies don't have as much in common as you would assume. The alien here isn't a shape-shifter as it is in the original book and the remake. Instead, it is a plant-like creature with reproductive qualities.
Also, this film is much more a sci-fi film than a horror film and frankly that was a problem for me. Its science fiction elements are very good, but it is lacking in the horror department as the atmosphere is solid, but never great and the film mostly doesn't even try to be menacing.
Another thing that differentiates it from the remake is a much larger emphasis on science and that I really liked. What I didn't like, however, is the lack of genuine, traditional suspense that made John Carpenter's version such a classic. But this one succeeds as a good sci-fi because each and every conversation about the creature is very good and scientific.
………………………………………………………………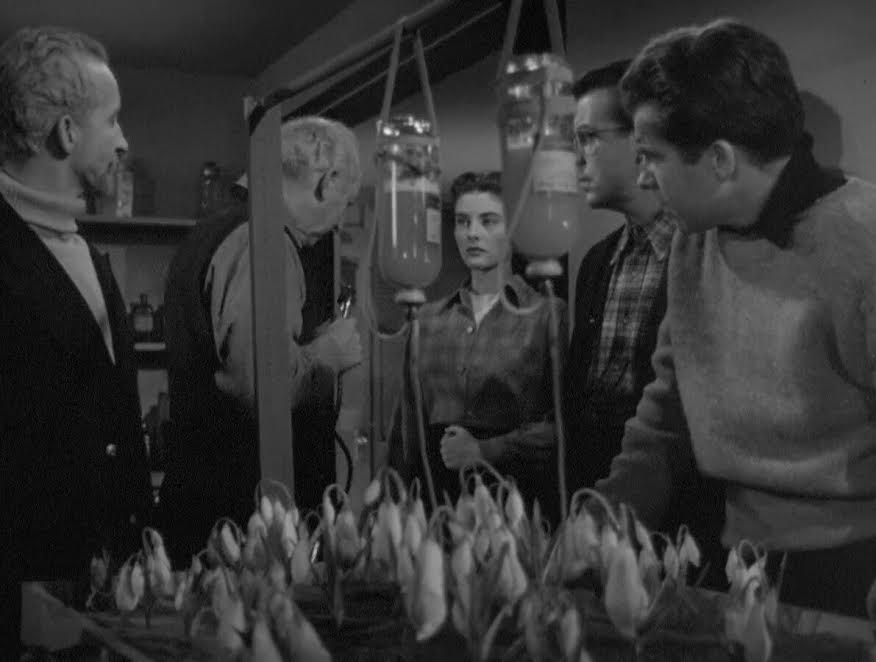 ………………………………………………………………
The Thing from Another World has very good, pretty solidly developed characters. I liked the overall team and I liked how they worked together. But I have a big problem with Dr. Carrington's character. He is very much a product of his time, but an annoying one. I really dislike when in these 50s genre films a scientist/doctor clashes with the other men and military. Here that was done to an extreme as the doctor doesn't care about the casualties as long as he gets to examine the alien and make contact with him. That was an unrealistic, too crazy characterization and a very unfortunate overgeneralization of scientists.
But the acting is pretty good and The Thing is overall a really well crafted movie. Its first half is somewhat slower, but the second one is excellent and much more memorable. The running time is short, but just enough for this plot and the film is well structured. I liked the creature design and I really liked those plant pods and every scene involving the alien examination was the highlight to me.
………………………………………………………………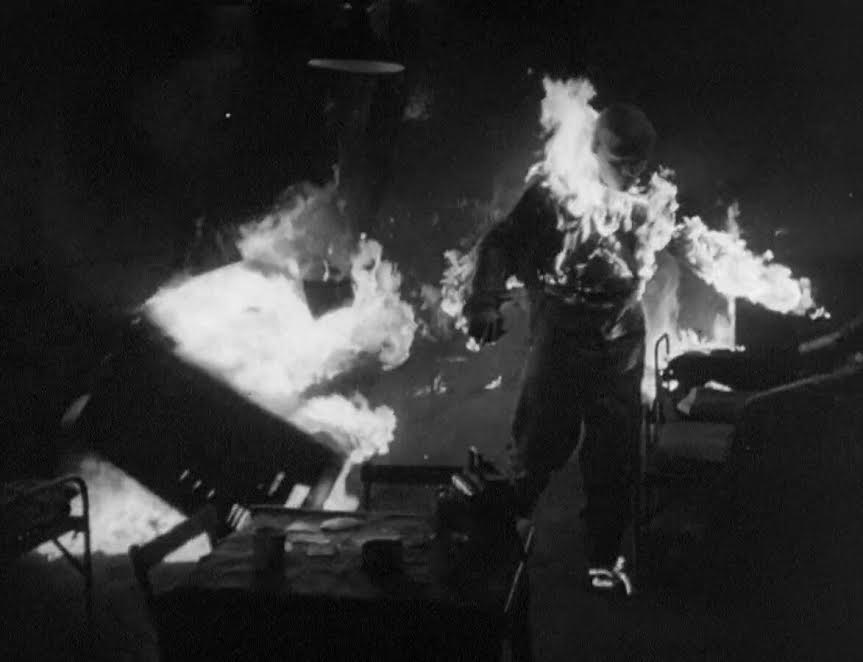 ………………………………………………………………
The score is also pretty good as is the direction from whoever it came as the film is controversial in that area as nobody knows for sure if Christian Nyby or Howard Hawks directed it. I liked some of the imagery here and this entire concept is excellent and I especially liked that it happens on the North Pole which is a very intriguing location for a movie, especially for a 50s movie. That choice does lead to a more unnerving atmosphere and it fits the story perfectly. The effects and make-up were also excellent for its time and the movie is definitely technically superb in almost every way. It's just a shame that it has that clichéd doctor character and that the horror elements were pretty much reduced. But I still liked it quite a bit and it is one of the better genre films of the decade.
The Thing from Another World does have a very clichéd doctor character plus the horror elements should have been much more emphasized, but this is still a pretty good sci-fi film with excellent technical aspects, intriguing location, interesting alien choices and a superb second half. It isn't as great as the remake, but it's still a good film in its own right.
My Rating – 4
………………………………………………………………