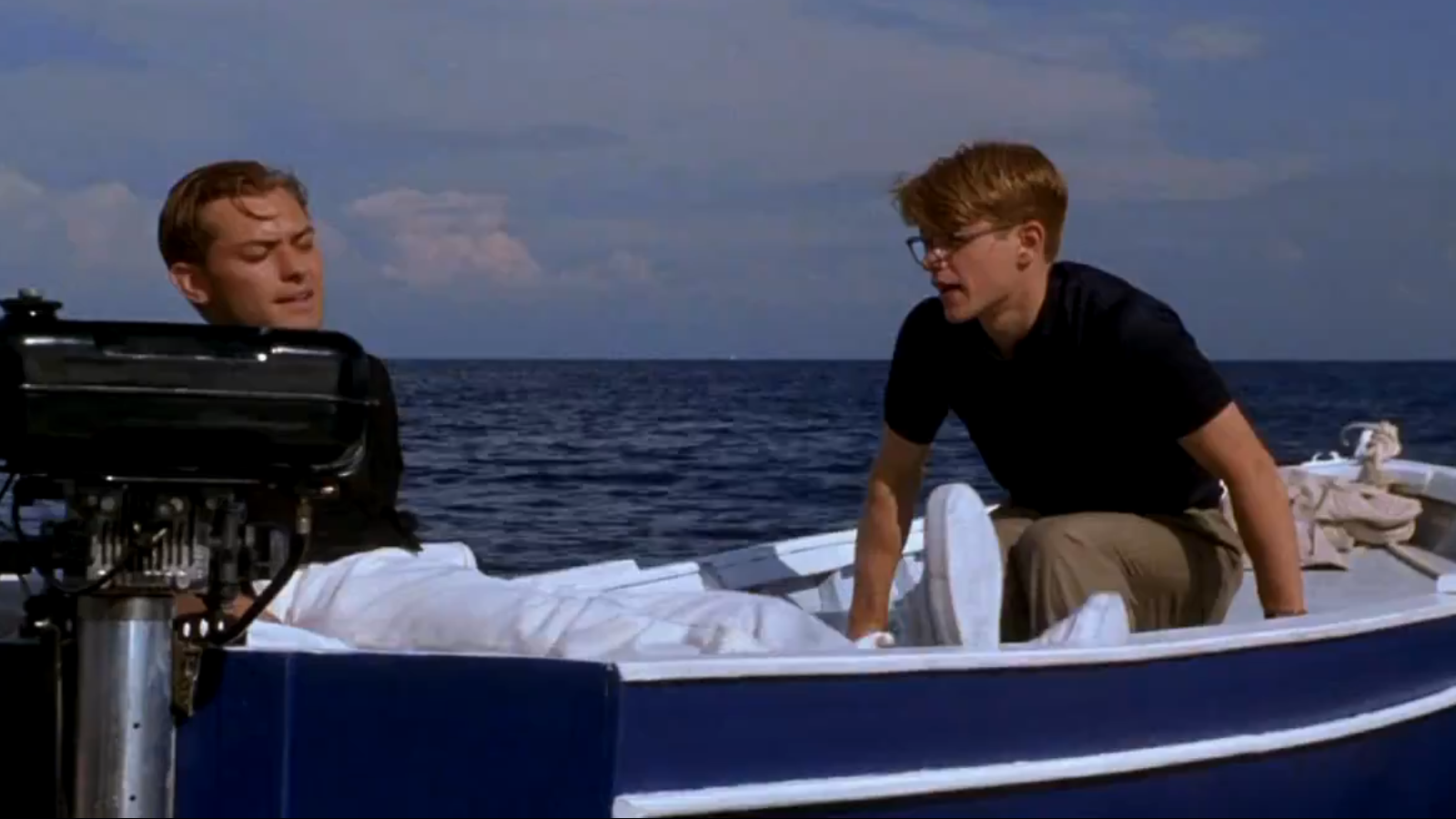 …………………………………………………
The Talented Mr. Ripley Movie Review
The Talented Mr. Ripley is a 1999 psychological thriller film directed by Anthony Minghella and starring Matt Damon, Jude Law and Gwyneth Paltrow. It's a mediocre movie.
………………………………………………….
"I always thought it would be better
to be a fake somebody than a real nobody"
………………………………………………….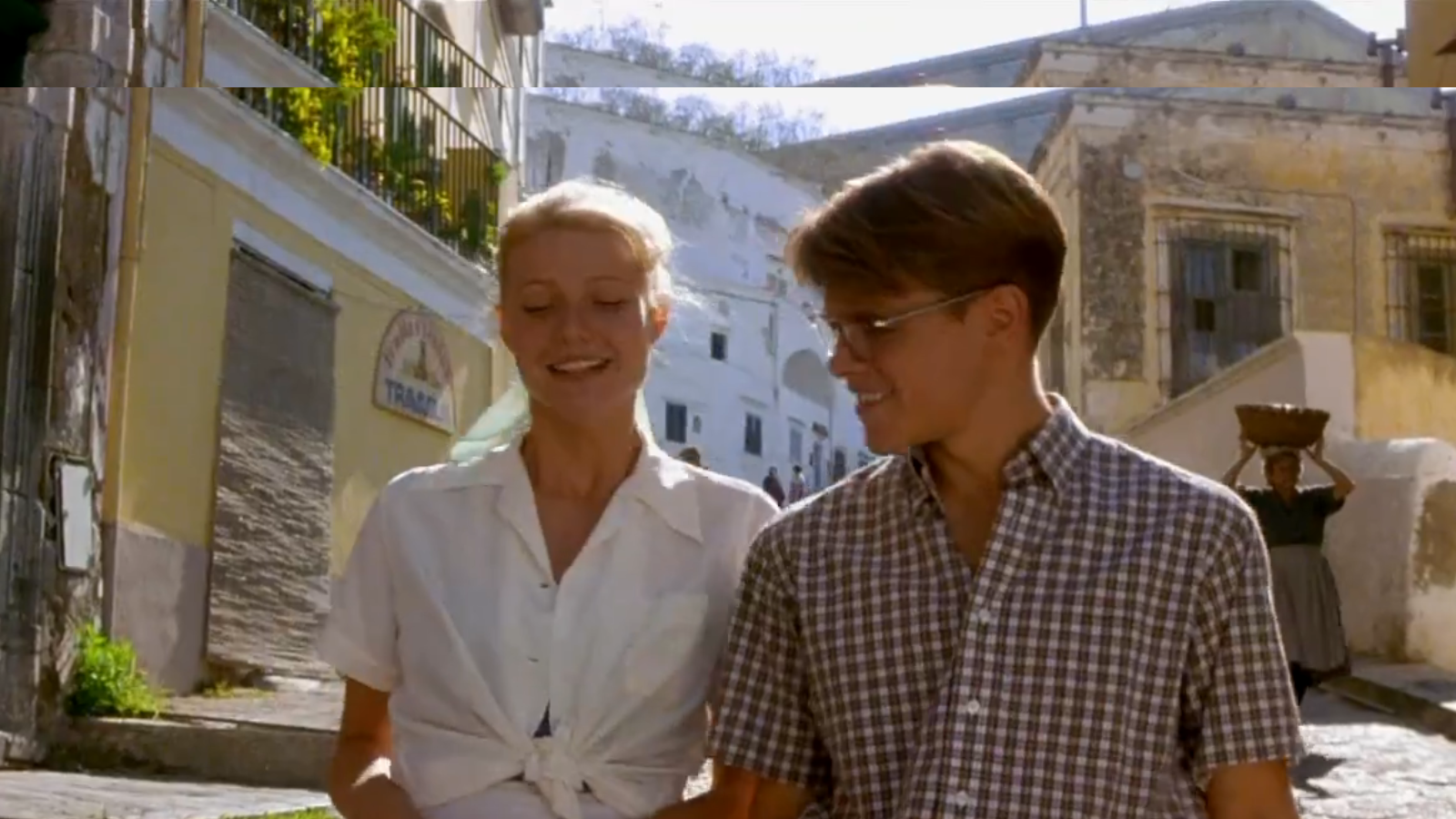 ………………………………………………….
After hearing for months how great of a movie it is and it does have a big status, I finally decided to see The Talented Mr. Ripley for myself and I was surprised at how much I disliked it and how overrated it is. It's a shame that this great cast was wasted on such a ridiculous story and Anthony Minghella once again directed the movie poorly.
Yes, the story is just bad, there is no other way to say it. It feels as if you are watching two very different movies haphazardly put together and both are not good. The first one makes no sense whatsoever and the second one is your basic thriller with a man taking the identity of the other man he'd killed. There is nothing original in it at all.
But I have to talk about the first half as it is the more frustrating one. So basically you have Dickie who is an impossibly good looking and charismatic guy whom everyone loves and he invites Tom to spend some time with him and his wife and as they spend more and more time together, Tom starts to develop feelings for Dickie, but he turns him down and in that argument on the boat, Tom kills him.
………………………………………………….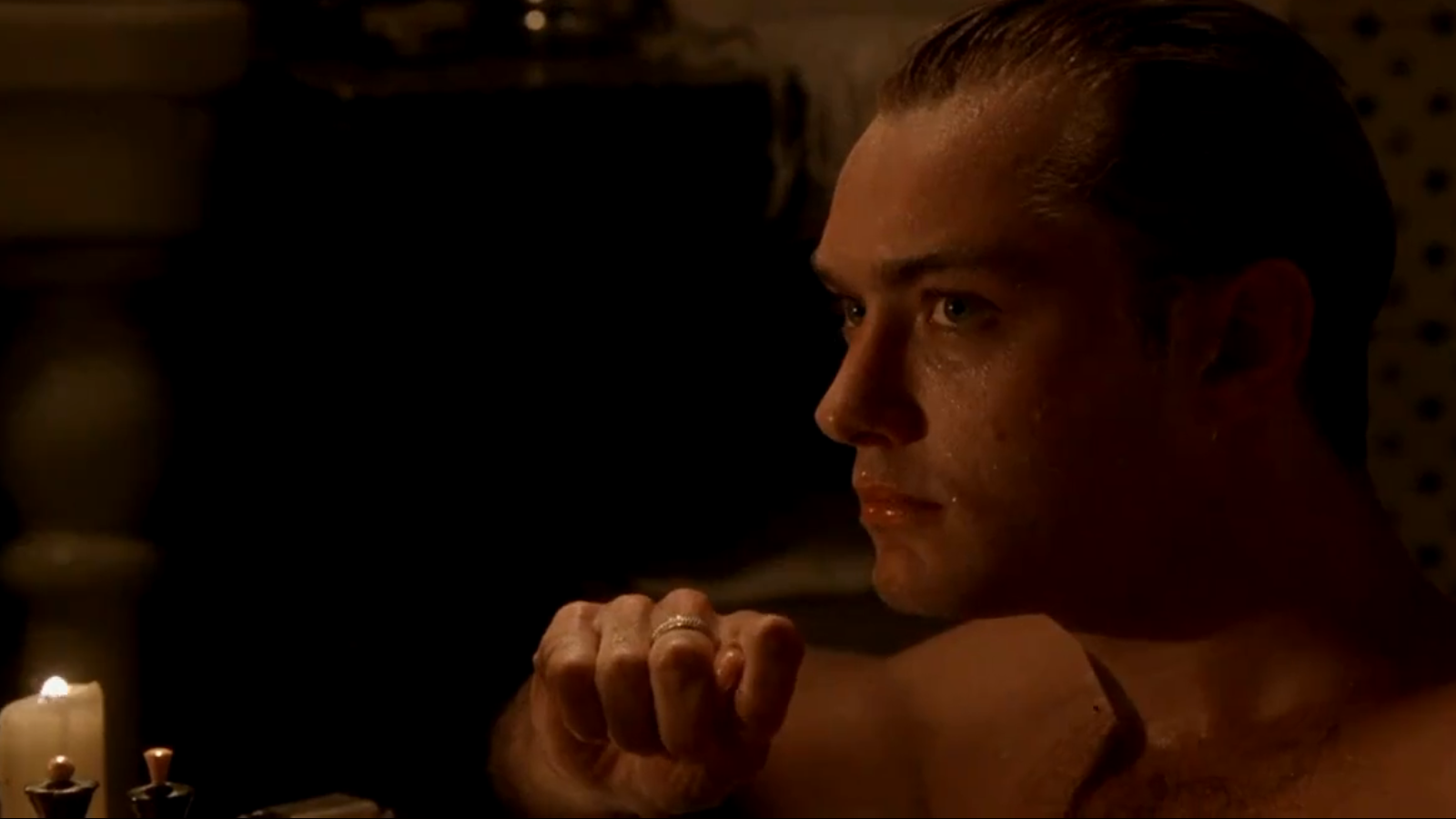 ………………………………………………….
What?! What is exactly going on here and what is the point?! I have no idea honestly. This is such a poor attempt at a mainstream gay romance or bromance or whatever that I was infuriated with it. The actions from the characters make no sense, I did not get their relationship at all and why they acted like they acted and I did not buy Tom suddenly becoming a killer.
Now Jude Law is very memorable and this is one of his better roles. He looks good and he gave a very good performance. But Paltrow is unfortunately entirely wasted on such a poor character and in my opinion Damon gave one of his weakest performances here. Now the first act of this movie was intriguing and I liked it, but everything that came afterwards was ridiculous and cliched. I deem it overrated and silly.
Only Jude Law is memorable and quite good in The Talented Mr. Ripley whereas Gwyneth Paltrow was entirely wasted on such a poor character and Matt Damon gave one of his worst performances. The film felt like two entirely different movies put together and neither one is good. The second half is your typical thriller whereas the first half made no sense whatsoever in its ridiculous story and character actions and a stupid relationship. It's such a foolish movie.
My Rating – 2.5
………………………………………………….