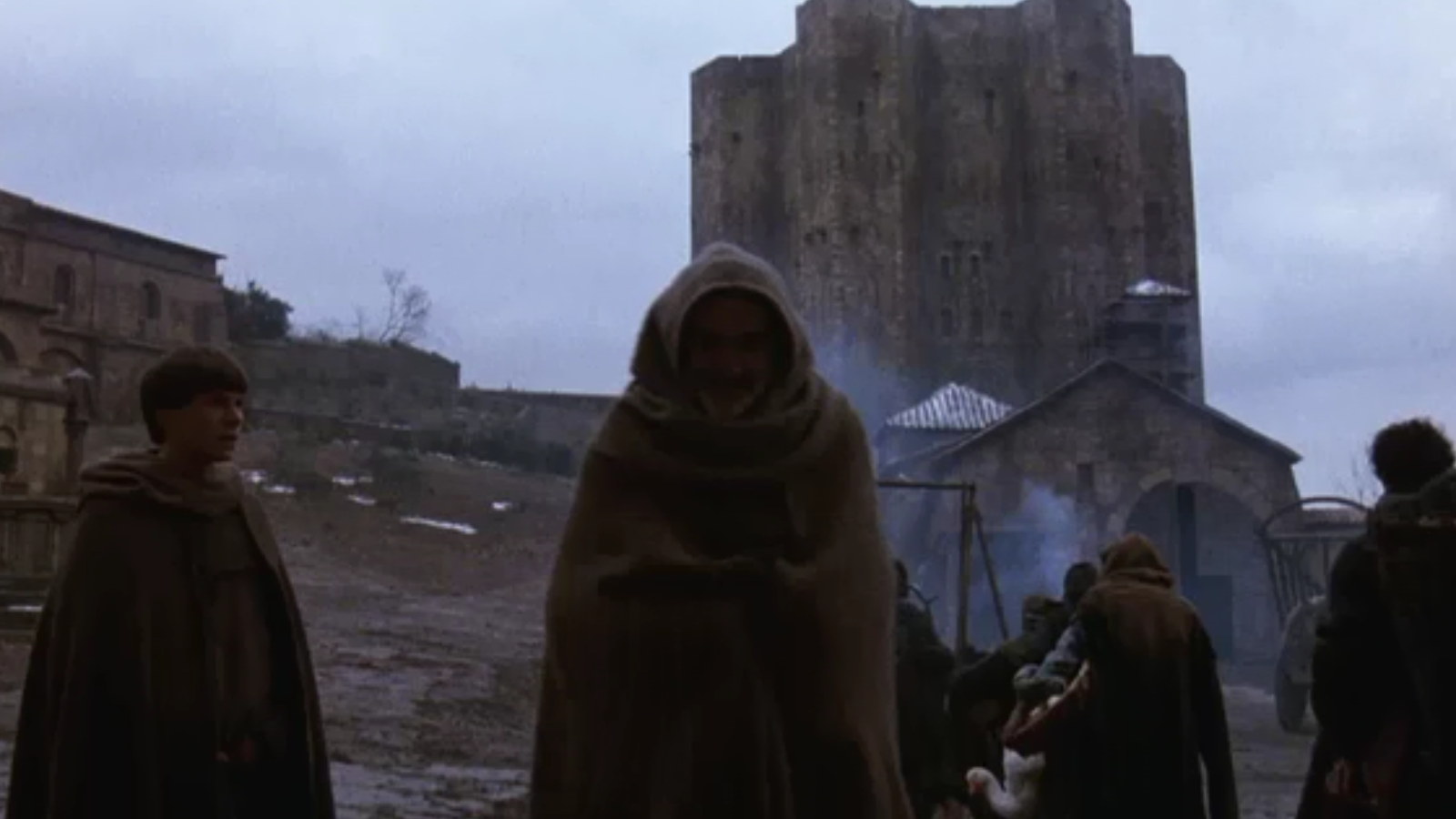 …………………………………………………
The Name of the Rose Movie Review
The Name of the Rose is a 1986 historical mystery film directed by Jean-Jacques Annaud and starring Sean Connery and F. Murray Abraham. It is a pretty good historical film.
………………………………………………….
"Adso, if I knew the answers to everything,
I would be teaching theology in Paris"
………………………………………………….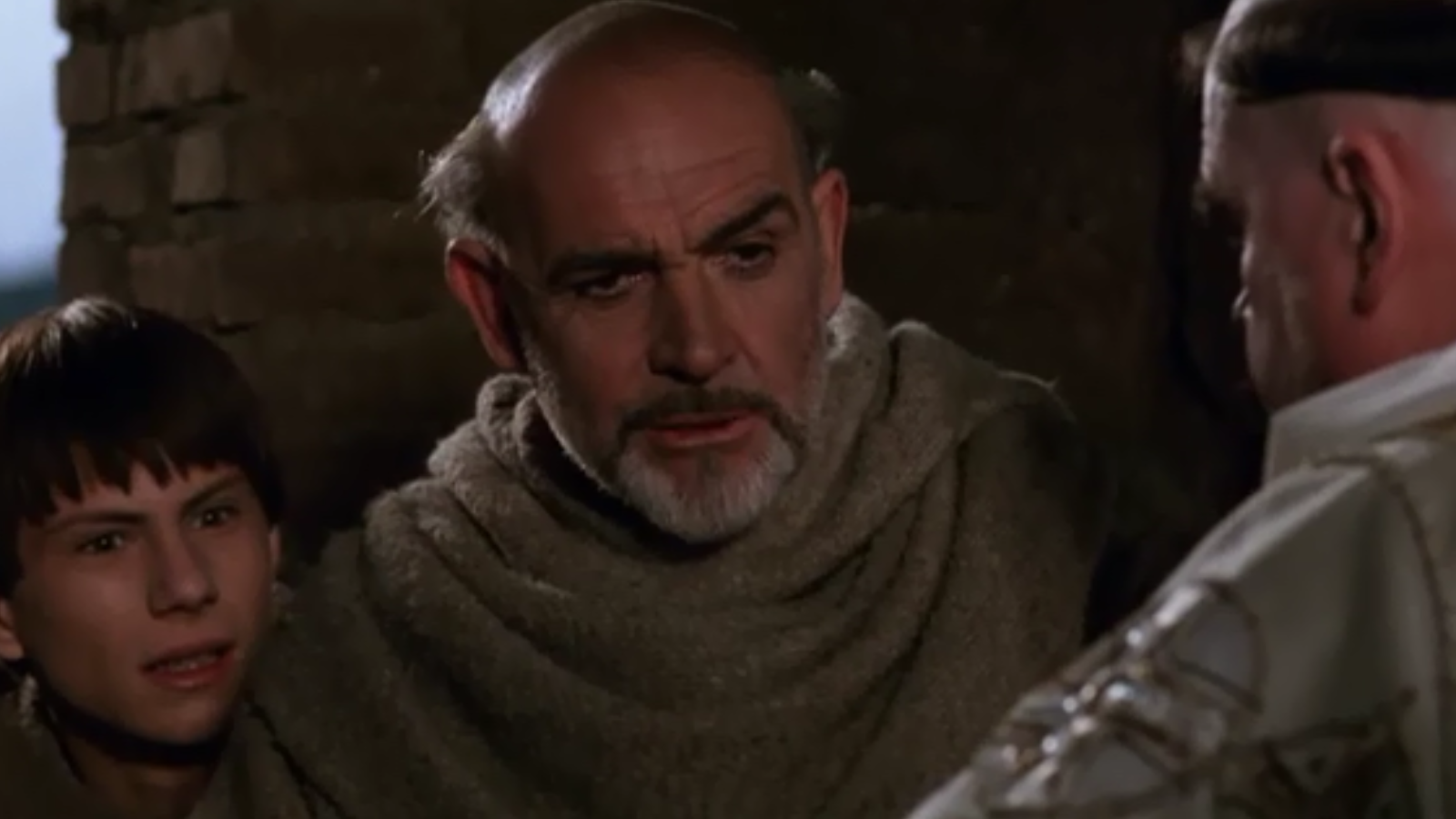 ………………………………………………….
This film is based on a famous novel and is basically a murder mystery similar to Sherlock Holmes but set in medieval times. I thought that it was way too slow in pacing and that robbed it of excitement, but it is so well crafted and well told in terms of storytelling that it mostly succeeds as a solid film adaptation and even an underrated one.
The characters are very good and highly memorable. Sean Connery plays William of Baskerville who basically plays us the audience as he is the only remotely likable and modern person in this film. Connery had a bit too much fun playing this role, but his performance is still very good and he is very well cast and likable here.
F. Murray Abraham should have arrived much earlier and that was a big problem for me. When he arrived, he was great per usual and I really enjoyed his villainous character. But he needed to be in the movie much sooner and much more. Christian Slater is boring as is his character, but the hunchback is memorable and so well played by Ron Perlman who is so well cast. I liked the reveal at the end and the murderer was interesting and well realized.
………………………………………………….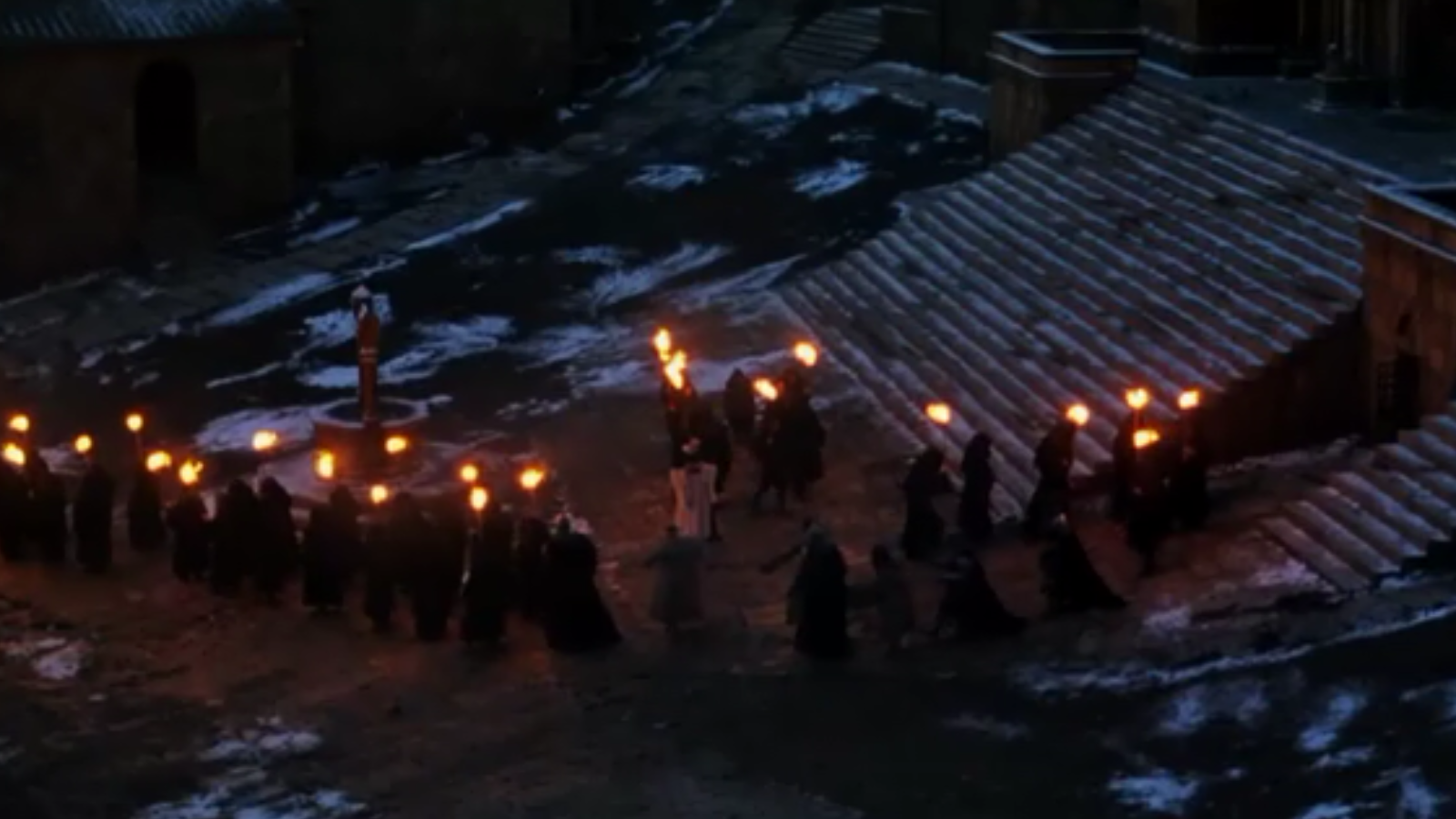 ………………………………………………….
The Name of the Rose has a weaker structure along with the pacing. I liked the reveal and although it should have been more spectacular, it was still really well done and I loved the third act. However, it was a bit rushed as the first two acts are a bit slow. But still it is a pretty engaging, really interesting and highly moody mystery to follow.
The score is solid and the direction is mostly excellent. I particularly liked its cinematography and the various sets and imagery were amazing. The castle looked great as did the library and the film recreated its period superbly.
The Name of the Rose has a weaker structure and slow pace, but memorable characters and a well told, intriguing story. It is a historical mystery that works mostly thanks to very strong acting across the board, great cinematography and particularly phenomenal sets that recreate the atmosphere and the mood of the medieval period remarkably well.
My Rating – 4