………………………………………………..
The Man Called Flintstone Movie Review
The Man Called Flintstone is a 1966 animated spy comedy directed by William Hannah and Joseph Barbera. It is a spin-off of the show and it is mostly really good.
………………………………………………..
"Well, that's what always happens to guys who want to take over the world.
Yeah, they end up out of it."
………………………………………………..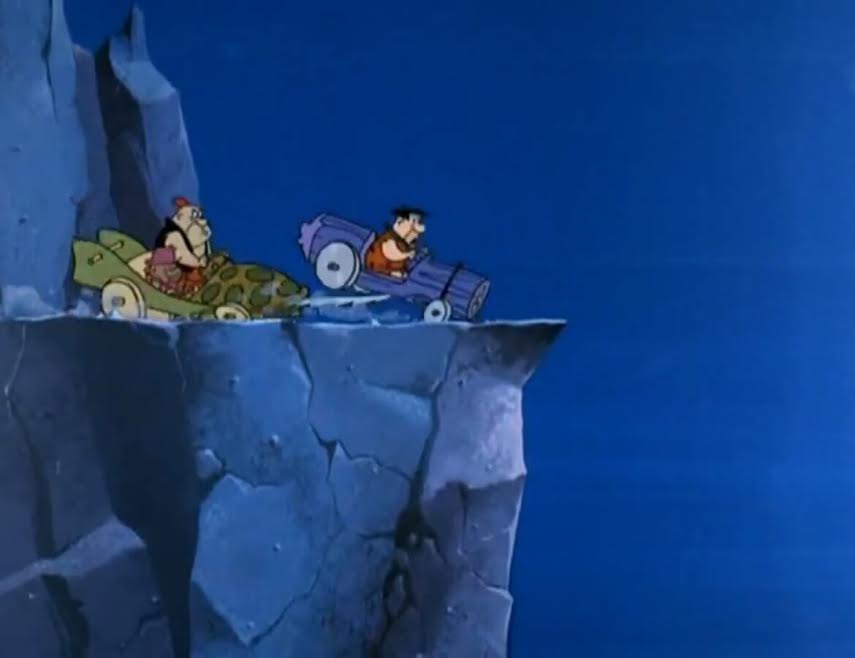 ………………………………………………..
Here Fred must become a spy as a spy that looks entirely like him is wounded so he along with Wilma and the Rubbles goes to Paris and Rome to stop the master criminal. This is a spy comedy and a musical. I will later talk about the songs themselves, but let's talk about the actual story. I thought it was very good. Of course when you adapt a sitcom to a film, you can't really retain that sitcom feel in feature length, but some scenes did manage to do that regardless.
It is one of those typical gangster plots from the original series, but this time around it is actually better than most as it focuses on spy activities which is much more interesting. It serves as such a wonderful and fun spoof of the contemporary James Bond films and it does manage to bring that 60s Bond feel to it really well.
………………………………………………..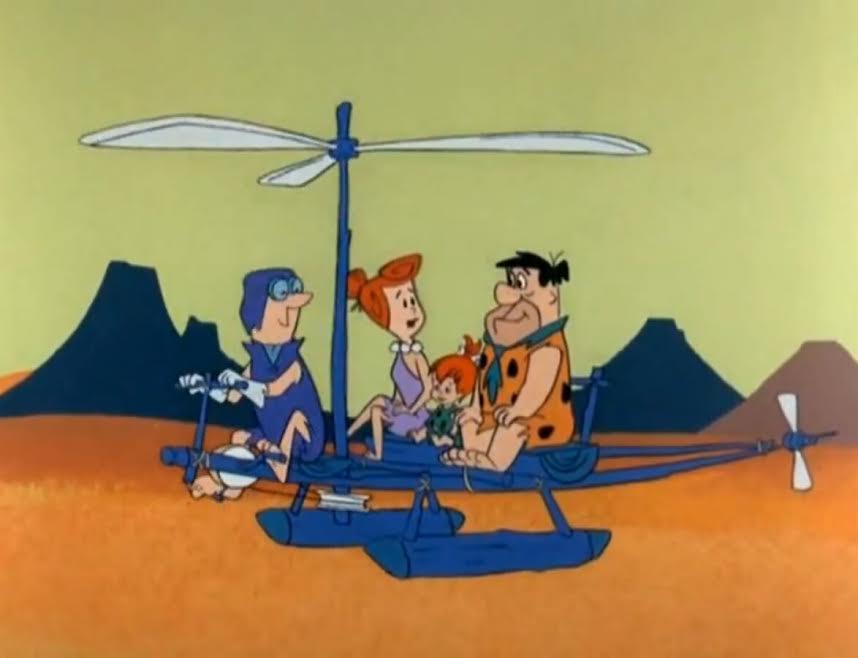 ………………………………………………..
As for the characters, I found them really well utilized. I wanted more from Wilma and Betty, but they were still solid and even the kids themselves were more likable than usual. I also adored Dino in the beginning, his one and only scene is so amusing. Of course Fred is awesome and I just loved that he was a hero here, really likable as always. Barney is also terrific and the duo managed to get some excellent action scenes near the end. Ali and Bobo are funny as these silly, incompetent henchmen, Tanya is memorable if typical, Rock Slag is really well used in the story and Green Goose is a memorable goofy villain. I loved that the voice acting employed the same actors from the series and Mel Blanc and of course Alan Reed were as stellar as expected.
The Man Called Flintstone is beautifully animated. I just loved its animation. As it usually happens with TV-to-film adaptations, the quality of the craft is increased for the big screen which is evident from its first moments. That entire opening sequence is so good and it instantly hooks you in the story while showcasing its visual splendor. The attention to detail is even greater than in the show at times with such a great use of animal mechanics and prehistoric machinery. Very inventive and fun to watch. But some of the imagery, especially of the two cities, is so charming and beautiful and I liked the color palette a lot.
………………………………………………..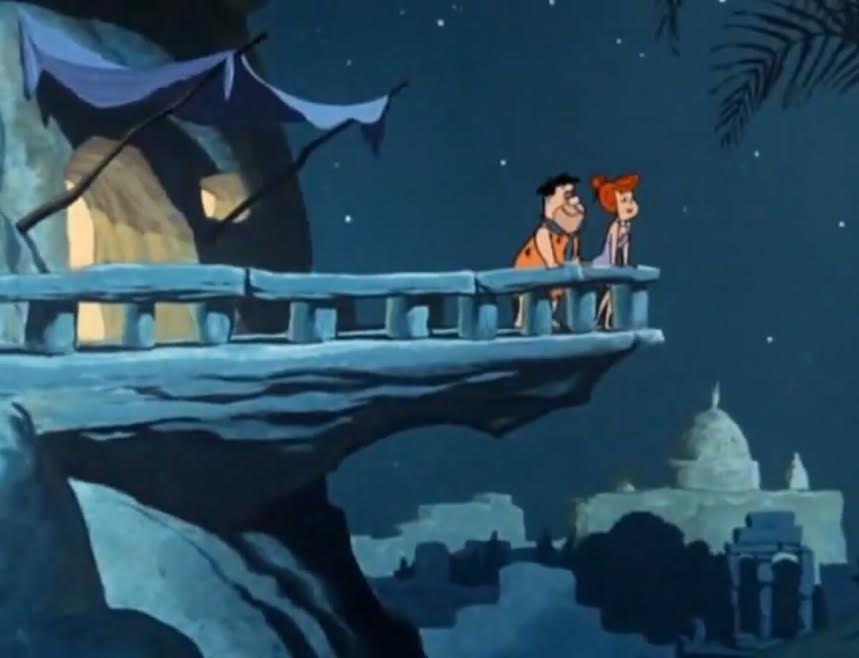 ………………………………………………..
Now I mentioned that it is a musical and there lies its only big problem. I just wish that it stayed just a spy comedy as they had enough material for a feature movie, but somehow they wanted to duplicate Disney's formula and thus put a number of songs in it. Some are fine, but more often than not, they were distracting and did not help progress the storyline but rather significantly slow it down and they almost serve as a detour.
The titular opening number is a blast! It is the only great song in this weak soundtrack as they perfectly created a Bond type song both in imagery and in lyrics and style. Spy Type Guy is okay, but nothing special. Team Mates is such a filler that was there for no special reason at all. Pensate Amore has good imagery, but is otherwise forgettable. The Happy Sounds of Paree is catchy, but also not memorable. As for (Someday) When I Am Grown Up, it felt too childish as the kids sing it and totally out of place. The songs here are too psychedelic and of its time in a movie that is otherwise a pleasant sixties adventure.
………………………………………………..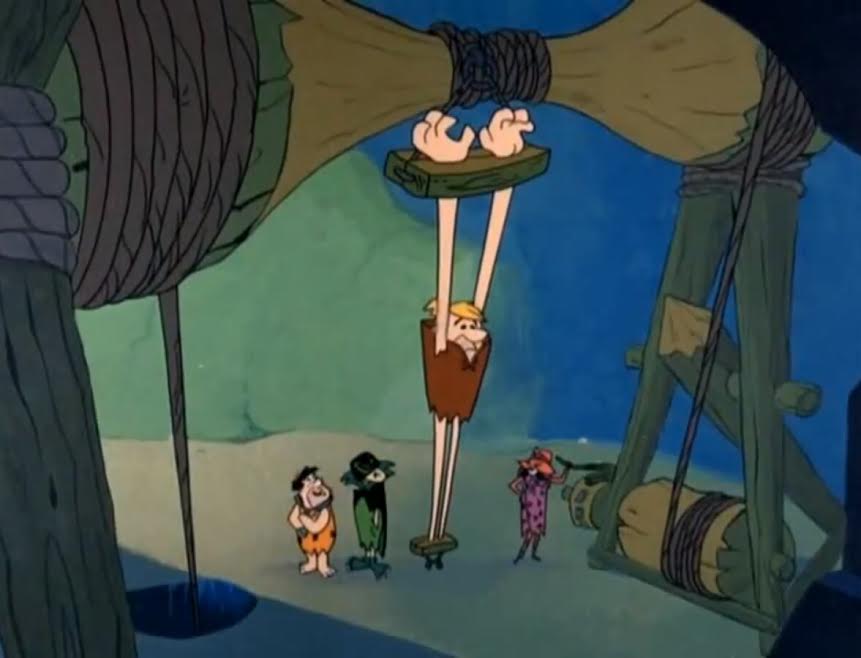 ………………………………………………..
The movie is very good regardless of its songs and a lack of stronger humor as the screenplay is stupendous actually – clever and interesting. The characters are also well utilized, it is solidly paced and very well directed. The highlights to me were the opening scene, the entire action sequence near the end and of course those scenes in the two cities and the restaurant were quite charming. It is a flawed, yet mostly satisfying Flintstones experience that was such a fittingly endearing swan song for the show.
The Man Called Flintstone is rarely on the same level of quality of the show as the humor isn't that strong and the soundtrack is quite weak as the songs serve as a detour/filler instead of progressing the plot, but the film is otherwise very satisfying with an improved, beautiful animation with a great attention to detail, it is sometimes very inventive, the characters are well utilized and the plot is a pleasant spoof of Bond movies leading to a fittingly endearing swan song for the series.
My Rating – 4
………………………………………………..