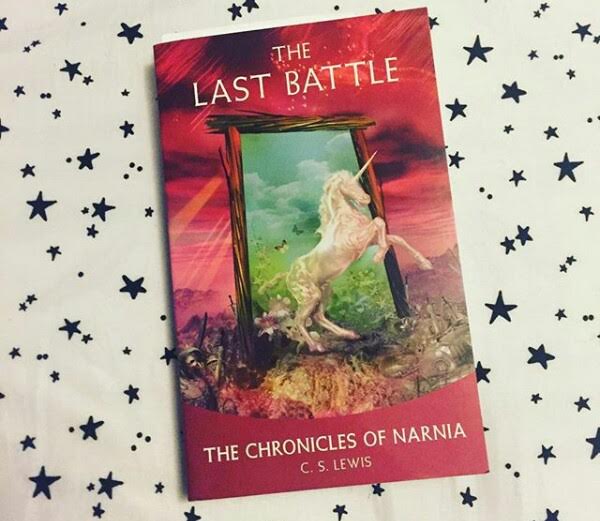 …………………………………………………………..
The Last Battle Book Review
The Last Battle is a 1956 fantasy novel written by C. S. Lewis. It is the seventh and final installment in the Chronicles of Narnia series and unfortunately the weakest one.
Fake Aslan starts a war in Narnia that turns out to be its last. Now as I said above, this book is easily my least favorite in the series. That doesn't mean I didn't like it. It is actually very good as all of the entries here are, but it isn't as great as the rest in the series are owing to its very problematic storyline and most especially its last couple of chapters were troublesome.
…………………………………………………………..
"They have chosen cunning instead of belief.
Their prison is only in their minds, yet they are in that prison;
and so afraid of being taken in that they cannot be taken out."
…………………………………………………………..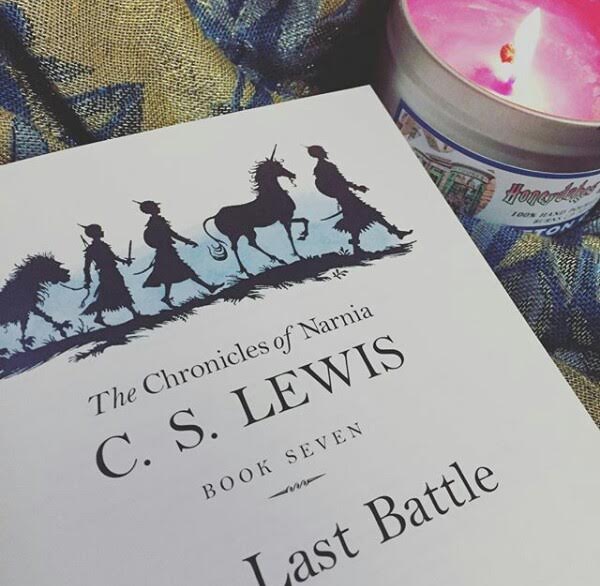 …………………………………………………………..
But first, let's start with the beginning. I thought it started off magnificently with a tale that was pleasantly reminiscent of fables. It established the donkey and monkey characters really well and created the conflict marvelously. And I loved the set-up of the battle. I really admired its theme of not believing and how the sudden shift and lack of strong spiritual sense and belief can lead to destruction. It is extreme and surely it is the most religious of all the Narnia entries, but it is still thought-provoking and admirably mature because of that.
I loved how the kids arrived, it was interesting and different for the series. Those first action sequences were actually excellent and the first parts of the battle featured undoubtedly the finest war/action passages ever for the series. Lewis usually struggled to depict action, but here he did it really well. The sequences leading up to the battle were some of my favorites and I loved the exploration of fake religion and how people can use religion in the worse way possible and only for their own benefit. The book truly has a great message, an alarming one really.
…………………………………………………………..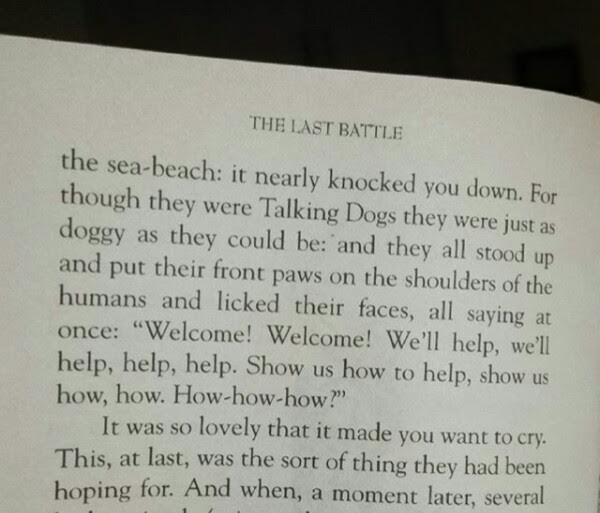 …………………………………………………………..
It is then such a shame that the conclusion to this story was so disappointing. The first half of the book was so stellar and so incredibly well crafted that if it stayed that way, it would have easily been in my top three of the series. But it ended up being my least favorite owing to the conclusion that was too vague.
Firstly, those scenes when the other Pevensies and Digory and Polly arrived were very odd and not explained well at all. The destruction of Narnia perfectly contrasted the creation scene present in 'The Magician's Nephew' and that chapter was actually very strong and superbly written. But because he decided to still spare Narnia, that was all done for nothing and it was such a typical cop-out that frustrated me. Not only did he elude the more fitting dark ending, but he also made an ending that is admittedly too unclear and ambiguous. I didn't understand it at all and nobody can actually as it leaves you to decide its meaning on your own.
Now, that kind of ending is usually very inspired and intriguing, but in this case, it was frustrating because it ended the series of seven books and thus felt too vague and way too disappointing and unsatisfying a conclusion to the entire, epic arc. Some of the imagery here is memorable and it was nice seeing all of those familiar faces from previous installments, but that still felt too convenient and somehow I got the feeling that this conclusion Lewis hastily wrote just to finish it as it felt rushed and underutilized.
…………………………………………………………..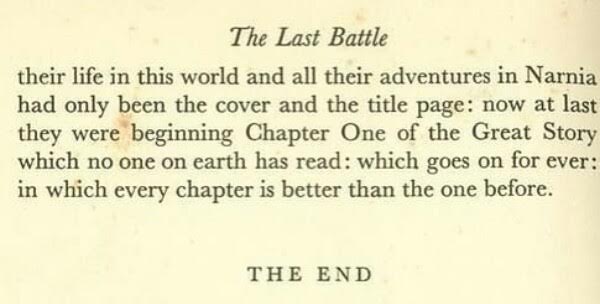 …………………………………………………………..
Let's talk about the characters now. The Last Battle features many great character moments and although some do not get their proper due, I liked what he did with most of them. Okay, some may find Susan's conclusion frustrating, but to me it was very interesting and realistic. Some people just become typical adults that forget their childhood and leave their imagination forever and if ever there was a more suitable character to forget entirely about Narnia, it was her and that was a good choice from Lewis. The other Pevensies aren't really memorable, but Lucy is as likable as ever.
Digory and Polly were ridiculously underutilized, but Eustace and Jill are actually terrific. She in particular is the best she's ever been and her more active and even feminist role here I appreciated quite a bit. Tirian was much better and stronger than Caspian ever was and that again I appreciated a lot. Finally we got a memorable Narnia ruler.
I also really liked Emeth and although Tash was such a strong presence, he wasn't used the best way he could have been used and again those parallels about the different religions and their connections felt unclear to me. Aslan is great as usual and the villains are all terrific with Shift being truly amazing and unforgettable and Ginger being quite solid, if a typical cat personality. I really liked Jewel and of course Puzzle was so sympathetic and I rooted for the little simple-minded guy throughout the whole novel. And I have to say that how the dwarfs were portrayed was so intriguing as the lack of faith was put into fantastical context in such a fascinating manner.
…………………………………………………………..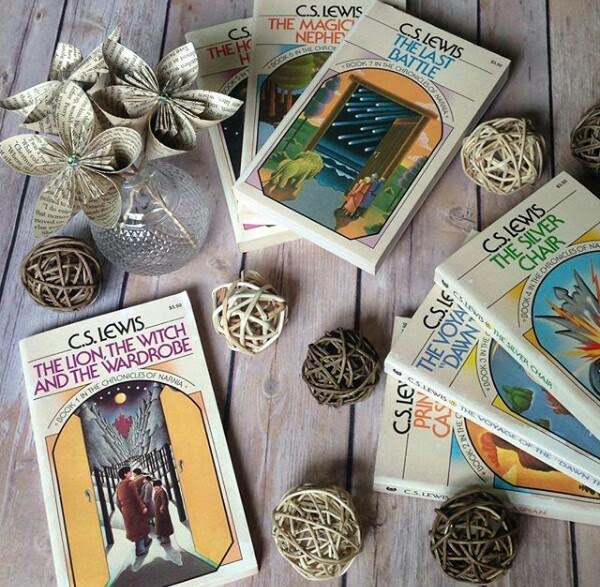 …………………………………………………………..
The Last Battle is definitely well written, if not as greatly paced, and it features good dialogue and descriptions. Some of the imagery is effective and the action is very well executed. The themes are strong and the book is extremely clever. I just wish that it was more emotional and that the conclusion was more grand and satisfying as a whole.
The Last Battle is not the greatest Narnia entry owing to its very disappointing and overly vague conclusion, but everything leading up to it is excellent with the battle itself being so well realized, the characters being superbly utilized and the plot is both well crafted and thematically very rich and sophisticated, even if it doesn't provide the much needed closure in its ending.
My Rating – 4.3
…………………………………………………………..