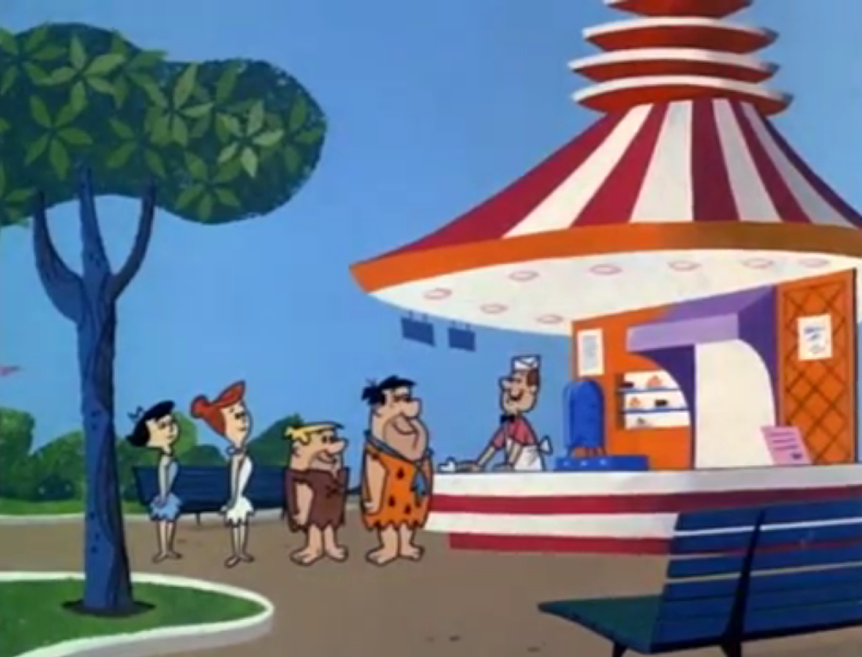 ………………………………………………………….
The Flintstones Season 5 Review
The fifth season of The Flintstones is solid, but is such a major let down after its four stellar previous seasons.
………………………………………………………….
"And take a look at those teeth?
What about them? No cavities."
………………………………………………………….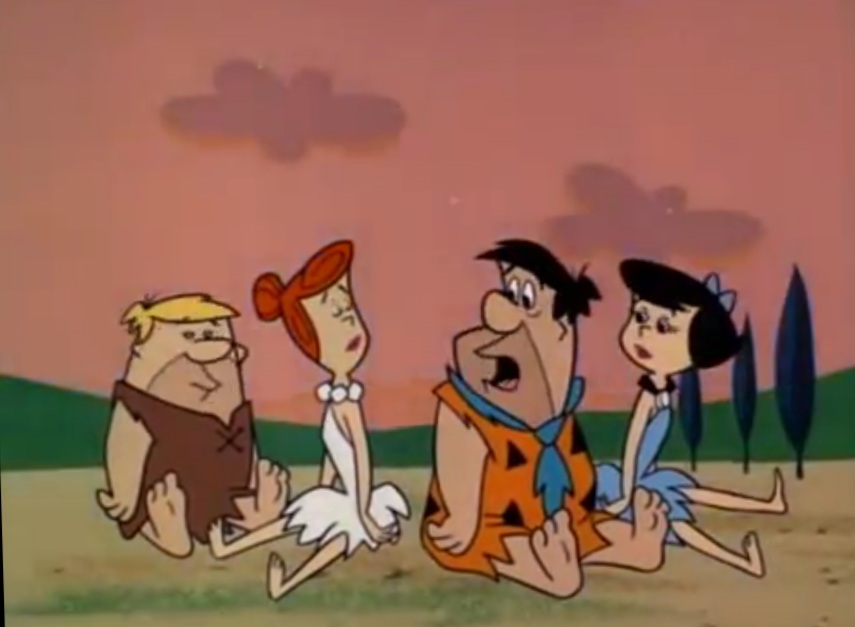 ………………………………………………………….
Hop Happy is a solid introduction to Hoppy, new pet of the Rubble family, but he isn't Dino as he is inferior to him in every regard and this episode, although it has its moments, isn't memorable or funny. Monster Fred has a ridiculous premise and the execution isn't better either leading to the first mediocrity for the series.
Itty Bitty Fred is once again silly (that is the defining trait of this entire season), but it is still a solid episode that is amusing and has its memorable moments. Pebbles' Birthday Party is such a typical, really forgettable episode that never differentiates itself from the others of similar type.
Bedrock Rodeo Round-Up is not only the first very good episode of the season, but is actually a great episode in its own right. Watching Fred trying to impress his child and have bitter reactions at his rival was very entertaining and it is one of the funniest episodes here. Cinderellastone again has a premise borrowed from a famous story, but it is admittedly very well done, stupendously so and every episode where Fred is dissatisfied with work is usually great.
A Haunted House is Not a Home is such an entertaining story where Fred is ordered to stay in a haunted house if he wants to inherit the fortune and of course it all turns out to be a prank. I liked this episode mostly because of very fun horror sequences and a very strong premise well used. Whereas this episode succeeded, Dr. Sinister failed in every regard as it is more ridiculous than interesting and both the story and the characters are annoying.
………………………………………………………….
………………………………………………………….
The Gruesomes is the same case with again silly characters and an odd storyline not meant for this show. The Most Beautiful Baby in Bedrock gets the most out of a premise that concerns those dull kids with a solid confrontation between Fred and Barney.
Dino and Juliet is a very good episode that benefits from an excellent feud between Fred and his neighbor, but it is disappointing that Dino's subplot with his partner and new babies didn't get anywhere in the long run. King for a Night is too convoluted and familiar in its plot, but I still liked it as it was quite fun and Fred is the true standout here.
Indianrockolis 500 is such a forgettable episode that I don't even remember it particularly well whereas Adobe Dick is truly one of the standouts of the season with such a wonderful, wonderfully amusing story and setting and even many really funny moments.
………………………………………………………….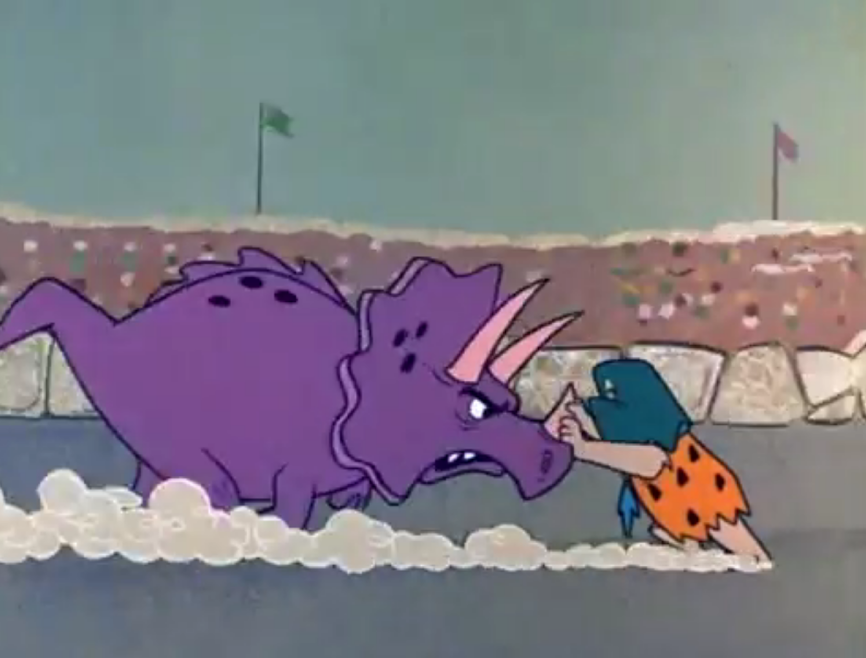 ………………………………………………………….
Christmas Flintstone sees Fred becoming a Santa in a typically overly saccharine adventure and Fred's Flying Lesson had a really good premise and should have provided us great jealousy from Wilma, but the end result is nowhere near as good as the premise demanded it.
Fred's Second Car is another dull and annoying gangster episode that really bored me to death, but The Time Machine is naturally one of the best episodes of the fifth season thanks to an authentic and one of a kind storyline where the crew travels forwards in time and watching them in various time periods that are familiar to us, but alien to them provided a winning situation after situation.
The Hatrocks and the Gruesomes has a very fun setup, but the execution is very weak. Moonlight and Maintenance is basically the same as the previous episode – good premise, but very poor execution and both are unfortunate in that.
Sheriff for a Day finds Fred becoming a sheriff for one day and although not bad, the episode isn't good either and I just could never understand why the west exists in this universe. That is lazy storytelling right there. Deep in the Heart of Texarock is similar, but even weaker this time around.
………………………………………………………….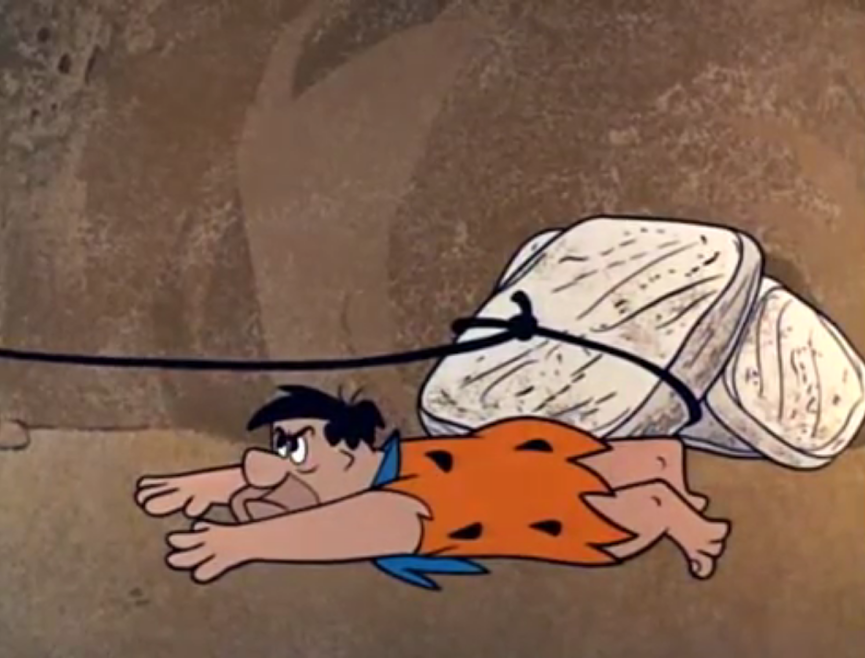 ………………………………………………………….
The Rolls Rock Caper again features typical situations and typical gangster routines, but the episode benefits from an awesome twist near the end which is why it is one of the better ones of its type. Superstone has not so great conclusion which is the opposite from the previous adventure, but it has such a great first half and Fred is so fantastic here.
Fred Meets Hercurock is another rehashed episode where he becomes a movie star for some time, very stupid that they repeated this so many times. Surfin' Fred has a solid setting, but the plot is beyond forgettable and quite uninspired.
So in the end, the fifth season of The Flintstones has its fantastic episodes, solid humor and Fred is terrific as usual, but the others take a backseat this time around which is unfortunate and too many episodes here are either passable or even mediocre leading to such an inferior season to the previous four. A major disappointment and the defining turning point to the worse for the show.
 ………………………………………………………….
Worst Episodes: Monster Fred, Dr. Sinister, Fred's Second Car, The Hatrocks and the Gruesomes and Moonlight and Maintenance.
Best Episodes: Bedrock Rodeo Round-Up, Cinderellastone, A Haunted House is Not a Home, Adobe Dick, The Time Machine and Superstone.
My Rating – 3.5
………………………………………………………….