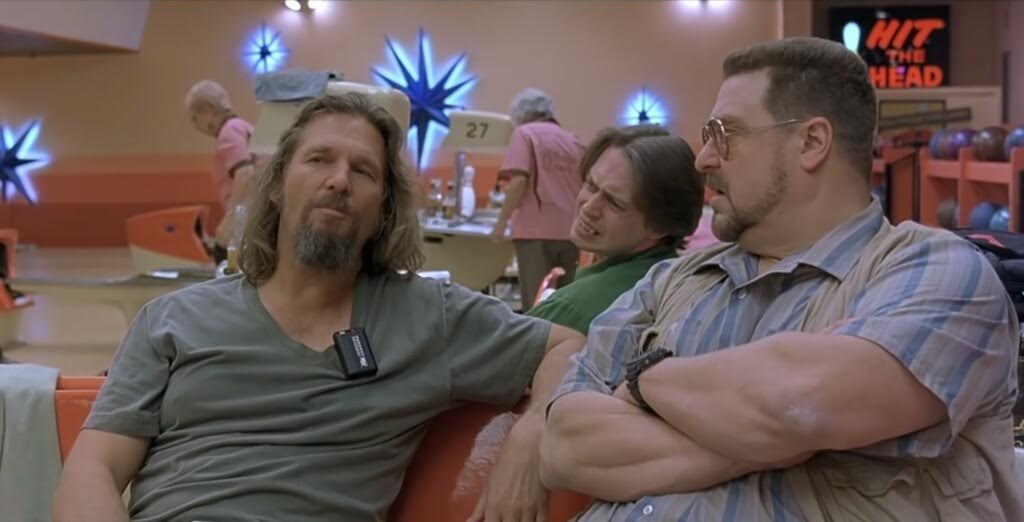 …………………………………………………..
The Big Lebowski Movie Review
The Big Lebowski is a 1998 crime comedy film directed by Joel and Ethan Coen and starring Jeff Bridges and John Goodman among others. It's an expectedly disappointing movie.
…………………………………………………..
"Let me explain something to you.
Um, I am not "Mr. Lebowski".
You're Mr. Lebowski. I'm the Dude. So that's what you call me.
You know, that or, uh, His Dudeness or, uh, Duder, or El Duderino
if you're not into the whole brevity thing"
…………………………………………………..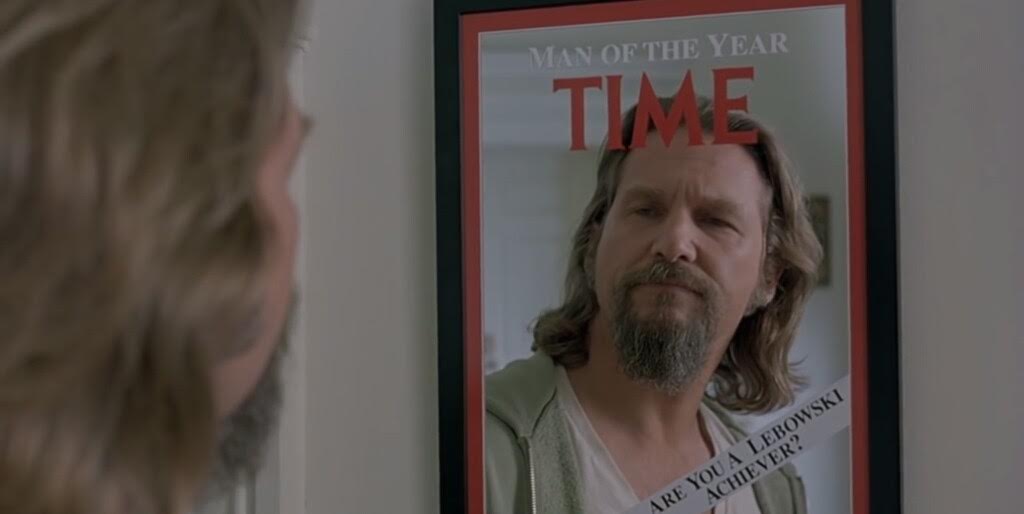 …………………………………………………..
What is the biggest problem here is its handling of genres. Whereas it does succeed as a comedy flick, it most certainly does not as a crime one. Not only do I think that the movie should have been just a comedy, but also those crime elements are either silly or boring. And sometimes the film is too violent. For instance, that ferret sequence is disgusting. It is admittedly original, but still too gross.
But the film is solid as comedies go. It is never as awesome or as hilarious as I expected it to be, but it's still funny and more than enough moments were well scripted and had some good laughs. The Dude is the reason to watch this movie and he never disappoints. The only thing that disappoints is the filmmakers' refusal to have the entire movie revolve just around him as he is easily the best part. I liked his character quite a bit and the stoner humor is strong. I also really liked Walter and the constant quarrelling about Vietnam between the two was amusing. They had a great dynamic together. But all of the other characters aren't that great and Maude is a typically sexually charged female character whom I found annoying.
…………………………………………………..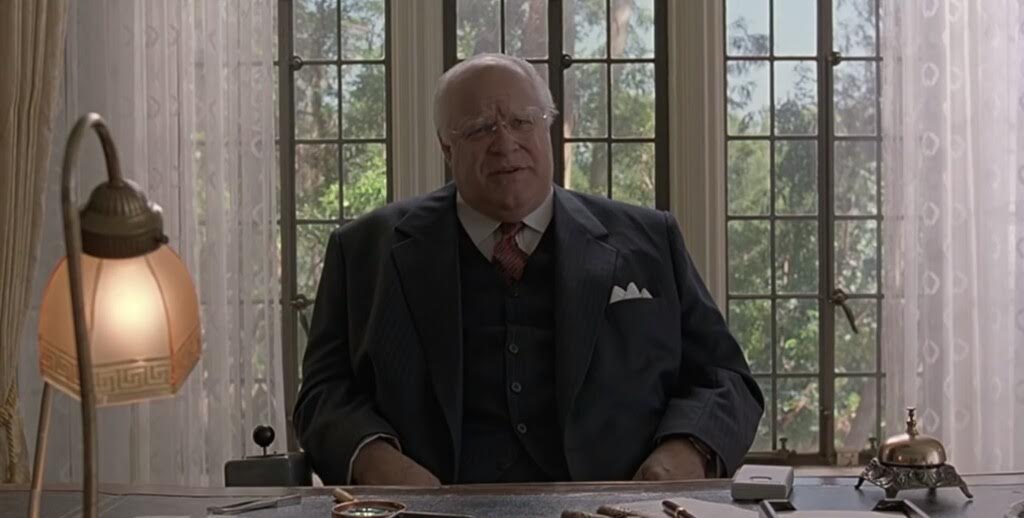 …………………………………………………..
The acting is strong with Jeff Bridges giving a powerhouse comedic performance in an iconic role. John Goodman is also exceptional and the two are great together. The directing from the brothers is again annoying and I continue to dislike their style.
The Big Lebowski benefits from a great  use of dream sequences and those were not only inventive, but also very entertaining and funny. Rarely do I like such scenes, but here those were some of the highlights. And the entire movie, I admit, is pretty authentic and original. Some of those original aspects, most especially its comedic handling of the crime elements, were not good, but most are pretty good with dream as well as some action scenes being superb.
The Big Lebowski is mostly well edited, but definitely too long as the running time should have been trimmed given the fact that it's a comedy. That resulted in some repetitive and boring scenes. The effects are good in those dream sequences that are well established, the acting is superb and the humor is quite solid, if not great. The dialogue is also pretty good. Some of the lines really made me laugh and were so amusing and the entire stoner aspect to it is terrific.
…………………………………………………..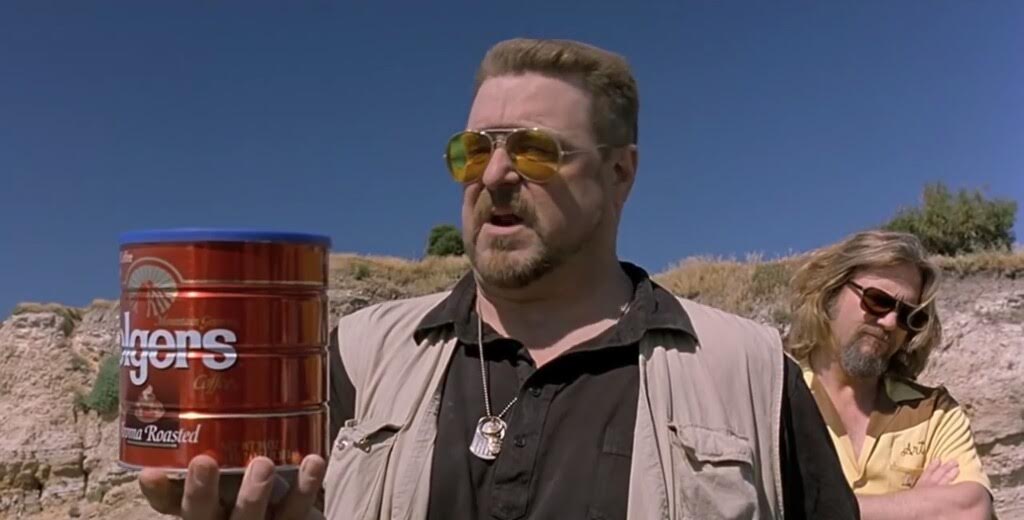 …………………………………………………..
The film oddly wasn't nominated for any Oscars, but it is a cult movie that is beloved by many and is held as a comedy classic. To me, it is far from a great or even a particularly good film, but it is certainly solid and it has its strengths. It's just a problem that for every great aspect, you get one that is bad or unfortunate. Those weaknesses prevented this movie from reaching some great heights it was destined to reach. But as far as Coens go, this is one of their better and more entertaining films for sure.
The Big Lebowski has many problems including its crime elements that are either boring or uninspired as well as its overlong running time and forgettable supporting characters, but the main characters are great, the humor is mostly good, the dialogue is pretty solid and the film is quite authentic in some areas, especially those dream sequences that are some of the highlights here. In the end, it is solid, but disappointing.
My Rating – 3.5
…………………………………………………..