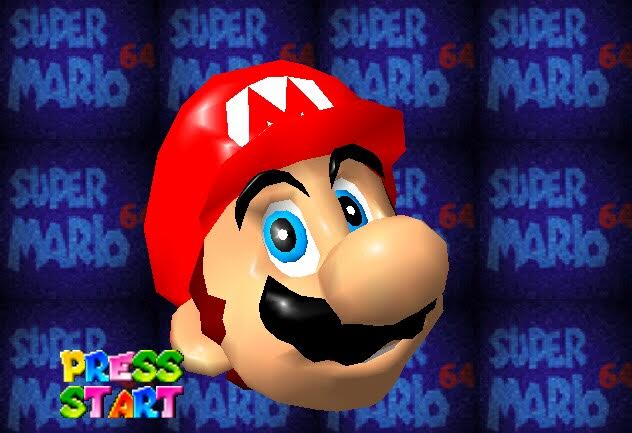 ……………………………………………………………..
Super Mario 64 Game Review
Super Mario 64 is a 1996 platform game created by Shigeru Miyamoto by Nintendo for the Nintendo 64 console. It is an important, influential game which is still very good to this day.
……………………………………………………………..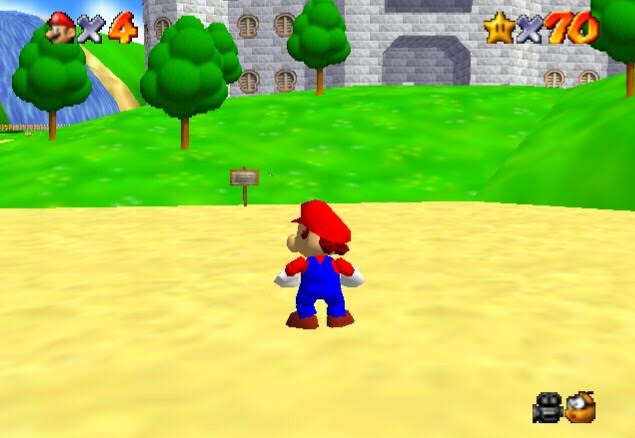 ……………………………………………………………..
"It's a me, Mario!"
……………………………………………………………..
So this is a pretty revolutionary game in the video game history as it is one of the first 3D games ever and it influenced the medium of 3D platformers being the granddaddy to them all. It is also one of the first to employ open world exploration in it and non-linear and vast levels and stages. Not everything in Super Mario 64 aged well and more on that later, but the 3D graphics and the overall level designs and gameplay did age stupendously well as they are impressive.
Of course the plot here is pretty simplistic as it has Mario trying to save Princess Peach who is held in her castle by Bowser. But as platformers go, the plot is fine and the characters are surprisingly well utilized with Mario being memorable and very funny with his Italian speech impediment being amusing. Some of his lines here were just hilarious and they made me laugh almost every time.
……………………………………………………………..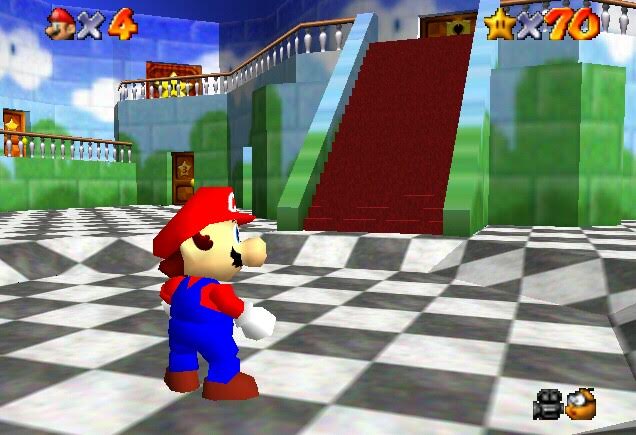 ……………………………………………………………..
Now let's talk about the gameplay. It has fifteen courses and in each one of them there is a possibility to get seven stars and when you get seventy stars, you can unlock the final boss. This star system was incredibly advanced for its time and works so well and proved to be naturally influential. I liked it as it gave you room to explore a lot, but you didn't have to get all the stars if you didn't want to. I loved that they gave you that choice. But because you basically have to get seventy starts in the entire game and for each star you have to complete a task of which at least half are quite demanding, the game ended up being very satisfying in terms of longevity. I played it for weeks until finally finishing it.
But another reason why I played it for so long lies in the difficulty level which is tremendously high. It is actually not one of the hardest games I've played, but a couple of tasks and levels were some of the most demanding and frustrating I've played so far in any game, that's for sure. Admittedly some tasks felt too irritating in their apparent masochistic tendencies, but mostly its incredible difficulty proved to be a rewarding experience.
……………………………………………………………..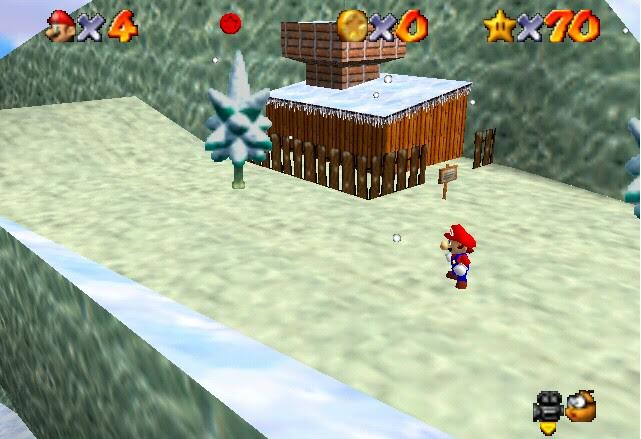 ……………………………………………………………..
The problems of Super Mario 64 are twofold and unfortunately both of these problems are so big that they prevented me from giving it a higher grade. One is the level design. It is mostly stupendous and well thought out, but some of the tasks were super frustrating nonetheless because there is no chance in hell anyone could find some secrets and stars and finish those small tricky tasks that felt overly specific and just ridiculous. Nobody could finish this game without looking at internet help and that was really problematic.
But an even bigger problem is the camera. Wow, what annoying camera movements. The game is important for having an advanced camera system for the time, but unfortunately now it is dated and definitely mediocre. They gave you the option to change the view for yourself, but it was horribly implemented so I never used it myself. And the camera moved as it deemed fit and sometimes the choices were horrible and actually could hurt your chances at finishing a particular quest at time and just right.
But there is no denying that the graphics is where the game shines and it truly is a groundbreaking achievement. The stages and courses are so well depicted owing to awesome world building and quite impressive level designs, but the game is fluid for its time with good colors and pretty good character designs too.
……………………………………………………………..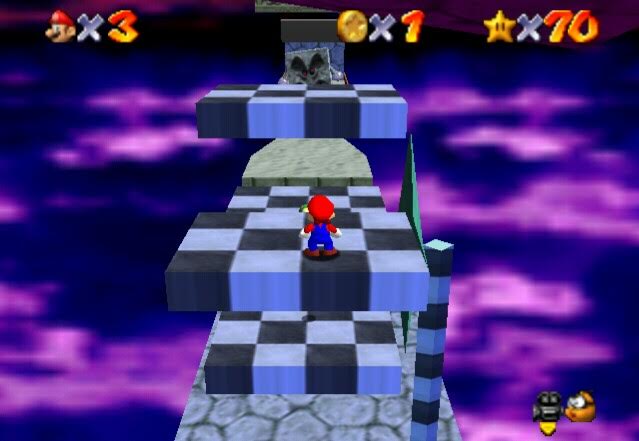 ……………………………………………………………..
The sound effects were top-notch and the score is actually very exciting, memorable and fun with many catchy and fittingly fun or dark tunes according to the stages themselves. The game is so well crafted on almost every level technically, discarding only the camera angles. I also really liked its boss fights. Most of the tasks were excellent and sometimes it was wonderful exploring the castle and its various courses, but the boss fights and levels that led to them were the highlights in their closed world, dangerous and demanding approach plus the Bowser fight was just fantastic. It took me a lot to beat him as the level is so hard and perfectly constructed and it was all the more rewarding watching those end credits afterwards. In the end, I really liked and respected this game despite its couple of flaws.
Super Mario 64 definitely felt dated and annoying in its horribly implemented camera angles and some tasks and quests were too specific, but other than that, the game is actually really respectable, groundbreaking in its graphics and so incredibly well crafted on almost every level with great sound effects and such memorable and amusing title character. The level designs were great, its 3D was awesome, the world building is impressive and the game is demanding, yet always fun and charming to play.
My Rating – 4.3
……………………………………………………………..