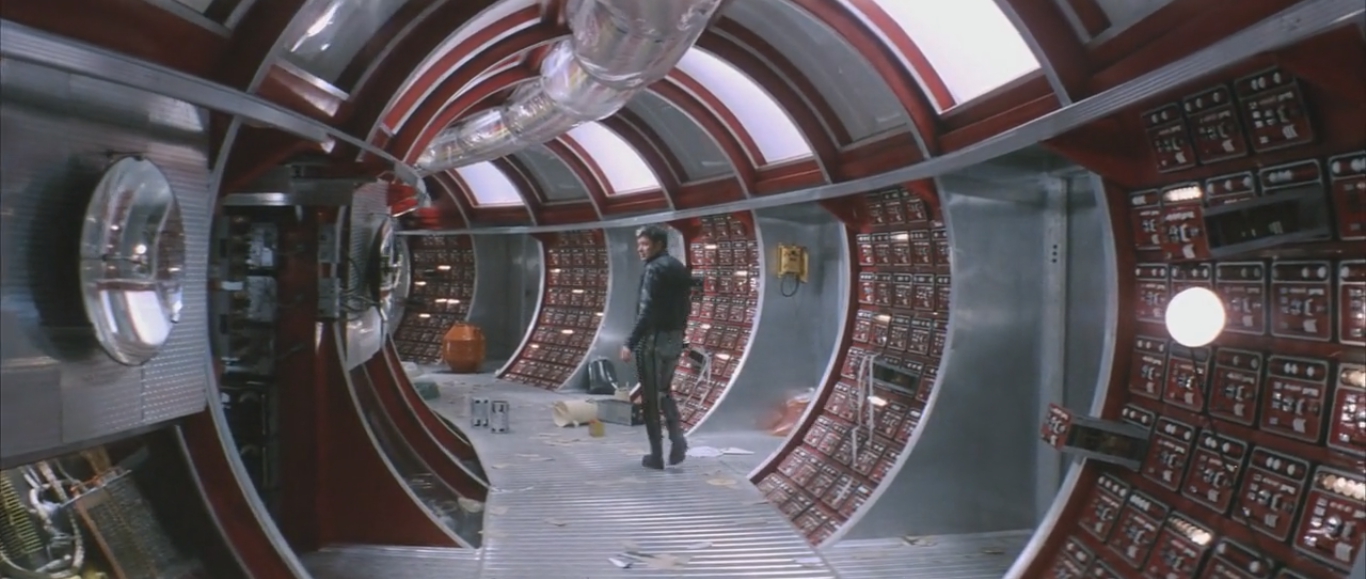 ……………………………………………..
Solaris Movie Review
Solaris is a 1972 Russian science fiction drama film directed by Andrei Tarkovsky and starring Donatas Banionis. It truly is an interesting, accomplished film that is the director's finest.
…………………………………………………..
"We don't want to conquer space at all. We want to expand Earth endlessly.
We don't want other worlds; we want a mirror. We seek contact and will never achieve it.
We are in the foolish position of a man striving for a goal
he fears and doesn't want. Man needs man!"
…………………………………………………..
…………………………………………………..
In my opinion Solaris is equally a science fiction film and a psychological drama as it definitely uses both of the elements abundantly. There are some thriller/horror elements in it as well, but those are rare. It succeeds in both of those areas, but to me it is great as a science fiction tale as it is very serious, scientific and filled with such wonderful, truly atmospheric thrills that add a lot to its already unique experience.
I liked its characters and the film is great for being basically a chamber piece as it follows just a couple of characters and thus they become fully developed and their dilemmas are fully explored. The most memorable two are obviously Hari and Kris Kelvin. Hari (or should I say the alien version of her) is very intriguing as we see her become a genuine human being and highly emotional one whereas previously she was just a cold, calculated visitor. Her dilemmas and her entire arc really reminded me a lot of Ava from 'Ex Machina'.
…………………………………………………..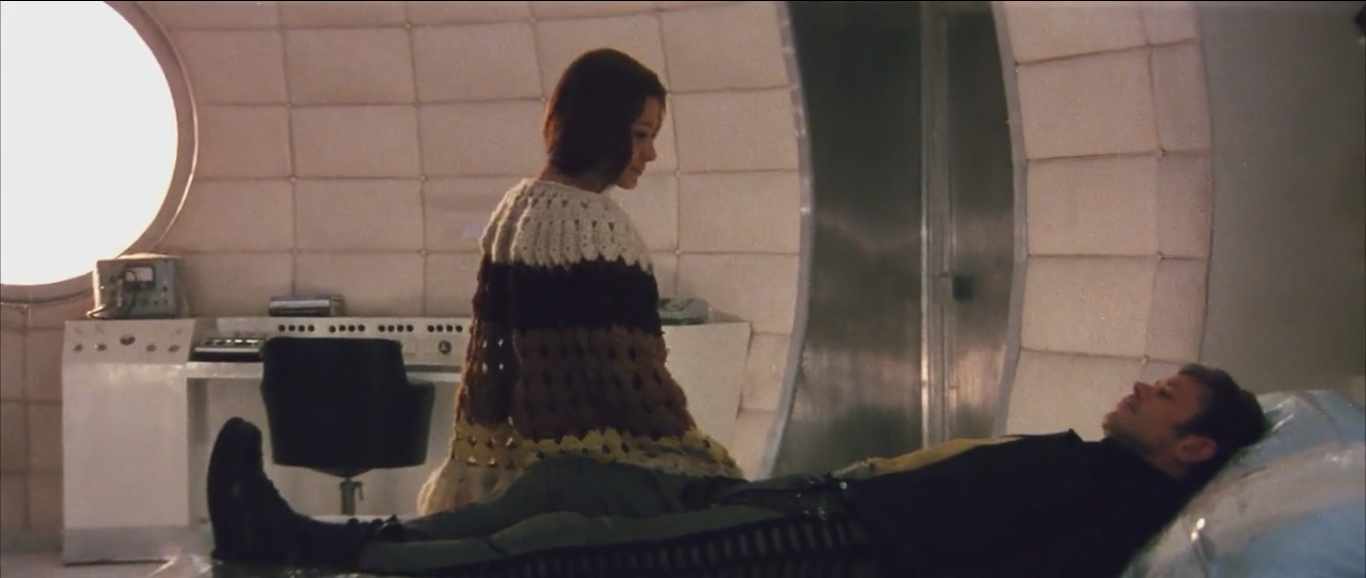 …………………………………………………..
But Kris is the highlight as he felt like a real person and watching him go through a number of emotional states was dramatic and emotionally rewarding. The relationship between the two is great and certainly quite fascinating. But a lot of the character success stems from the performances of these two talented actors. Natalya Bondarchuk is great in a very emotional role, but it is Donatas Banionis who steals the show here as his performance is very subtle and admirably natural.
Solaris is obviously a very slow movie and there are some scenes here that are extended needlessly to an excessive, frustrating amount of running time. However, it is still for the most part an engaging and even immersive movie which is a testament to how strong the script is and how sophisticated the dialogue is. There isn't a lot of dialogue here, but the second half featured much more lines than the first one and all those discussions were very interesting and clever.
…………………………………………………..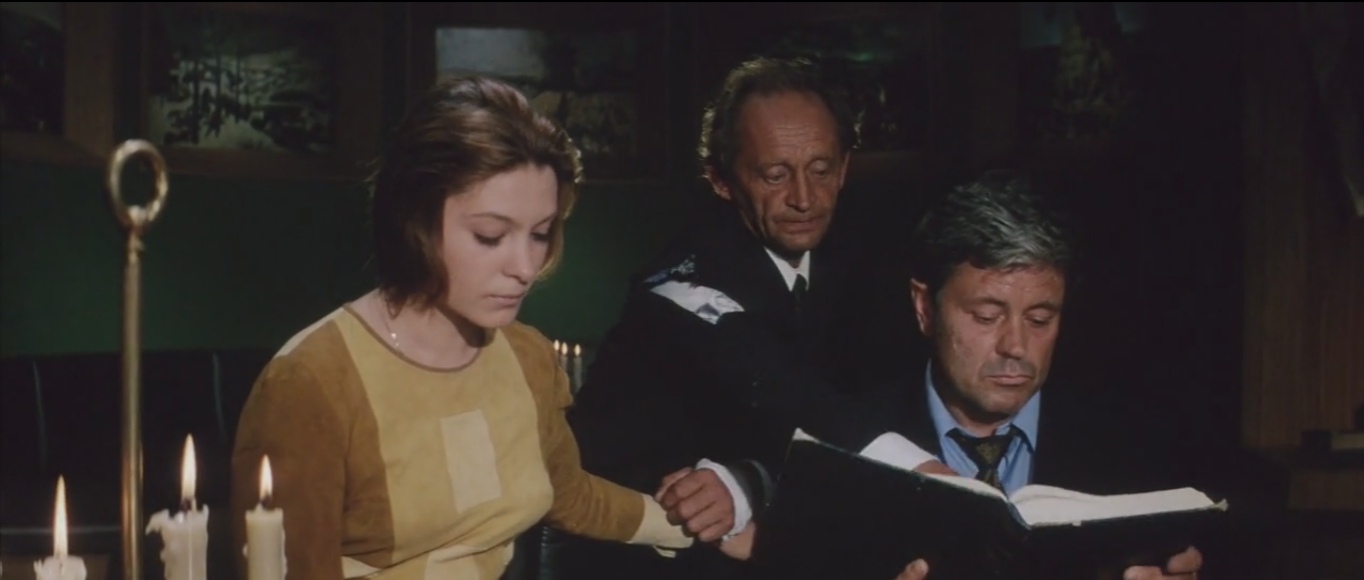 …………………………………………………..
So the pacing is slow and the film relies heavily on ambiguity and open interpretations. As far as arthouse pictures go, I have to admit that Solaris is one of the few that I actually really like and even admire. That is because the film is so interesting and so visually dazzling that it entirely transports you to its setting, story and most importantly atmospheric mood and it never lets go. It thus exponentially decreases the level of boredom which easily could have been high with this slow pace.
The film is technically very accomplished. The cinematography here is gorgeous. Some of the shots are absolutely astonishing and the camera perfectly follows the action on screen with a great eye for detail. But the imagery is stunning. I loved the interior of the ship, very memorable. I loved the images of the planet itself and surely its ambiguous and simply unforgettable ending is the standout sequence as it is beautiful and wonderfully mysterious. It is one of the best endings in a science fiction film undoubtedly.
…………………………………………………..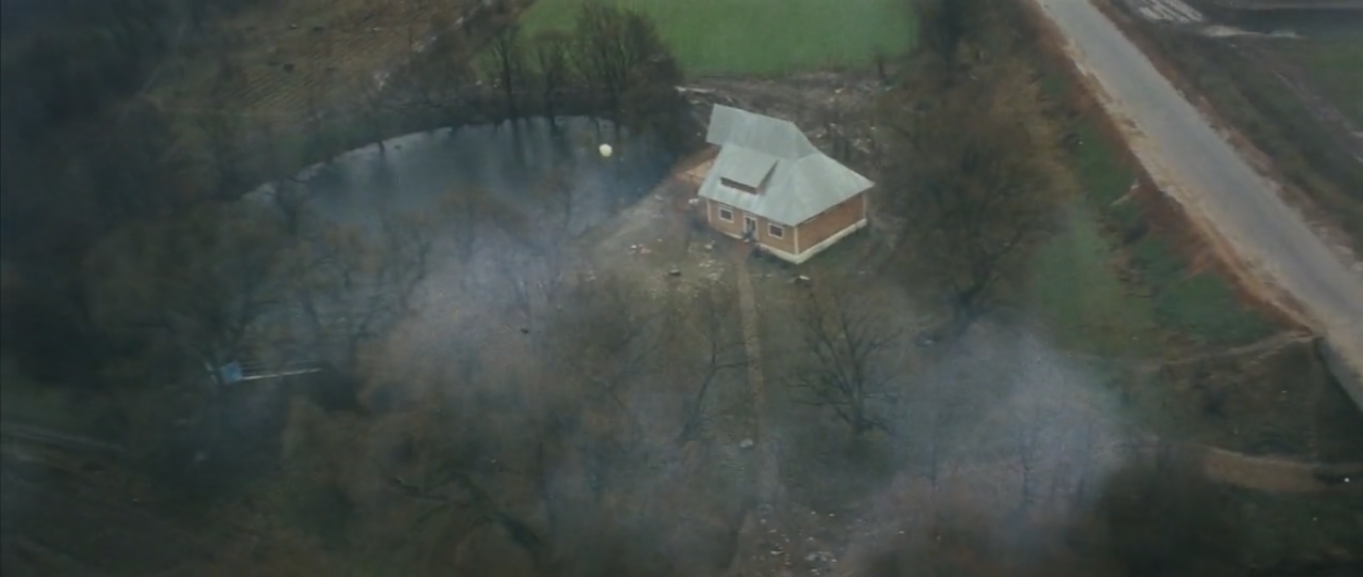 …………………………………………………..
The film is sometimes overly artistic, pretentious and too slow with the highway scene being the worst example of all that, but it succeeds as an art film because there are quite many scenes that work tremendously in that context. For example, the painting scene is truly something special and quite beautiful, but also creepy in score. The film's score is very strong and the sound design is excellent. In the end, it does feel similar to '2001' in some areas, yet it is very much its own thing as most of it is different and original. Tarkovsky's movies are definitely not my cup of tea, but Solaris is the one film from his that I truly admire.
Very difficult to follow at times and immensely slow, but immersive and unique, Solaris succeeds on many levels – as a thrilling sci-fi story, a showcase for acting and an intimate human drama. With beautiful cinematography, complex and philosophical story, positively ambiguous ending, creepy and alienating atmosphere and an assured direction from Tarkovsky, Solaris is undoubtedly one of the best films both 1970s and science fiction have to offer.
My Rating – 4.5
……………………………………………..