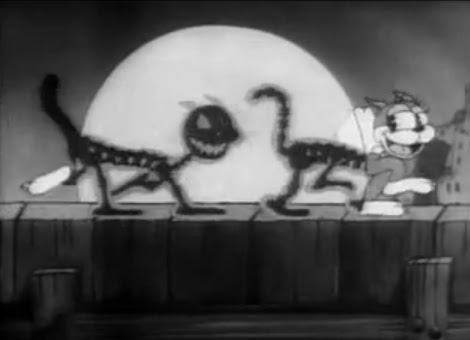 Sittin' on a Backyard Fence Review
Sittin' on a Backyard Fence is a 1933 animated short film from the Merry Melodies series. It is the last entry from this year.
I liked this one quite a bit. I've had a problem with it in terms of the character designs which are unappealing as the cats look odd and unrealistic. I also thought that the film should have been shorter, more effective and much better edited. The premise wasn't executed to its fullest potential.
But still it was a lot of fun watching the rituals of cat courting. I really liked its characters and some scenes were even quite funny. Of course the ending has to be the highlight as it was such a clever and amusing way to end the whole film, really well done and memorable. I just wish that the rest of the cartoon was as memorable.
Sittin' on a Backyard Fence is fun and with a great premise, but it should have been much better executed overall.
My Rating – 3.5