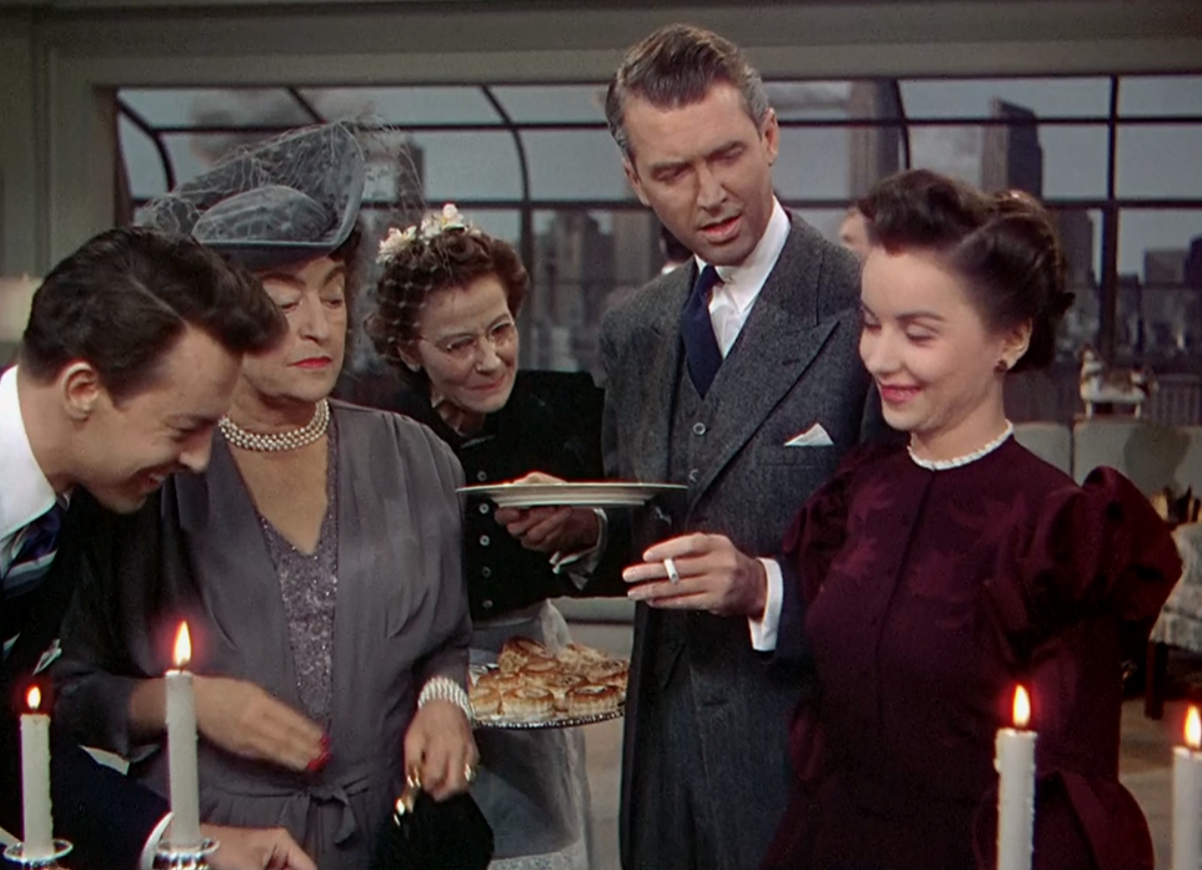 …………………………………………………
Rope Movie Review
Rope is a 1948 thriller film directed by Alfred Hitchcock and starring James Stewart, John Dall and Farley Granger. It is one of the director's best films.
………………………………………………….
"Good and evil, right and wrong were invented
for the ordinary average man, the inferior man,
because he needs them"
………………………………………………….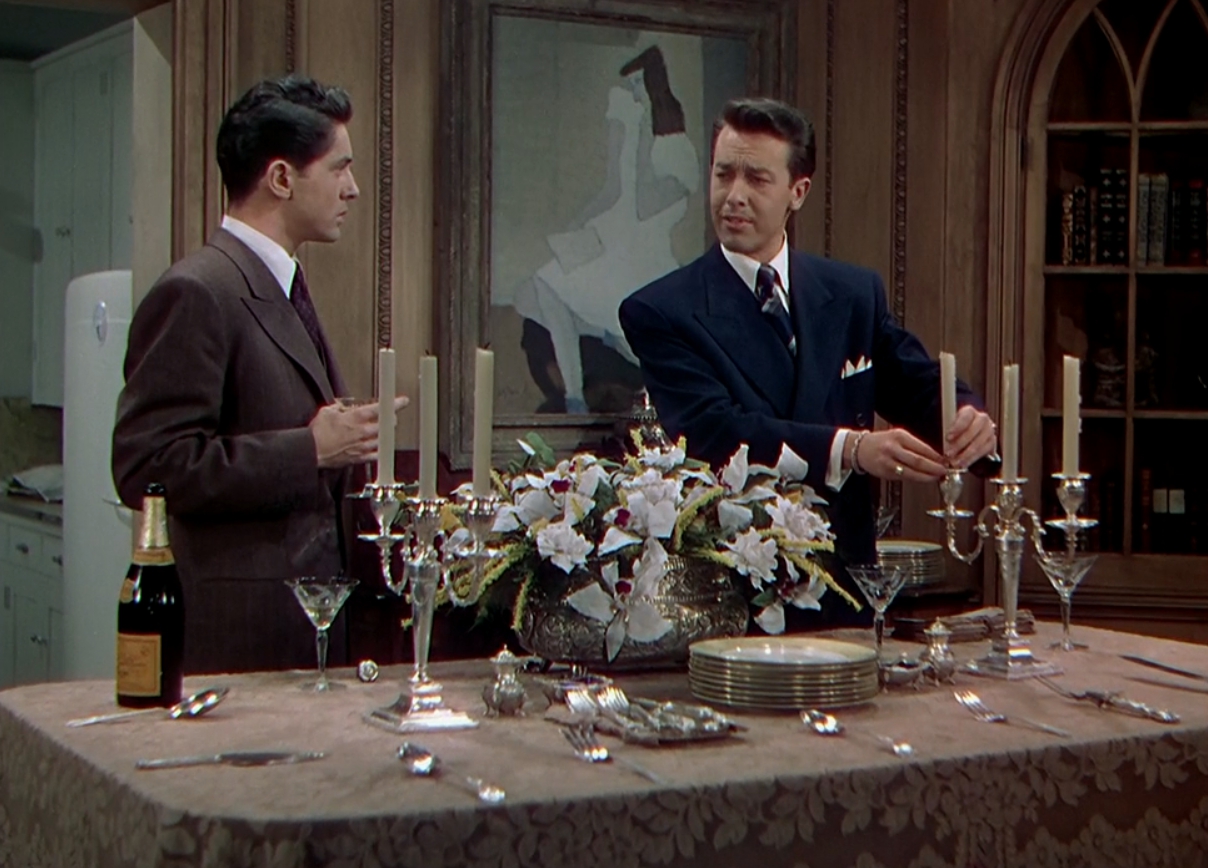 ………………………………………………….
Rope is quite a masterpiece. It surely is one of his most underrated films that should belong on any top ten lists. The film reminded me of 'Seven' in its exploration of experimental murder and their thought that they are superior to others and that intellectually inferior do not deserve to live. A truly clever script and the film deals with the psychology of its characters so well. Perfect murder, morality and Nietzsche's superman concept are so well explored.
Its limited set of characters is great as all of them get good roles. Mrs. Wilson is your typical nosy housekeeper and she was quite funny at times. Kenneth is okay but more forgettable and Jane is memorable. That triangle was well set up. David's father also had some good moments and in my opinion Mrs. Atwater is really funny with her quirks and smiles.
Phillip and Brandon are so obviously a gay couple that it is interesting how the movie got past the Hays Code. Their relationship makes the movie very interesting and different for its time period and even now as we do not see it all that often. Phillip's more nervous behavior and the fact that he has guilt over the murder perfectly contrasted the more cold and calculated behavior from Brandon. A very interesting dynamic.
………………………………………………….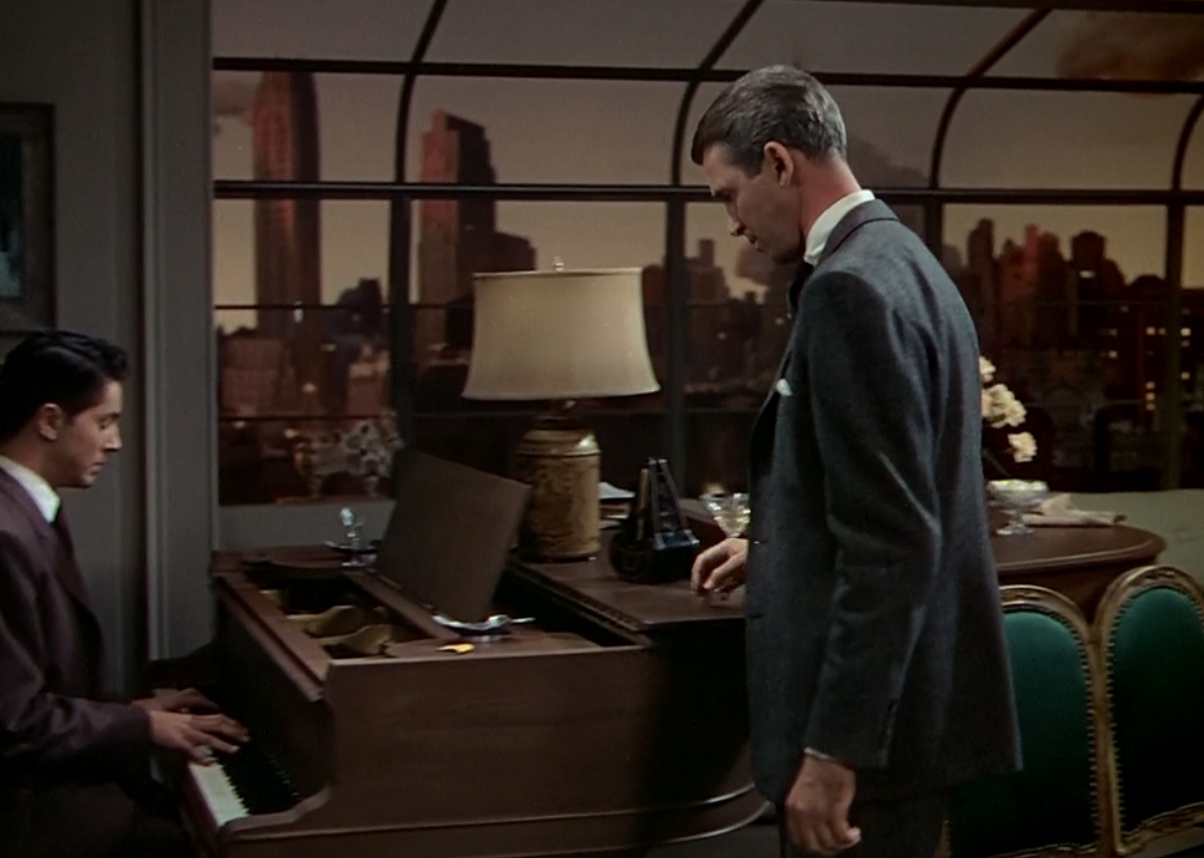 ………………………………………………….
And of course Rupert is great as this sort of detective and I liked how smart he was but that it was believable how he came to the realization that they committed a murder by analyzing the room thoroughly. Farley Granger and John Dall gave pretty good performances, both facial and physical, but of course James Stewart steals the show as his performance is truly terrific per usual.
Rope naturally features amazing cinematography, the best of its kind. It is 'Birdman', but done right. Yes, some bit parts definitely felt like cuts and were noticeable, but the film is mostly incredibly well shot and its long take is beautifully arranged and frankly very commendable and inspired. It is a character in its own right and some of the camera movements were very subtle and I loved how it panned the room and showcased the items related to the murder. The rope and especially chest were some of the best used Hitchcock items ever.
The only problem in the movie is that the ending wasn't as perfect as the rest of the film was. In my opinion, it was riveting and exciting, but the taking of the gun and the prolonged conversation about the murder were somewhat unrealistic. And the film definitely should have been longer.
………………………………………………….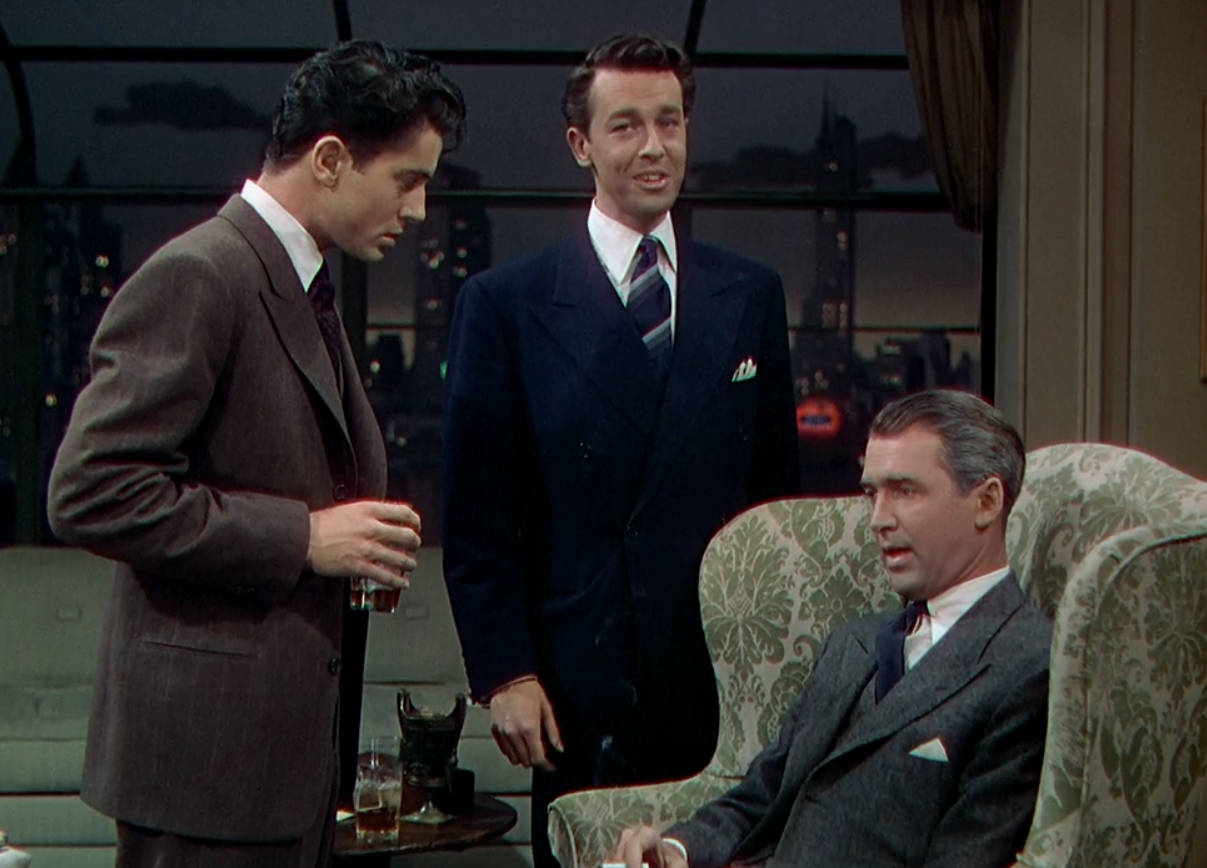 ………………………………………………….
But the finale is absolutely perfect. By showing us how they wait for the police to arrive instead of the police retaining them, the film managed to be incredibly suspense and those final moments were all the better for that choice. I loved the dialogue in this film, very smart. It is one of those talkative movies which are confined in space and the discussions are all that matters. This particular apartment is beautiful, its New York cyclorama is truly extraordinary and the Technicolor is wonderful here. As his first color film, it is technically polished and great. Hitchcock directed the movie stupendously and it truly is his first masterpiece.
With absolutely amazing cinematography with a groundbreaking, accomplished use of a long take, excellent performances, a superb use of its talkative and confined space approach, greatly explored psychology of its characters and smart themes along with an admirable attention to detail, Rope is one of Hitchock's greatest and most underrated films that is always riveting, different and unique.
My Rating – 4.5
………………………………………………….