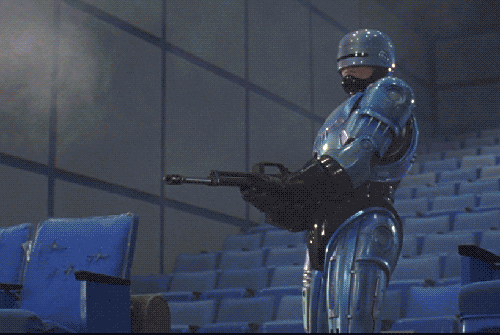 …………………………………………………
RoboCop Movie Review
RoboCop is a 1987 science fiction action film directed by Paul Verhoeven. It is a campy, but surprisingly solid genre flick.
………………………………………………….
"I'd buy that for a dollar!"
………………………………………………….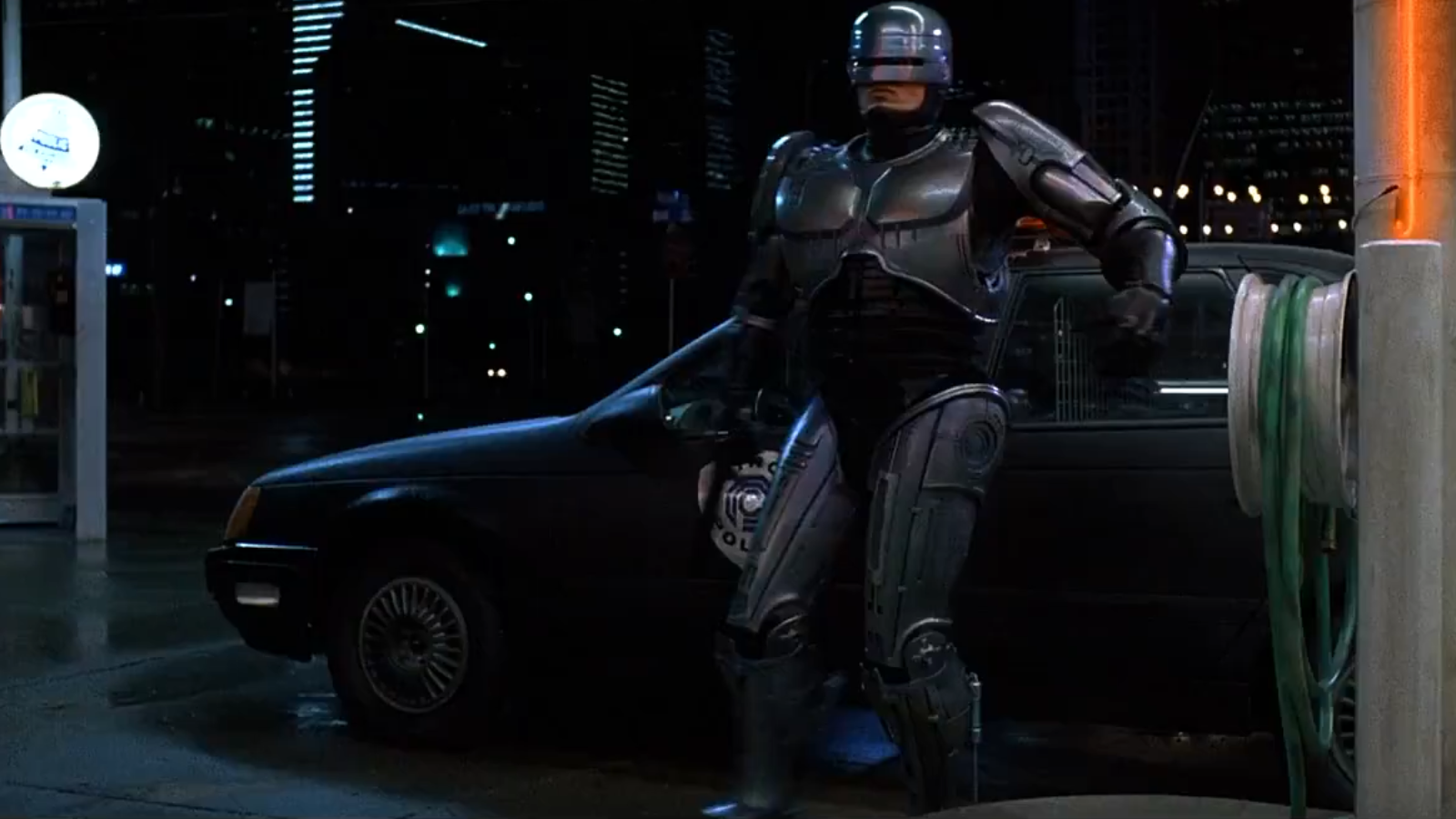 ………………………………………………….
I actually enjoyed this movie for the most part and that I did not expect at all so it was a pretty pleasant surprise over all. In particular the storyline is the strongest aspect here along with the emotional resonance. The film has some quite moving moments and I really liked the main character and his solid development.
Officer Anne Lewis is also pretty solid and those two share the best moments with all of the other characters being forgettable. The acting is nothing to write home about, but at least the characterization is pretty solid.
I do not know what critics find that is clever or thematically rich in RoboCop as to me it is just a sci-fi action flick and there is nothing wrong with that but I do not like when they assign more to a pretty straightforward film which has pretty good storytelling and many memorable plot points and scenes, but it is just never smart.
As for its problems, well RoboCop is basically your regular eighties movie and by that I mean that the camp excess is evident from the get-go. The film is very campy, very silly and at times quite cheesy too. The scenes where he fights crime were easily the worst offenders here as they were beyond silly and campy.
………………………………………………….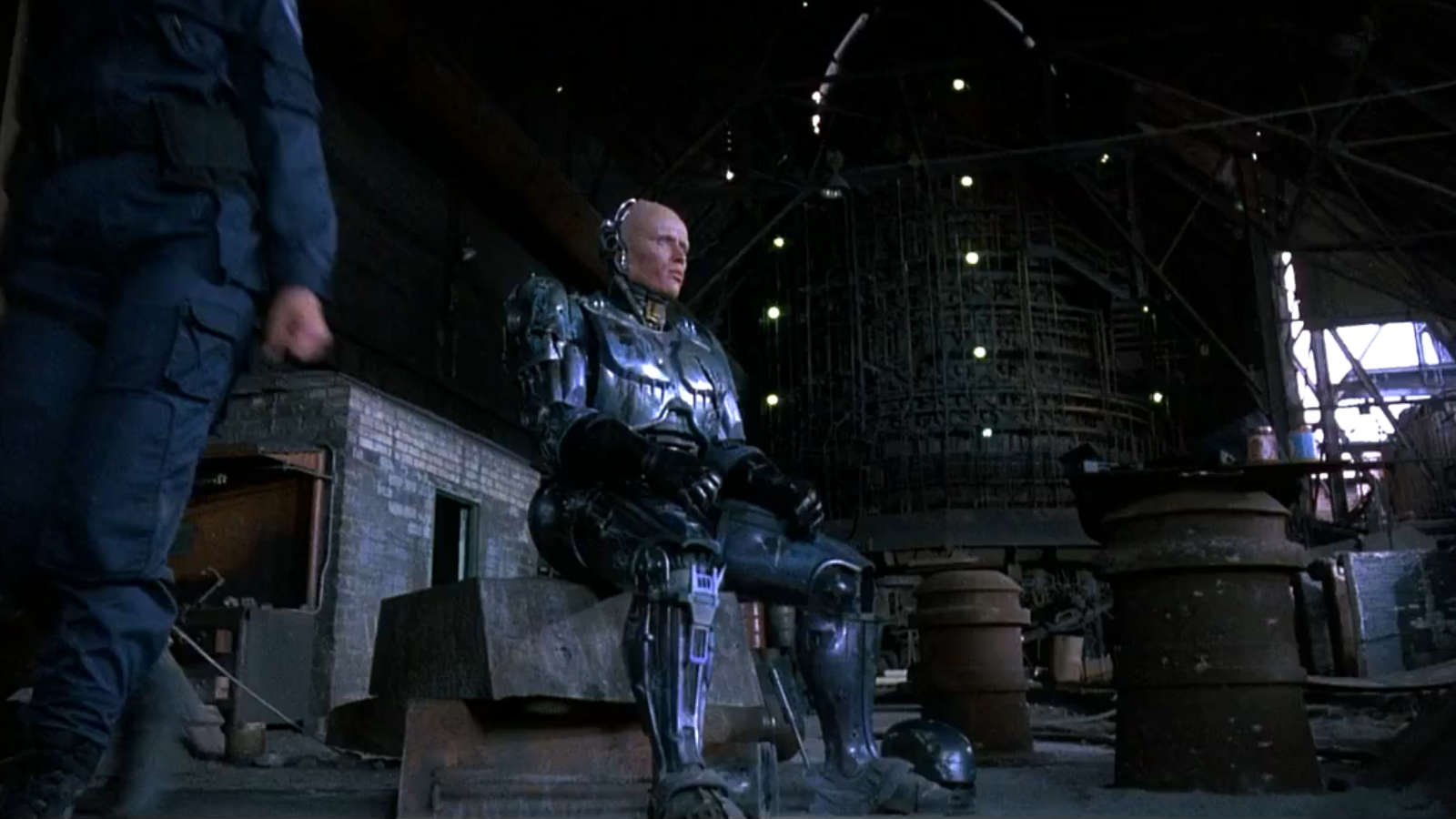 ………………………………………………….
But it is mostly a very well made film which takes its time to get there owing to a somewhat standard first act, but the third act is the highlight and the second act is fun despite it being very dated and silly in approach.
The special effects are not the best and the android does not look great at all. He is memorable in his design, but not really great or inspired. I also thought that the action was fun, but definitely dated in execution. The pacing and editing are solid and the direction is fine. It is mostly a solid blockbuster flick which is as good as these 80s action flicks can be.
RoboCop definitely is incredibly silly, campy and cheesy in a typical 80s fashion, but it is actually a surprisingly solid, even charming sci-fi action flick with solid characters, fun action and a particularly entertaining and at times even emotionally resonant story with a couple of memorable plot points and sequences.
My Rating – 3.5