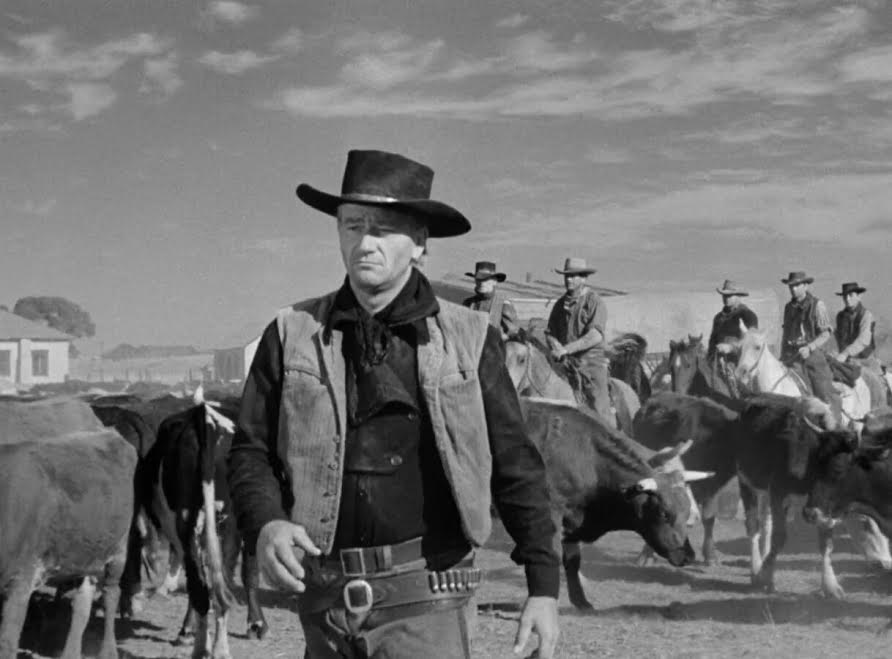 …………………………………………………………………………
Red River Movie Review
Red River is a 1948 western film directed by Howard Hawks and starring John Wayne and Montgomery Clift. It is a standard western, solid, but typical.
It follows the first cattle drive from Texas to Kansas along the Chisholm Trail and the growing feud over the management of the drive between a father and his adopted son. Yes, everything about this movie is very clichéd and what you would expect from this genre. That doesn't mean it is bad because it is a solid movie, but it still means that it is far from great and certainly overrated as there isn't anything new or different introduced here.
…………………………………………………………………………
"Well, I don't like to see things goin' good or bad.
I like 'em in between"
…………………………………………………………………………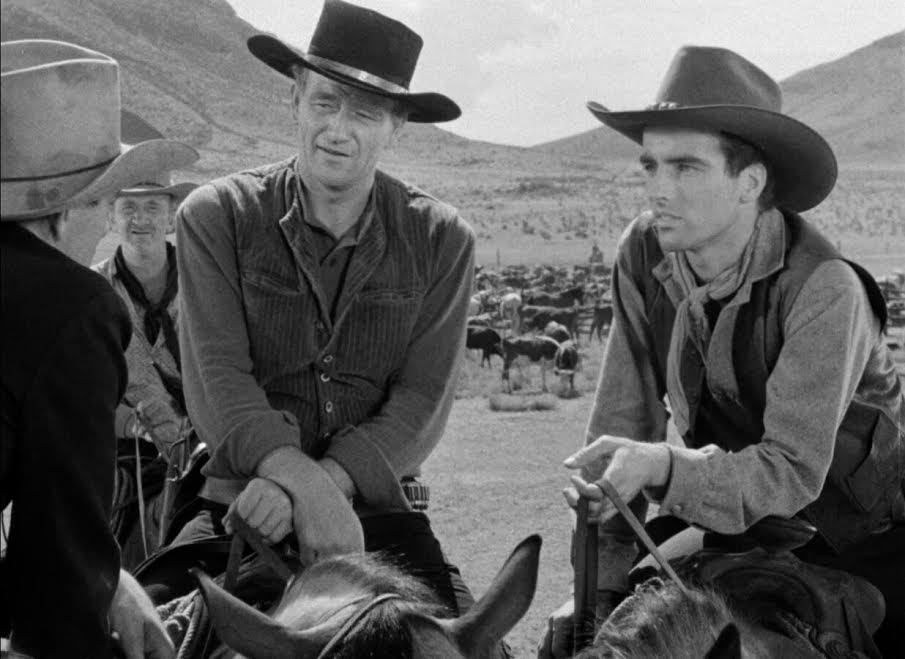 …………………………………………………………………………
John Wayne is excellent in this more mature role for him. Montgomery Clift is an unusual choice for this genre, but he did give a reliably good performance. Walter Brennan is another highlight as he is always great in these supporting roles. The acting is excellent, but the roles themselves aren't. None of the characters were even remotely interesting to me and they were all pretty standard western archetypes.
Red River's standout aspect has to be the cinematography which is gorgeous. The film is so well shot that it must be great watching it on the big screen. Some of the scenery is beautiful and the film definitely had a big budget which is evident in every frame. Not only did they obviously employ a lot of extras, but the film also looks and sounds realistic and it is very sumptuous.
…………………………………………………………………………
…………………………………………………………………………
The score is good, but the sound effects and sometimes the score itself bothered me as they were overloud and too bombastic which was typical for the films of the period. The film is solidly edited, but it is still a bit slow and sometimes very dull mostly because the running time is most certainly overblown and there isn't much of a plot to be had here and the character interactions, though definitely well executed, are again expected. In the end, Red River is a solid western, but one that doesn't have anything truly great in it, save for the technical aspects.
Red River is a pretty solid western with truly excellent cinematography, quite good score and superb performances, but the plot is lacking as it is too simple, the characters are also pretty typical and the entire film is very standard for the genre with nothing differentiating it from other westerns.
My Rating – 3.5
…………………………………………………………………………