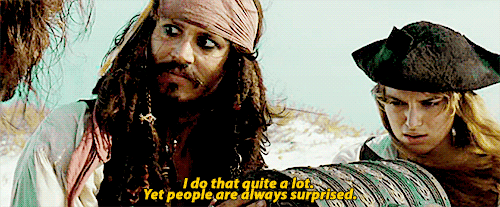 …………………………………………………
Pirates of the Caribbean: Dead Man's Chest Movie Review
Pirates of the Caribbean: Dead Man's Chest is a 2006 fantasy swashbuckler film directed by Gore Verbinski and starring Johnny Depp. It is a very good, strong sequel.
………………………………………………….
"There will come a time when you have a chance to do the right thing.
I love those moments. I like to wave at them as they pass by"
………………………………………………….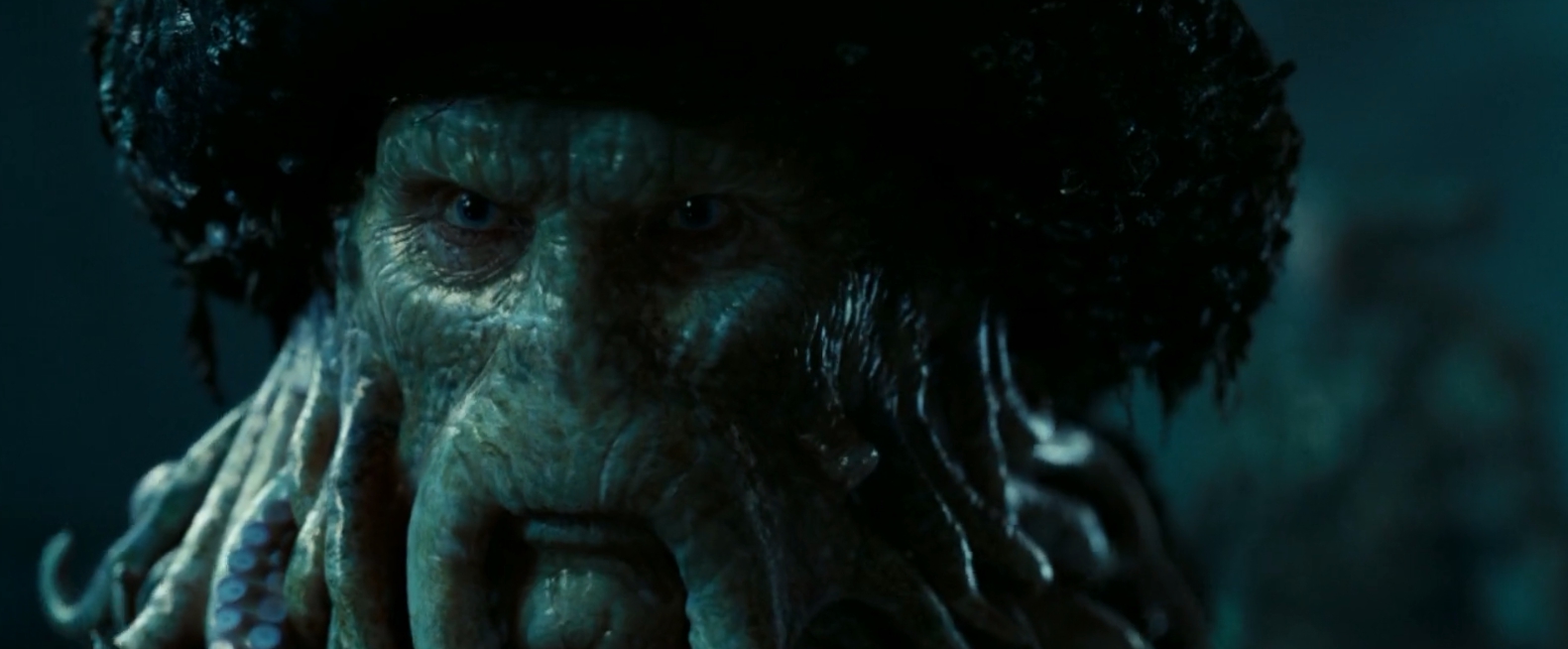 ………………………………………………….
Critics pinpoint the plot as very weak here, but I disagree. Certainly it takes the backseat to the action and spectacle, but it is still a solid story which further broadens this world and mythology. I liked its adventurous side, but to me the fantasy elements were the strongest this time around as the titular chest was a superb plot device and those odd-looking animalistic humans are very interesting both visually and tonally as they bring some darkness to this franchise.
Let's talk about the characters. Jack Sparrow is even more fun and funny in this installment and Johnny Depp once again excels in this role. Some of his facial expressions were priceless. Will continues to be very boring, but at least the inclusion of Bootstrap Bill as his father led to some moving family drama.
Elizabeth was honestly much better this time around as she is much more proactive here and she is even in on some of the action. Keira Knightley is still unlikable in the role, but the character is getting better. James Norrington is quite solid and I liked that he got away with the chest eventually which was an interesting turn of events.
………………………………………………….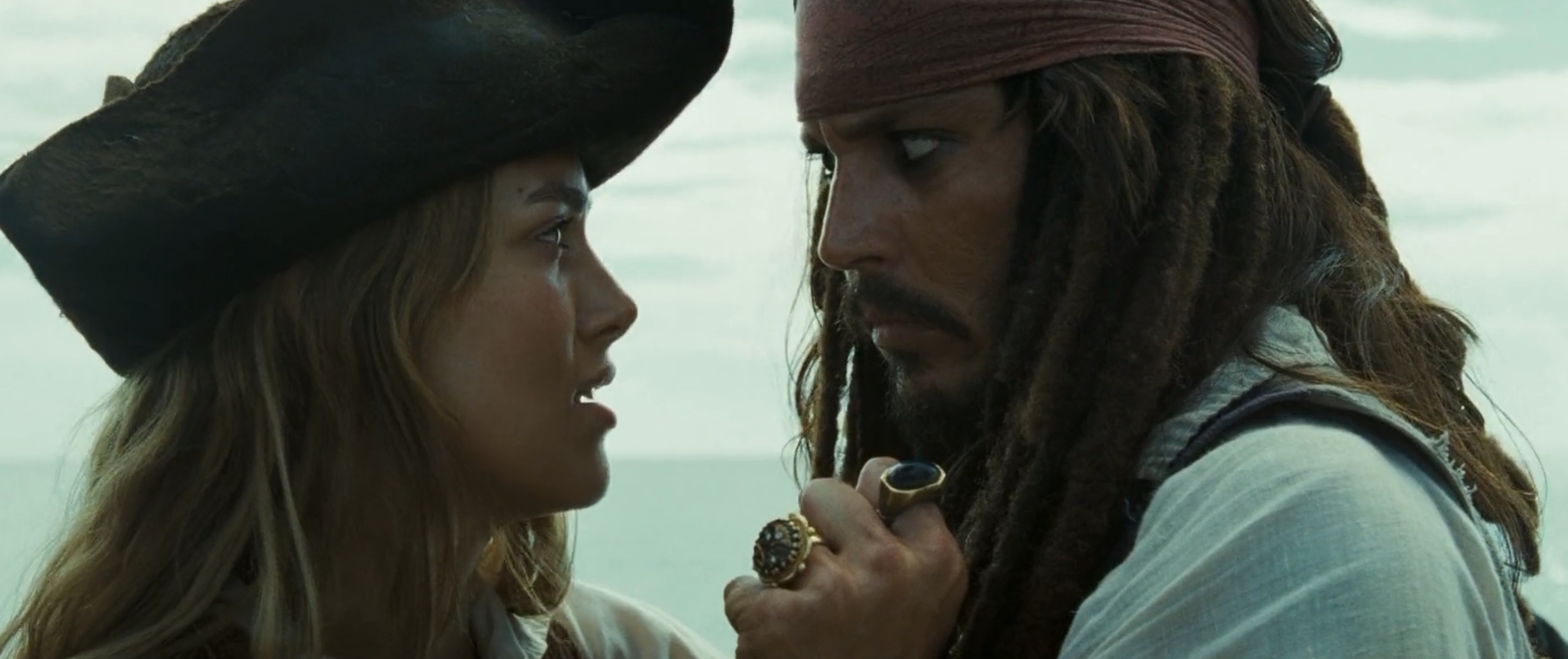 ………………………………………………….
Tia Dalma is your typical voodoo priestess and nothing new honestly but Davy Jones is absolutely terrific and such a great addition to the cast. I did not see Bill Nighy anywhere owing to seamless special effects work and the character is fun but also serves as a rather compelling villain.
Dead Man's Chest definitely is filled with too much action and it is more robust than its predecessor, but still I prefer this movie as it is thus more fun and funnier. That action is silly, but also very well executed and consistently entertaining and humorous. The part with the cannibals was boring and overlong honestly, but I liked everything after that. It sets up the sequel so well while being a solid middle entry in the trilogy in its own right.
The highlights were all of the scenes with Davy Jones along with the ending and of course the island sequence was the standout as it was the most entertaining with that fighting on the wheel and chase for the chest being the most memorable. Everything in those scenes is overblown (too much action, humor and too many characters), but it works as it is pleasantly humorous in approach, charming and it doesn't take itself seriously which was refreshing.
………………………………………………….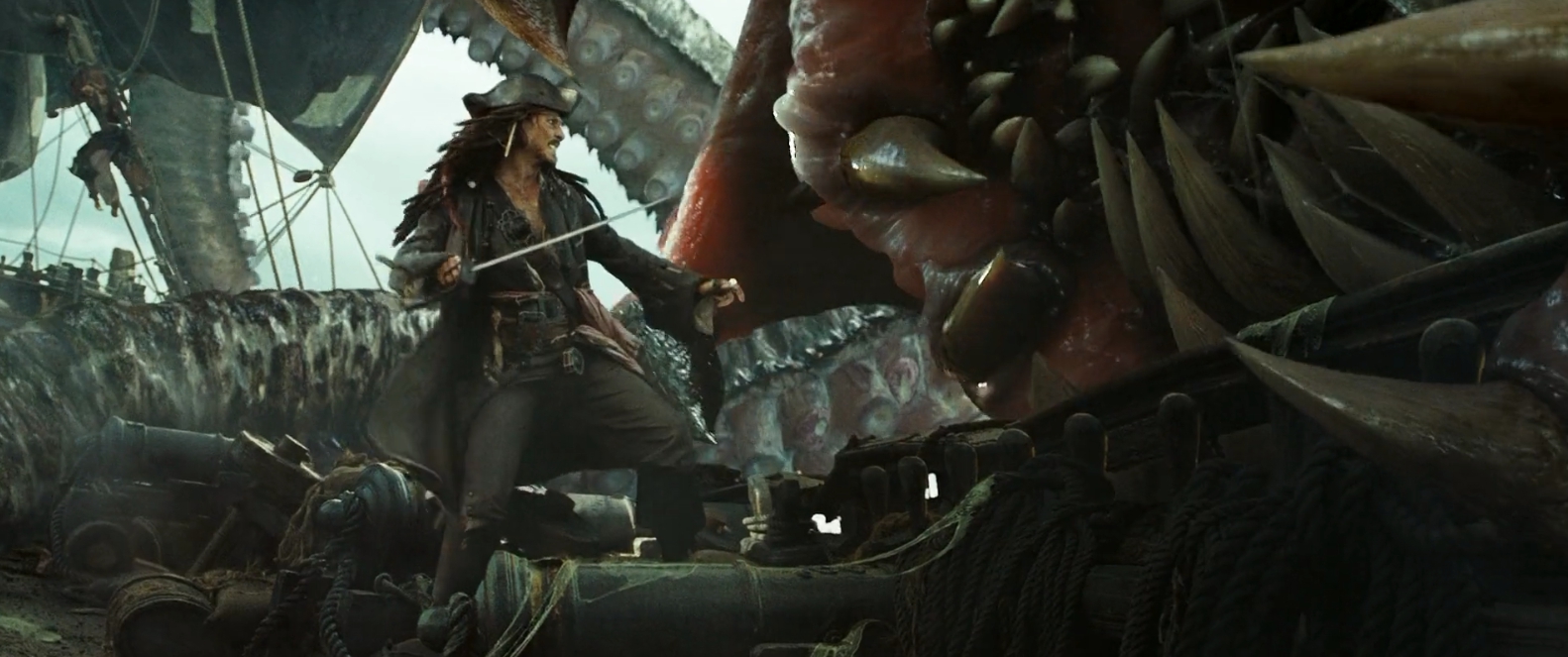 ………………………………………………….
The film features reliably excellent score and terrific sound effects, deservedly Oscar nominated. The film actually won the Academy Award for Best Visual Effects because it was a weaker year for effects, but still it deserved to win as those creatures are blended seamlessly with the real actors and locations. What it lacks in dialogue and story and also emotion, the film more than compensates with effects, action and humor and I have to admit that I prefer it over the original.
Dead Man's Chest again has overlong runtime, excessive action and too much overblown spectacle, but I honestly prefer this installment over the previous one because it is much more entertaining and much funnier with Jack again being so amusing. The fantasy elements are very good, the film sets up its sequel so well and it has many memorable, fun scenes fueled by seamless special effects and beautiful locations.
My Rating – 4