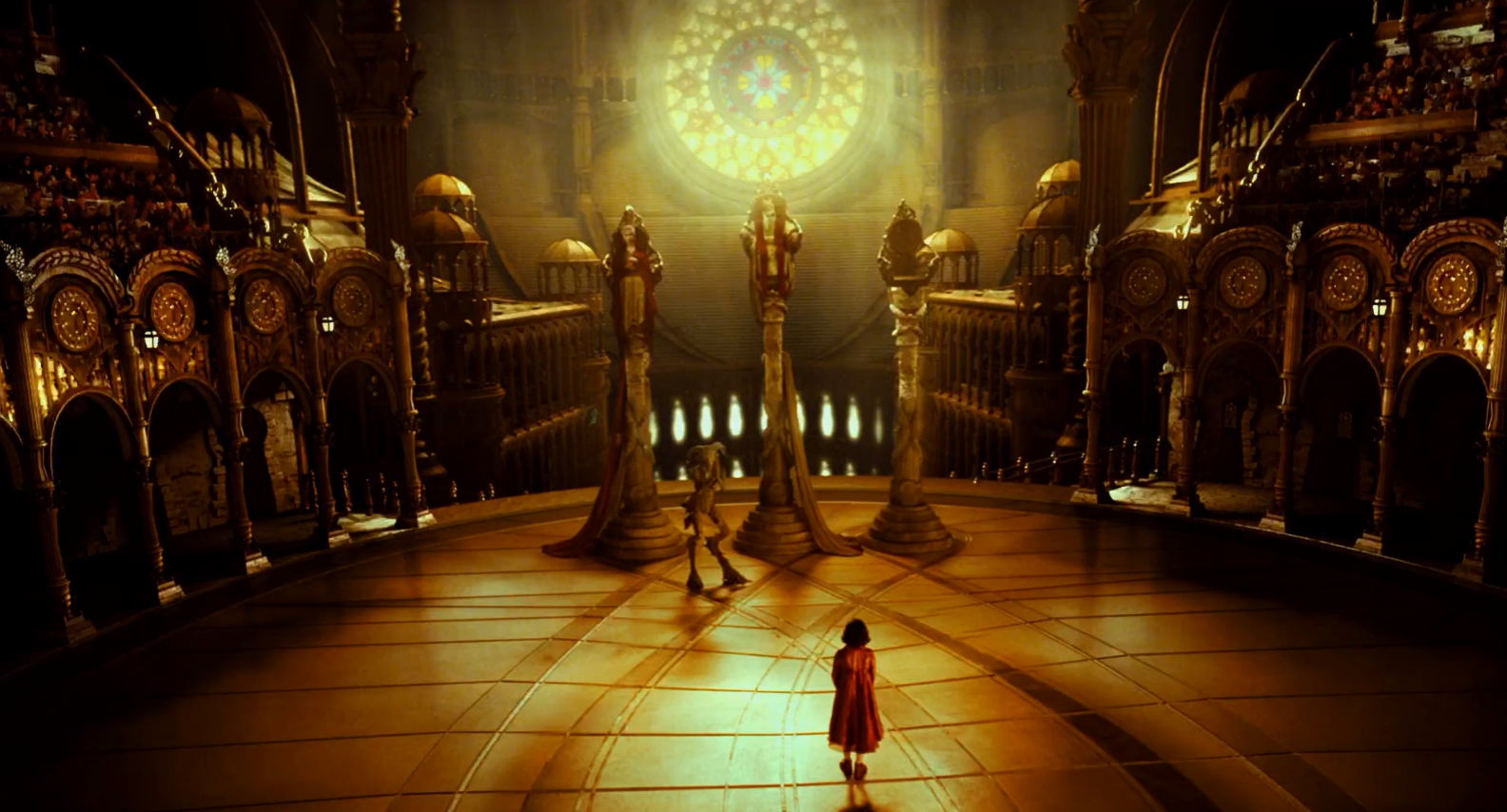 …………………………………………………
Pan's Labyrinth Movie Review
Pan's Labyrinth is a 2006 fantasy film directed by Guillermo del Toro. It is one of the best films of all time and one of my personal favorites.
………………………………………………….
"But captain, to obey – just like that –
for obedience's sake… without questioning…
That's something only people like you do"
………………………………………………….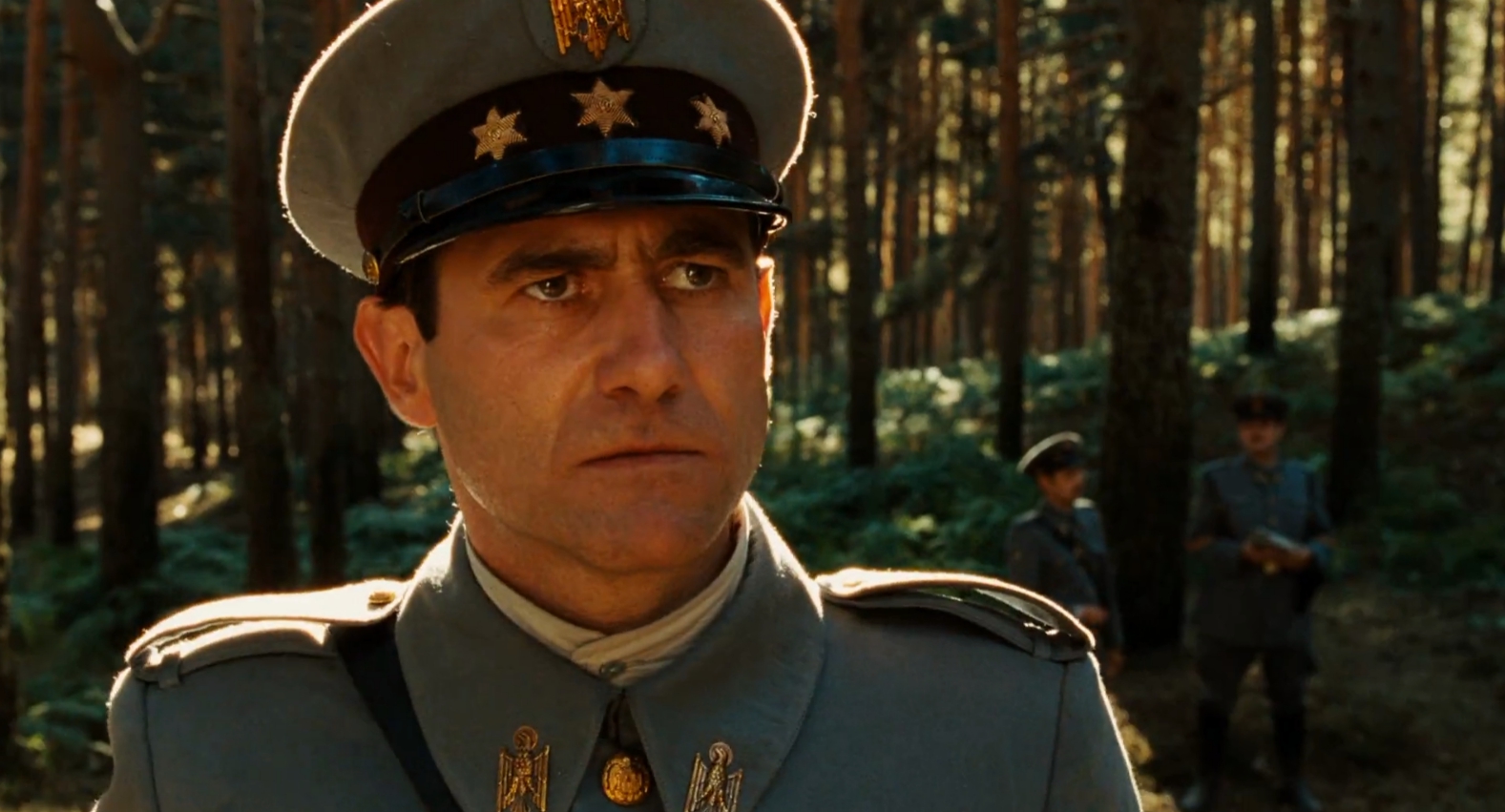 ………………………………………………….
The story is brilliantly crafted and the shift from war/historical drama to dark fantasy is always conveyed smoothly and in a slick fashion. That's why the film is great as both a war drama and a fantasy and it really wouldn't be as phenomenal had it relied on just one of those genres. It is the ultimate Spanish Civil War movie as it captures the brutality of its soldiers and all of the shootouts so well while giving us an unforgettable villain in the process, but more on him later.
Pan's Labyrinth is a dark fantasy, a very dark one indeed which means that it isn't really suited for kids and only adults should watch it. It is the finest adult fairy tale ever conceived and one of the all-time best in the fantasy department. What I loved about it is its attention to detail in the modern recreation of a fairy tale.
The tasks obviously come from all those classic fairy tales, but the brutality and the grotesqueness of its creatures is particularly great as it also is faithful to the mature tone of all those fairy tales and is in line with del Toro's vision. The look of the creatures and the use of insects here are his trademarks. So the film is phenomenal for the fact that it feels like an adaptation of an ancient fairy tale, but is in fact an entirely original work which just goes to show how talented and creative this man really is as he also wrote the script for the movie.
………………………………………………….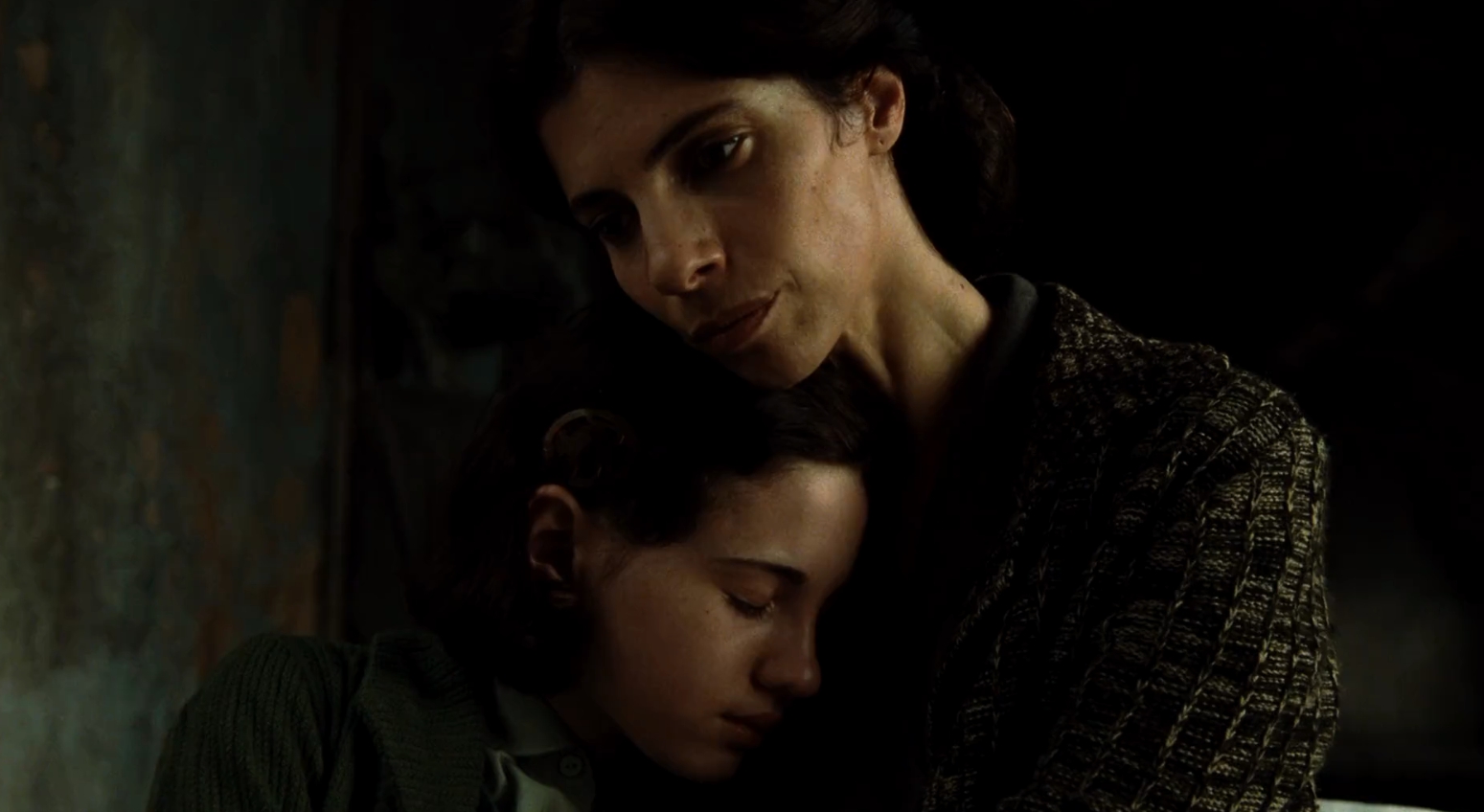 ………………………………………………….
Ofelia is such a great protagonist. She is your archetypal fairy tale hero, but always competent and brave. Her sacrifice in the end was touching and her plight in the entire film is hard to watch. I loved Mercedes. She is a kick-ass female character and the only one who genuinely managed to stop and hurt Vidal and thus she is the bravest person here. All of her scenes were filled with intensity and simply brilliant.
The Faun is very well imagined and I loved his uniquely grotesque and different design. The Pale Man is even more memorable as this child-eating monster with eyes on his hands. His design is absolutely fantastic and so authentic. I also loved those fairies and the scene where the two were eaten was devastating. And of course that giant toad was a short, yet memorable presence.
………………………………………………….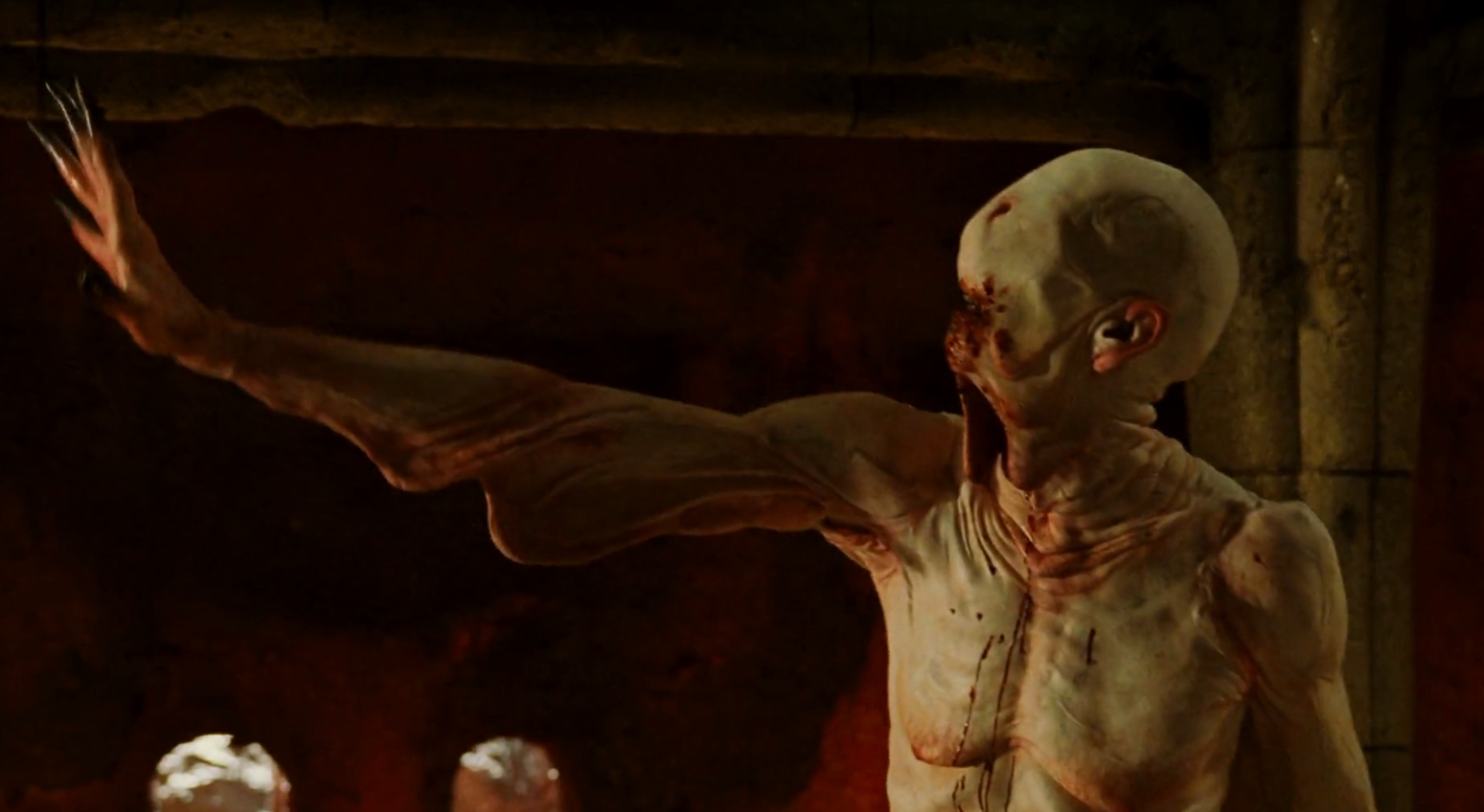 ………………………………………………….
And now we come to Captain Vidal. What is there yet to say besides that he is one of the greats. He is a calculated and brutal villain, but never quite becoming a cartoon villain as he was realistic to me and I could see that he could have been a real figure. There were people like him, dictators, and thus the movie is all the more hard-hitting. His presence is felt in every scene, he is creepy and powerful and he never made a mistake which I also loved. He is one of my favorite villains ever and one of the biggest reasons why this film is such a classic.
The acting is of course magnificent. Ivana Baquero did such a terrific job in the main role and for a child, she was absolutely superb and she sold her every scene. Maribel Verdu is also competent and she did a great job in such an admirable female role. The voices of the creatures and monsters were all terrific as was the narration. And of course Sergi Lopez was amazing in the villain's role and he brought him to life in such a grand style with excellent facial and voice work.
………………………………………………….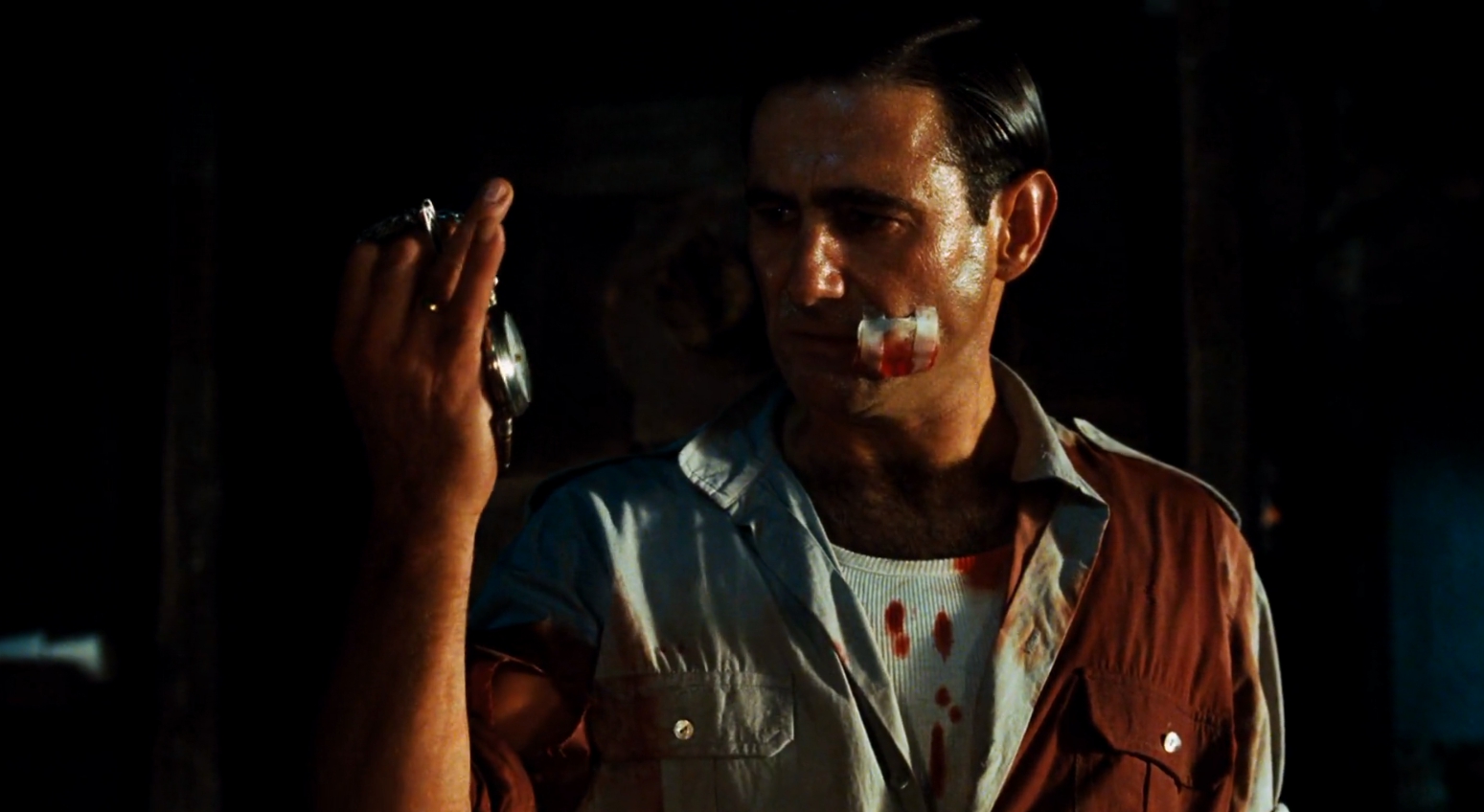 ………………………………………………….
Pan's Labyrinth is visually dazzling. It is a dark film, but here that approach was warranted given the tone and still it could be well seen. The cinematography is absolutely terrific with some of the camera movements bringing a lot of intensity to the scenes. Of course the shaving scene is so well filmed with that clock approach, but I liked every one of its brutal scenes as they were so well filmed and they knew when to show us the whole thing and when not to show us.
The film is brutal and sometimes too painful to watch, but only in a couple of its scenes and even though I dislike violence, here it was crucial for the plot and especially its villain and thus I didn't mind it. Some of the imagery here concerning the fantasy elements was fantastic and I loved that bright ending. I also loved the use of the forest and the house, both looked great.
………………………………………………….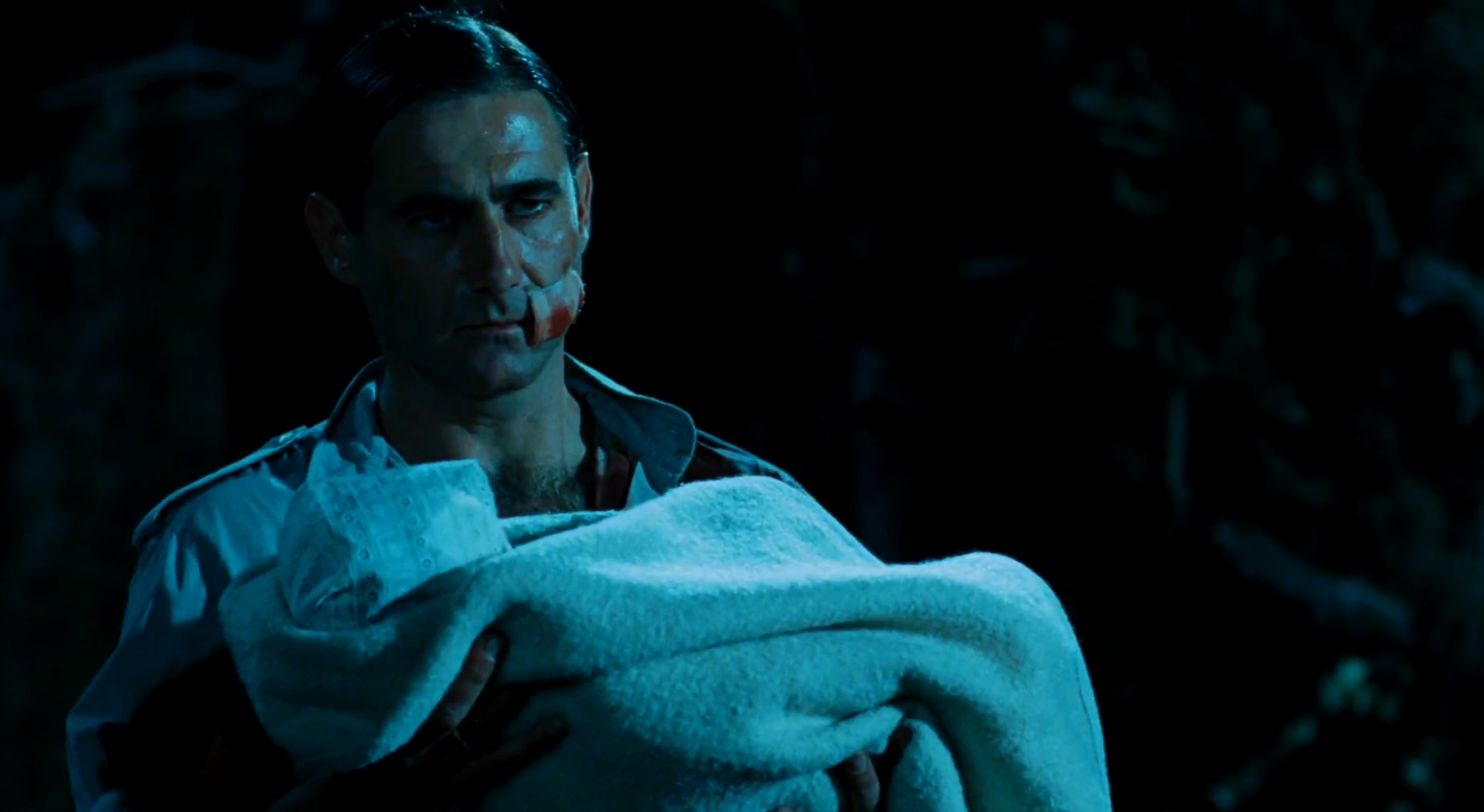 ………………………………………………….
Of course the effects are excellent. As I said above, the creatures look very original in their grim and somewhat creepy designs and all are brought to life so well and they meshed superbly with the screen actress. The film's editing is just brilliant and so tight that every scene here lasted for just the right time and nothing at all was either rushed or prolonged. That is why the movie is consistently involving from beginning to end.
Pan's Labyrinth features an unforgettable score which I never forgot from the moment I heard it. The whole film has great sound effects and great score, but Pan's Labyrinth Lullaby is just such a gorgeous theme which really stuck with me long after seeing the film for the first time. It gives power to all of the scenes that use it, especially the emotionally rewarding ending and its melancholic and beautiful tone just gets me every time.
………………………………………………….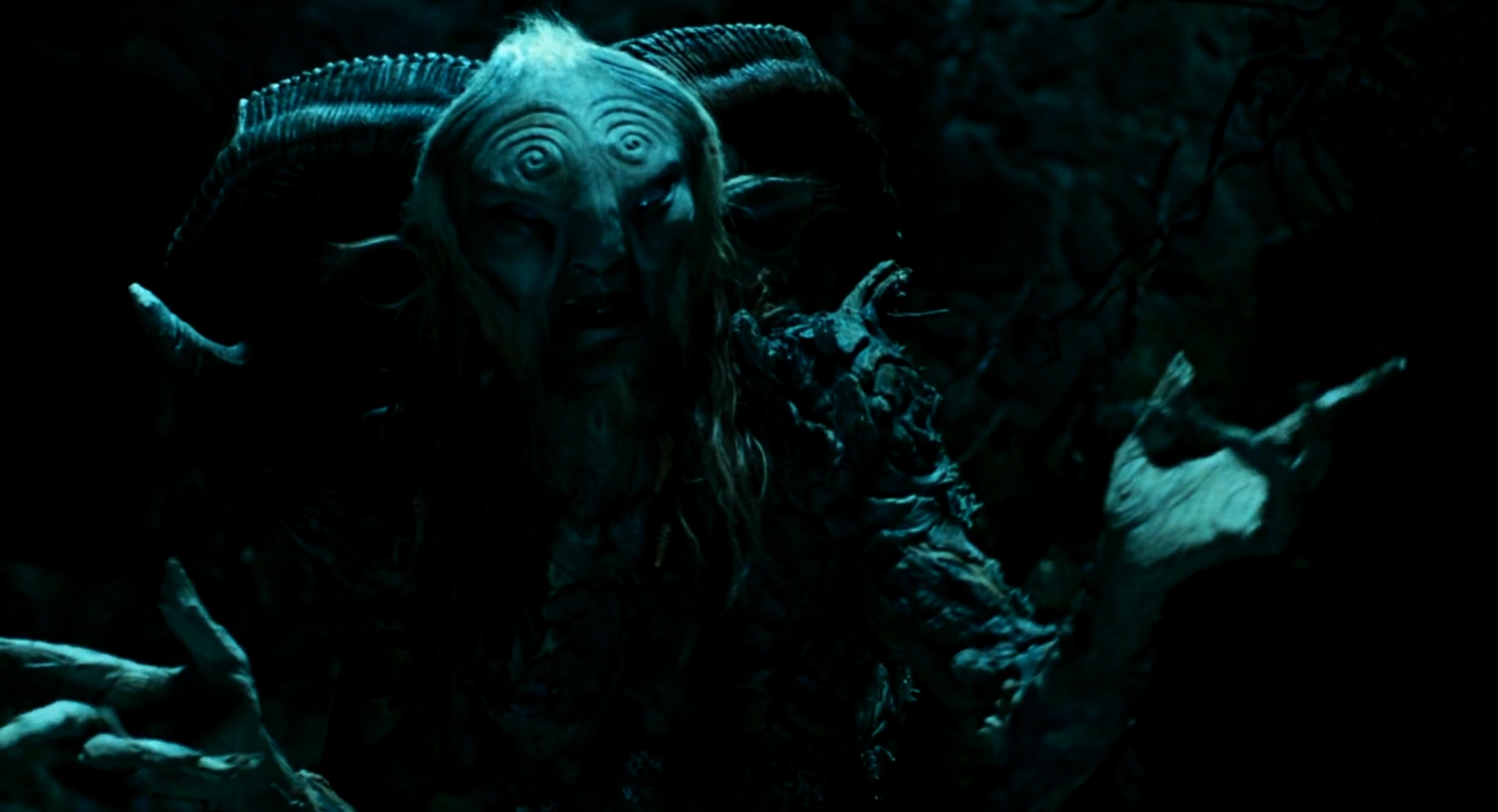 ………………………………………………….
My favorite scenes are the ending, the labyrinth chase, the demise of the villain, the Pale Monster and Mercedes hurting Vidal. The film's tone is dark and mature, but there is light in its ending which was necessary to break all that brutality and darkness. The direction from Guillermo del Toro is just brilliant and this is his magnum opus and better than any other movie he's made by a mile. The film is memorable and original with such a great dialogue and story and it's also so emotional and simply powerful in every way. It is my favorite movie from the 2000s and an undisputed classic.
With superb visuals and authentic creature designs, such a great score with an unforgettable melancholic theme, excellent performances across the board and many instantly memorable sequences, Pan's Labyrinth is Guillermo del Toro's magnum opus which features a fantastic and very dark original story and one of the best film villains ever in Captain Vidal. Whether as a drama or as a fantasy, the film is consistently engaging and superbly crafted in every way. It is simply an immaculate achievement and one of the greatest films of all time.
My Rating – 5
………………………………………………….