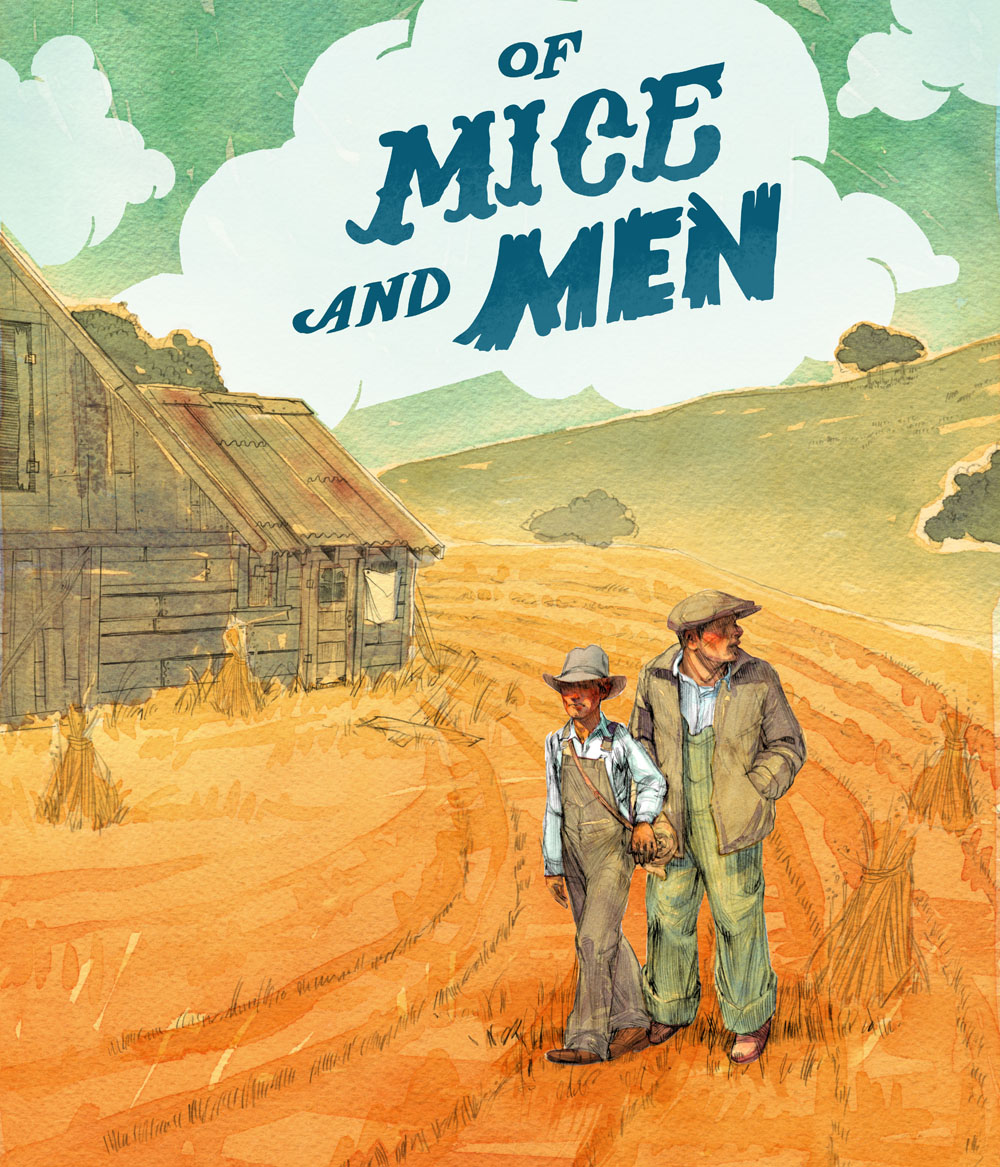 …………………………………………………………………..
Of Mice and Men Review
Of Mice and Men is a 1937 novella by John Steinbeck. It is a famous novella which is touching and tragic to this day.
……………………………………………………………………
"Maybe ever'body in the whole damn world is scared of each other"
……………………………………………………………………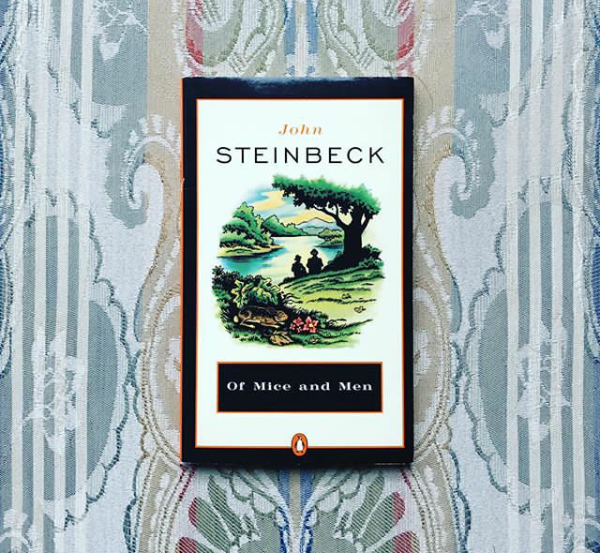 ……………………………………………………………………
It is about two migrant ranch workers who move from place to place in California in search for a job during the Great Depression. It is a classic tale of male friendship and loneliness above everything else and it is very engaging and emotionally rewarding for its very brief length of about 100 pages.
This book is very good, but not as great as it could have been owing to a couple of problems in its plot. I liked the majority of it, but some things I honestly disliked such as the character of Curly's wife. She is basically a catalyst for tragedy to happen and is just there to infuriate men and nothing else. She was a bit humanized during her speech with Lenny, but still she was too weak of a female character who relied too much on her looks and in that respect the book is dated.
Another problem is the ending which I found overly tragic. It was still unforgettable and heartbreaking, but a bit too heartbreaking and dramatic. I guess I felt too sorry for the guy and thus it felt overly tragic to me which I guess is also a good thing.
……………………………………………………………………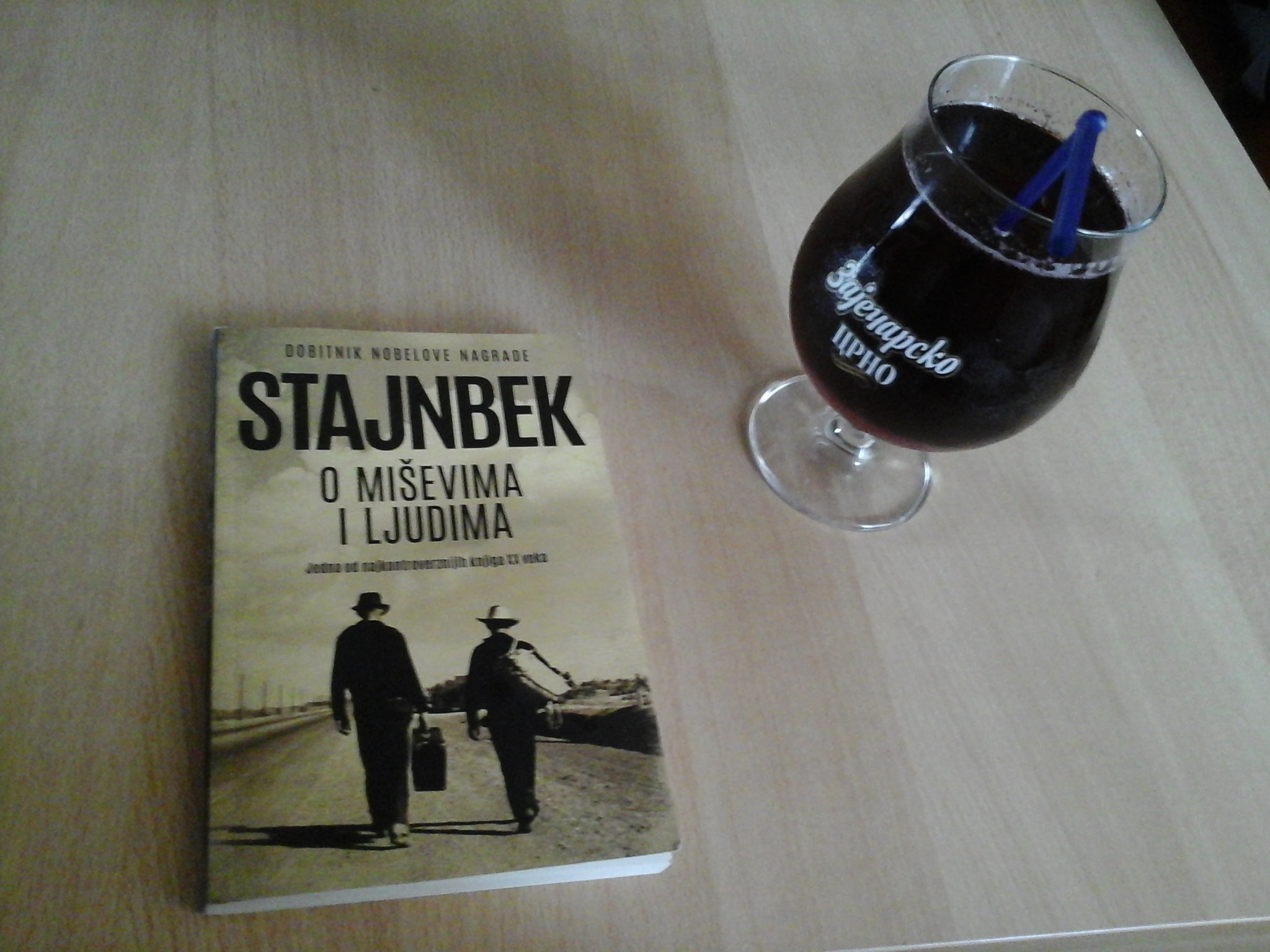 ……………………………………………………………………
Everything else is excellent in this story. I loved the beginning which was actually very intriguing and I was instantly hooked with its mix of interesting characters, their dynamic and natural imagery. The book works so well as a three-act story as he wanted and did eventually make a theatrical version of it. All three acts are very good and each has a lot to offer while feeling distinct in tone and style.
I found the role of a dog very interesting here and the death of that old dog was certainly a tragic part. Of the characters, Slim is forgettable and as I said above, the woman is notoriously offensive in her portrayal. Curley serves his purpose as well as Candy and of course Crooks is a very interesting black character and admirably inoffensive for its time. His troubles rang true.
But Of Mice and Men is all about George and Lennie naturally. George is great and realistic whereas Lennie is sweet and tragic. Their interactions were wonderful and their relationship gives us one of the best male friendships in literature without a doubt. So strong.
So male friendship is well explored and idealized here whereas loneliness is a very important theme as everybody here is so lonely that they will go out of their way to acquaint and talk with strangers. The foolishness, but tragic foolishness of the American dream is definitely evident here and realistically portrayed for this period in particular. The book is brutally honest while still being poetic and that is a great mix.
……………………………………………………………………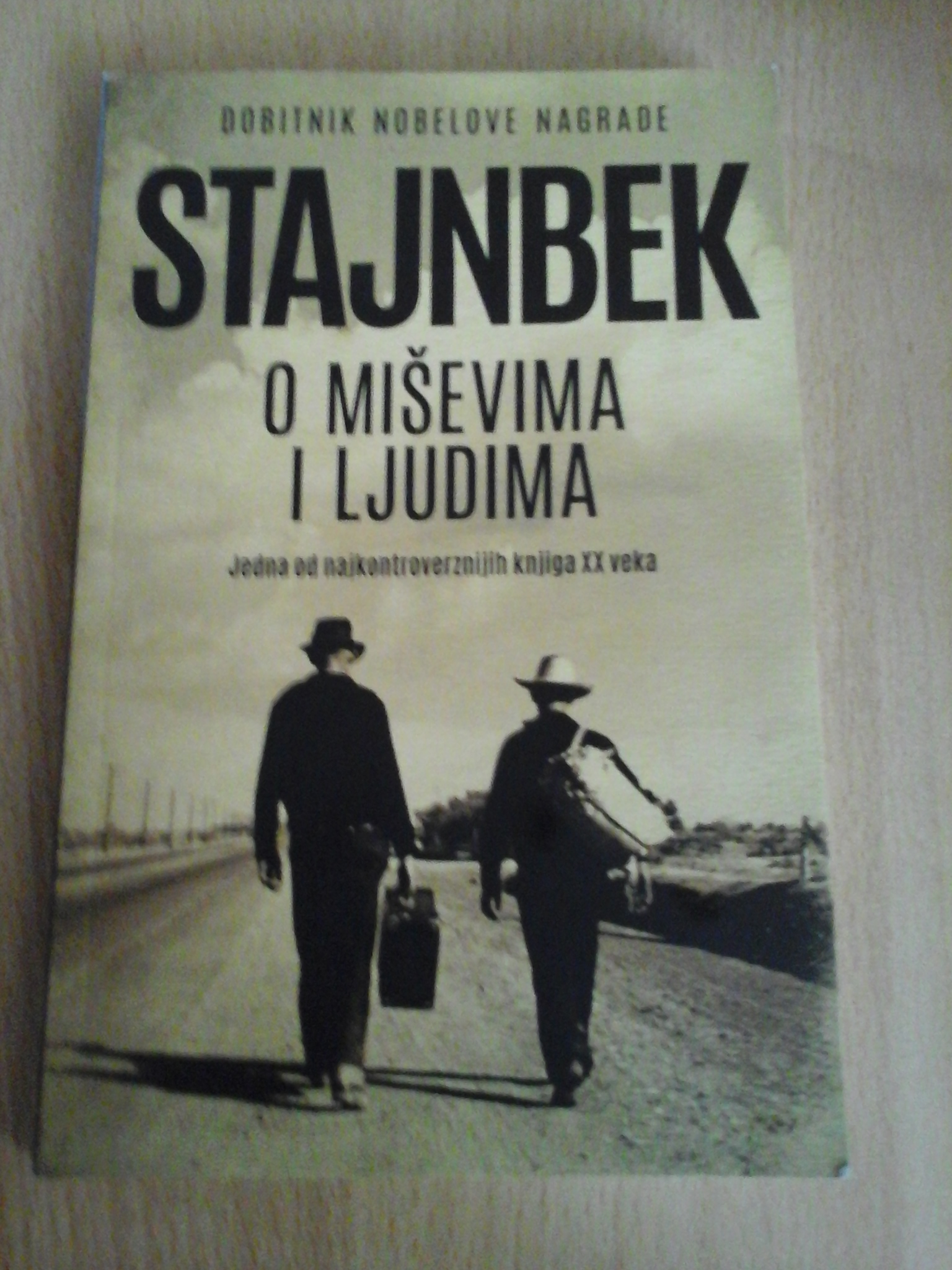 ……………………………………………………………………
Of course you've got the portrayal of human beings as predatory creatures who when they sense their weakness are capable of hurting others so that they can hide their own unhappiness and insecurities. That is an inherent quality of each and every one of us and is honestly described here. And of course that dream about the farm provided us with the most tragic of the passages in the book and the use of animals, especially mice and rabbits, is also superb in exploration of Lennie's character. Steinbeck wrote this book so well and although sometimes the actions were rushed in explanations, most of the descriptions were good and the dialogue is especially effective and realistic.
Of Mice and Men has its flaws, but it is such a deeply touching, so well written novella which is filled with greatly explored themes of loneliness, the American dream and male friendship while giving us such a memorable main duo, brutal emotion and realism and many memorable images and passages.
My Rating – 4.2
…………………………………………………………………..