………………………………………………………………….
Moulin Rouge! Movie Review
Moulin Rouge! is a 2001 musical film directed by Baz Luhrmann and starring Nicole Kidman and Ewan McGregor. It is such a fun, energetic movie that is one of the best modern musicals I've seen.
………………………………………………………………….
"The greatest thing you'll ever learn is just to love and be loved in return"
………………………………………………………………….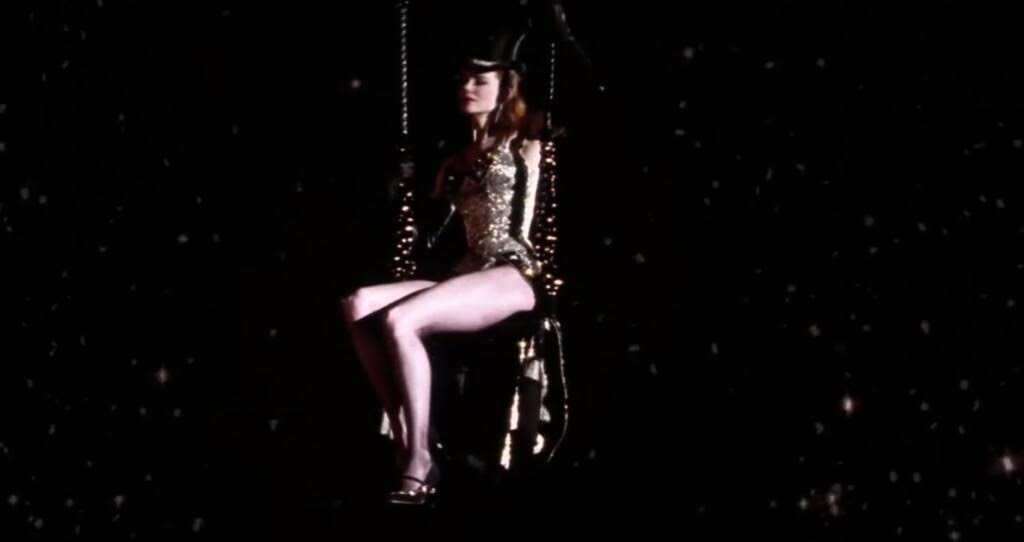 ………………………………………………………………….
It is about a poet Christian who falls in love with a courtesan Satine, but the two cannot be together while her health is deteriorating. The plot itself is nothing new and it definitely lacks originality. However, it is still very involving to watch and its story is well told for sure. The film isn't original in its plot, but it is original in its wildly authentic and energetic execution which led to such an immensely entertaining, memorable experience.
I really liked the characters here. Both Christian and Satine are typical characters, but both are likable and are quite well realized. Harold Zidler is such a lovable, really endearing character and he might be my favorite person in this movie. He showed real care towards Satine in some heartwarming moments. I liked Henry de Toulouse-Lautrec's portrayal quite a bit and all of the other characters are pretty fun and memorable, except for the duke who is too theatrical in my opinion.
………………………………………………………………….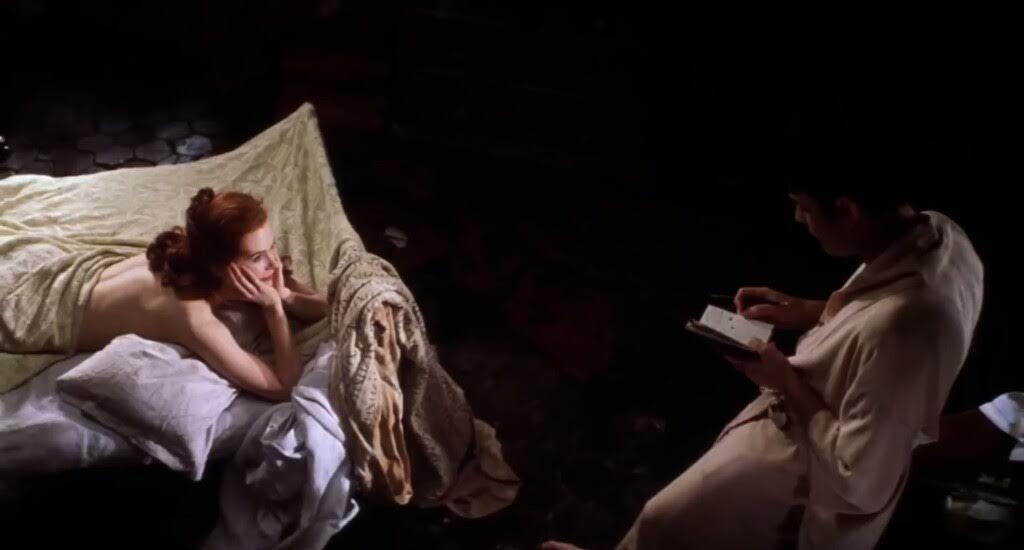 ………………………………………………………………….
The acting in Moulin Rouge! is excellent as Ewan McGregor is expectedly serviceable and Nicole Kidman is great in one of her most memorable roles. She is so good here and she definitely deserved her Oscar nomination. And Jim Broadbent is just wonderful as Zidler and he fits this role perfectly. In fact, all of these actors are perfect for their roles due to some really terrific work from the casting director.
Now, this movie is inarguably a polarizing experience. Some may love it, others may hate it. And although I am certainly in the former department myself, I do understand why some tend to dislike it as the film really is overloud and very energetic, at times even too much. I liked its energy for the most part, but the film still was too fast in my opinion. And its humor I really, really liked as it had some really funny moments here and there, but it does feel a bit too over-the-top in some scenes.
Moulin Rouge! is such a technically polished piece of work that it most certainly deserved all of those Oscar nominations in the technical categories. The cinematography is great, but the editing is so phenomenal as the movie is so tightly edited and never feels abrupt or slow. The directing is also great as is the acting, but its greatest achievement are the visuals which are absolutely fantastic. The costumes are beautiful and the sets are great, but some of the wide camera angles are awesome and those shots at Paris are so artistic and just mesmerizing to behold. And I liked its opening credits and style a lot. The choreography of the dance sequences is stunning as each and every musical sequence is just breathtaking which is why the movie succeeds as a musical in spades.
………………………………………………………………….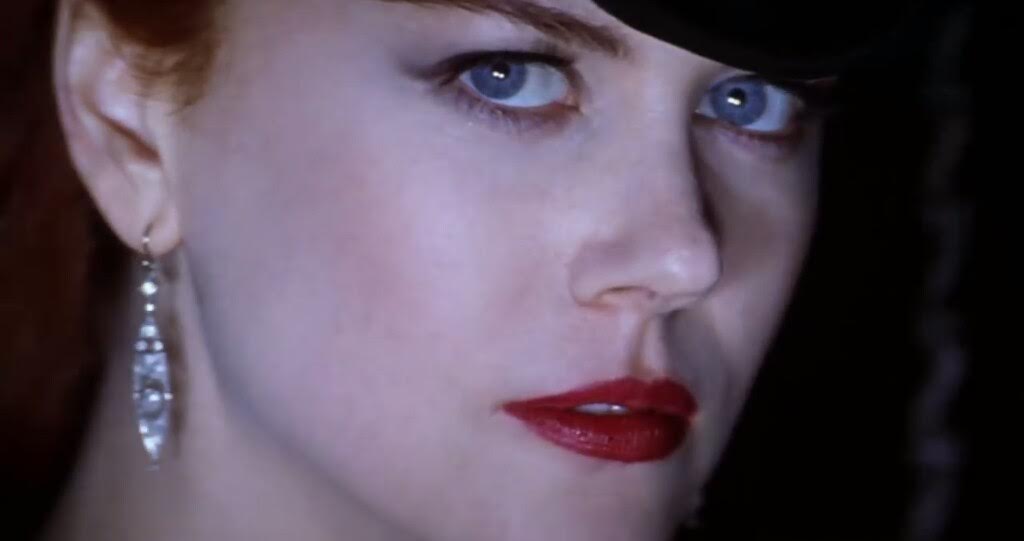 ………………………………………………………………….
Let's talk about that awesome music in Moulin Rouge! This is one of those films that uses popular instead of its original music and while I tend to dislike that and find it unoriginal in most examples, I found the end result here to be so good and the songs to be so well used that the lack of originality did not bother me at all. And all of the songs are just spectacular. Rarely do I like most of the songs in a musical, but here I liked almost all of them as all were just so great and right up my valley. And the mixing up of the different songs in just that one romantic scene worked and the end result is gorgeous. Also, most of the songs are changed here and even that did not bother me as the renditions were mostly great.
Some of the highlights in terms of the songs are certainly Your Song which is great as always. Roxanne is pretty good and The Show Must Go On is also good. Like a Virgin I do not like as a song, but I liked its sequence quite a bit. I just loved Galop Infernal as I not only adore the composition, but its realization here as well. I loved the added lyrics, I loved its place in the overall story and I just loved the whole scene so much that it is my second favorite sequence in this movie. Yes, most of the songs are sung during the right time and they accompany their scenes wonderfully and they tell a story/introduce us to its characters which musicals are supposed to do and this one is so effective in it.
I loved the Elephant Love Medley and its scene is easily the highlight of the entire movie. It is so romantic and so perfectly executed that it is just perfect. It is one of the rare scenes in a movie that I could watch over and over again as it is that good. The Up Where We Belong segment is just awesome, the use of Silly Love Songs is superb and it ends with I Will Always Love You in such an epic way. I loved how it mixed all of those songs in a perfect scene that summarized the characters' romance perfectly.
………………………………………………………………….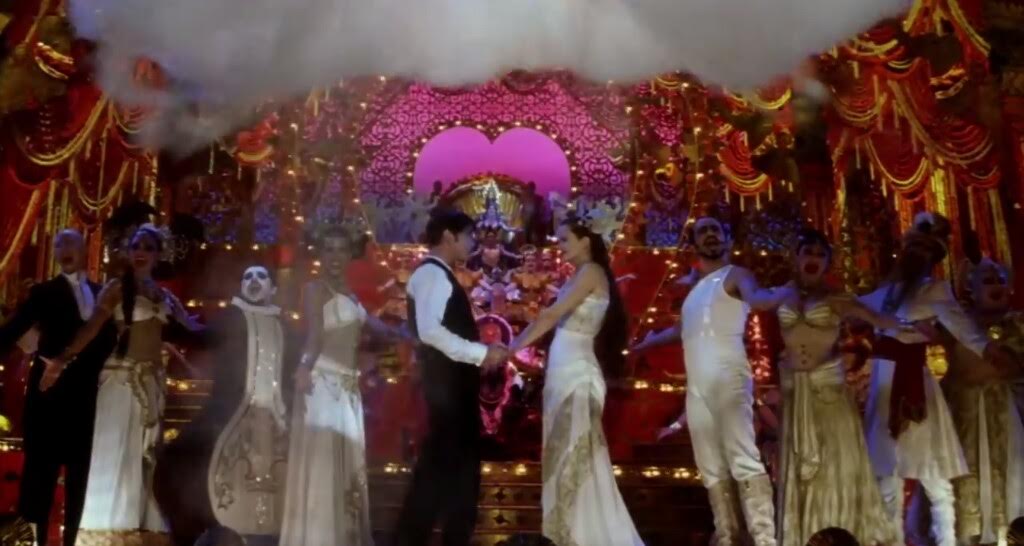 ………………………………………………………………….
The tone in Moulin Rouge! is excellent as it shifts from dramatic to comedic in such a smooth way. It is such a great comedy, but also such a great tragedy as well and that mix is bold and so respectably put together. It is emotional, but never too much. It has some nice humor in it, but it is above all authentic in its execution and so memorable. And even though it can be exhausting, overloud and too crazy and energetic, I still mostly liked that approach. But I respect it for its great romantic tone and above all great music. It is easily one of the best modern musicals I've seen.
Moulin Rouge! is such an incredible film. It may be too energetic and bombastic at times and it isn't original in its plot, but it most certainly is authentic in its execution which is awesome with such a crazy energy to it, some nice humor and absolutely terrific songs. All of the songs here are not only great, but also perfectly utilized in its story and so memorable. The characters are endearing, the romance is great, the acting is terrific and its visuals are mesmerizing. But it above all succeeds because of its terrific soundtrack and it is one of the best modern musicals without a doubt.
My Rating – 4.5
………………………………………………………………….