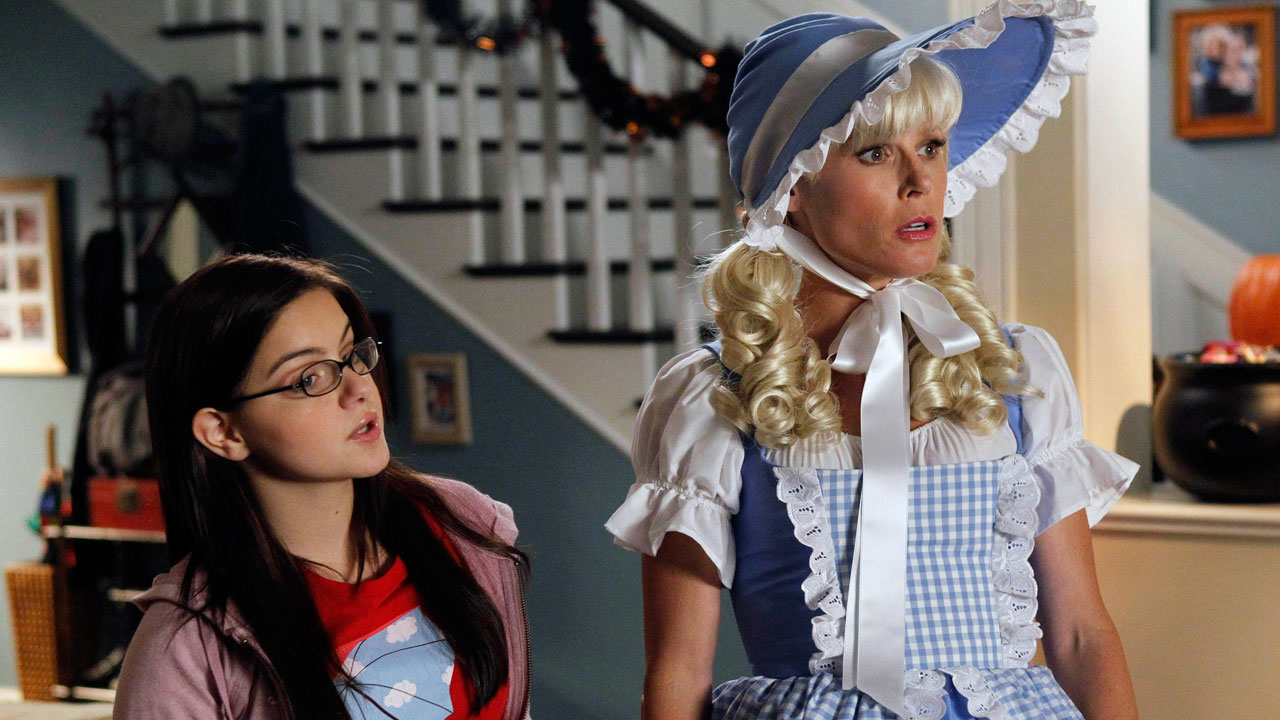 ………………………………………………………….
Modern Family Season 4 Review
The fourth season of Modern Family is a solid one that compensates its weak middle part with such strong opening episodes and some truly fantastic ones in its second half.
Bringing Up Baby mostly focuses on Gloria's new pregnancy and it is quite a solid opening episode, but the one that is still just solid with not one of its subplots being particularly great. Schooled benefits from such a heartwarming subplot with Haley as their parents drop her off to college. Those parts were funny, but so sweet and poignant as they coped with their daughter leaving the home. But Mitch and Cam are as terrific too with an introduction of lesbian parent couple whom they dislike. Those parts were some of the funniest of the entire season.
…………………………………………………..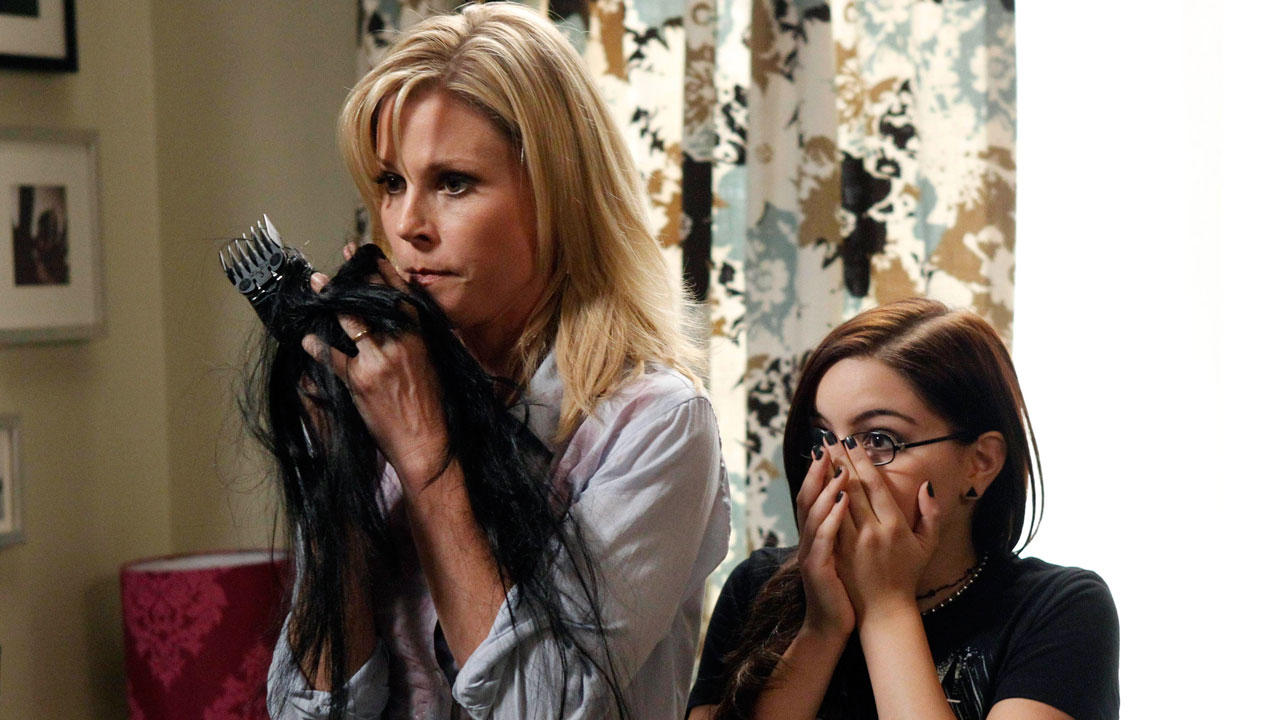 …………………………………………………..
Snip is also a pretty good episode with such a great Phil-Jay subplot and the other two storylines were also pretty fine. But the highlight for me here came at the end where all three of the stories came together in three successive punch lines. That was quite unique and funny. The Butler's Escape has an endearing Phil-Luke plot, but it is Alex's new mean nature after Haley's gone that produced the biggest laughs and the part with the two dads adopting to Cam's new job is also really good.
Open House of Horrors is an admittedly weak episode that is still fine for Claire freaking out Phil in one of the more memorable sequences of this season. Yard Sale is another weaker episode that benefits from two points. One is Cam and Mitch and the other is Alex. It was so funny to watch Alex dating a clearly gay guy and Cam's losing weight naturally leads to many fun moments.
…………………………………………………..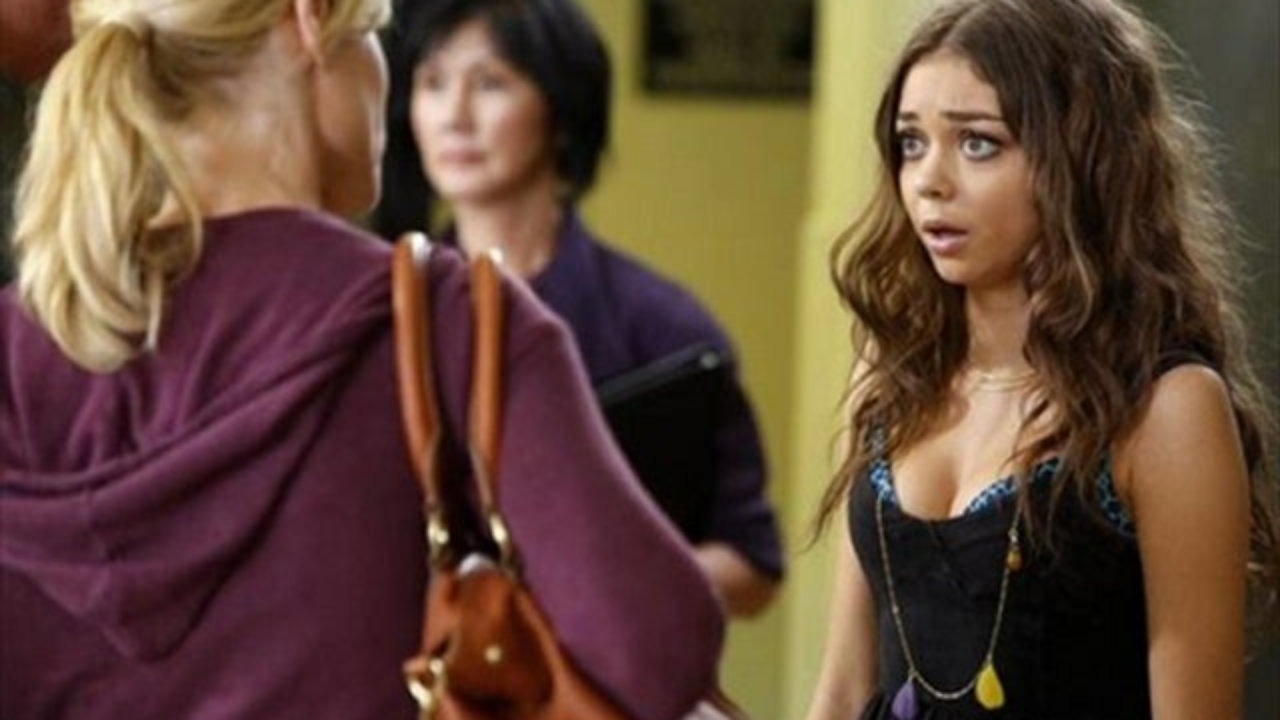 …………………………………………………..
Arrested has some solid parts from Jay and Cam, but the major one with the Dunphys is most certainly the standout here. It was so funny and so satisfying to finally see Phil taking some parenting responsibilities whereas seeing Mitchell, a usually straight character, get a comedic approach was quite refreshing and entertaining. Mistery Date works because of the Phil subplot as it was so hilarious to see him in an awkward, gay situation plus Matthew Broderick's quest appearance is pretty strong.
When a Tree Falls is a typically solid episode with some really good moments here and there, but it's ultimately a pretty forgettable excursion. Diamond in the Rough is such a fun, competitive episode that benefits from a welcome, refreshing emphasis on Phil and Mitchell's relationship with some funny results.
…………………………………………………..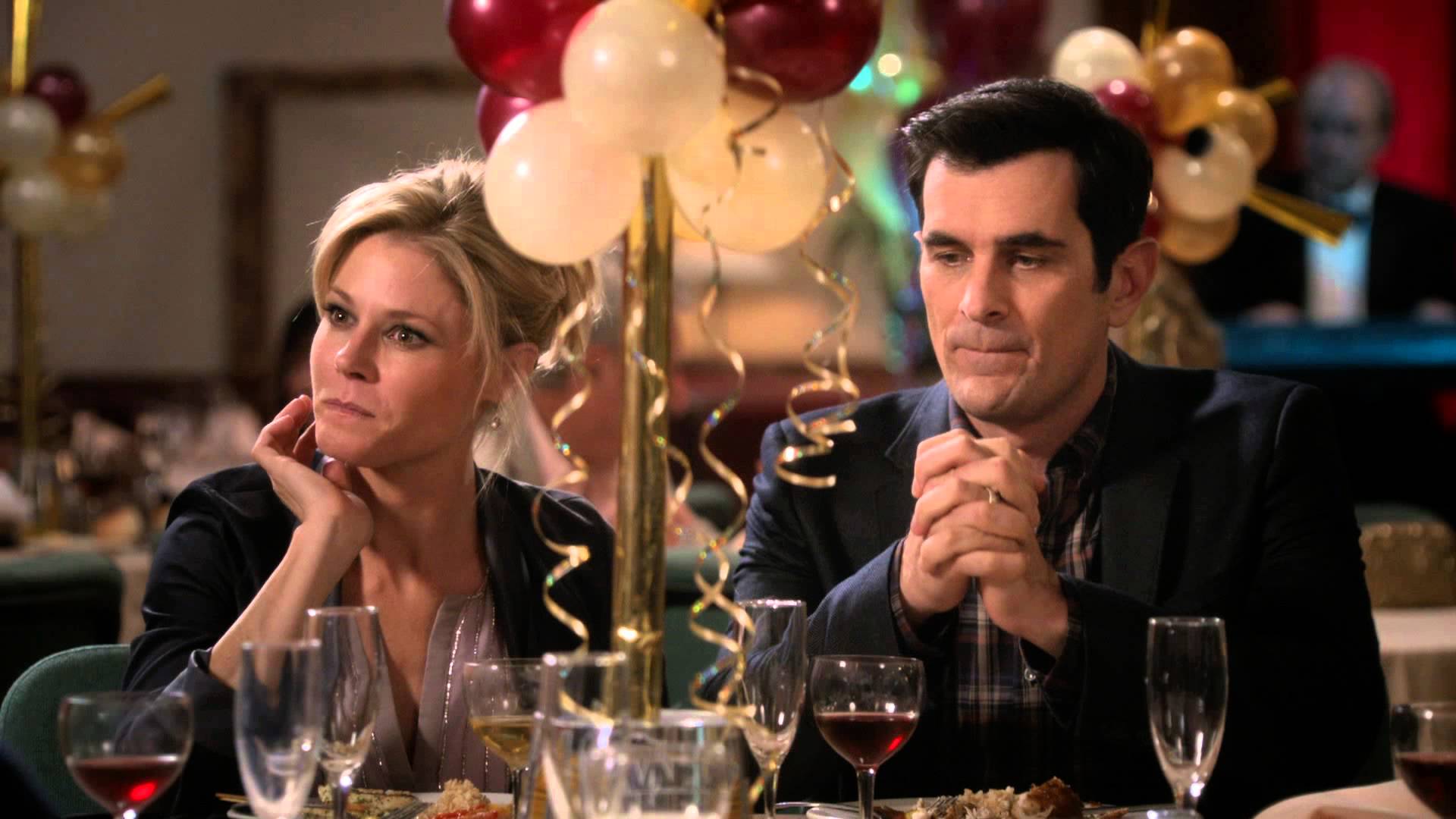 …………………………………………………..
New Year's Eve is one of the strongest episodes of this fourth season that even though it does have a weaker Jay-Gloria part, is still fantastic because of the great use of all of the other characters. The two sisters are memorable at home, but the highlights are the mishaps of the two couples as it was absolutely hilarious to watch Phil and Claire swim in the nudist pool and Mitch and Cam to get compliments from older men in the bar.
Party Crasher is another amazing episode! Manny is put to great use here, Cam and Mitch are also pretty good and Haley and Phil's relationship once agai
n leads to some truly endearing moments, but it is how this episode wraps up that is fantastic as Gloria finally giving birth is done in a subtle, really well executed manner.
Fulgencio benefits from a strong premise and we finally get to see Gloria's family, but it is still mostly a forgettable part with Gloria being particularly unlikable here, but more on that later. A Slight at the Opera is such a solid, but never great episode.
…………………………………………………..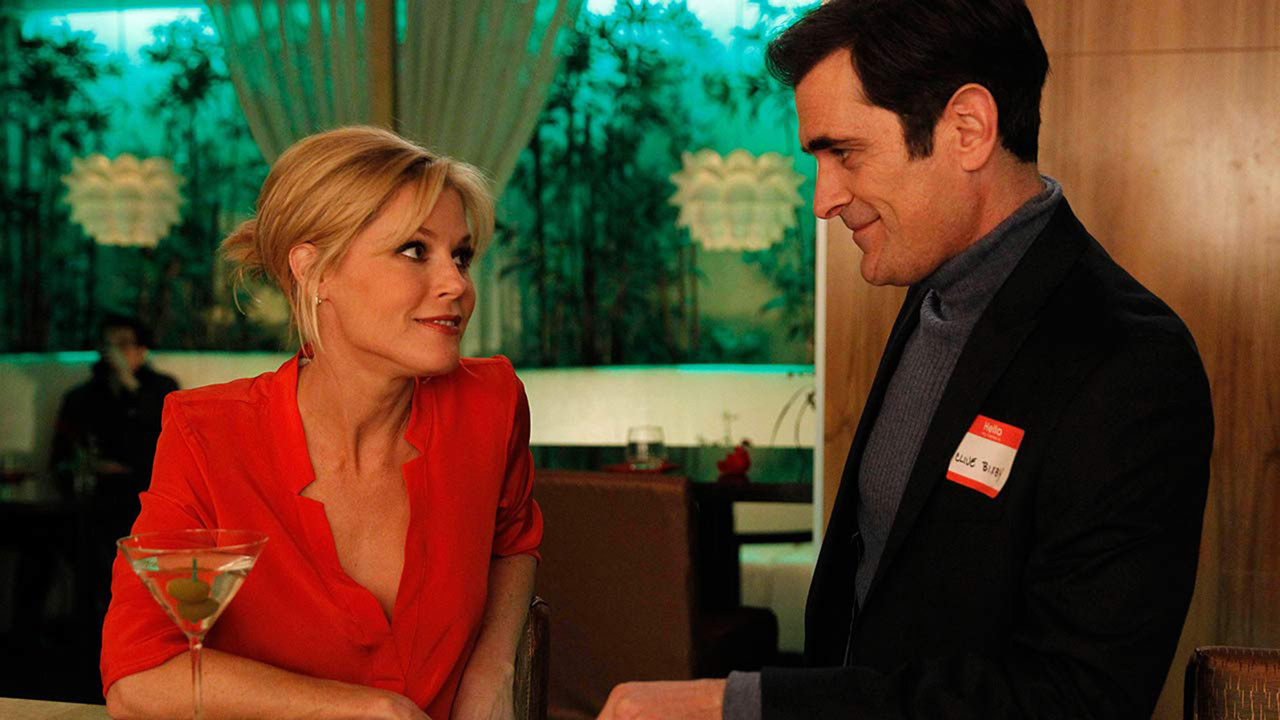 …………………………………………………..
Heart Broken has Lily being really funny, but it is nonetheless such a weird, oddly sexual, negatively original and ultimately bizarre episode that is probably my least favorite of the season. Bad Hair Day is another clichéd episode that is never particularly memorable or hilarious.
After a couple of really lackluster episodes comes Best Men which is a true return to form with each and every subplot working fully. Mitch and Cam's friend Sal is back and she is just as hilarious as ever, Manny's storyline is surprisingly, but satisfyingly old-fashioned and Phil once again gets in an awkward position with one mom flirting with him in a hysterical sequence. The Wow Factor isn't the greatest episode, but it once again benefits from Mitch's really comedic storyline.
The Future Dunphys definitely has some interesting concepts with the Dunphys and especially the two dads, but is ultimately a pretty disappointing, not that funny part. Flip Flop once again sees us unlikable Gloria, but the house flipping part is quite funny with Haley being really good in this one. Career Day has an interesting part with Lily and is overall a solid, but not great episode.
My Hero is an absolute classic that is one of the finest episodes ever for Modern Family! Everything here works, every scenario and every character with the exception of Phil who is interestingly the only weak link here. Manny's assignment rounds up this episode perfectly and he has rarely been this funny. Alex and Haley get some sister bonding in a really sweet fashion plus Jay and Claire are also pretty wonderful. But this is Cam's episode and he is just phenomenal in it. By bringing Mitch's ex-boyfriend to the table, this episode gives us some hilarious, but ultimately meaningful drama in such a typical, yet so rewarding MF fashion.
…………………………………………………..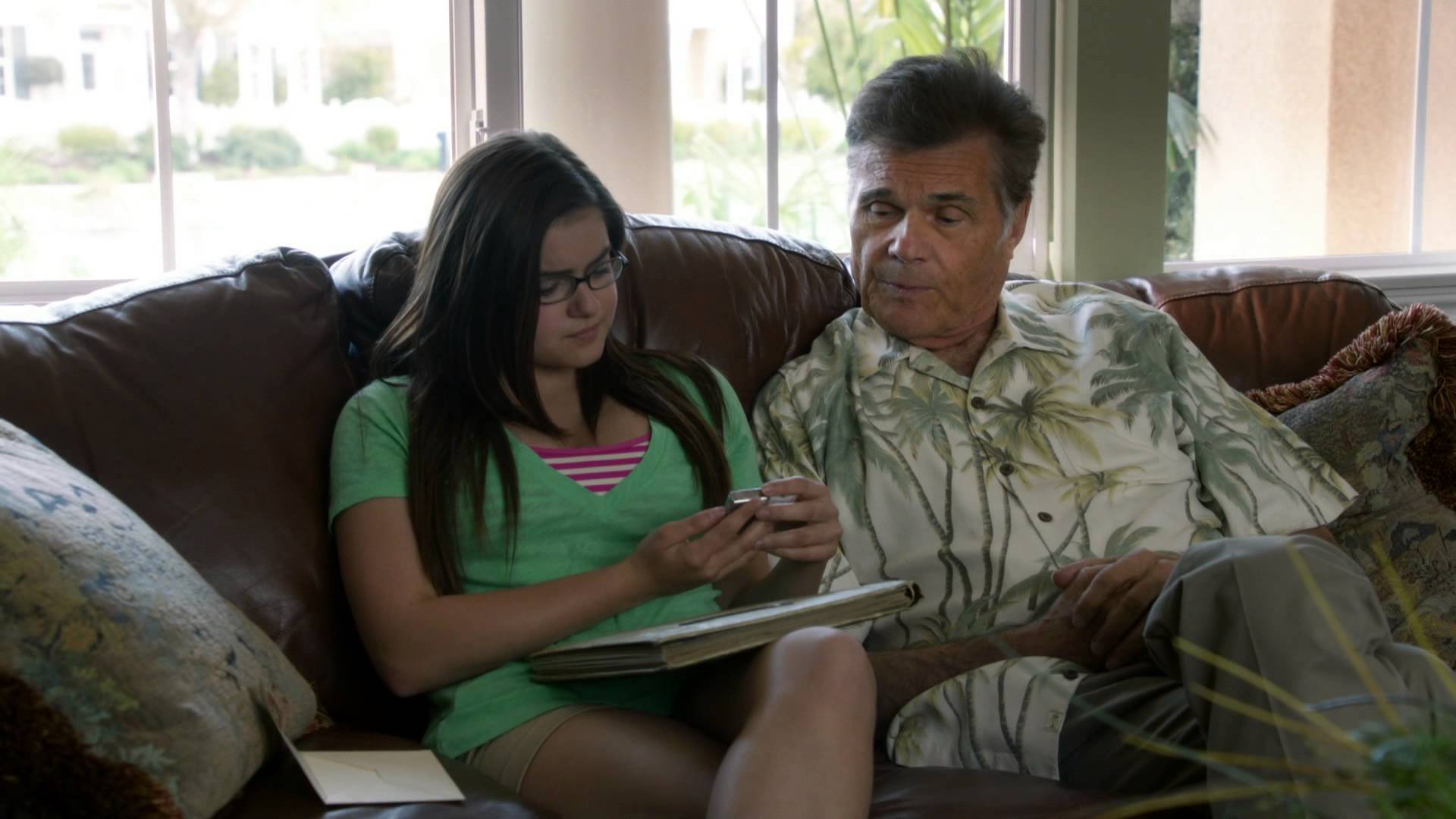 .……………………………………………………………
Claire is so annoying in Games People Play and the dads get some solid moments, but this is mostly a subpar episode when compared to the previous and next one. Yes, Goodnight Gracie delivers as a rightfully critically acclaimed episode. It is poignant and heartwarming, but it never forgets to be funny as it is sometimes even truly hilarious. Phil's mother's funeral is sad and the part with Alex is so deep, but the comedic subplot with Jay meeting his first girlfriend is so funny, Cam is absolutely hysterical with those old women and Mitchell is again really funny and interesting. This is truly a wonderful finale for the season.
…………………………………………………..
As I mentioned before and now I will clarify, the problem that Modern Family unfortunately continues to have is its sexist and annoying portrayal of women. Yes, Haley and Alex are fine, but speaking of the adults, whereas the men are all mostly good-natured, the women are not. Gloria and Claire are on such a downward spiral in terms of their portrayal and character development. Claire is clearly hateful for the most time towards her family and Gloria obviously appreciates Jay mostly for the money and we even learn that she basically ruined her sister's life. Really, these two are so unlikable and such bad people and that is really starting to bother me.
However, Modern Family Season 4 is nevertheless a pretty solid season with its fair share of classic, truly fantastic parts. It also has some interesting new uses of its characters, it has some nice dynamics between them as well and it continues to be a very entertaining, funny series.
…………………………………………………..
Worst Episodes: Open House of Horrors, Fulgencio and Heart Broken.
Best Episodes: Schooled, Arrested, New Year's Eve, Best Men, My Hero and Goodnight Gracie.
My Rating – 4.1
…………………………………………………..