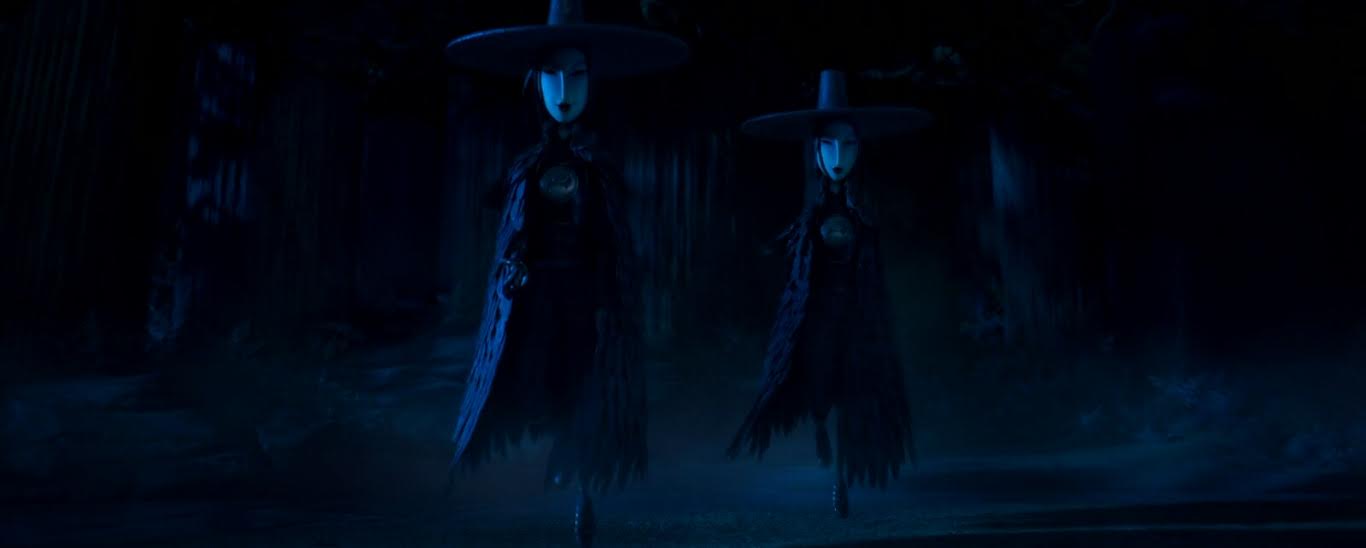 ……………………………………………………………
Kubo and the Two Strings Movie Review
Kubo and the Two Strings is a 2016 stop-motion adventure film directed by Travis Knight. It is Laika's fourth feature film and it is pretty disappointing.
……………………………………………………………
"If you must blink, do it now"
……………………………………………………………
……………………………………………………………
The film revolves around Kubo who has magical powers and whose left eye was stolen. Accompanied by Monkey and Beetle, they must subdue the Sisters, Raiden the Moon King and his army of evil spirits. This is the kind of a film where it took me a while to realize just why I didn't enjoy it more as it seems to be perfect in every way, but it just isn't. And that is the point here – almost all of the plot points are very good, but the film is somehow not great as a sum of its parts and the story just isn't all that fascinating.
I enjoy Eastern animation and I did enjoy its influence on this film, but in terms of storytelling and tone, it is too much of an American film. Let me elaborate. Japanese animation is mature and serious and this movie is like that many times and it deals with serious issues and it has some incredibly creepy moments, but the overall tone to it is frustratingly light-weight and comedic and it just doesn't fit in with the story.
But Kubo definitely has a stupendous story. I liked all of its elements and I particularly liked the use of ancient music as well as the overall setting which was great. Those sisters were phenomenal foes and quite creepy actually. The horror elements here were awesome. And even though it somewhat affected it in terms of scope, the twist itself was very interesting and I didn't see it coming at all.
……………………………………………………………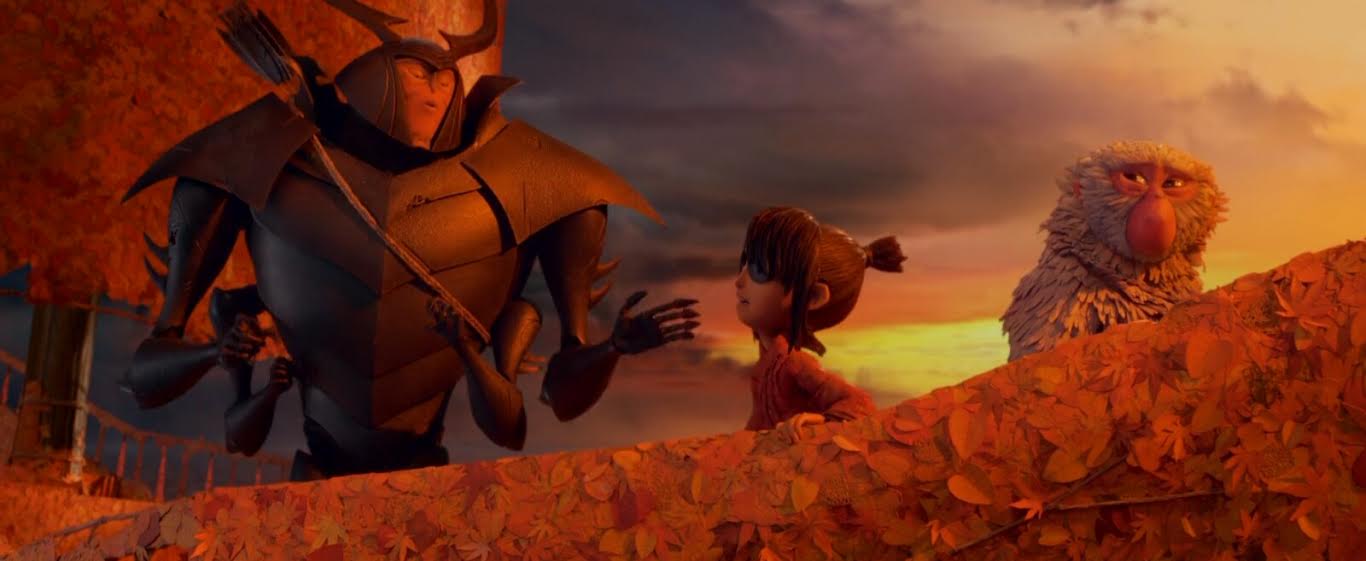 ……………………………………………………………
Kubo is a boring protagonist, but Monkey and Beetle are much more memorable. They aren't that great individually, but in a group and together they are terrific and the character interactions were great here as was the overall group dynamic. As for the Moon King, I never really found him all that interesting as a major villain and, without spoiling anything, how they concluded his story was pretty odd and somewhat stupid in my opinion.
Kubo and the Two Strings has absolutely gorgeous stop-motion animation which has now become a standard for the Laika studio. I loved all of the details and the world building is mostly solid. It could have been much more epic in scope, but what we got was still good. Some of the character designs were pretty inspired with the sisters and Monkey being the highlights, so well done. And the color palette is excellent.
……………………………………………………………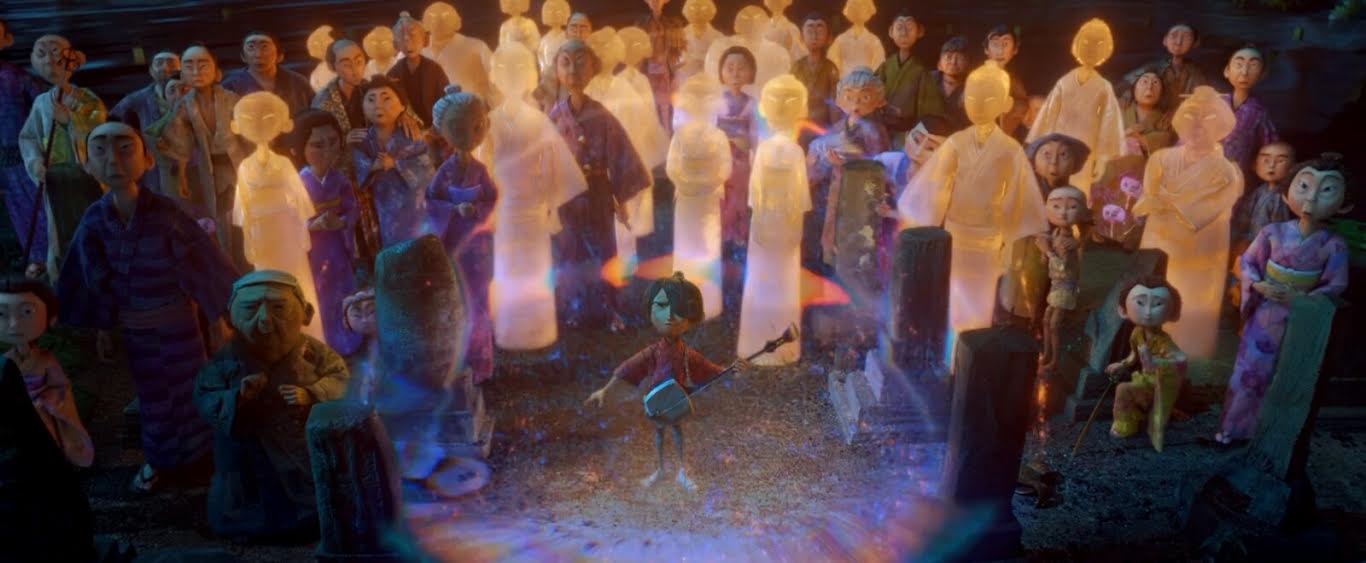 ……………………………………………………………
Kubo is well paced and well directed by Travis Knight, but I just found its voice acting to be quite uninspired. It isn't terrible, but it is far from great as both Charlize Theron and Matthew McConaughey gave weak performances and the casting in particular is quite bad in this one. And the other flaw is the emotion. The film is emotional and I guess melancholic, but because I just wasn't that invested in its characters, I never really felt anything which was a big problem for me. And that is this movie in a nutshell – it is seemingly great, but to me personally it never quite came together as a whole and I was quite disappointed to be honest.
Kubo and the Two Strings has expectedly gorgeous stop-motion animation, good mythology, very interesting twist in the third act, it works great as an adventure film and most of its plot points are very good, but it isn't that great as a sum of its parts, the tone is way too comedic and not fitting in with the plot and I just didn't feel anything mainly because I didn't connect with the characters and because I found the voice acting to be not that great.
My Rating – 3.5
……………………………………………………………