……………………………………………………………..
Hidden Figures Movie Review
Hidden Figures is a 2016 biopic starring Taraji P. Henson, Octavia Spencer and Janelle Monae. It is a clichéd film in every way.
……………………………………………………………..
"Here at NASA we all pee the same color"
……………………………………………………………..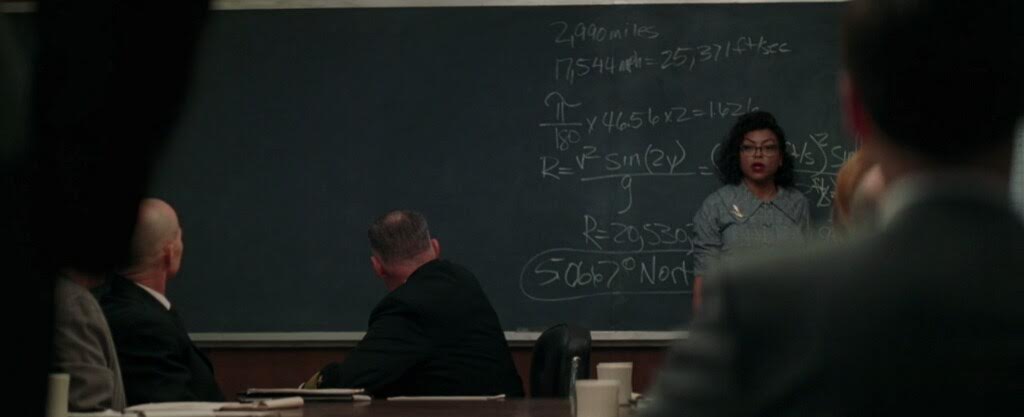 ……………………………………………………………..
This is one of those movies that are so predictable not only in the actual execution, but also in the expected rating and quality. I knew I was going to give it a 3.5 and I ended up giving it that exact rating in the end. It is that kind of middling movie that is so familiar and such a shameless crowd pleaser, but still well acted, imporant and competently made. It is basically the 'Bridge of Spies' of 2016.
The three characters themselves are never properly developed, though the actresses playing them are certainly immensely likable in their roles. Octavia Spencer was nominated basically just for being a popular actress and everyone is talking about Janelle Monae and her role is also very slight and not the best. I do not understand that, but clearly Taraji P. Henson gave the best performance and her role was the biggest and best established. She should have been nominated.
This is obviously an important story. These three African American female mathematicians were hugely influential in NASA and it is certainly admirable that we finally see their stories. But although you have that importance factor and it is a charming, certainly extremely likable film, it is predictable from beginning to end and that hurt it a lot.
Hidden Figures is well acted, directed and shot. It is okay in its execution, although not the best. The script is solid and the movie can also be quite funny at times while constantly being likable in its characters. But the dialogue is so on the nose and lacking any subtlety whatsoever that it actually annoyed me hearing some of the more ridiculous lines spoken.
……………………………………………………………..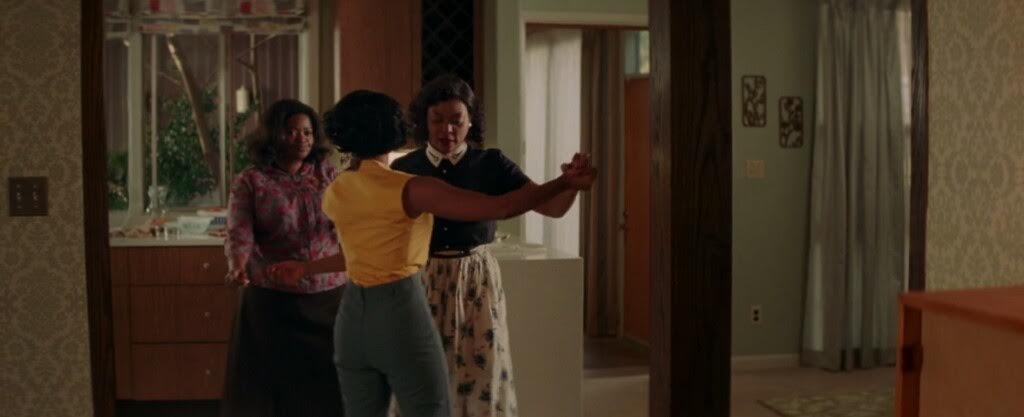 ……………………………………………………………..
I liked the glimpses into their personal lives and the issues were mostly well emphasized. But I would have liked to have seen more of the space stuff as I am a big fan of astronomy myself. But here we mostly only get boring mathematics and some of those scenes were done in the most obnoxious, arrogant manner possible which unpleasantly reminded me of 'The Martian'.
But overall it is a solid film and although long, it is quite engaging and harmless. It did not deserve to be nominated for Best Picture at all in a very strong year and it is certainly the weakest nominee after the mediocre 'Hell or High Water'.
Hidden Figures is an expectedly solid and clichéd film. It is very well acted with Taraji P. Henson actually being the highlight, the characters are very likable and this is definitely an important story, but it is told in the most predictable manner possible with not enough astronomy in it, overly annoying science scenes and a total lack of subtlety filled with many ridiculous lines.
My Rating – 3.5
……………………………………………………………..