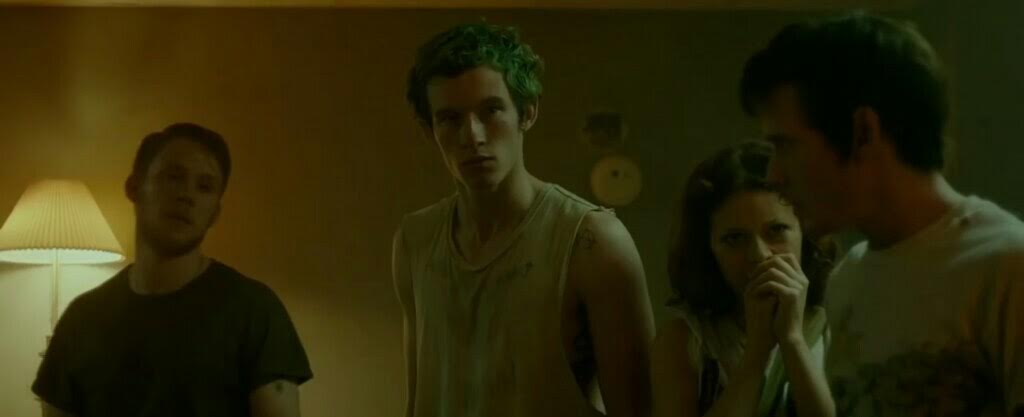 …………………………………………………………
Green Room Movie Review
Green Room is a 2016 horror thriller film directed by Jeremy Saulnier and starring Anton Yelchin and Patrick Stewart. It is such a bad, disgusting movie.
…………………………………………………………
"We're not keeping you here, you're just staying"
…………………………………………………………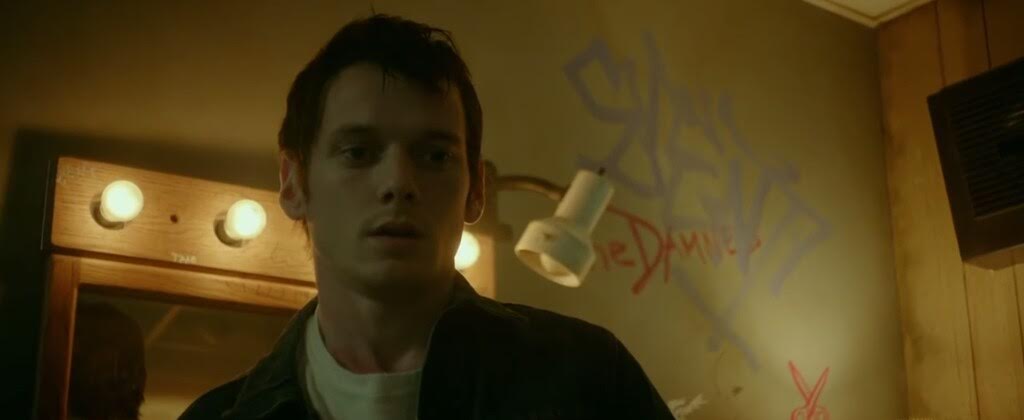 …………………………………………………………
It is about a punk band who find themselves attacked by Neo-Nazi skinheads after they witness a murder. The premise says it all. It basically sums up everything you need to know about this stupid movie. Yes, this is basically a slasher sort of horror, one of those stupid genre films that they made a lot during the 80s and 90s where you have no plot or inspiration whatsoever.
The characters are all retards, stupid and incapable as they can get. Yes, definitely the characterization and the ineptness of the characters is the major reason why this movie is so annoying as it is a typical genre flick because of that.
But I also disliked it because this is the film that has one setting basically and unlike many movies that use one setting but benefit from it, this one only makes it worse as it never uses its setting appropriately and it just becomes boring to watch.
…………………………………………………………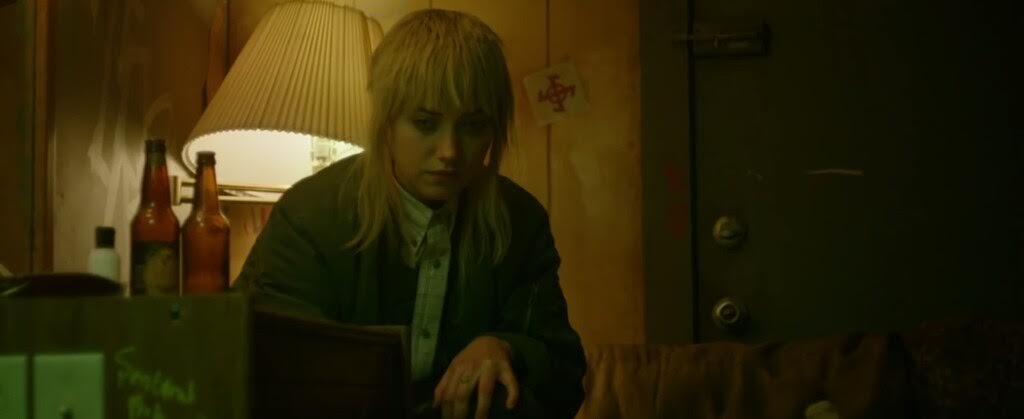 …………………………………………………………
There is no plot or emotion to Green Room whatsoever and you basically just watch the band attacked. Now, I have nothing against slasher and home invasion horror subgenres because those can be fun, but this is just never entertaining in any way and it is even annoying which is the worst quality you can have. And the fact that it is mostly a thriller also didn't work for me as the horror/thriller mix is pretty weak here.
Green Room isn't an awful movie because it is pretty solidly made and directed and I have to say that the acting is pretty solid, especially for this type of film. Most of the performances are quite good with Anton Yelchin and Patrick Stewart being the highlights. But everything else is either dull or frustrating.
…………………………………………………………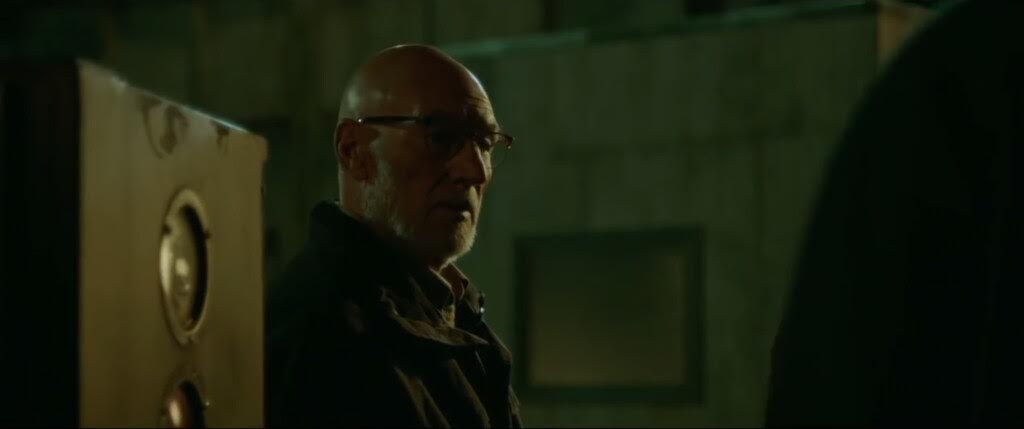 …………………………………………………………
The movie is also incredibly difficult to watch as it is just unpleasant in its gore and sometimes even disgusting. The violence is overwhelming and weak because it is never done in an entertaining fashion, but rather in an unpleasant, almost at times unwatchable manner. And that unpleasant feeling I've had throughout most of its running time and that is never a good sign. Needless to say, Green Room is such an overrated, mediocre movie that I have no idea how anyone could like.
Green Room is not only disgusting, but also thoroughly unpleasant to watch. The violence is overwhelming, but the premise itself is also pretty uninspired and the movie is not only overrated and dull, but also pointless and at times stupid and it's mostly just a tired, mediocre and annoying excursion that is never entertaining at all.
My Rating – 2
…………………………………………………………