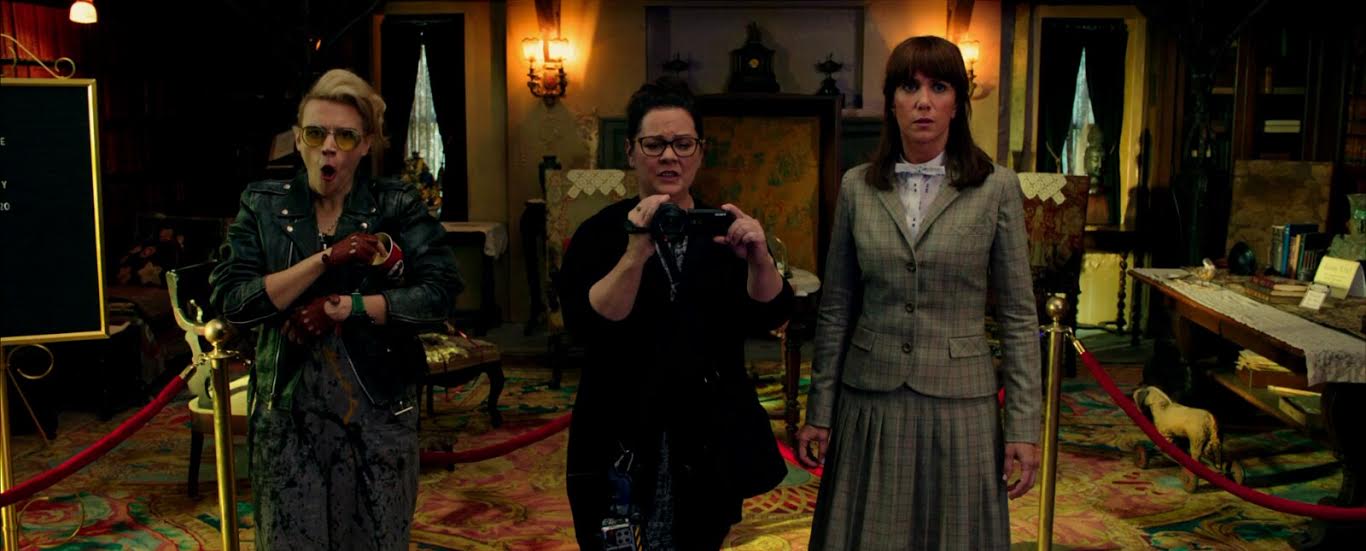 ………………………………………………………………..
Ghostbusters Movie Review
Ghostbusters is a 2016 comedy film directed by Paul Feig and starring Melissa McCarthy, Kristen Wiig, Kate McKinnon and Leslie Jones. It is such an underrated, really solid and fun film.
………………………………………………………………..
"She thinks it's a sliding door. She thinks they're all doors. That's sad – she's a scientist"
………………………………………………………………..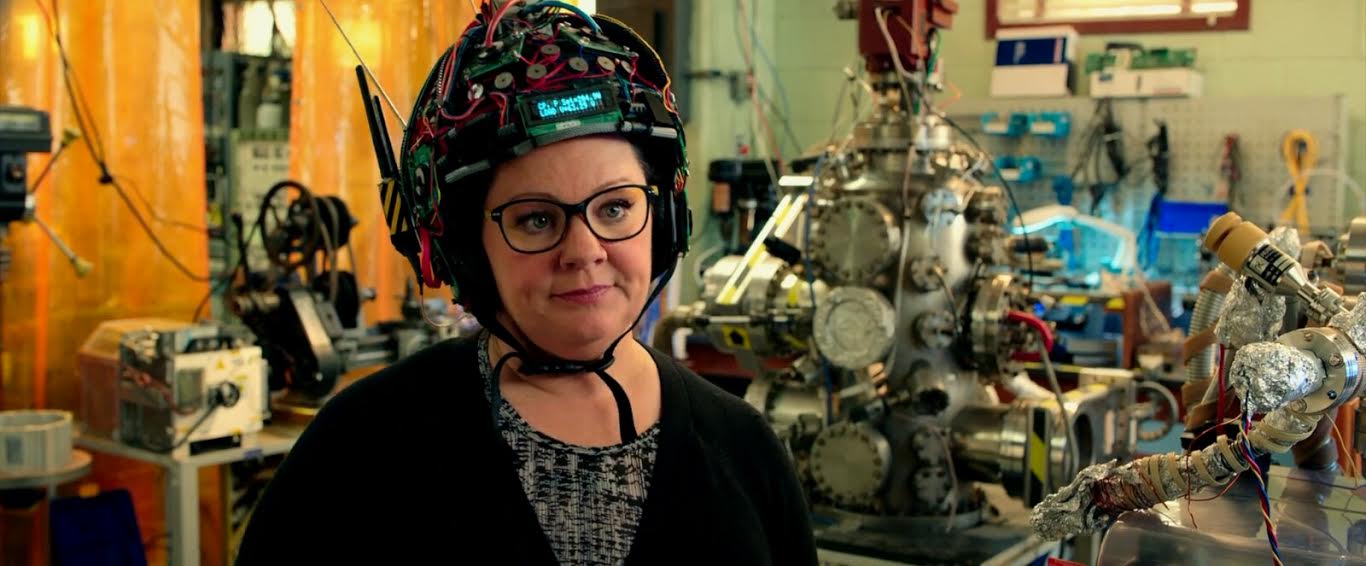 ………………………………………………………………..
First let's talk about its status and backlash. It is a remake of the 1984 film of the same name and let's just say that it is as I expected it to be – so much better, less cheesy and much funnier than that mediocrity that is the original movie. So the backlash of course stems from some really sexist, misogynist people, but it is more in the line of stupid nostalgia for the movie that was never good to begin with. And I hate that kind of sentiment which is why I am a passionate defender of this film.
But let's talk about the film itself. It is solid, but far from great. However, this subject matter alone is prone to some really cheesy moments which is why I don't think you could do better with this material anyway. But the film is so much fun, the humor is excellent and the cast is fantastic. The story itself is definitely very similar to the original, but I really liked those reactions of the press and the relationship between the team and the police. That was all great.
………………………………………………………………..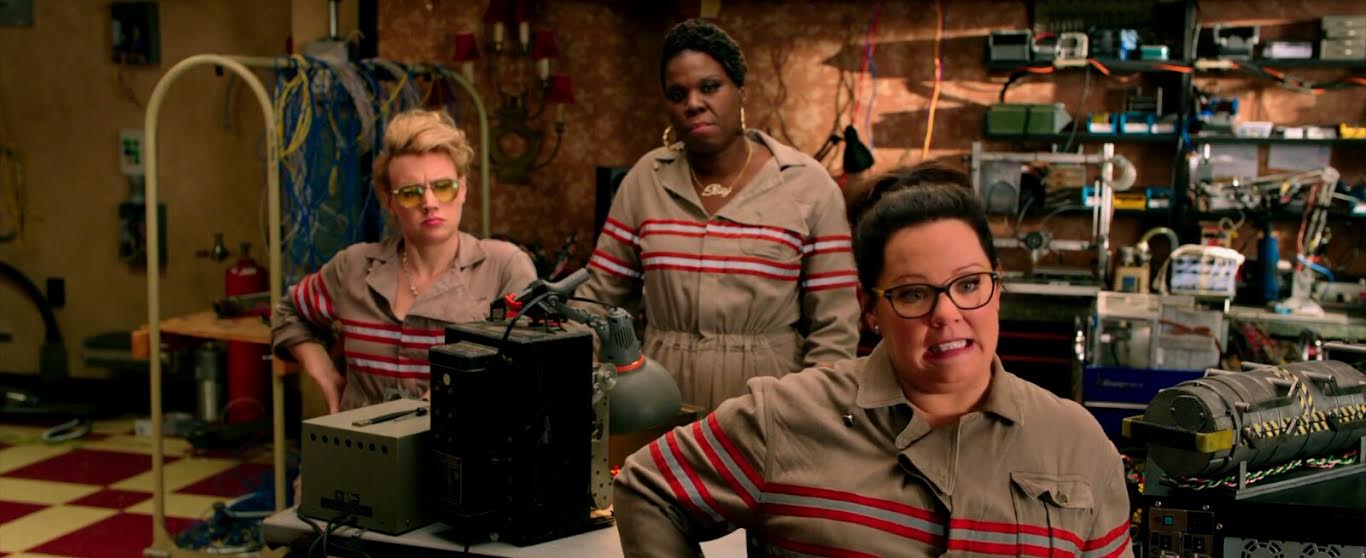 ………………………………………………………………..
The movie takes its time to get there owing to a somewhat prolonged first act, but because the first act was the funniest to me, I didn't mind that. What I did mind was the third act which was too action-oriented and that spectacle lasted for much more than it should have. The action here is really mediocre. That along with the effects really hurt the movie which is otherwise really good.
Let's talk about this team. I loved it and they are so much better and more likable and memorable than the previous team ever was. Melissa McCarthy is interesting here for playing a more eccentric than bombastic character and it worked as she is very likable. However, although funny at times, she was to me the least funny of this foursome which was odd as she usually steals the show.
………………………………………………………………..

………………………………………………………………..
Yes, Leslie Jones and Kate McKinnon are so good and the movie introduced me to their comedic talents wonderfully. Jones is probably the most likable person in this team, at least she was for me. I really liked her and she was very funny in some scenes. McKinnon's jokes were somewhat repetitive, but she was mostly excellent as this crazy, energetic woman with a penchant for dark humor. But the standout has to be Kristen Wiig whom I just loved here! I always love here, in any role, but here she steals the show which is a great accomplishment as all of these ladies are great. But her awkward persona led to so many good jokes, especially in that first third. The scene in which she got fired was absolutely hilarious to me and she was so charismatic, relatable and consistently funny.
Chris Hemsworth's role is basically reduced to that of an eye candy, but I wouldn't call that a problem as women have been reduced to these roles for decades and nobody did mind. It is especially excusable if it lends to some humor which it does here and watching Wiig lust over him made my day. Other characters aren't that memorable and Rowan is a solid villain in that he did pose some threat to the crew, but his arc was otherwise uninspired and boring.
………………………………………………………………..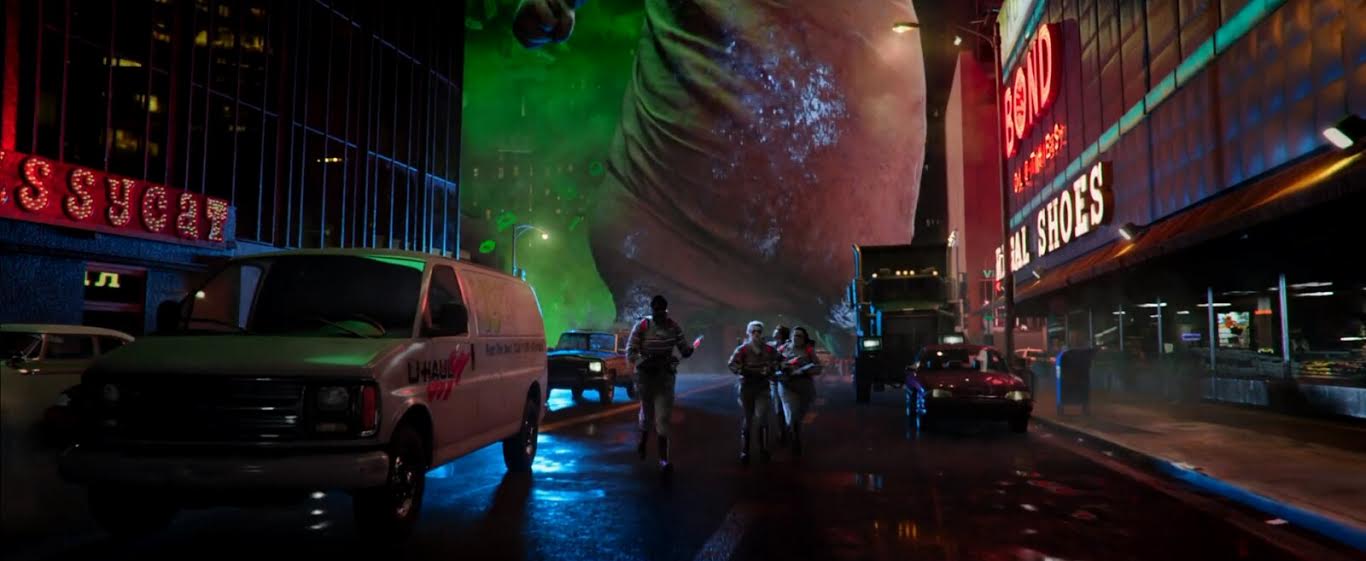 ………………………………………………………………..
Ghostbusters is a very funny movie that is unfortunately inconsistent in other areas. The special effects are as cheesy as they were before and I really didn't like the ghost designs. The same goes for the action which was very uninspired, forgettable and just dull. The pacing is problematic as the third act definitely dragged a lot. But the direction from Feig is expectedly capable and the film is very underrated and pretty good.
Ghostbusters has its problems mainly the action and special effects which are as cheesy as they were in the original and the third act did drag a lot, but the cast is absolutely fantastic and all four of these ladies are excellent with the standout one being Kristen Wiig who is so likable and consistently hilarious. The plot is solid, the humor is very good and the film is so much fun that it is of course very underrated and much better than that cheesy mediocrity that is the original Ghostbusters.
My Rating – 3.5
………………………………………………………………..