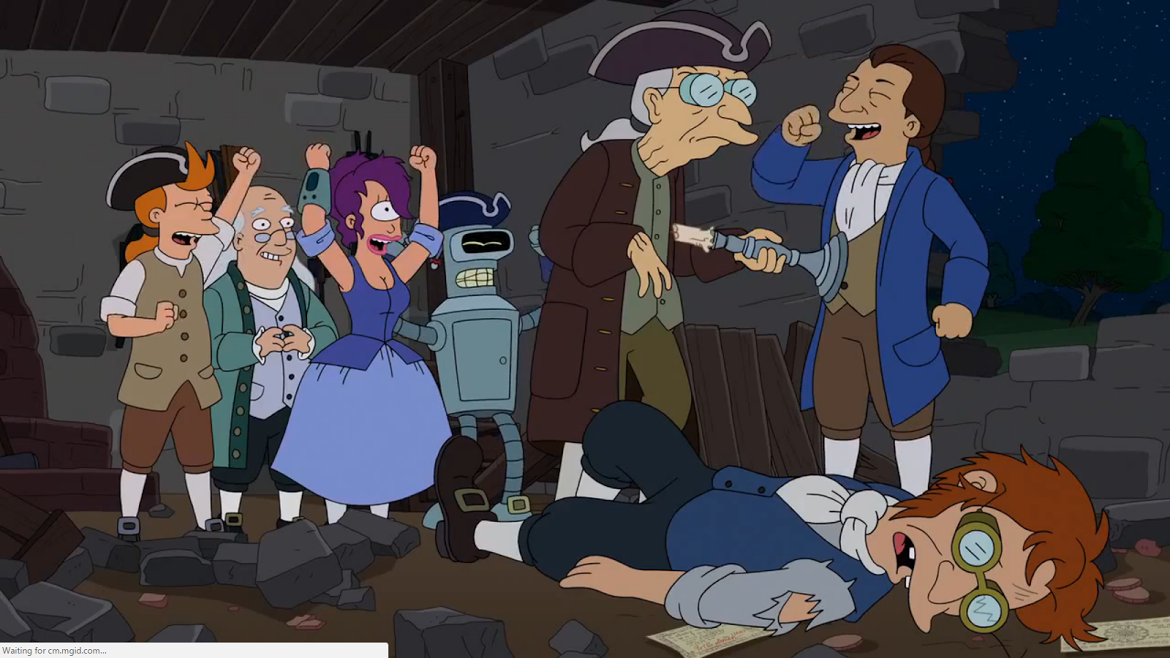 ………………………………………………………………
Futurama Season 6 Review
The sixth season of Futurama is by far the best of the entire shot thanks to the largest amount of terrific and some even inspired episodes.
………………………………………………………………
"I guess it's time to indulge in some end-of-the-earth debauchery.
Who's up for an orgy?"
………………………………………………………………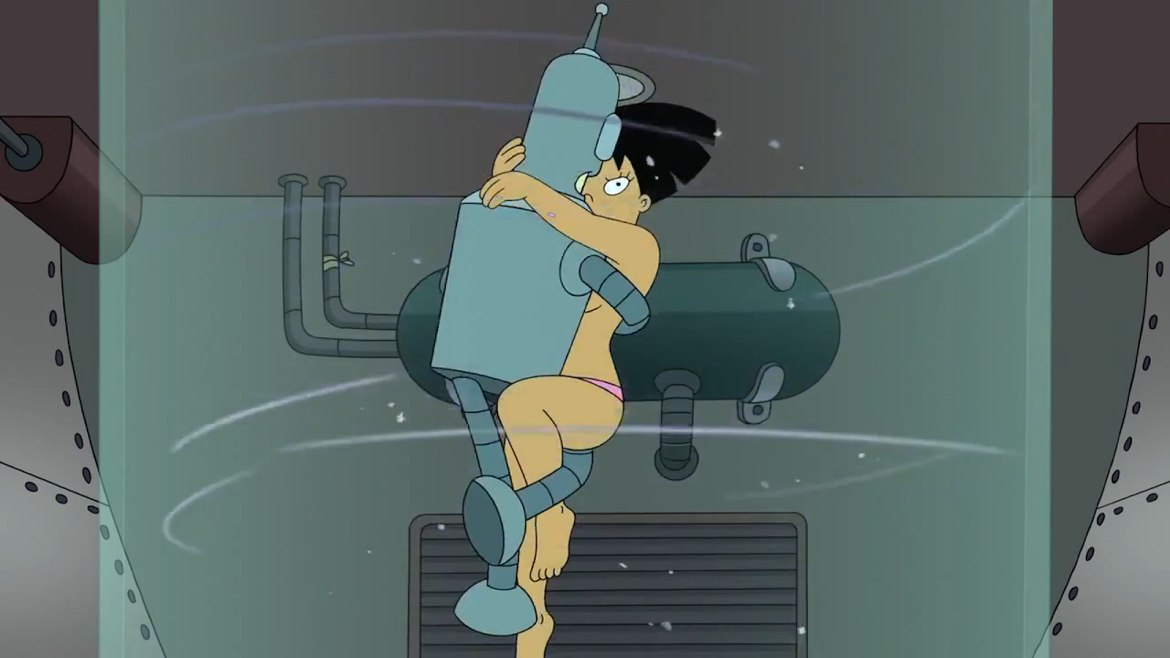 ………………………………………………………………
It has twenty six episodes in it which is the highest amount so far, but let's dig in. I found Rebirth to be a solid introductory episode to the newest season that many doubted would even arrive and it has some very interesting plot points in it, but it was crammed with too many things and characters in it and was definitely overstuffed. In-A-Gadda-Da-Leela was superb. There wasn't nearly enough of Zapp in this season as I wished for, but here he stole the show with his elaborate schemes to have sex with Leela, the most elaborate one yet. This episode serves as the culmination of sorts of all of their sex-episodes.
Attack of the Killer App is very good. It finds a very good use of Mom and it features a terrific scenario with a couple of excellent humorous scenes in it. Fry is the highlight here. Proposition Infinity is excellent. Yes, Amy and Bender's sexual relationship definitely felt abrupt, but it was great for featuring such a hilarious and applicable robosexuality storyline and it was great to finally see Kif question his relationship with Amy as it was definitely realistic and needed to happen even sooner.
The Duh-Vinci Code is absolutely fantastic. It is one of the most imaginative and actually quite innovative episodes in the show's run featuring a great use of Leonardo and a storyline for the ages. It has humor, history and science all meshed so stupendously well into a fun whole. Lethal Inspection is so weak and not my cup of tea which was obvious as soon as I saw Hermes. He has a large role here and pairing him up with Bender was also not a wise idea.
………………………………………………………………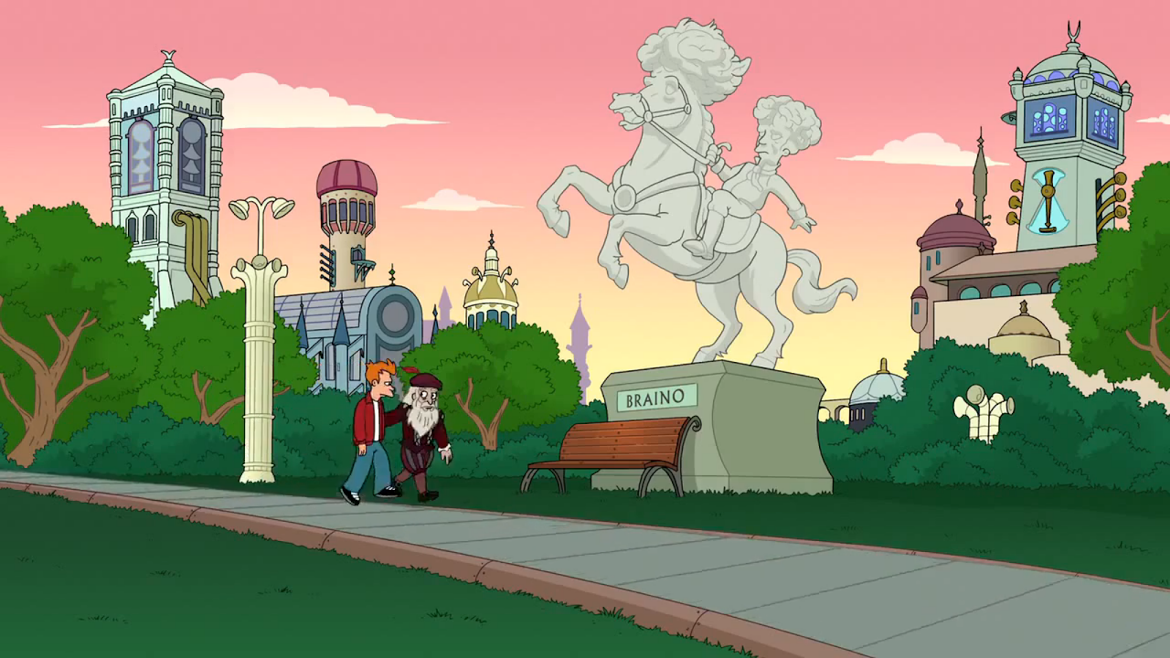 ………………………………………………………………
The Late Philip J. Fry is just mesmerizing to behold! Featuring probably the best animation the show ever did and the most imaginative and meticulous story ever (not to mention epic and ambitious), it was a true wonder to behold and such a perfect futuristic history lesson while also being a good vehicle for Fry and Leela's relationship. That Darn Katz! is a simple episode but with a high-concept, funny idea – cats are actually smart aliens. That was hilarious and so fitting and the use of cat humor was great here.
A Clockwork Origin is another absolutely amazing scientific episode in which we follow evolution in a quicker manner. It is such an original, very well animated and smart episode and I wish that the previous seasons featured more of these high-concept scientific episodes such as this one because Futurama absolutely thrives in such scenarios. The Prisoner of Benda is such a hilarious episode with a fun concept this time around – switching bodies. The highlight of course was seeing Zoidberg and the Professor in bed together.
Lrrreconcilable Ndndifferences features Lrrr and Ndnd and whenever an episode focuses on these two, I am bound to have a good time which I did. I love these two and this time the nagging subplot was perfect for the duo and it saw a great use of Leela. The Mutants Are Revolting isn't the greatest episode as we've seen these types of political correctness episodes before and done much better.
………………………………………………………………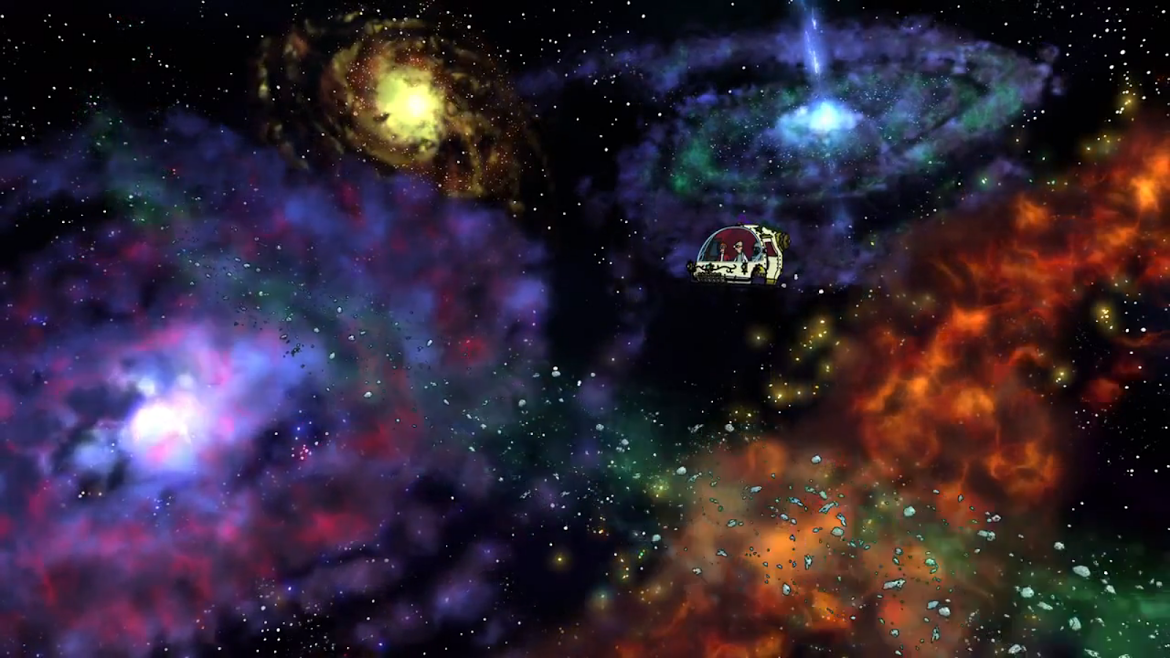 ………………………………………………………………
The Futurama Holiday Spectacular is by far the worst episode of the season which was otherwise stellar. Futurama and Christmas do not go hand in hand and this episode is a proof of that. It was boring and forgettable. The Silence of the Clamps is another weak episodes because having Bender and mafia together was not a great mix and I dislike gangster plots.
Mobius Dick features an interesting usage of the titular novel, but the execution isn't the greatest and it focused too much on Leela who was tedious here. Law and Oracle is a solid episode which isn't particularly original or funny, but it has its moments and Fry is the highlight.
Benderama threw in an overly cruel fate for that poor giant, but other than that, it was a good use of Bender and actually he got probably the best role of the season in this episode and was quite funny. The Tip of the Zoidberg somehow felt odd, yet mostly very satisfying as it was emotionally rewarding seeing the roots of Zoidberg's and Farnsworth's relationship.
………………………………………………………………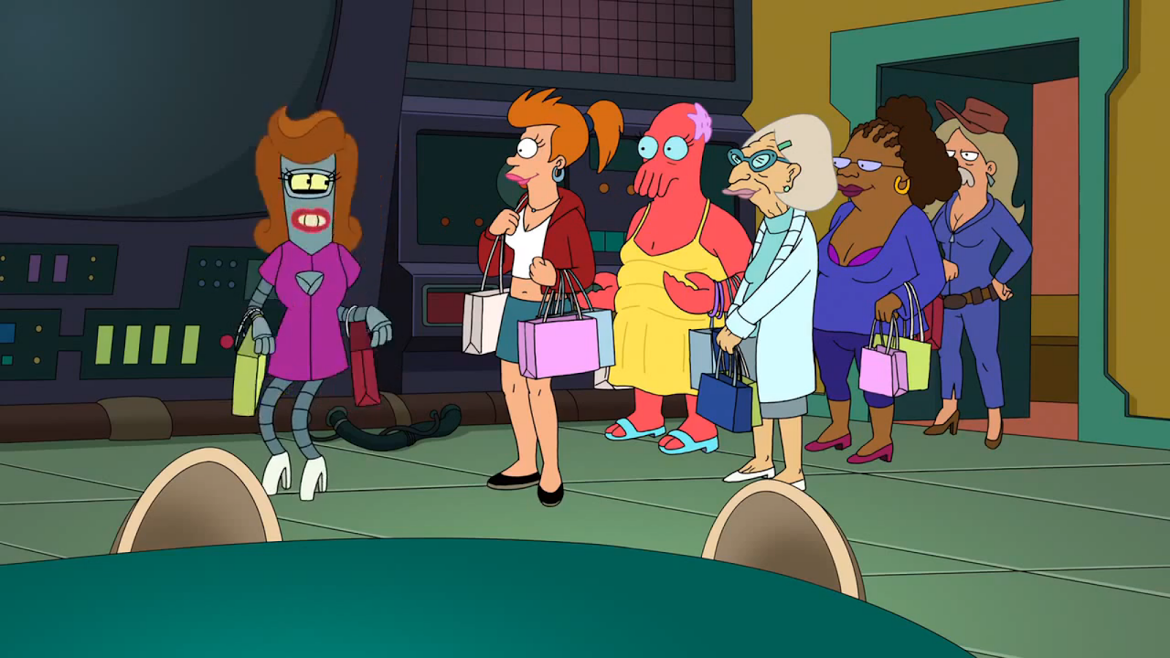 ………………………………………………………………
Ghost in the Machines features a very good use of Robot Devil whom I usually dislike plus it has some of that classic Bender/Fry dynamic which yielded very solid results this time around. Neutopia sees the two sexes switch and watching the men become women in particular was absolutely hilarious with Scruffy being the standout here in my opinion. Such a funny episode.
Yo Leela Leela has another winning high-concept idea and a rather solid use of Leela. I loved the plot here and it was very well thought out. It wasn't particularly funny, but it was imaginative and really well written. Fry Am the Egg Man is a heartwarming creature episode with a killer Harry Potter reference in the form of a yell which I just loved.
All the President's Heads is a time travel story where the crew goes back in time (specifically to 1775) to thwart the Professor's cousin. I just loved this historical episode and it features probably the best joke of the season in that moment when we realize how small New York was back in that time period. Cold Warriors is another overly sentimental Fry piece, but done mostly well and with a solid plot to it.
………………………………………………………………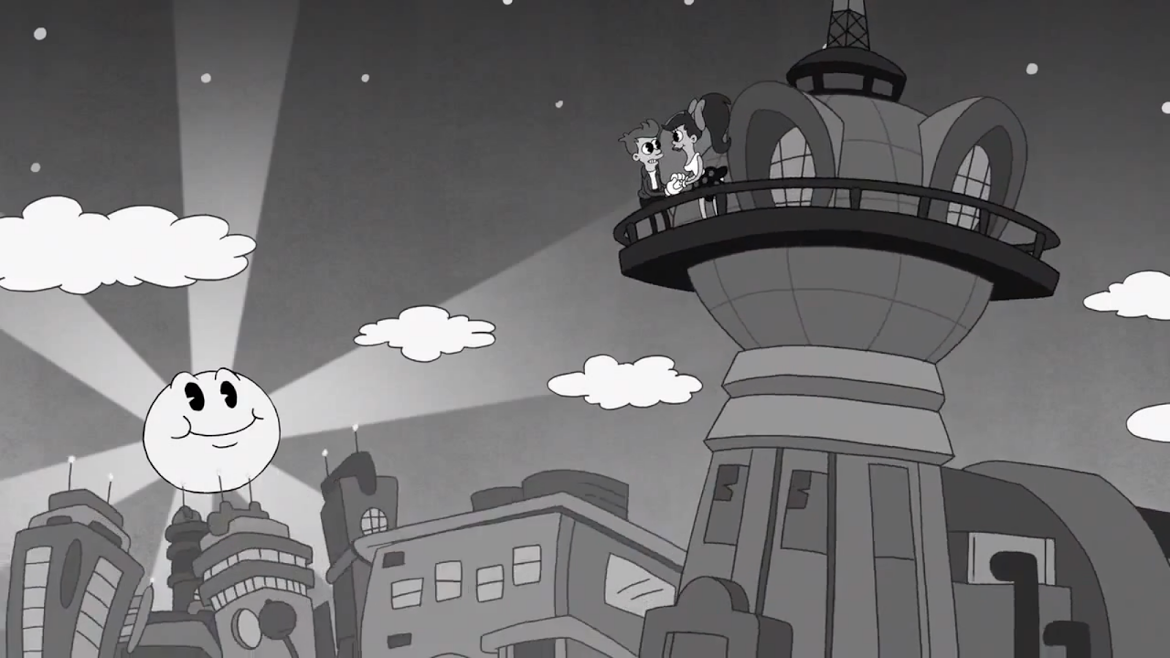 ………………………………………………………………
Overclockwise is too Bender-centric and it has a thorough lack of focus. A weaker episode for sure. But Reincarnation is one of the series' best and most highly authentic. It features three segments, all done in a retro animated style which I just adored. Surely the third 80s anime was overly aggressive and not as great as the previous two, but the 1930s Colorama part was just wonderful and so charming. The highlight is the 1980s video game style segment which features a terrific plot as well. Not only are there three segments stupendously well animated and original, but they are also well plotted which is another giant plus.
This season is not as uneven as the previous ones. Yes, some episodes were quite weak and it had too much Bender in it and not enough of the supporting characters, but most of the episodes were genuine classics and it is the season that finally made use of its science fiction genre properly featuring an abundance of highly imaginative and pleasantly scientific, clever storylines. But it also has quite a lot episodes that were just meant to be funny and most were hilarious. For all of those reasons, it is without any doubt the best season that Futurama has ever produced.
………………………………………………………………
Worst Episodes: Rebirth, Lethal Inspection, The Futurama Holiday Spectacular, The Silence of the Clamps, Mobius Dick and Overclockwise.
Best Episodes: In-A-Gadda-Da-Leela, Proposition Infinity, The Duh-Vinci-Code, The Late Philip J. Fry, That Darn Katz!, A Clockwork Origin, Neutopia, All the President's Heads and Reincarnation.
My Rating – 4.3
………………………………………………………………