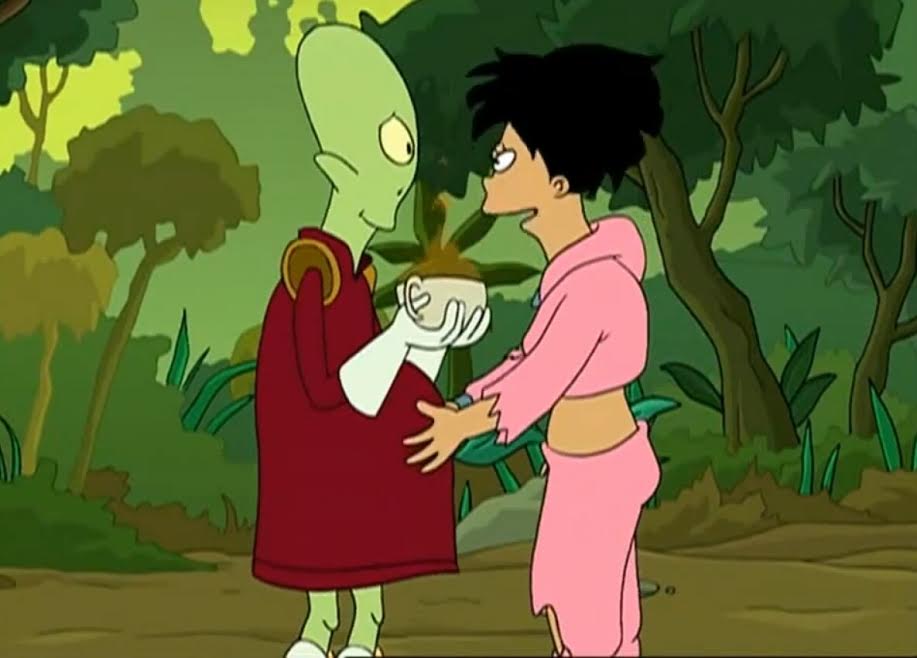 ……………………………………………………….
Futurama Season 4 Review
The Fourth season of Futurama is still very uneven, but probably my favorite nonetheless owing to many classic, truly fantastic episodes in it.
……………………………………………………….
"This human's lower horn is one of God's creatures,
a living thing, and all living things, large and small.
In this case – small! Wooooo!"
……………………………………………………….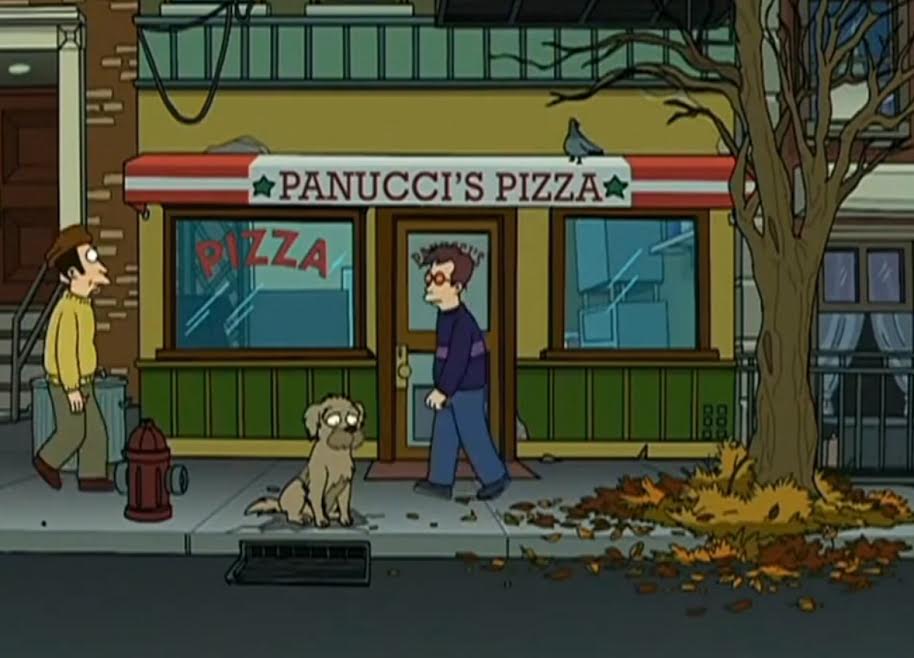 ……………………………………………………….
Kif Gets Knocked Up a Notch is probably the wildest and most imaginative episode here and such a perfect opener for the season. I loved the emphasis on Kif and his biological characteristics and the scenes at his native planet were fun and intriguing. The humor is great here, but it is the twist in the usual behavior of the two sexes that makes it unique.
A lot has been answered during this season and in Leela's Homeworld we finally learn her true origins in the sewer and we finally meet her mutant parents. This episode is expectedly emotional, but also very well crafted in terms of storytelling and an important episode through and through.
Love and Rocket finds Bender falling in love with the female computer and whereas the first episode was different in its portrayal of the sexes, this one is archaic and usual with the computer being a female stereotype. However, that wasn't a flaw here as the jokes surrounding that issue were fun and some lines made me laugh. Bender is great here.
……………………………………………………….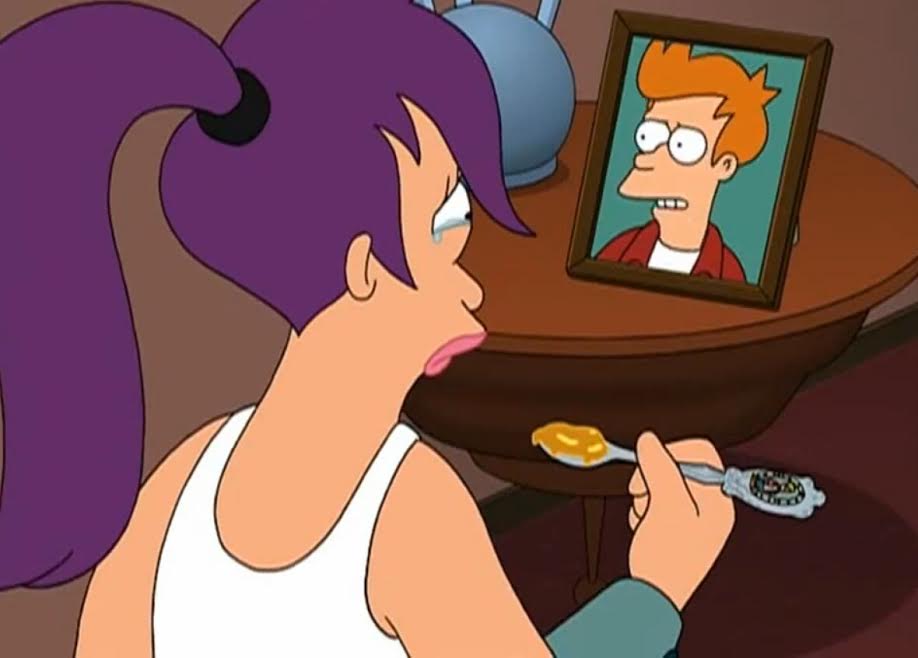 ……………………………………………………….
Less Than Hero is just so bad and it is one of the worst Futurama episodes so far, it is that bad! You'd think giving powers to Bender, Leela and Fry would make this episode an exciting parody of superhero films, but because it was filmed a decade or so ago, it felt dated plus the humor and the plot were very mediocre here.
A Taste of Freedom I also strongly disliked as it finds Zoidberg as his dullest and it is a typically boring, lifeless political episode. Bender Should Not Be Allowed on TV is obviously an improvement upon the previous two episodes, but even though it has a great message and is overall fine, it is never as great as it should have been given its interesting premise.
……………………………………………………….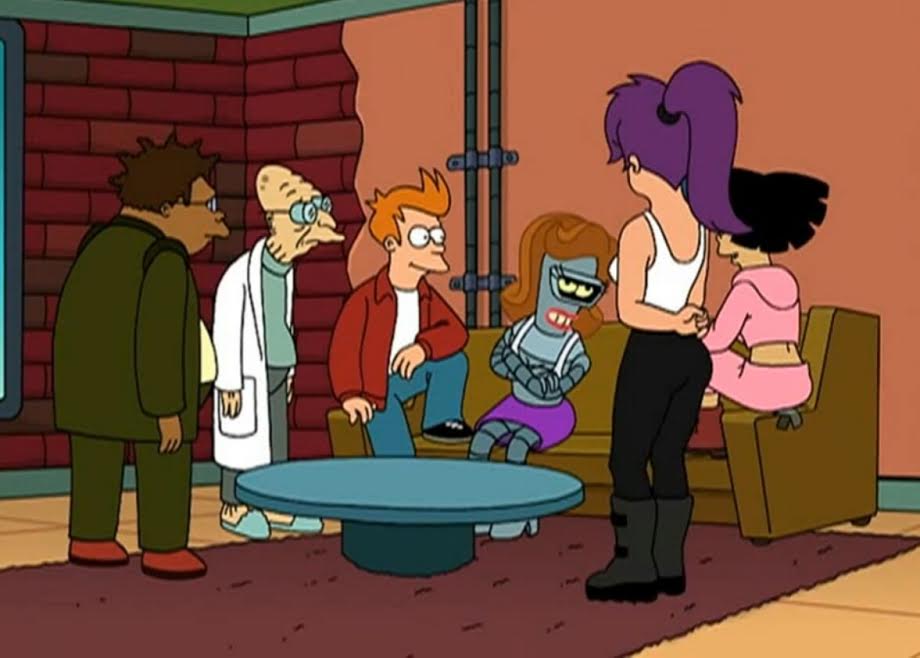 ……………………………………………………….
Jurassic Bark is amazing. Yes, this is how you should do emotion, Futurama, with elegance and subtlety instead of being forced. And truly watching Fry's relationship with his dog unfold was breathtaking with a heartbreaking ending that was moving and beautifully made and animated. Crimes of the Hot is an immensely forgettable and weak Bender episode.
Teenage Mutant Leela's Hurdles finds Leela being boring and although her drama is poignant, it was still excessive. But watching the crew de-age was of course done with a couple of hilarious gags and the animation and designs here are amusing and terrific. The Why of Fry is another episode where we finally learn a major thing that has been hinted before, this time it is Fry's purpose in the future. I loved the use of Nibbler who was again cute and funny, but this time travel episode was also quite well crafted, entertaining and with an important, really well thought out plot and conclusion.
Where No Fan Has Gone Before is, I guess, a perfect episode for Star Trek fans, but they alienated non-fans like me by giving us an episode that focused heavily on that show and thus I did not get its characters and jokes and it doesn't work as an ordinary Futurama episode for everyone at all. The Sting is absolutely fantastic! Not only is it the most fascinating and constantly exciting episode with a lot of twists in it, but it is also the most inventive episode of the series so far probably and it is incredibly romantic and moving as well.
Bend Her is absolutely fantastic and this was the period where most of the episodes were just great. This one finds Bender having a sex change in order to pass as a woman and win a trophy in the Fembot's division of the Olympics. Of course with this killer premise, you can't go wrong and the episode is a hilarious Bender part with a great use of Calculon and telenovela parody as well.
Obsolutely Faboleus doesn't always work, but it was amusing watching Bender, a robot himself, rebel against technology and some of the scenes on the island were quite inventive in their humor. The Farnsworth Parabox is too fast paced, but with such a great premise and many fun action sequences and entertaining scenarios.
……………………………………………………….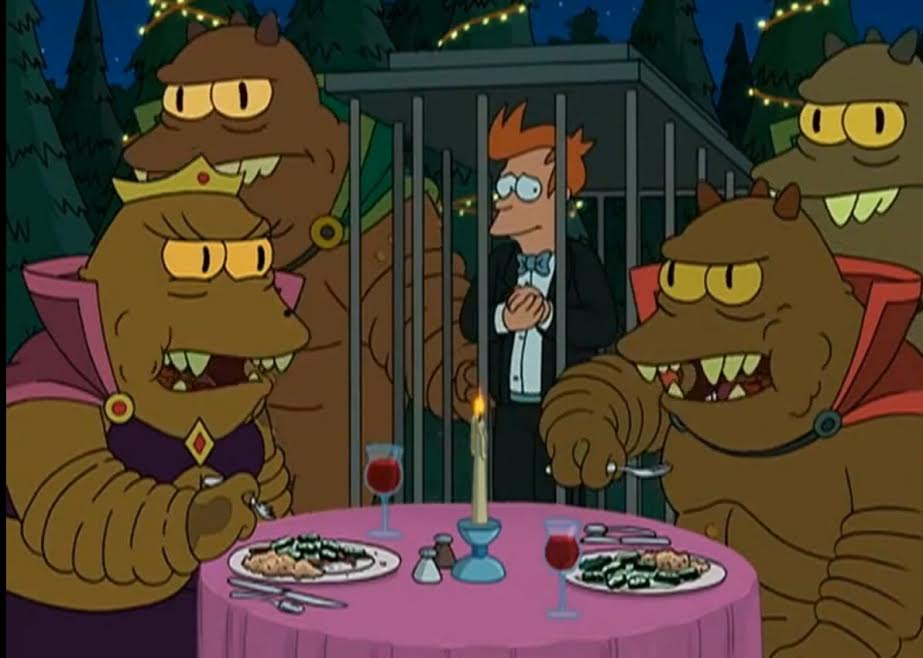 ……………………………………………………….
Three Hundred Big Boys is a truly uneventful and forgettable episode that bored me a lot. Spanish Fry is excellent as it finds probably the best use of Lrrr so far as he and his wife were so funny and the sexual humor here was hilarious. The Devil's Hands Are Idle Playthings was supposed to be the last Futurama episode and it shows as it is overly dramatic and emotional, but still with a solid romance in it and some excellent scenes.
In the end, this fourth season is my favorite so far just because it has way too many truly fantastic, classic episodes that I just loved. It was very uneven and some episodes were quite bad or mediocre, but most were terrific and I loved how we got some burning questions aabout the characters' origins and purpose finally answered.
 ……………………………………………………….
Worst Episodes: Less Than Hero, A Taste of Freedom, Where No Fan Has Gone Before and Three Hundred Big Boys.
Best Episodes: Kif Gets Knocked Up a Notch, Jurassic Bark, The Sting, Bend Her and Spanish Fry.
……………………………………………………….