…………………………………………………
From Up on Poppy Hill Movie Review
From Up on Poppy Hill is a 2011 anime drama film which is Studio Ghibli's 17th film. It is directed by Goro Miyazaki and it's definitely one of their weakest outings.
………………………………………………….
"There's no future for people who worship the future,
and forget the past"
………………………………………………….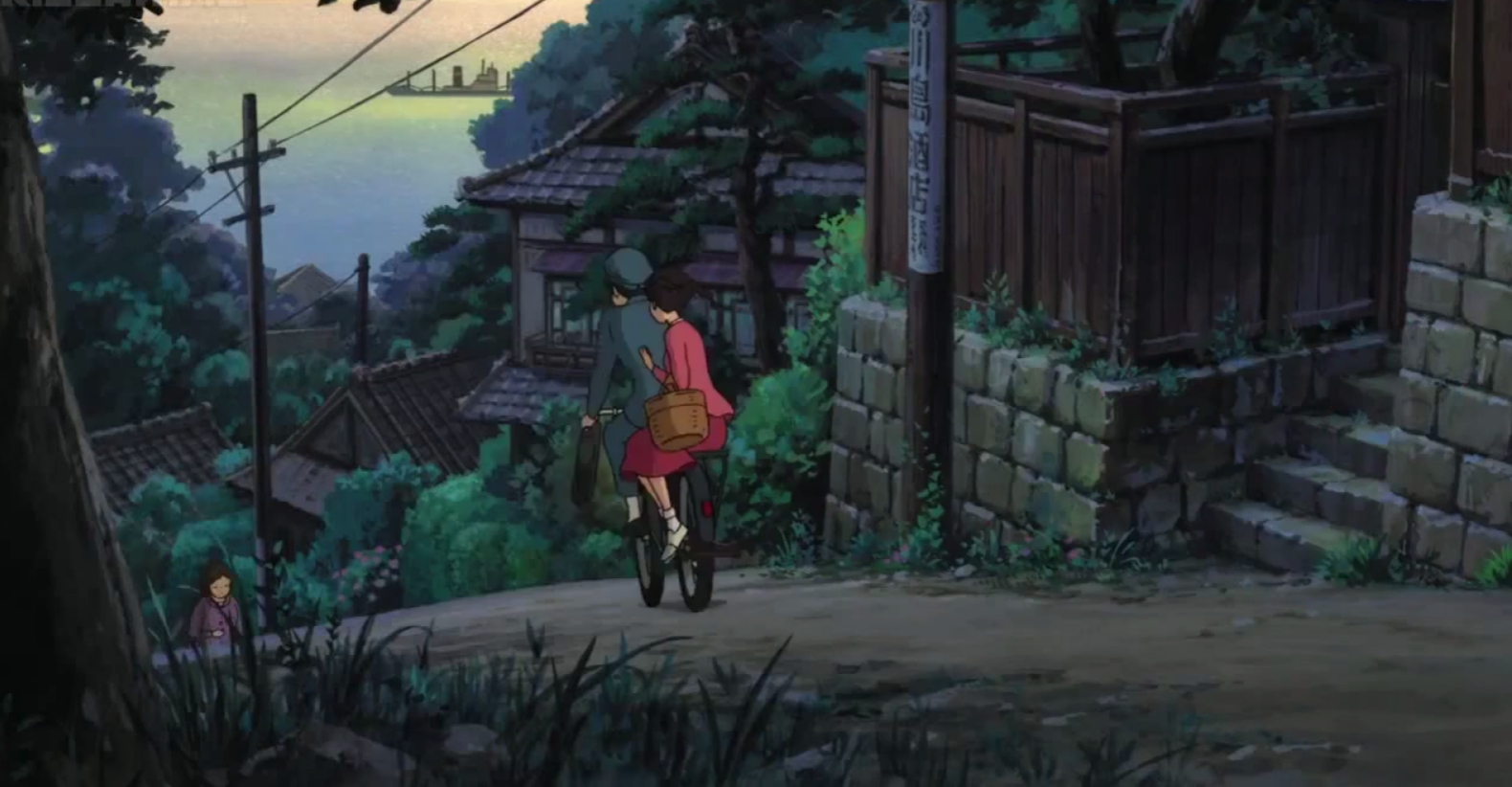 ………………………………………………….
Now we have the flaw and the boarding house storyline here. That is one story. The other one is familial drama about rediscovery and ancestry. To me both did not work honestly. So let's first talk about the former. It is overly Japanese and by that I mean that it is a historical drama which does not give you enough context and I myself am not acquainted with the boarding houses and that part of Japanese history and I was thus lost in this story and plus not all too interested too.
As for the familial drama, it is moving and sweet for sure. However, there is no denying that From Up on Poppy Hill is basically one giant Japanese soap opera. Certainly a Ghibli soap opera is better and smarter than other soap operas, but at its core it remains a soap opera and those I dislike tremendously which is why I had a huge problem with this story.
The first twist was typical and the second twist was more interesting, but it brought us back to where we started off. And the whole intertwined family history and discoveries of their ancestry were just way too soapy for my personal taste.
………………………………………………….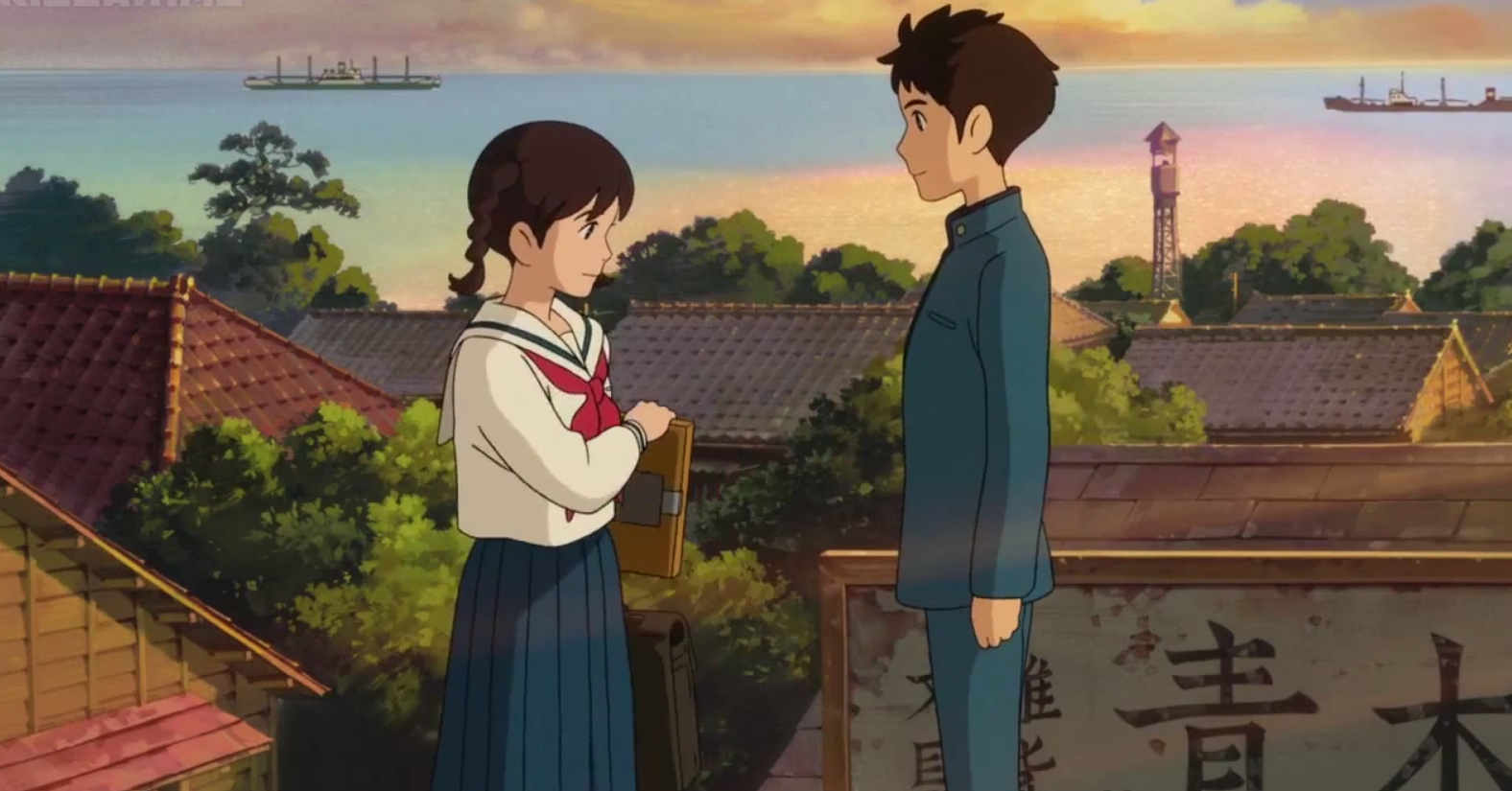 ………………………………………………….
I also did not care all too much for these characters. I have to be honest – none of them were interesting to me. The adults are all basically just plot devices and rarely anything more than that. As for Umi and Shun, they are endearing and certainly a lovely couple, but that "will they, won't they" as well as "are they related or not" drama ruined their otherwise sweet relationship. The voice acting is admittedly terrific and pretty resonant, but the characters themselves leave a lot to be desired.
If there is one thing From Up on Poppy Hill does so right is its animation which is to be expected from the caliber of the studio. I loved it. The attention to detail is overwhelming and does it recreates its 60s period so well, I really liked how polished it looked and the highlights include the sea scenes, the houses and mostly the boarding house which looked splendid and filled with a lot of detail.
Another aspect which resonates strongly here is of course the score. It is absolutely lovely and actually quite different than most other Ghibli scores as it feels tonally and stylistically different and unique and thus I appreciated it even more. The theme that repeats throughout the entire runtime is gorgeous and so charming.
………………………………………………….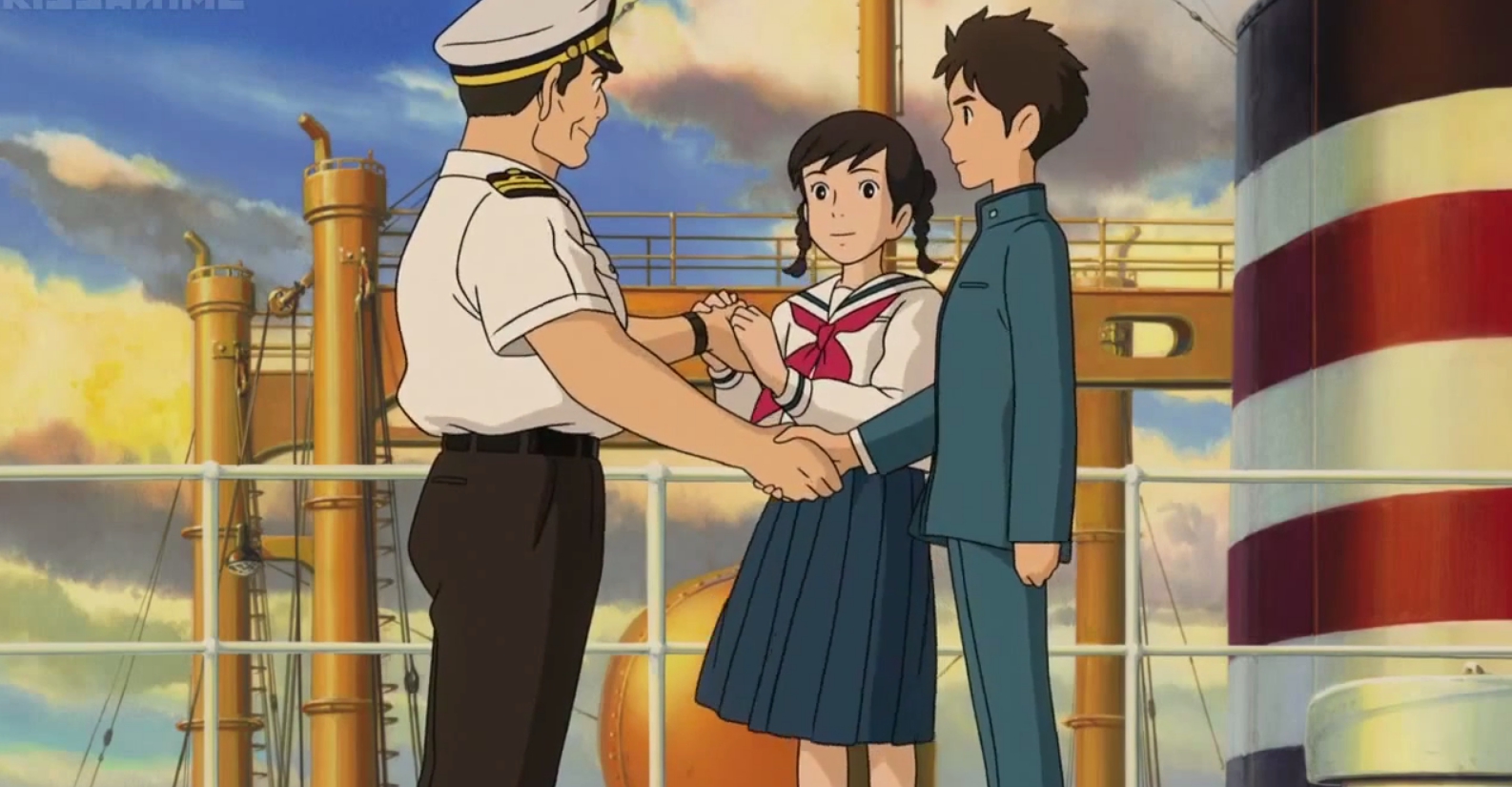 ………………………………………………….
The film is sweet at times and emotionally resonant, but not fulfilling owing to its soapy drama. The dialogue is as good as it can be, but the script is just very weak and troublesome and I cannot imagine how anyone could have this movie in their favorites when it comes to Studio Ghibli. It is in my opinion their worst film of all time which is not to say it is bad as they have never made a bad film, but it is just only okay and nothing more than that which is super disappointing.
From Up on Poppy Hill is beautifully scored and gorgeously animated, but every Studio Ghibli film has amazing animation and score and that is to be expected from their caliber. But other than those great aspects and a couple of moving scenes, this film is easily their worst with uninteresting characters and a story which is simply a giant, implausible soap opera and unfortunately never anything more than that.
My Rating – 3