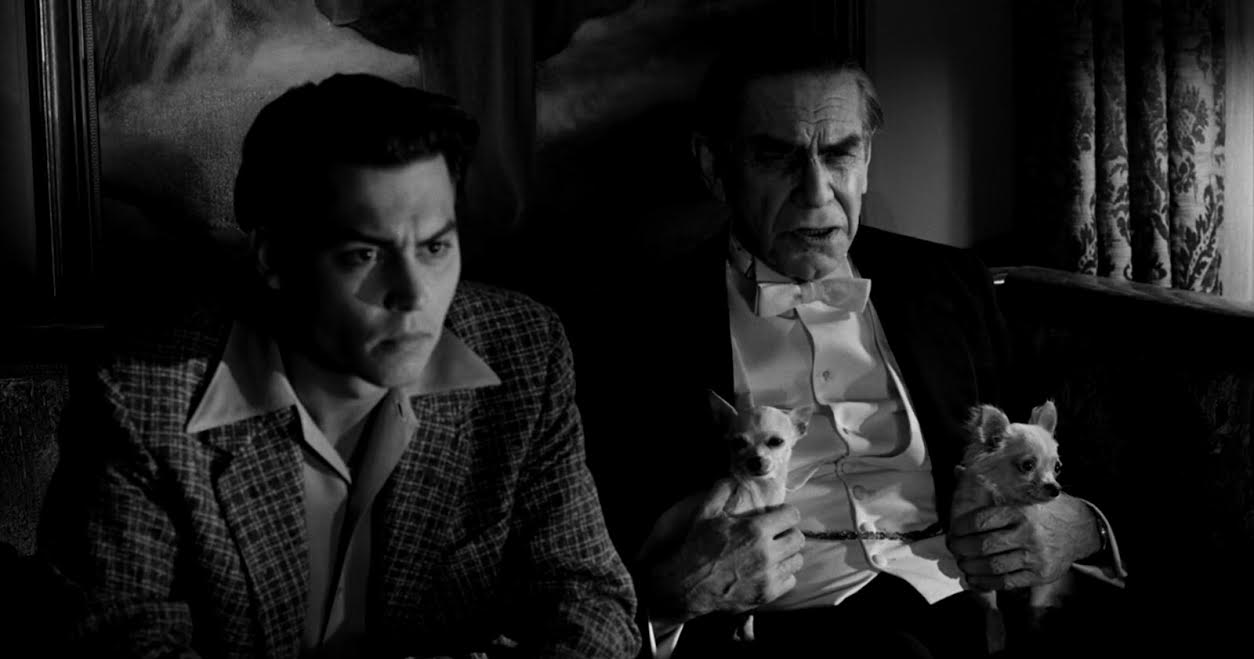 …………………………………………………………….
Ed Wood Movie Review
Ed Wood is a 1994 comedy drama biopic directed by Tim Burton and starring Johnny Depp and Martin Landau among others. It is an amazing, wonderful movie.
…………………………………………………………….
"Visions are worth fighting for.
Why spend your life making someone else's dreams?"
…………………………………………………………….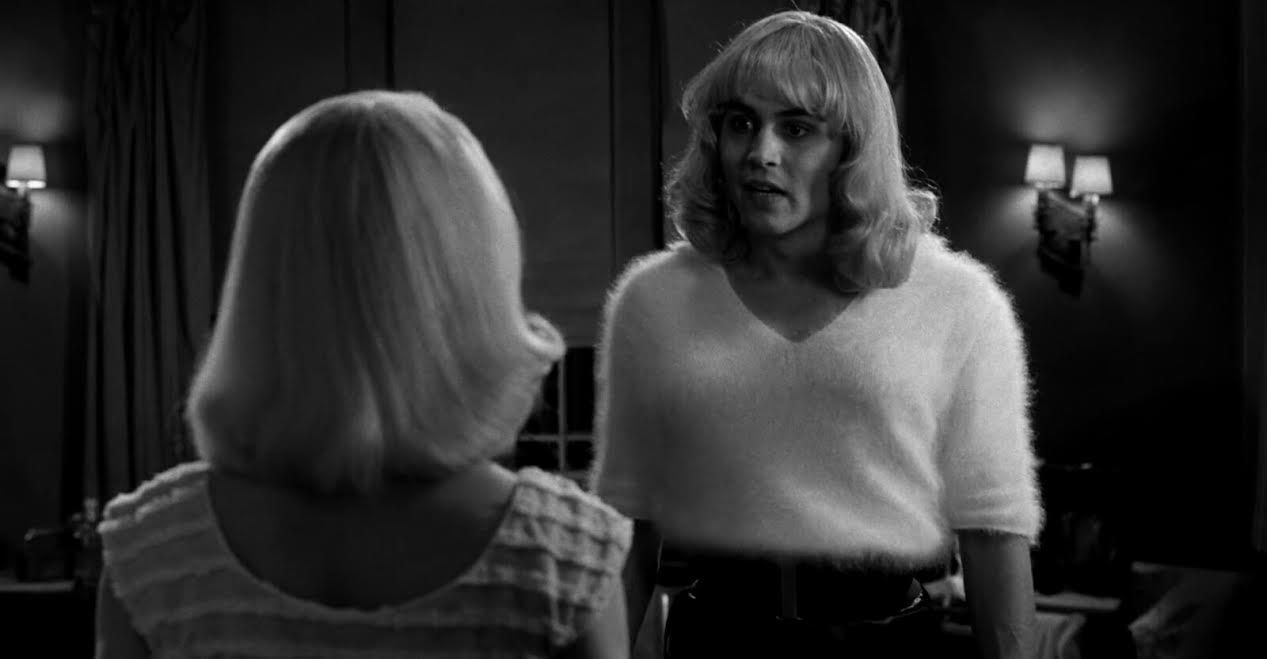 …………………………………………………………….
It follows Ed Wood, an acclaimed director of trashy movies from the fifties. It follows his career while he made some of his best known works as well as his romantic relationships and his friendship with Bela Lugosi. The film is the kind of biographical picture that succeeds in almost every way and it is a rare biopic that is timeless and almost artistic in a way. It is one of the finest genre films I've seen for sure.
…………………………………………………………….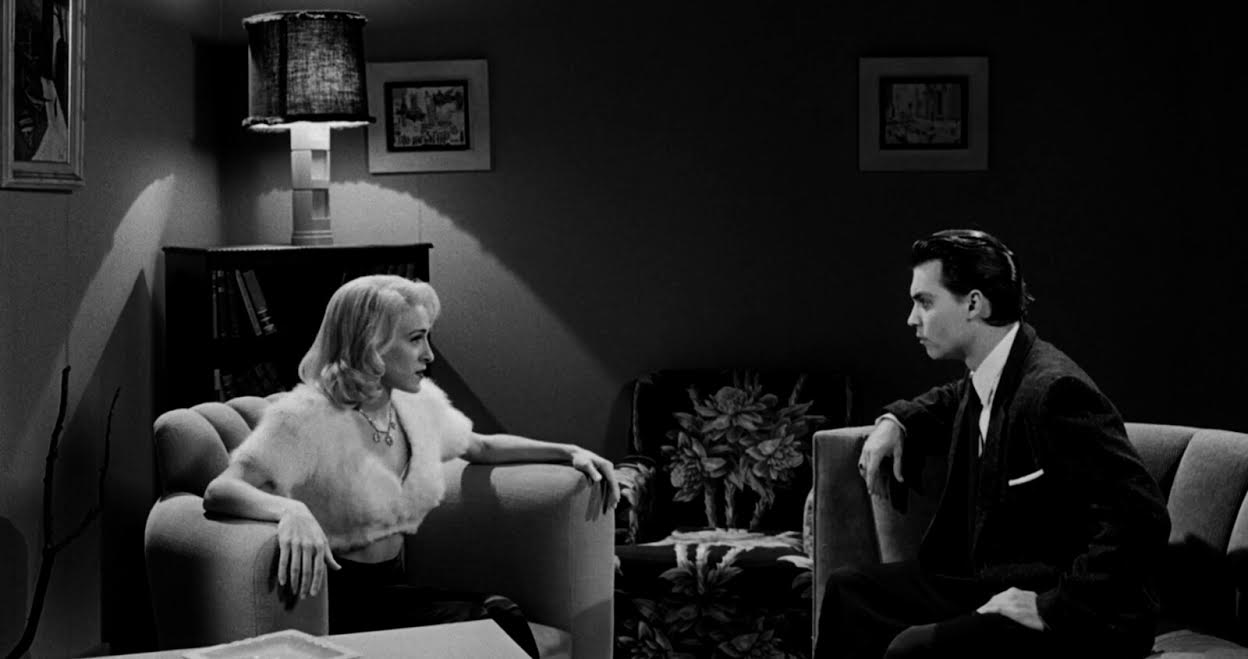 …………………………………………………………….
I loved its richness. The film deals with a lot of themes and it is such a nuanced, incredibly well scripted work. Of course you get his career endeavors and his artistic struggles. That was all very well done. But even better are his relationships with women as his first relationship was doomed from the beginning and it was dramatic to follow its conclusion whereas the second one was a successful one, romantic and moving. But of course the friendship that formed between Ed and Lugosi is the highlight and that was just wonderful to witness. There truly is a lot for everyone here to enjoy.
The director is brought to life beautifully and Johnny Depp has rarely been this good in a Burton flick. It is one of his best performances I've seen. Very charismatic and sympathetic. Lugosi is also great and those scenes where they addressed his doomed career were just so tragic and yet absolutely hilarious at the same time. Martin Landau thoroughly deserved his Oscar as he played this role remarkably well. But Sarah Jessica Parker is pretty good herself and Patricia Arquette is very likable. All of the characters here were stupendously well written and all of the actors and actresses delivered top-notch performances. The casting in this movie also couldn't have been better.
…………………………………………………………….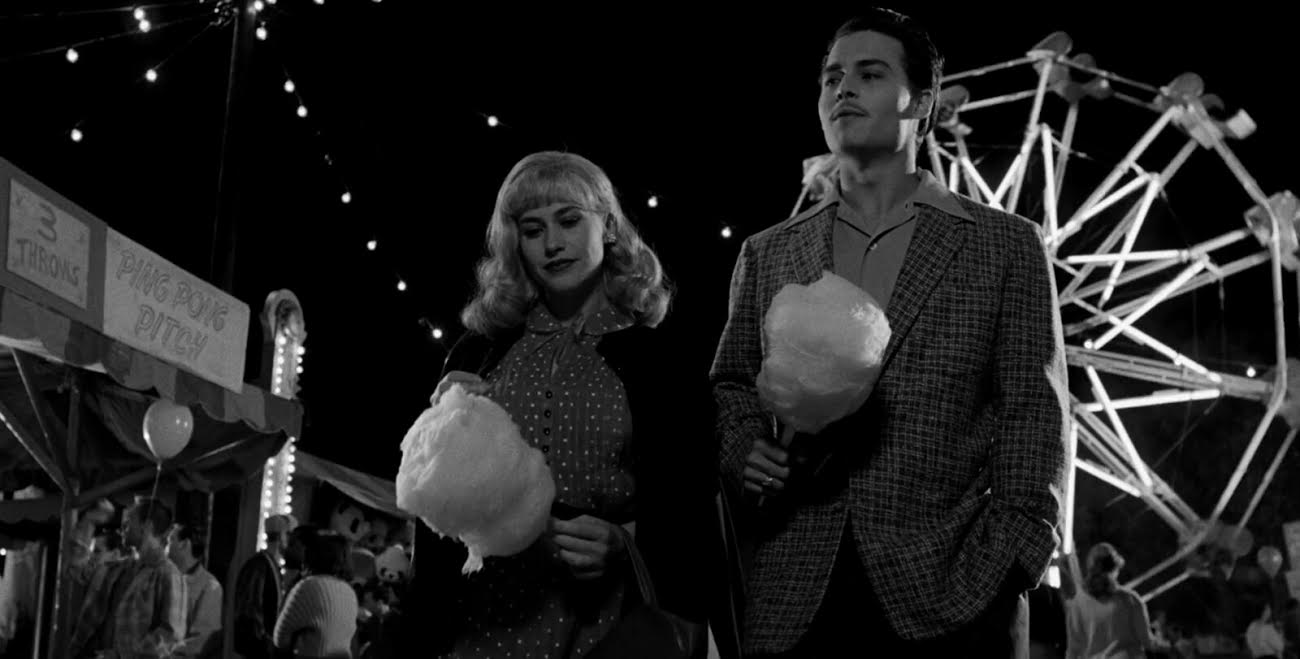 …………………………………………………………….
Ed Wood is an incredibly funny movie and I laughed out loud more than a couple of times because some of the lines were just absolutely hysterical to hear. Of course the humor is strong when the script is so stellar and the dialogue is just terrific. Such a well written, polished work all around. It succeeds as a funny comedy and as a serious, heartfelt drama and that is such a commendable feat.
It isn't a perfect movie honestly. Some of the parts weren't the greatest. I found Depp's performance to be great in the first half and in the second one it was typical. I found the entire third act to be incredibly underwhelming. It is good, but never as great as the film was before it. It was a shame as the only film I've seen of his is 'Plan 9 from Outer Space' and yet that is the only movie here that wasn't particularly well utilized when all of the others were so well depicted.
…………………………………………………………….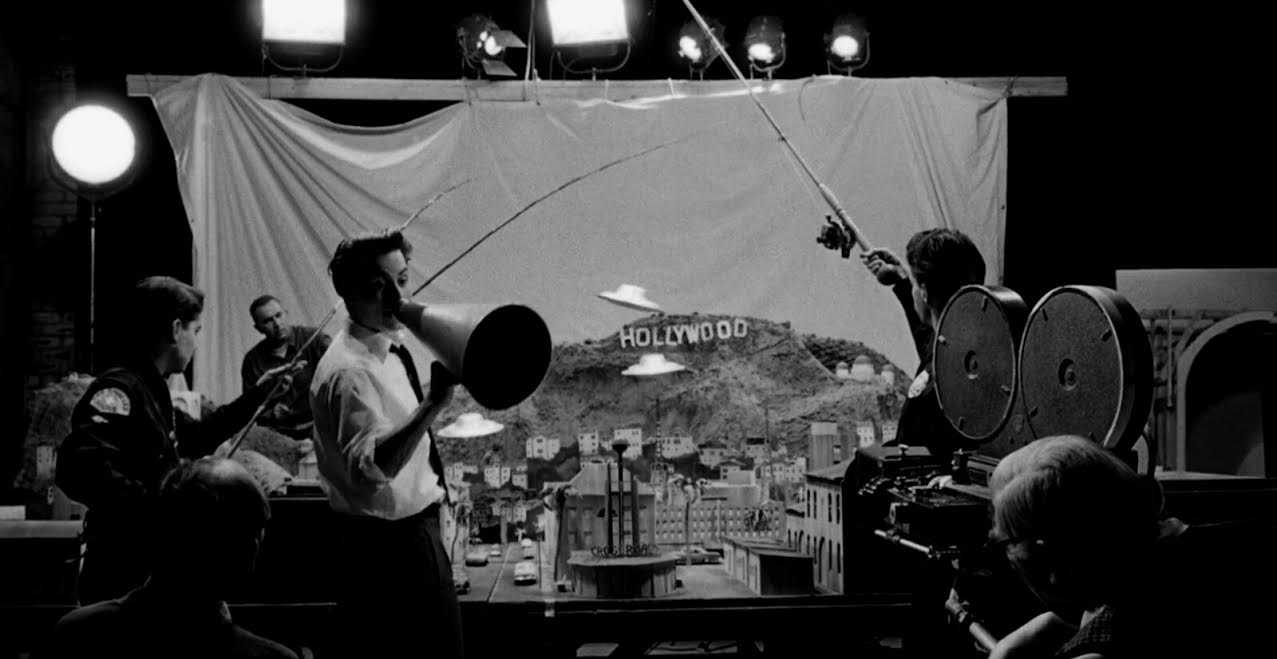 …………………………………………………………….
Ed Wood is also gorgeous in terms of the technical aspects. This is the kind of film that just had to be shot in black and white and its crisp, polished look brought a lot of sophistication and professionalism to the picture. Many scenes and shots here are memorable and highly exquisite. The same goes for the costumes and the score. The attention to detail is evident and the direction from Burton is incredibly strong and possibly his best directed work yet. He showcased an obvious care for this subject and person and that coupled with a great talent and style led to the movie being so amazing and one of the best that he's ever made without any doubt.
With beautiful and fitting black and white photography, possibly the best direction from Tim Burton yet and great performances from Johnny Depp and Martin Landau, Ed Wood benefited from obviously being made with a lot care and it has such phenomenal dialogue and that along with such a stellar script led to a great humor with a lot of the lines being absolutely hilarious. But it also succeeds as a drama as some scenes are poignant and dramatic. It is a wonderful, truly great film that is one of the director's best and also one of the finest biopics that I have ever seen.
My Rating – 4.5
…………………………………………………………….