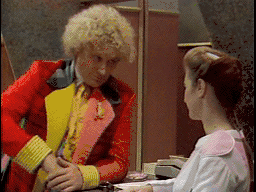 …………………………………………………
Doctor Who Season 23 Review
The twenty third season of Doctor Who is actually a rather underrated, solid season which is shorter in length and thus more effective.
………………………………………………….
"There is some evil in all of us, Doctor, even you"
………………………………………………….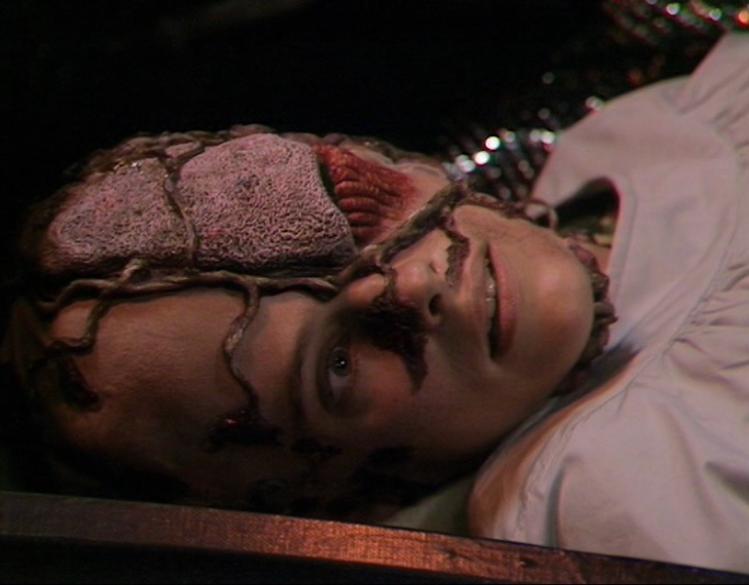 ………………………………………………….
Basically this entire season has only fourteen episodes which are only around twenty minutes in length. It has four serials and all are connected into one giant story. I did find its connections disappointing and of course the story never felt particularly epic, but it was still solidly executed and it worked quite often.
Let's talk about the first and the most inferior serial which is The Mysterious Planet. I found its premise somewhat intriguing, but the serial quickly became standard Doctor Who fare with too convoluted and weakly written scenarios and dull pace.
I actually enjoyed Mindwarp even though I usually dislike the alien/monster storylines. It isn't great or anything special really, but because the dialogue is very strong with some very interesting conversations the serial ended up being engaging and solidly made.
Terror of the Vervoids starts off weakly and certainly the first half is not as good as the second one, but the serial is definitely interesting in its plant-like villains with a couple of very memorable action sequences and solid Doctor. Once again the dialogue was quite good.
………………………………………………….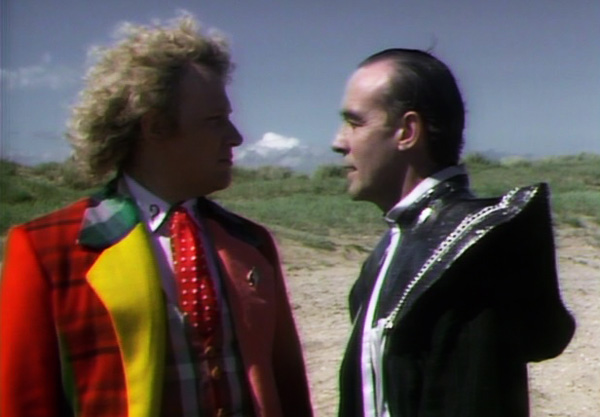 ………………………………………………….
The Ultimate Foe only has two episodes, but both are quite good actually. The story is very political in tone for better and for worse, but I liked the Master's role quite a bit and the Doctor himself is also solid. A really well done story for sure.
So overall, this season is solid. It is far from great and is not all too well connected, but at least it is shorter and much more compact in length and thus more engaging. It is well written with solid dialogue and I also really liked some of its stories here. Colin Baker is finished and unfortunately I have to say that he is one of the weakest Doctors so far. He was just never particularly interesting or memorable.
Worst Serial: The Mysterious Planet.
Best Serial: The Ultimate Foe.
Worst Episodes: The Mysterious Planet Part One, The Mysterious Planet Part Three and The Mysterious Planet Part Four.
Best Episodes: Mindwarp Part Three, Terror of the Vervoids Part Four and The Ultimate Foe Part One.
My Rating – 3.4