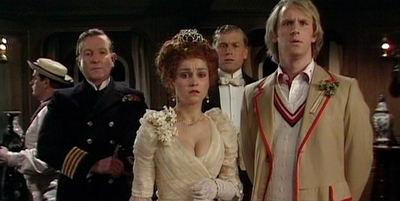 …………………………………………………
Doctor Who Season 20 Review
The twentieth season of Doctor Who is a pretty solid season and a fine improvement over its couple of predecessors. It's a step in the right direction.
………………………………………………….
"You're missing the point.
Enlightenment was not the diamond.
Enlightenment was the choice"
………………………………………………….
………………………………………………….
The first of the seven serials is Arc of Infinity which is somewhat of a mystery suspense thriller serial and although it sounds great on paper, in execution it is pretty mediocre as none of its episodes are fun at all. A major disappointment.
Snakedance is your typical Doctor Who hogwash with an over-reliance on magical items, mysterious history, aliens and all those blockbuster material. Not my favorite type of Doctor Who storytelling for sure.
Mawdryn Undead isn't greatly executed, but still it's a pretty solid story and overall serial where we follow an alien who is living amongst humans. I like these types of stories and although this one is very flawed, it is also quite engaging and solid in the end.
Terminus is ridiculous in terms of story and overly bombastic in its approach. It is overly dramatic and spectacular and a more subtle approach was much needed this time around. But then again the premise itself is too bombastic.
Enlightenment is absolutely terrific! It is such a phenomenal sci-fi humanist tale with great message, dialogue and an epic scope to it. The story is smart, the characters are memorable and the serial is so well filmed and executed leading to what is arguably the best Doctor Who serial in quite a while.
………………………………………………….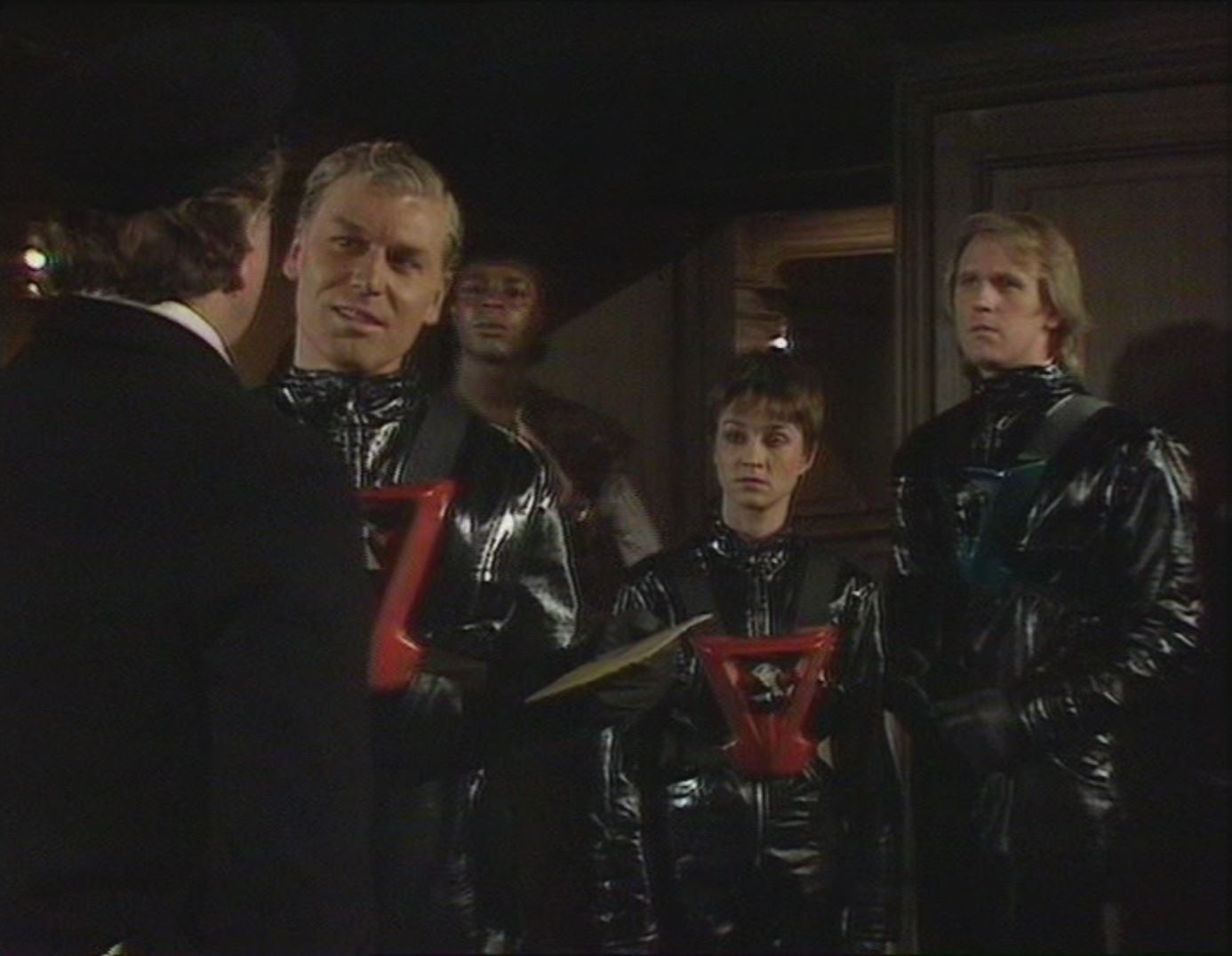 ………………………………………………….
The King's Demons is another one of those alternate history serials and although I usually like those, this one was overly short and thus not particularly memorable. It needed a better story and more memorable characters.
The Five Doctors is the last serial here which is basically a special that functions as a feature film running at around ninety or so minutes. It is a flawed and overly silly story, but definitely immensely charming. The biggest selling point here is seeing all of the five doctors. The first one is very well acted by Richard Hurndall who is a solid replacement for William Hartnell and of course I loved seeing the Third Doctor who remains my favorite one so far.
Overall, this season again has many weak serials and forgettable stories, but a couple of them are actually quite good and definitely a step in the right direction. I liked this season, but I hope to see more memorable Peter Davison in later seasons.
Worst Serials: Arc of Infinity and Snakedance.
Best Serials: Enlightenment and The Five Doctors.
Worst Episodes: Arc of Infinity Part One, Arc of Infinity Part Three, Snakedance Part Three and Snakedance Part Four.
Best Episodes: Enlightenment Part One, Enlightenment Part Two, Enlightenment Part Three and Enlightenment Part Four.
My Rating – 3.4