…………………………………………………
Doctor Who Season 10 Review
After the previous lackluster season, the tenth season is a return to form for Doctor Who with most of the stories being very good.
………………………………………………….
"Oh, so you're my replacements. Huh. A dandy and a clown"
………………………………………………….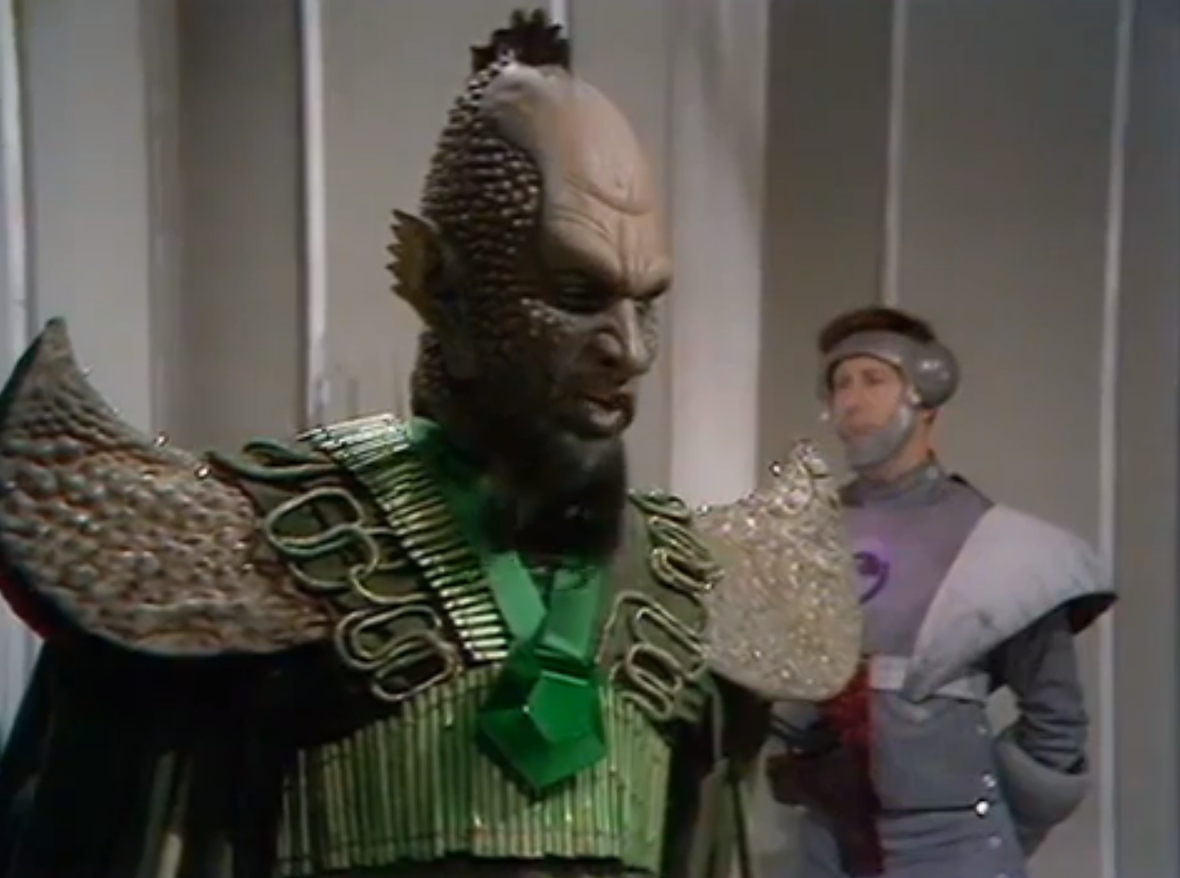 ………………………………………………….
The Three Doctors is a very silly and flawed series, but undeniably one of the most entertaining thus far. I wanted to see more of William Hartnell in it but he got one amazing, hilarious line nonetheless. The plot is weaker and this was just an excuse to see Jon Pertwee and Patrick Troughton go at it and the results are more than funny enough to make you forgive all of the silliness.
Carnival of Monsters started off very strongly, but did not end up all that great. It had an intriguing monster mayhem premise, but the execution is weaker owing to very weak early 70s special effects. It is again a silly, overly heavy on action serial.
Frontier in Space is without any doubt the highlight of this season as it is absolutely terrific. It is in fact probably my favorite serial so far out of any Doctor Who season! Why is it so great? Well, mostly because it is incredibly engaging and fun from beginning to end it never lags despite a high number of episodes. The highlight was seeing Joe fight the Master and the episode in which Joe and the Doctor worked together to trick the Master was so great. The story features excellent alien dynamics, an epic tone to it and phenomenal action and dialogue.
………………………………………………….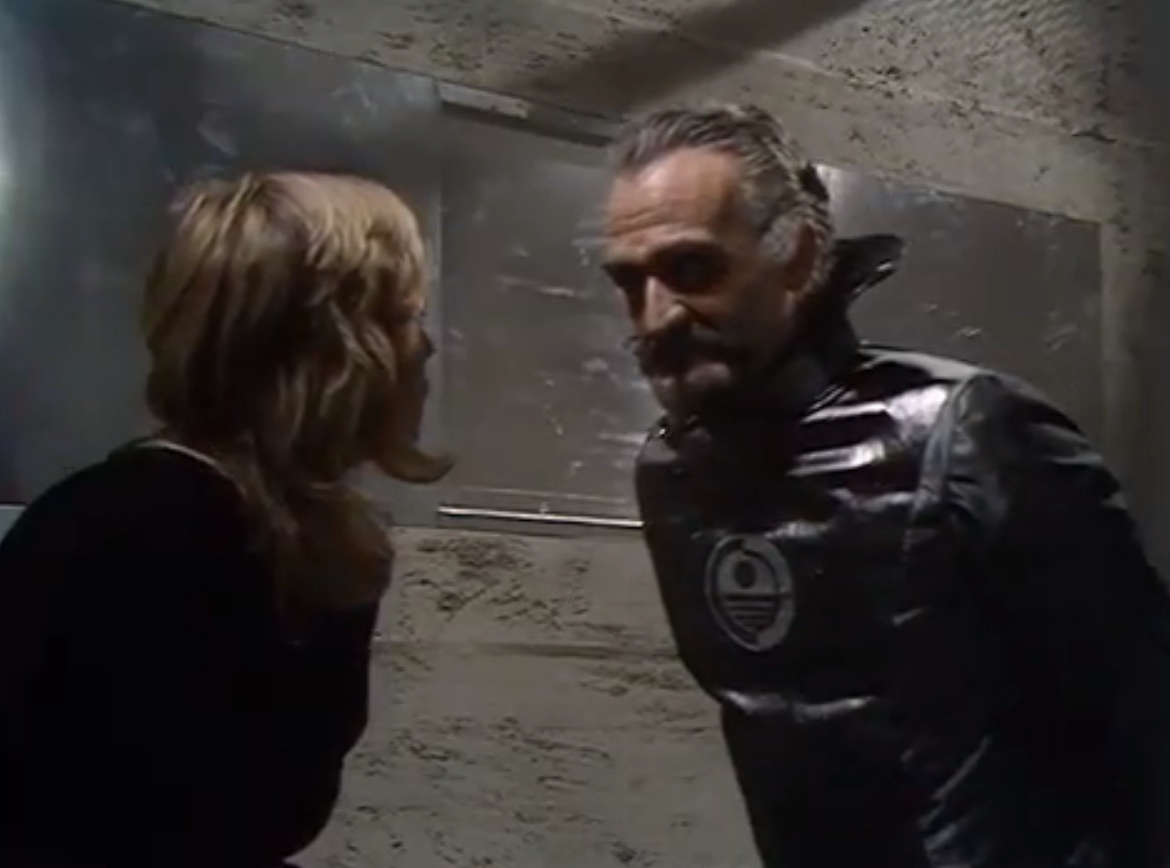 ………………………………………………….
Planet of the Daleks is, you guessed it, the worst serial here. I continue to dislike these ridiculous robots and here I was particularly annoyed because I expected that at least the Third Doctor will not succumb to ridiculous fights with the Daleks and he did unfortunately and the results are silly, poorly executed and very frustrating.
The Green Death is the second strongest serial here. It is fittingly environmentally conscious given its time period and although the computer angle is awfully dated, it was still quite a lot of fun. Those mutated giant maggots are phenomenal as for once the special effects are great, especially for its time, and the action is so well executed with that horror scene where one of them attacks being highly memorable.
………………………………………………….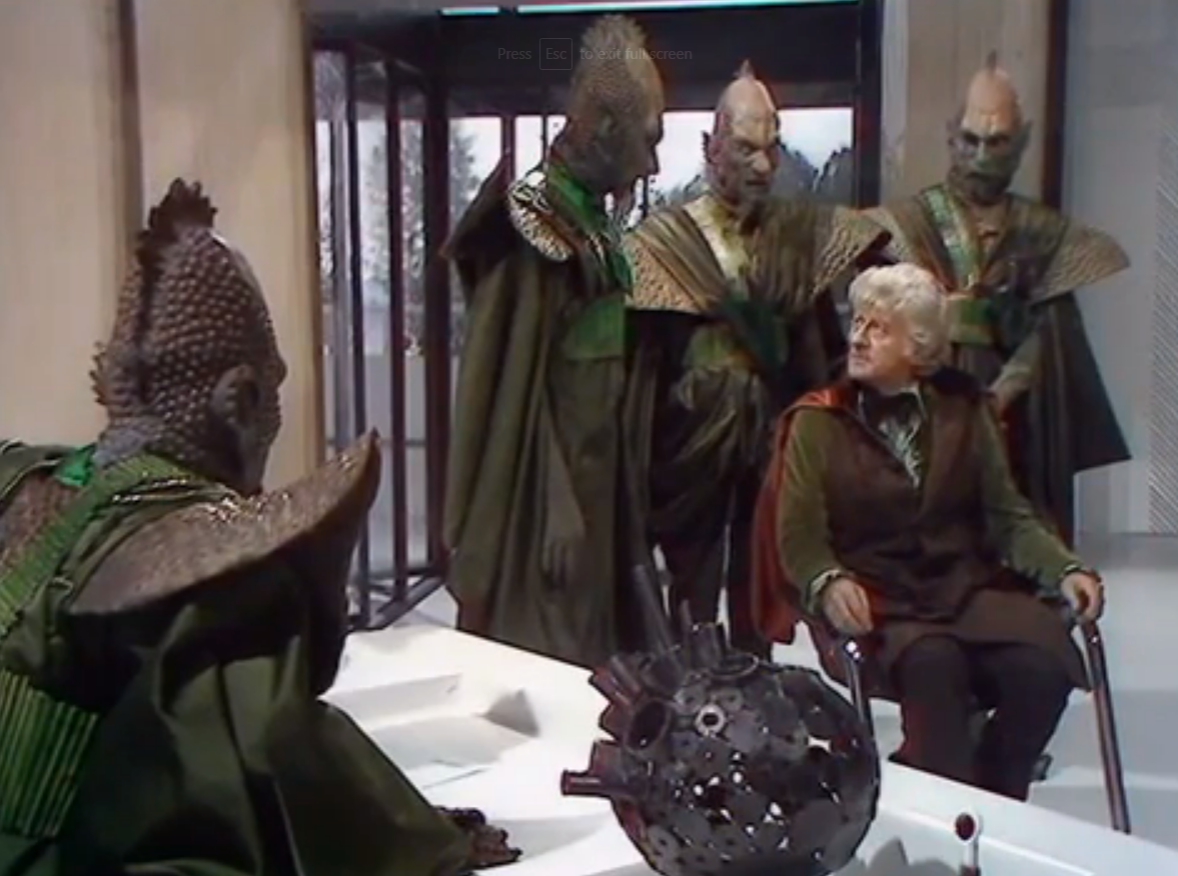 ………………………………………………….
The whole story is very uneven, but highly competent and memorable. And of course seeing Joe leave was heartbreaking. I have to say that Joe Grant is the best Doctor Who companion after Ian and Barbara. She was very courageous and competent without ever losing sight of her innocence, femininity and charm. I absolutely adored the father-daughter relationship between the two. She is such a sweet, lovable companion and I am certainly going to miss her terribly.
Overall, this season is a highly competent, solid one with a couple of weaker serials, but with a couple of great, unforgettable and so well executed stories. The Doctor, Master and especially Joe are absolutely phenomenal here and I am so sad to see Joe go.
Worst Serials: Carnival of Monsters and Planet of the Daleks.
Best Serials: Frontier in Space and The Green Death.
Worst Episodes: Planet of the Daleks Episode Three, Planet of the Daleks Episode Four, Planet of the Daleks Episode Five and Planet of the Daleks Episode Six.
Best Episodes: Frontier in Space Episode Two, Frontier in Space Episode Three, Frontier in Space Episode Four and The Green Death Episode Six.
My Rating – 3.8