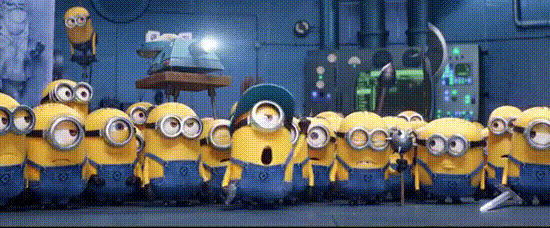 …………………………………………………
Despicable Me 3 Movie Review
Despicable Me 3 is a 2017 animated comedy film directed by Pierre Coffin and with the voices of Steve Carell and Kristen Wig. It is a pretty solid, enjoyable sequel.
………………………………………………….
"Dance fight!"
………………………………………………….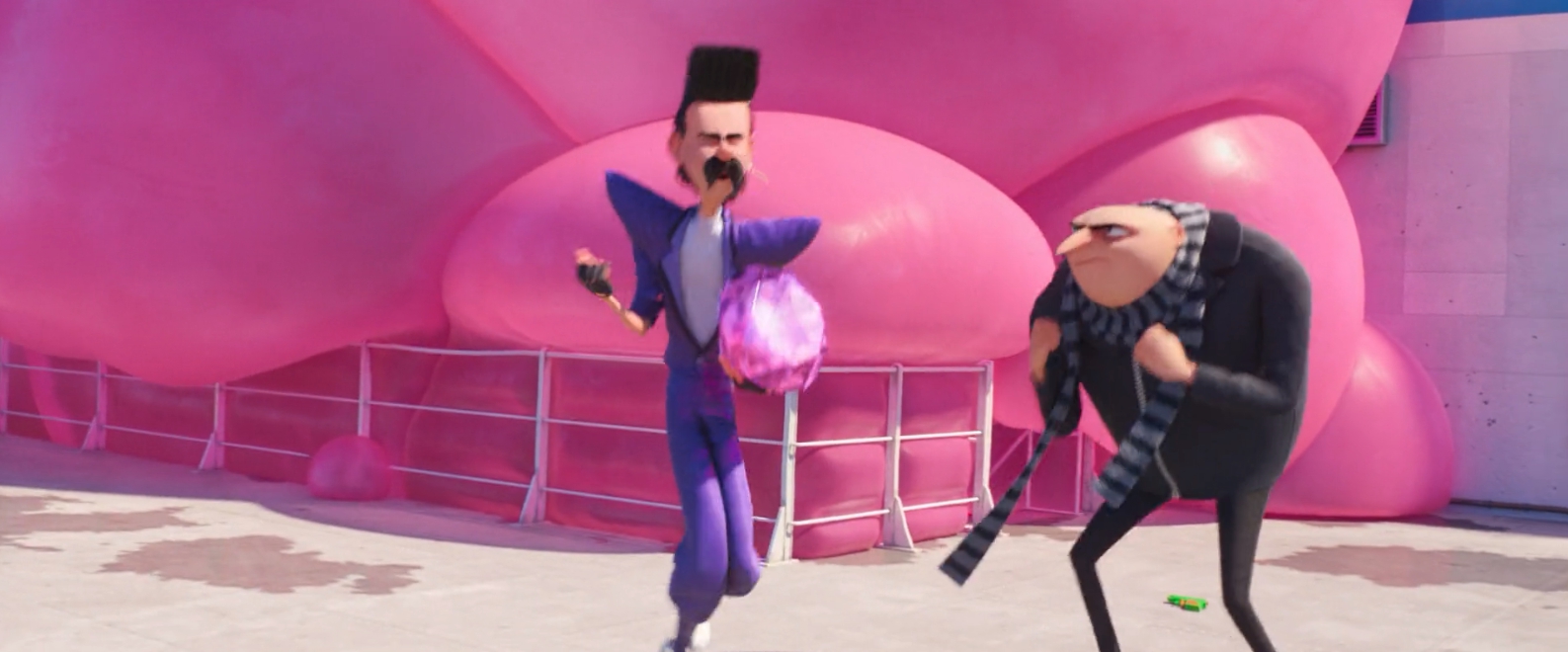 ………………………………………………….
This is on par with 'Despicable Me 2' and of course much weaker than the first film. But there is no denying that it is an improvement over 2015's 'Minions' as thankfully this entry was restrained with those guys. The plot itself is your typical zany and cartoony Illumination story but mostly done well.
This is a cartoon movie and not an animated movie meaning that it is loud, action-oriented and very comedic. It is best suited for kids but some jokes definitely favor adults and once again Gru's mother killed it as she was hilarious in the one scene she got. The various 80s pop songs were also funny as was the villain. And some of the childish humor was also quite good and it made me chuckle, but most of it was typical and forced.
The major problem this movie has is the lack of coherence to it. The film tries too hard to be too many things and the filmmakers should have focused on just one or two things and it would have been a much smoother and well crafted movie. So it has the plot where Gru has to capture Bratt, but also the plot where he and Lucy lost their job. He has to deal with his newly found brother whereas she has to learn how to become a mother. Throw in there the unicorn subplot with Agnes and Edith and the Margo boyfriend subplot and you've got a really convoluted, super busy film which should have been expected given that it has such a huge, ever-expanding cast of characters.
………………………………………………….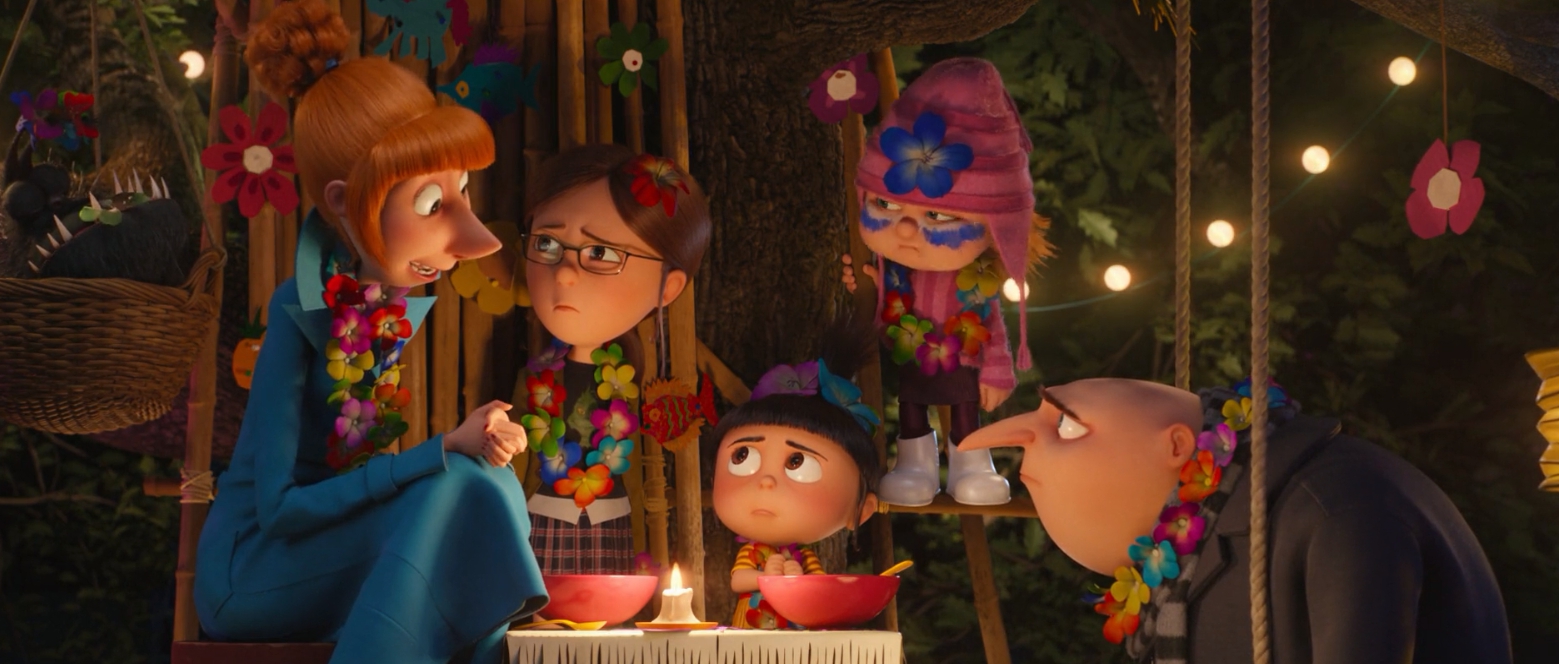 ………………………………………………….
Let's talk about those characters. First off, our main hero Gru. I found him not as likable or as interesting here as he was in the previous installments to be honest as his role was not the greatest here. But Dru is pretty memorable as his more handsome brother and the relationship between the two is mostly finely done and with some emotional moments. The film is not too emotional which some critics faulted, but I found appropriate this time around.
Lucy got such a typical and cliched storyline for a female character as she needs to become a better mother which was somewhat annoying as she was always better suited as an action heroine. But her scenes with Margo were sweet. Agnes and her pursuit of unicorns was a charming, sweet subplot, but the kids' roles here were unfortunately shortchanged. Of course the Minions are there, but not too much and they can be quite funny and enjoyable when used sparingly which is exactly what we got here.
………………………………………………….
………………………………………………….
Balthazar Bratt is a surprisingly solid villain. He is a cartoony villain but that fits with the cartoon style of the entire film. Trey Parker did a really good job in this role per usual and I am so glad to hear him in a feature project. Bratt's obsession with 80s was a cliched choice for today's adult audiences, but definitely done really well as he was quite funny at times with his dance movements and singing. I also really liked his TV show backstory.
Despicable Me 3 is expectedly really well animated. It looks polished and stylistically speaking it looks great with the interiors and buildings being very detailed. The character design is as strong as usual with the more cartoony, grotesque look being applied to the villain as well and his overall design is top-notch. It isn't high art, but it succeeds as a really well animated cartoon.
………………………………………………….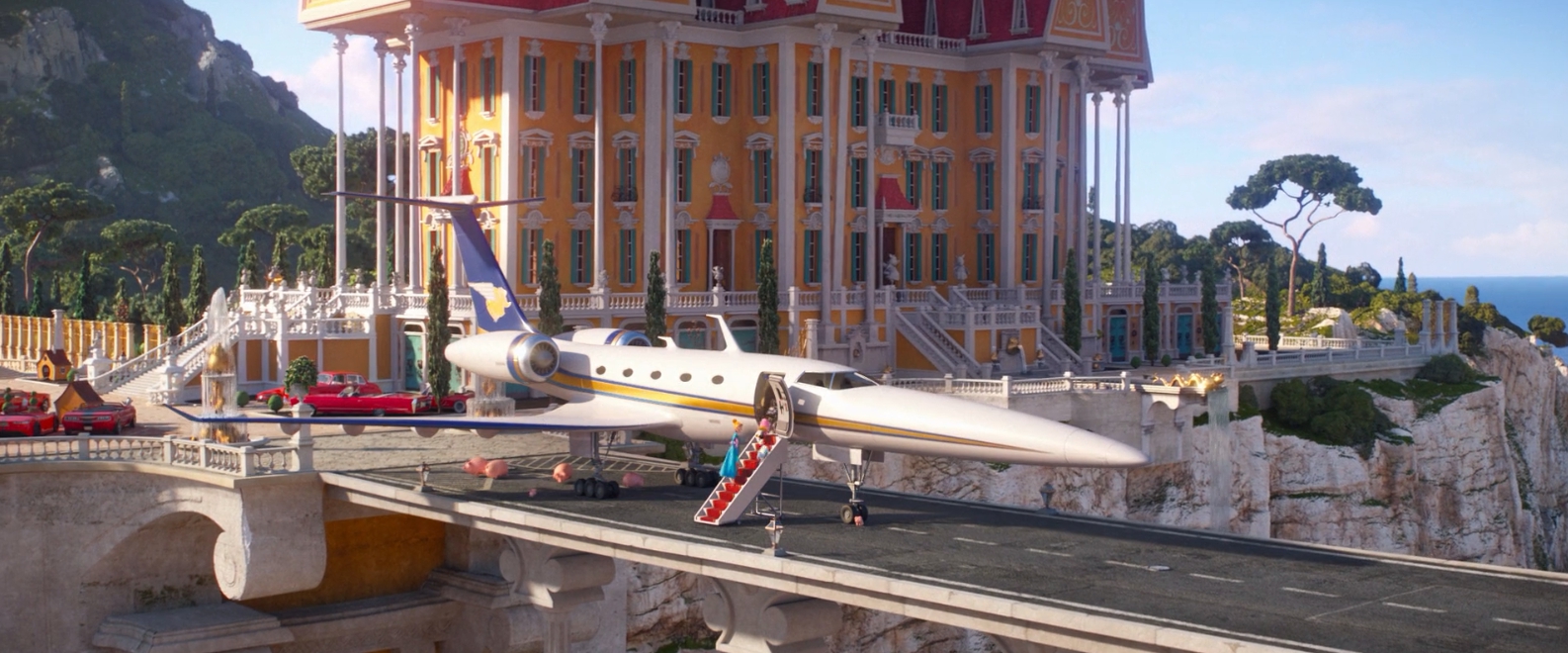 ………………………………………………….
Despicable Me 3 has some good action scenes, but most of it was overwhelming. The highlight for me was easily that tower scene which was so well executed and hugely entertaining. The beginning of the movie is not the greatest and the ending is typical so the middle parts were the most entertaining ones this time around.
Despicable Me 3 is a solid sequel which succeeds as a pretty enjoyable, fun cartoon. Most of the plot points were cliched, some characters were shortchanged here and the film is filled with way too many subplots and thus it felt very uneven and convoluted. But the humor is solid, the animation is excellent, the score is good and Balthazar Bratt is such a good, highly amusing villain. It is on par with the previous installment and an improvement over 'Minions'.
My Rating – 3.5